While speaking at the
Statutory Meeting of the State Committee of the Arizona Republican Party,

U.S. Rep. Paul Gosar (R-AZ) defended the Stop the Steal movement and chided establishment Republicans and Democrats for attempting to erase 75 million Americans' right to freedom of speech and freedom of assembly, as outlined in the First Amendment.

Entering the stage to Toby Keith's "Courtesy of the Red, White, And Blue", Gosar began his speech by reading a "love letter" – hate mail – he received from Republican Andy Kinuset, a retired member of the Maricopa County Board of Supervisors, which has repeatedly refused to abide by subpoenas from the Arizona Senate demanding they immediately allow a forensic audit in the county.

"Dear Congressman Gosar, as a recovering politician I have deliberately avoided engaging in dialog with those still in office, but your deplorable behavior over the last few days has compelled me, and I hope others, to condemn your acts and words which have incited violence and clearly resulted in the death of our fellow Americans, and the undermining of our Democratic institutions," Gosar read aloud.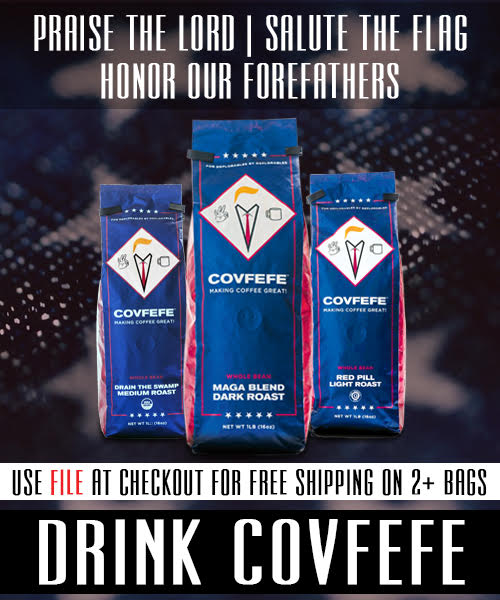 "You are an embarrassment to Arizona. For the good of the state and the Republican Party, you should apologize to the American people, resign, and accept punishment for your acts of sedition, the former Maricopa County official demanded.
"Signed, sincerely, Andy Kunasek, former Maricopa County Supervisor, district 3," Gosar read, inciting a chorus of boos from the crowd.
READ MORE: Gosar Backs Recall Petition Against Arizona's Governor Ducey
"Let's get our facts straight: Sedition is actively advocating for the overthrow of the government by force," said Gosar. He then joked, "I believe you know, some of my colleagues and I wanted to make sure we had a fair and clean election."
"In a divided country, we wanted to lower the temperature instead of raising it. And what a beautiful way that would have been, to have transparency in an election."
Gosar then noted the series of questions that remain unanswered about the suspect Dominion Voting Systems, which have been accused of allowing elections to be stolen and receiving its original funding from Venezuelan socialists.
"Particularly when it comes to mind that a machine that was used, a series of machines were used in Maricopa County, used in Nevada, Used in Georgia, used in Michigan and in Wisconsin, was deemed 100% corruptable," said Gosar. "Now that's not me, that was a subcommittee on homeland security in the US Senate, 2019, talking about election security."
"This is the same machine that was denied, uncertified three times in Texas for not being able to do its job," he added.
"This is the same machine that, in North Carolina, when they did a proposal, when they asked who their investors were and if there were foreign countries involved, they pulled back," he added.
Gosar then directed his attention to Arizona Secretary of State Kelly Dixon, a seasoned Democrat who smeared millions of Trump supporters as racists, and declared that the purpose of her job was to "get Democrats elected."
"Then you have a Secretary of State in this state who has made two outstanding comments," said Gosar. "She called all of us a bunch of Nazis. She also called us, and said that she was voted in to get Democrats elected. That's hardly an air of support."
READ MORE: Gosar Joins Arizona Stop The Steal Protests, 'Biden And His Thugs' Will Not "Steal This Election'
Gosar noted that Maricopa County initially seemed willing to allow a forensic audit of some ballots. They initially offered 100 ballots, adjudicated with Dominion machines. Americans were shocked to learn there was a 3% error rate in Joe Biden's favor. This would have far exceeded the number of votes President Donald Trump needed to carry the state.
"What's interesting about those two ballots is how they were changed: Both of those ballots voted for Trump. One of those ballots was taken from Trump and given to Biden. The second one they dropped, didn't even count Trump's ballot," said Gosar. "Then they decide to go to 2500, and they don't even complete it, and they refused to go any further. You'd think there'd be a little suspicion?"
Gosar then returned to the accusation levied against him by former Maricopa County Supervisor Kunasek.
"I spoke at a number of Stop the Steal rallies, I advertised it, but we were all about peaceful exchange: First Amendment to assemble, to petition your government, to give your voice, your religion, whatever you want to do. They were nonviolent," said Gosar. "We advocated peaceful, we sang hymns, we said prayers, we recited the Constitution, we even sang YMCA," he added, causing the crowd to laugh and cheer.
"There was nothing about it that was violent. I have, from the very beginning and the very end, not condoned violence," said Gosar, before adding "Here is my speech on the floor when we actually were petitioning lawfully under the Electoral Count act of 1887."
Gosar then read his speech before the U.S House, that asked both House Speaker Nancy Pelosi and Mike Pence to pause the January 6 electoral vote count while Arizona investigates questionable activities that happened during the state's 2020 election.
"My ask to the Vice President is simple: Do not count these electors until and unless the Secretary of State allows a forensic audit o the election indecently, a request she has denied repeatedly."
READ MORE: Trump Makes First Post Presidency Remarks, Endorses Kelli Ward For Arizona GOP Chair Reelection
"In Arizona, as my attachments make clear, mail-in ballots were altered on the first day of counting," said Gosar. "Over 400,000 votes could have been altered, switched from Trump to Biden."
"Until this is done, Madam Speaker, do not count this slate. You have received a letter from Arizona's legislators stating its intent to review this issue on January 11. They would have done it sooner, but the governor did not call them into session."
As he concluded his speech, he asked "So tell me, what do you find about that speech that is seditious? It doesn't exist."
"We are on a precipice that has never been seen before, maybe since the middle 1800s. We're divided, surely we're divided," Gosar explained. "But that forensic audit would have lowered the tensions: That's exactly why we wanted it. Peaceful exchange, that First Amendment, freedom of assembly, freedom of religion. Words don't hurt, people do. Stay the course."