A man has been shot dead by police after allegedly charging at officers with a weapon in the West Gippsland region of Victoria.
Emergency services were called to the stand-off at Princes Way in Drouin just before 9am, where the man was assessed for serious upper body injuries.
9News understands the man would not drop the weapon – believed to be a knife – forcing police to gun him down.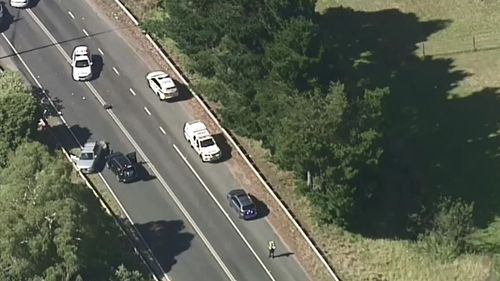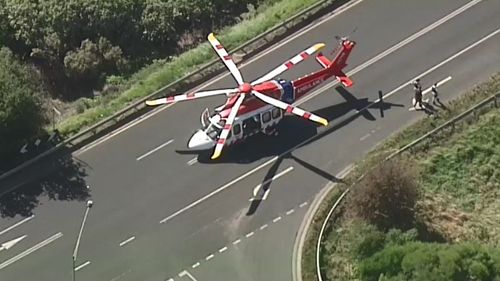 Eyewitness Brock, who was driving past at the time, told
3AW
he saw a police chase involving the offender come to an end, before shots were fired.
The man said the offender's silver SUV wagon crashed head on with an oncoming car.
He then got out of his car and charged at police with a "weapon of some sort".
"He proceeds to get out of his car … holding something in his hand, not sure exactly what it was, must be a weapon of some sort because police were yelling at him to drop it – he didn't drop it and yeah there were shots fired," he said.
"He was just erratic, he was running around. He didn't seem to be quite with it, he was agitated and aggressive."
The eyewitness said he heard two shots being fired at the man, who then dropped to the ground.
"(Police) gave him every opportunity to stop," Brock said.
An air ambulance was dispatched to the incident.
The man died at the scene.
Source: 9News | World News