Australia has reached its second vaccine milestone with the country's first AstraZeneca
COVID-19
jabs to be poked into South Australian arms today.
The community of Murray Bridge will lead the nation in the rollout of the new vaccine with one thousand doses arriving into regional South Australia today.
A frontline health worker in the town will become the first person in the country to receive the AstraZeneca vaccine.
Fifty million doses of the vaccine are set to be manufactured on home soil, from the CSL factory in Melbourne.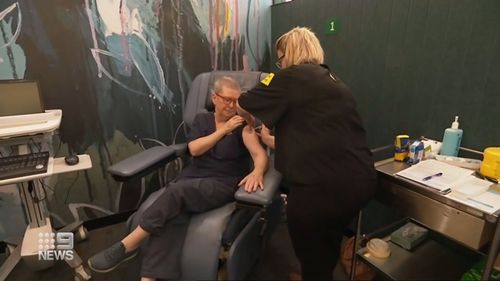 "It's a feeling of excitement and relief that it's finally here, that we're prepared, we've got our staff trained, we're ready to go," hospital director of midwifery and nursing Sharon Harrison said.
The vaccine will be administered to 90 frontline health and emergency workers.
Unlike the Pfizer vaccine, the AstraZeneca shot does not need to be kept in special freezers, meaning it is easier to transport to regional centres.
"We are a geographically diverse country," SA Health Minister Stephen Wade said.
"To get this vaccine to every South Australian, we need AstraZeneca."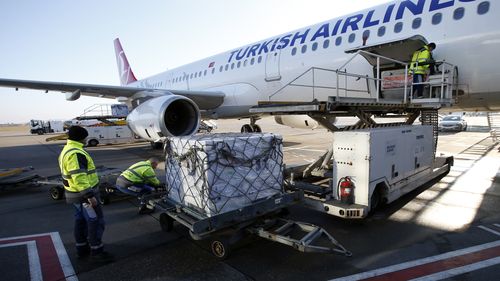 Western Australia is second in line with other states following next week as 50-million doses begin production on home soil.
Most Australians are expected to receive the AstraZeneca vaccine, which needs two doses, administered 12 weeks apart.
Mr Morrison said Australia is one of the few countries in the world capable of replicating and manufacturing COVID-19 vaccines on local soil.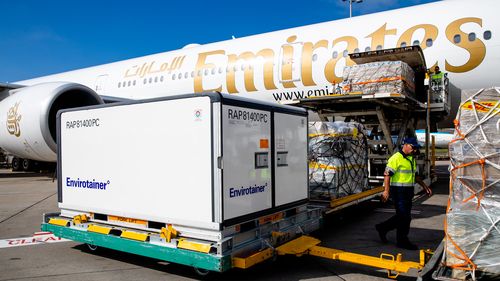 "We took the decision to have the sovereign capability to do that because we did not want to be overly reliant or dependent on supply chains from somewhere else.
AstraZeneca is the second COVID vaccine to be given the green light in Australia, after the Pfizer vaccine.
Source: 9News | World News