The doctor who picked up the first patient in the Parafield cluster, which prompted South Australia's second wave of coronavirus, has spoken for the first time.
Dr Dharminy Thurairatnam treated the 81-year-old woman on November 13, after months of the state being COVID-free.
Dr Thurairatnam noticed cough systems when the elderly woman attended a consultation for separate health concerns.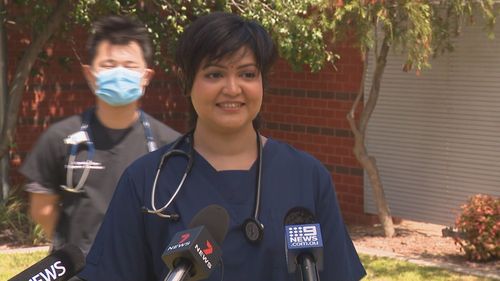 "I wasn't expecting her to come back COVID-positive because we had no community transmission at the time," Dr Thurairatnam said.
Despite Dr Thurairatnam's efforts, she turned her attention to thanking the people of South Australia.
"Me a hero? No. I am very humbled by the response," she said.
"We would not have achieved what we have without (South Australians) coming forward and cooperating."
Source: 9News | World News