Quick Facts of Alicia Josipovic
Alicia Josipovic is a versatile artist hailing from Canada and has made a lasting impression in the realm of entertainment. She is popular for her performances in the beloved TV show "Degrassi: The Next Generation" and the film "Camp Rock 2,".
With her acting journey, the actress endeared herself to audiences with her remarkable abilities and magnetic presence. In this article, we will talk about the life and journey of Alicia Josipovic, an emerging luminary in the entertainment industry.
How Old is Alicia Josipovic? Her Age and Young Days
Alicia Josipovic was born on February 16, 1991, in Toronto, Ontario, Canada. Her roots trace back to Croatian-Italian descent, giving her a rich and diverse cultural background. As of 2023, she (Alicia) is 32 years old.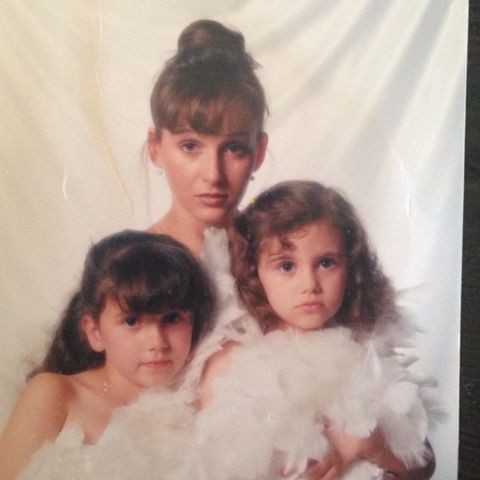 IMAGE SOURCE: Instagram
Further, Alicia's journey into the world of performance arts began at a young age. At just five years old, she took her first steps onto the dance floor and embarked on an eight-year journey of competitive dance. Her dedication and passion for dancing would later become a stepping stone for her career in the entertainment industry.
For her high school education, Alicia attended the Etobicoke School of the Arts, where she further honed her artistic skills and laid the foundation for her future in the spotlight.
Inside Her Various Talents on Showbiz World
Alicia Josipovic made her debut on the big screen with a role in "Camp Rock 2," sharing the stage with the famed Jonas Brothers. This early opportunity marked the beginning of her rise to stardom.
However, it was her portrayal of Bianca DeSousa in the renowned television series "Degrassi: The Next Generation" that truly propelled her into the limelight. Her performance in the role of Bianca earned her widespread recognition and a devoted fan base.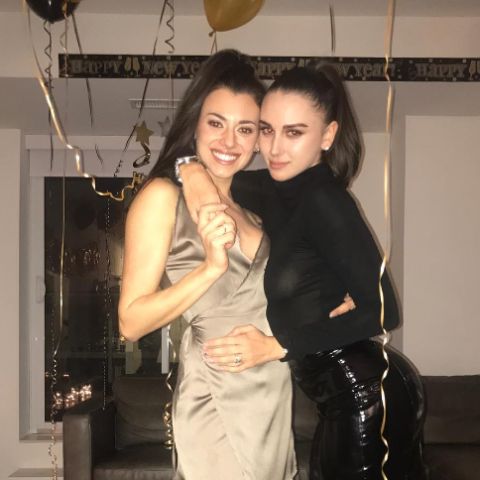 IMAGE SOURCE: Instagram
But Alicia's talents extend beyond acting. She has a deep-rooted interest in singing and made her mark in the music industry by signing her first record deal at the young age of 19. Currently, the lady is diligently working on her debut album, collaborating with some of North America's most creative songwriters and producers. Her foray into music promises to be as captivating as her acting career.
Awards and Nominations
The actress, Josipovic's talent has not gone unnoticed. In 2012, she received the Young Artist Award for Outstanding Young Ensemble in a TV series for her role in "Degrassi." This accolade is a testament to her exceptional acting abilities and her contribution to the success of the show.
Is Alicia Josipovic a Millionaire? Her Net Worth 2023
With a flourishing career in acting, dancing, and music, Alicia Josipovic has amassed an estimated net worth of approximately $1.6 million. Her primary sources of income are her acting projects and her career as a dancer.
As the lady has only 19 showbiz credits now and is a rising talent, she may add more projects and more millions to her name in the upcoming days. Also, read about Billy Redden.
Who is Alicia Josipovic's Husband? Her Relationship Status?
Alicia Josipovic's personal life is often shrouded in privacy. As of now, she is believed to be single and not in a dating relationship. The actress has never been married and does not have any children. In the past, she was reportedly in a relationship with her then-boyfriend, Munro Chambers.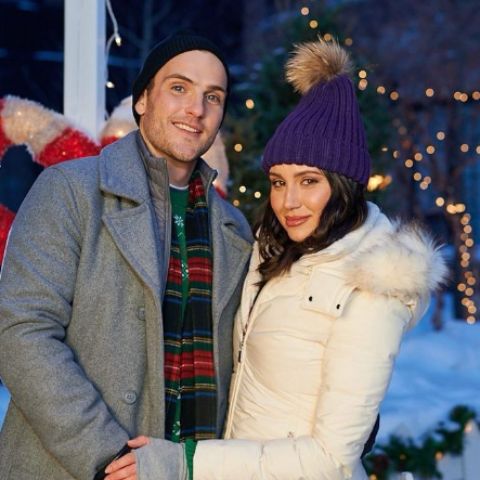 IMAGE SOURCE: Instagram
The rising Canadian actress is not dating anyone now. She may introduce someone as her partner or husband soon. Besides, the multi-talented actress may share a healthy bond with her family, friends, and co-workers. See celebrity ex-wife, Korina Harrison.
Social Media Presence
In the digital age, Alicia Josipovic maintains an active presence on social media platforms. She has garnered a following of 40,200 on Instagram, where her handle is @thealiciadea. Additionally, she engages with thousands of followers on Twitter through her account @thealiciadea.
How Tall is Alicia Josipovic? Her Height and Looks
Alicia Josipovic stands at a height of 5 feet 5 inches and has a weight of 57 kilograms. Her body measurements are 33-26-33 inches, and she possesses captivating black eyes and dark brown hair. Her dress size is reportedly 6, and her shoe size is 8 (US).
Take a Look at Her Scandal-Free Career
Throughout her career, Alicia Josipovic has remained focused on her professional life. She is vigilant about avoiding rumors, controversies, or situations that could potentially tarnish her reputation. Her commitment to her craft and her dedication to maintaining a scandal-free career are evident in her continuous growth and success in the entertainment industry.
In addition, Alicia Josipovic is a talented Canadian actress, dancer, and singer who has made a significant impact in the world of entertainment. With her diverse skills and unwavering dedication, she has earned both recognition and financial success, with an estimated net worth of approximately $1.6 million. Her story serves as an inspiration to aspiring artists and showcases the rewards of hard work and perseverance in pursuing one's passions.
If you want to learn more similar content like this then kindly visit us at all star bio!
Read More: World News | Entertainment News | Celeb News
All Stars