Quick Facts of Josiah Duggar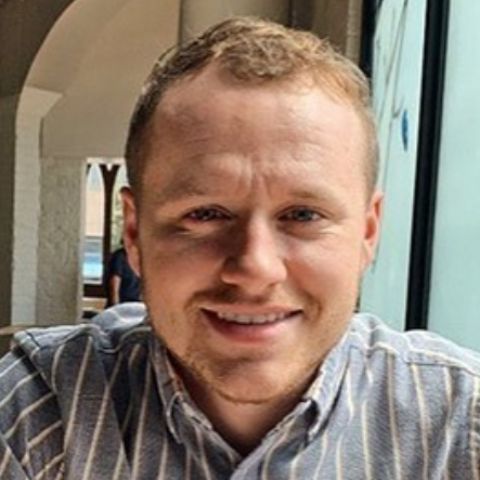 In the heart of Arkansas, amidst a bustling family of many, Josiah Duggar stands as the eighth son of Jim Bob and Michelle Duggar. Born on August 28, 1996, in the United States, Josiah Duggar is currently 27 years old and has made his mark in the world, not through fame and glamour, but through dedication and a strong work ethic. Let's find out more about this man in today's article:
What Is Josiah Duggar's Nationality? His Ethnicity?
Josiah's early years were filled with learning and growth. Being born and right up in the United States of America he holds an American nationality and comes from a white ethnic background.
Further, the man graduated from high school remarkably early, at the age of 16, and then embarked on a unique journey by attending the International ALERT Academy. This academy laid the foundation for his future endeavors.
Duggar's siblings are John David Duggar, Joseph Duggar, Jedidiah Duggar, Jason Duggar, Jana Marie Duggar, and more.
Let's Talk About His Television Journey
On the television screen, Josiah Duggar made his debut on the reality show "14 Kids and Counting," a platform that introduced the world to his remarkable family. He continued to captivate audiences in subsequent shows like "19 Kids and Counting" and is set to appear in "Counting On."
Who is Josiah Duggar's Wife?
Beyond his television appearances, Josiah's personal life has been a source of interest to many. He shares a special bond with Lauren Duggar, formerly Lauren Swanson, a connection that dates back to their childhood. The couple's engagement was a momentous occasion, marked by affectionate photos and heartfelt moments. On March 5, 2018, they officially announced their engagement, and their wedding day was set for June 30, 2018.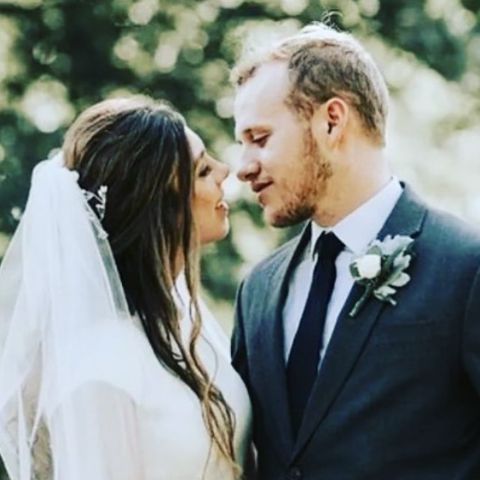 IMAGE SOURCE: Instagram
Josiah and Lauren's love story blossomed with the arrival of their daughter, Bella Milagro Duggar, born in November 2019. Rumors have swirled about the family expanding even further, with speculation of a second daughter named Daisy arriving in 2022. Additionally, in July 2023, whispers emerged of Lauren expecting their third child and later they gave birth to a baby boy.
Till now, the married pair have had a blissful relationship without any divorce issues and they are proud parents of three adorable children, 2 daughters, and a son. They have a perfect family life together.
Josiah Duggar's Life Beyond Television
Josiah Duggar's beliefs are deeply rooted in his pro-life stance. In 2017, he actively participated in a protest organized by Life Chain, an organization that unites church members across North America to gather on designated sidewalks and engage in 90 minutes of prayer, advocating for the sanctity of life.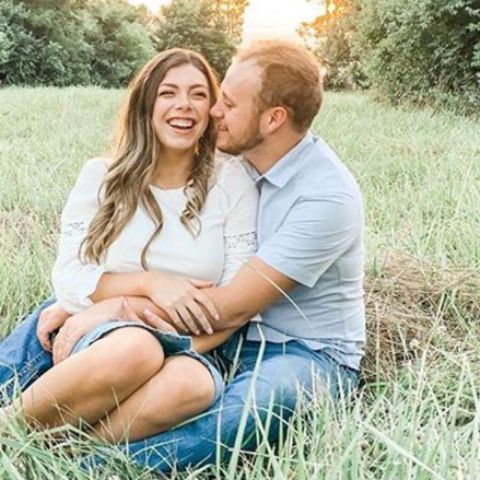 IMAGE SOURCE: Instagram
Josiah is a man of many talents and ambitions. He was in the process of obtaining both a pilot's license and a real estate license. His dedication extends to the family business, which involves the purchase, renovation, and sale of both cars and properties. In 2014, he underwent intensive training through ALERT Unit 51, a Christian discipleship and career training program.
What is Josiah Duggar's Net Worth in 2023? His Earnings?
Josiah Duggar's precise net worth is still under calculation, but it is anticipated to exceed $300,000, reflecting his dedication to his career and family. Being a TV personality, the man may have made a hefty amount from his appearances in various TV shows.
Likewise, Duggar also makes a decent amount from his career as a pilot and other ventures. No doubt, the man lives a luxurious life with his wife and kids.
Social Media Presence
With substantial followers on Instagram, he also connects with fans through social media. In their post-marital life, Josiah and Lauren have chosen a path of privacy, residing in Rogers, Arkansas, where they have maintained a low-profile presence on social media.
IMAGE SOURCE: Instagram
Despite this, speculation about their expanding family continues to intrigue fans, with the possibility of second and third children on the horizon.
Josiah Duggar is a testament to the values of dedication, family, and hard work. His journey through life, marked by faith and a commitment to his beliefs, serves as an inspiration to many, and he is sure to continue making a positive impact on the world.
Let's Talk About His Elder Brother, Josh Duggar
Josh Duggar, a former participant in the reality TV series "19 Kids and Counting," currently finds himself entangled in a legal battle. He stands accused of two charges related to the downloading and possession of child pornography. The trial commenced on November 30, 2020, within the jurisdiction of Fayetteville, Arkansas, and is expected to extend until December 3.
Further, Josh Duggar maintains his plea of not guilty, but if found guilty, he could potentially face a maximum prison sentence of up to 20 years, accompanied by fines that could reach $250,000 for each of the two counts.
It is important to note that Josh Duggar's legal troubles are not his first encounter with allegations of improper conduct. In 2015, reports emerged suggesting that Duggar had allegedly engaged in inappropriate activities involving underage girls, including some of his own sisters. However, no criminal charges were filed due to the expiration of the statute of limitations in that particular case.
The situation took a significant turn in May 2021 when a federal Homeland Security agent provided testimony during the trial. The agent revealed disturbing information, indicating that in May 2019, explicit images depicting the sexual abuse of children, including toddlers, had been downloaded. These images were traced back to a computer located at a car dealership owned by Josh Duggar. This revelation added a new layer of complexity to the ongoing legal proceedings.
For more celebrity content keep reading all star bio!
Read More: World News | Entertainment News | Celeb News
All Stars