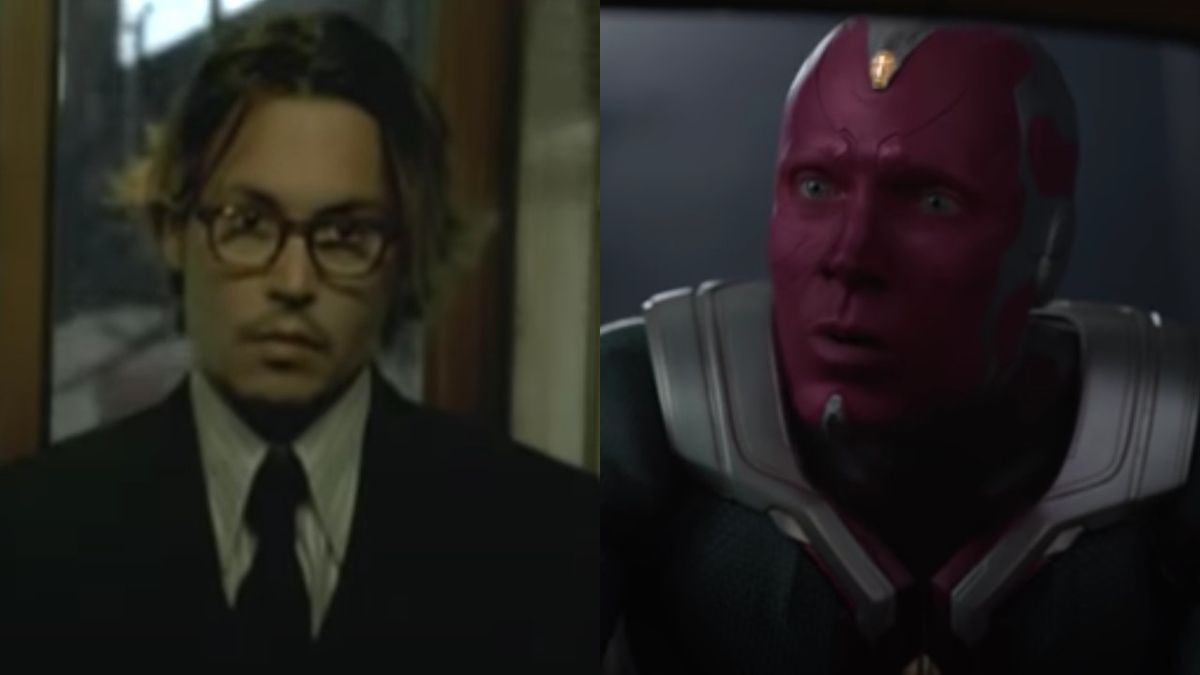 Johnny Depp has been in more than one legal battle over the last few years that have surfaced following accusations his ex-wife Amber Heard made that he had abused her during the course of their partnership. While Depp has been tied up with the court extensively, his friends haven't been out of the reach of the courts, either. Marvel star Paul Bettany reveals that he suffered a "strange moment" due to exchanging texts with Depp over the years.
While Johnny Depp has sued Amber Heard for defamation after she penned a piece for The Washington Post about her experience as a victim of domestic violence, which has since resulted in Depp losing out on a number of roles, it wasn't that lawsuit that pried into the life of WandaVision star Paul Bettany. Instead, it was a libel case against another newspaper, News Group Newspapers, for a story in The Sun that had called Depp a "wife beater."
In response to the libel case, the lawyers defending The Sun apparently sifted through 10 years worth of Paul Bettany's text messages in relation to his friendship with Depp. In an interview with The Independent, Bettany revealed that the intrusive nature of the case was very unpleasant, and pretty much all of his communications were poured over by strangers. Here's what he said in his own words:
Although raking through a third party's communications for 10 years may indeed sound intrusive, the defense seemed to think it necessary, as they did make certain text messages between Johnny Depp and Paul Bettany public. In these texts, Depp seemed to allude to violence against Amber Heard as well as Depp's abuse of drugs and alcohol, although his lawyers responded by saying the messages were taken out of context.
The texts that were made public were used in the libel case by The Sun's defense, and a judge ended up ruling in favor of the newspaper, saying that there was enough evidence to back up the use of the term "wife beater" in reference to Johnny Depp. For his part, the actor has expressed his disappointment with the ruling.
The lawsuit centered around the relationship of Amber Heard and Johnny Depp has been lengthy, and despite previous efforts to get the U.S. suit dismissed, it looks like both parties may be in it for the long haul. The lawsuit has even brought other celebrities in the mix as well, Paul Bettany being one of a slew of names brought in, including co-stars like Javier Bardem and even Elon Musk. The legal battle is even getting its own documentary in 2022.
Source: Cinema Blend