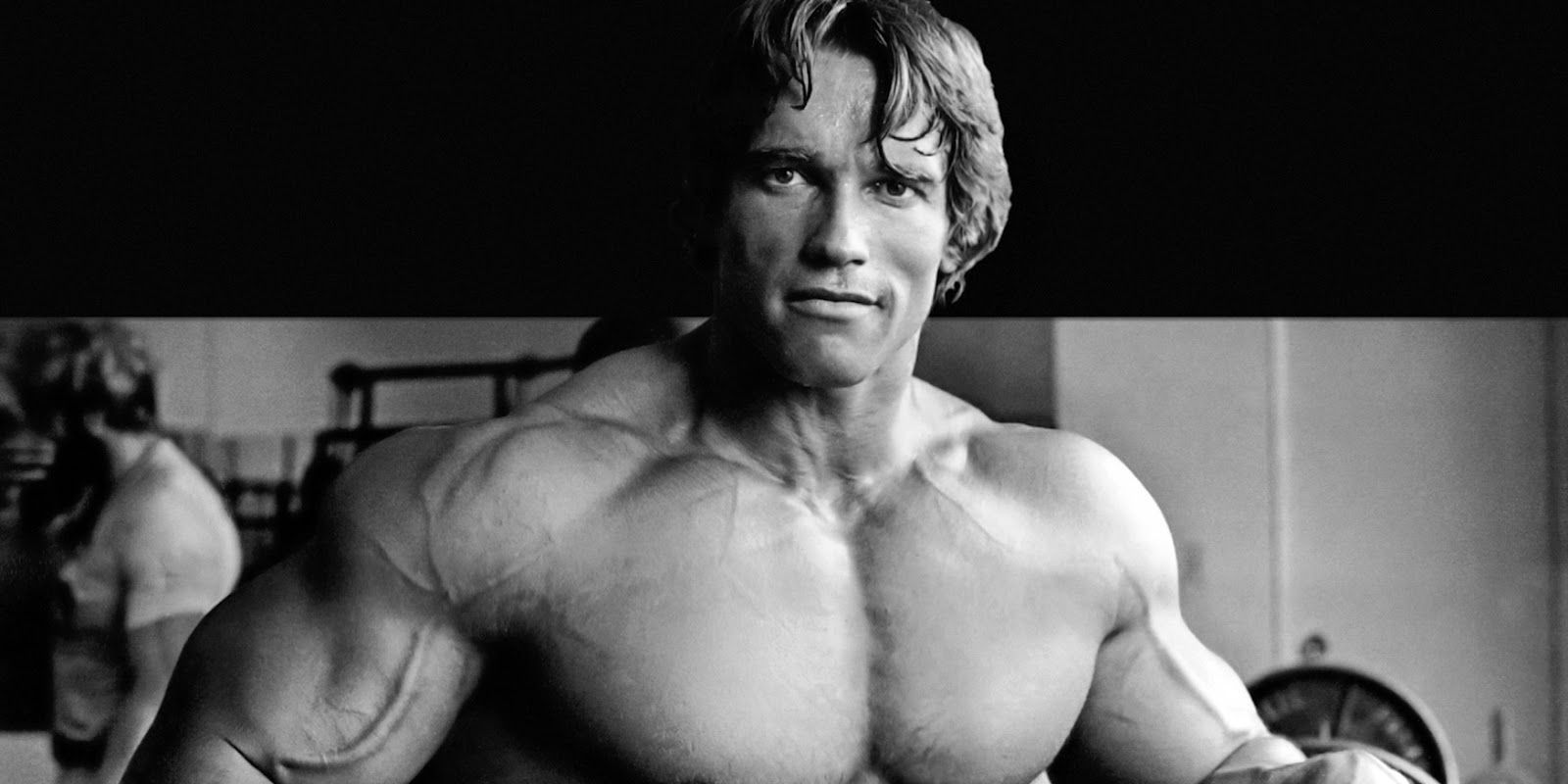 Here's how Mr. Olympia 1975 helped make Arnold Schwarzenegger a movie star. Starting with the success of 1984 sci-fi classic The Terminator, Arnold Schwarzenegger became one of the biggest movie stars on the planet. While his range as a performer could be limited, his charisma and talent for salty one-liners resulted in some very entertaining movies. It helped that he hooked up with talented filmmakers too, with James Cameron, John McTiernan and Paul Verhoeven helping him produce his best work.
Arnie was also locked in a rivalry with fellow action star Sylvester Stallone throughout the 1980s and early 1990s, with the two competing over everything from who had the biggest physique to the highest bodycount. The two have since become close friends, however, and have appeared together in movies like The Expendables. After taking time away from acting to pursue politics, later movies used Arnold Schwarzenegger's age to make the action a little more grounded. Unfortunately, projects like The Last Stand or Sabotage proved far less memorable than his earlier work, but he did receive some good reviews for a more introspective performance in 2015's Maggie.
Related: Why Arnold Schwarzenegger Didn't Return for Predator 2
He was a famed bodybuilder long before he made it into movies, and was known by the nickname "The Austrian Oak." Arnold Schwarzenegger's bodybuilding exploits are legendary, having come first in professional contests like Mr. Universe and Mr. Olympia many times before retiring from the sport in 1980. It was Mr. Olympia 1975 that would help him become a movie star, thanks to his participation in the documentary Pumping Iron.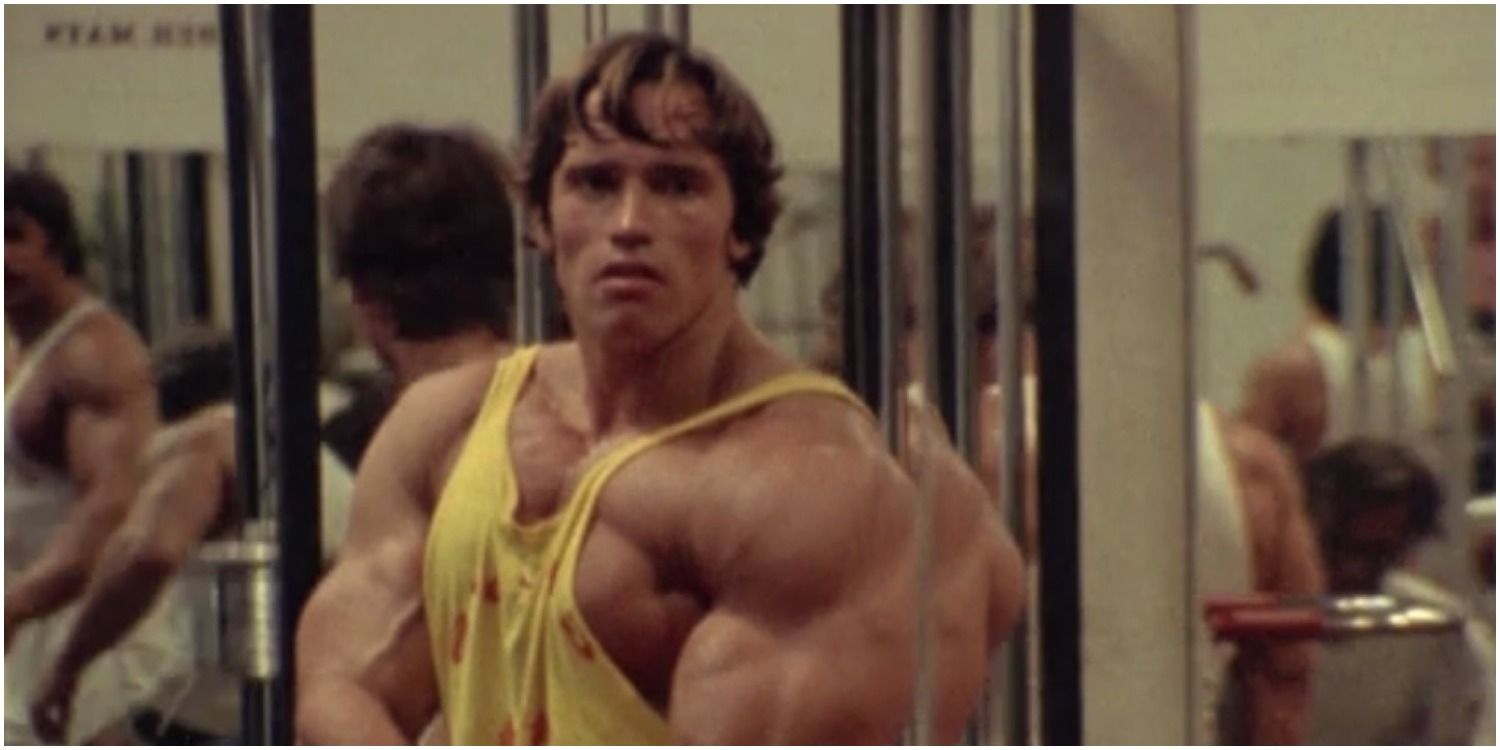 Schwarzenegger first won the competition in 1970 at age 23, making him the youngest winner. By the time Mr. Olympia 1975 came around, he had already won five times and agreed to take part in Pumping Iron to help promote the sport. The documentary's original focus would have seen actor Bud Cort training to become a bodybuilder with help from Schwarzenegger whilst also covering the contest, but Cort later left the production and the focus shifted back to the professional bodybuilders.
Arnold Schwarzenegger became the natural star of Pumping Iron in the process, with the documentary displaying his commitment to the sport while showing off his drive to win and natural charisma in front of a camera. He was also prone to making outrageous statements for shock value – such as comparing bodybuilding to being so pleasurable it was like receiving multiple orgasms – but his sheer likeability left a major impression on viewers.
Arnold Schwarzenegger's weight was seen as an issue during Mr. Olympia 1975 as he'd shed some mass to star in the film Stay Hungry with Jeff Bridges before the contest, and rival Lou Ferrigno was seen as a favorite to win. Pumping Iron also charts the psychological warfare Arnie waged on his younger rival, subtly nudging his weak points while presenting himself as the inevitable winner. This was a tactic Arnold would often use for most of his rivals during competitions, though in hindsight, he does come across as something of a bully to the introverted Ferrigno.
Nevertheless, Pumping Iron helped popularize bodybuilding following its release in 1977, with most reviews focused on Arnold Schwarzenegger as the breakout star. Within a few years, he's scored Conan The Barbarian and The Terminator, and the rest is history. While Arnie won the Mr. Olympia 1975 competition, Lou Ferrigno came in third place and the documentary also helped his acting career, as he landed the title role on The Incredible Hulk TV series soon after.
Next: What Happened to Arnold Schwarzenegger's Dutch After Predator
Source: ScreenRant