Professor Collignon said past experience had flagged flaws in Australia's quarantine system but they can be easily fixed with good protocol.
He questioned why the government seemed fixated on reducing positivity rates in quarantine facilities below 2 per cent.
"I haven't seen any evidence that (facilities) can't handle more than 2 per cent positivity," he said.
"The whole point of quarantine facilities (is) people might be infected and they don't spread it to others."
Medi-hotels in New South Wales and the Howard Springs facility in the Northern Territory had managed high volumes of infected returnees especially well, he said.
"I don't see why the facilities we've got at the moment can't cope."
Proper infection control procedures inside facilities should be the chief focus, he said, not stopping planes of Australian citizens trying to return home.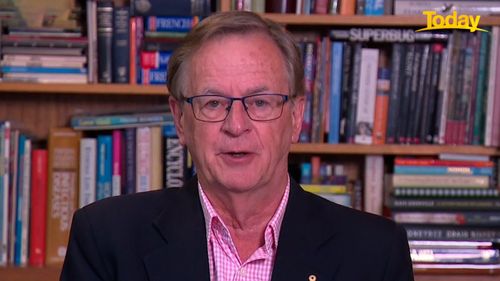 Source: 9News | World News