Family members have joined police in appealing for information relating to the murder of father-of-two Omega Ruston on Australia Day 12 years ago.
The 32-year-old construction worker was driving along the Gold Coast Highway on January 26, 2009, when he was shot dead in a suspected road rage incident.
Police believe those involved in the murder were linked to organised crime syndicates and outlaw motorcycle gangs and called for anyone with "changed loyalties" to come forward for a "last chance at redemption".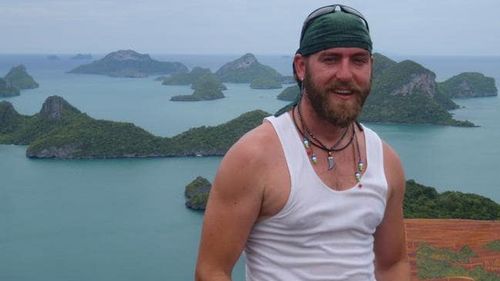 Just before he was shot dead, Mr Ruston was driving along the highway with two of his friends when an incident occurred with another car.
He pulled over his white Holden ute and a maroon sedan was also seen stopping behind him.
Mr Ruston got out of the car and was shot in the stomach by bullets fired from the rear passenger side window of the maroon sedan.
Witnesses reported seeing three men of Middle Eastern appearance in the maroon vehicle, with the rear passenger seen holding a black semi-automatic style pistol.
The cold case murder was reviewed last year and since then significant breakthroughs had occurred in the investigation, police said.
Source: 9News | World News