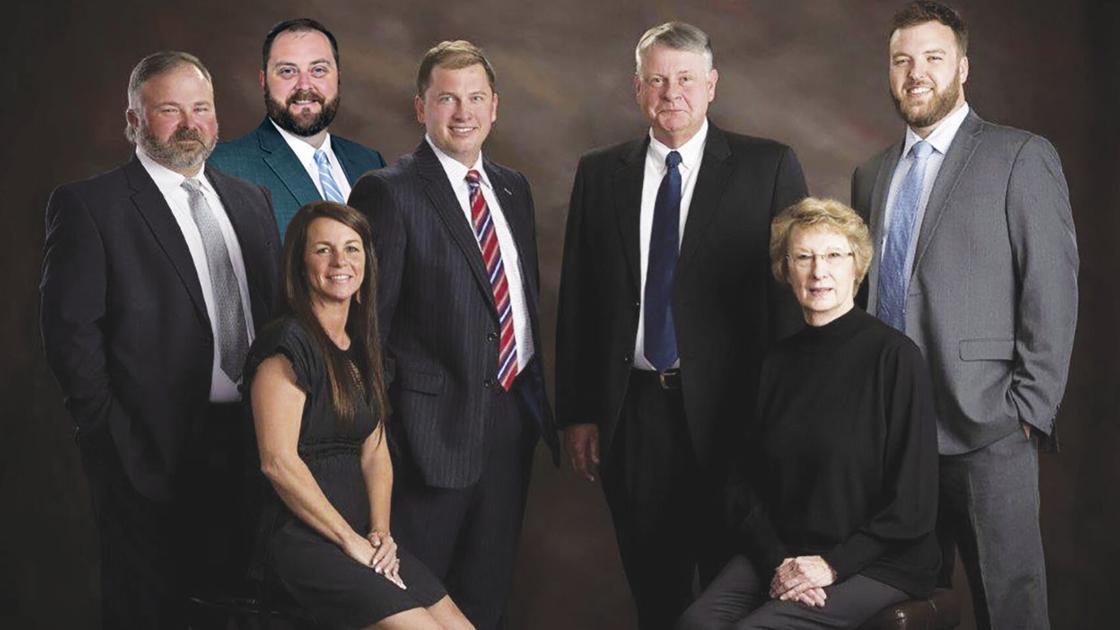 Union County Farm Bureau delivers on promises in times of need, said agency manager Dennis Buse.
"We're here to help," Buse said.
The agents at Union County Farm Bureau want to make sure people have the right coverage and that they will be protected in the event of a claim.
Buse has been the agency manager at Union County Farm Bureau for almost a year. Hilton Richey, who had been with Farm Bureau more than 50 years, was the agency manager before him.
"I feel like we're all drinking out of a well that he dug," said Buse.
Prior to becoming the agency manager, Buse was an insurance agent for Farm Bureau in Lee County for six and a half years.
Buse played point guard on the Mississippi State University basketball team between 2002 and 2004. During his time playing for the Bulldogs, the team won the SEC West and the overall SEC.
"Competition does not scare me," Buse said. "I think that's where my work ethic from being an insurance agent came from was playing sports growing up."
Sports taught him to get up early and push himself to the limits. Buse grew up in Tupelo and graduated from Tupelo High School.
He earned his master's degree in sports administration at Mississippi State and wanted to go into coaching. He coached at Starkville Academy for a year and then at Belhaven University for a year.
When he left Belhaven, he wanted to go into sales and went to work for Great Homes Gallery in Tupelo for about six years. Buse enjoys working in sales, and being a manager is almost like being a coach, he added.
Buse thinks it is important for people to have local insurance agents and adjusters that they see at church and out in the community. This way business can be conducted face-to-face instead of over the phone or computer, Buse said. The agents at Union County Farm Bureau can sit down with clients and thoroughly go over liability limits and other coverage issues.
When clients file claims, Farm Bureau responds promptly and is very fair in terms of how the claims are handled. Farm Bureau looks for ways to pay those claims, he said.
In addition, Union County Farm Bureau is a good place to purchase insurance because "we've got very, very competitive rates," Buse added.
Primarily, Union County Farm Bureau offers home, auto and life insurance and also insures a good amount of farm property and equipment. Buse thinks it is very important for people to have life insurance.
"It might be one of the most important things that we provide for people," he said. "You can rebuild a house and repurchase a car without having insurance, but you can't repurchase a family member, a spouse or loved one. They can't be rebuilt."
In addition to himself, Union County Farm Bureau also has six agents, three county secretaries and a federation secretary.
"It's a good core group of people," he said.
Union County Farm Bureau is efficient, answers questions quickly and provides the right answers to questions, Buse said.
"Service is a big part of this industry," he said. "Growing up I never thought I would have been an insurance agent."
Farm Bureau has a great name in the state of Mississippi, Buse noted.
"I wear the Farm Bureau logo proudly anywhere I go," he said.
Union County Farm Bureau is open from 8 a.m. to 5 p.m. Monday through Friday and is located at 142 W. Bankhead St. The agency can be reached at 662-534-4771.
People are welcome to come to the agency for a free quote.
Source: Google