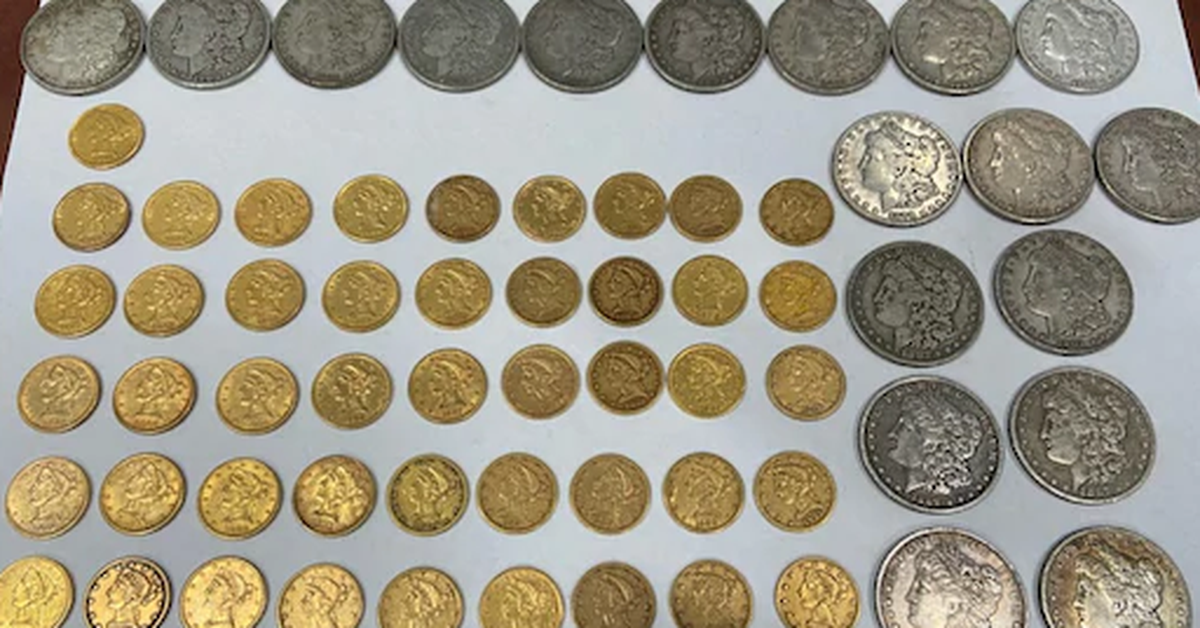 "James happened to come across the coins in a leftover drawer, tucked away," Ms Mumford said.
"The previous owners were elderly, so I think he accidentally hid them from himself. He even admitted that he had completely forgotten about them."
The two cases held 64 coins, including 46 gold $5 liberty coins and 18 Morgan silver dollars, worth US$25,000 (A$33,990).
The Liberty $5 coins were minted between 1849 and 1907 and the Morgan silver dollars between 1878 and 1904.
"We had no idea the coins would be worth that much, but regardless we knew who the previous owner was so, of course, we immediately gave them back," Ms Mumford said.
"I keep joking with my husband that karma has to be on our side now."
Source: 9News | World News