Many people struggle with feeling low and insecure in relationships with their husbands but find nobody to talk to about their thoughts and what it might mean for their marriage.
Men and women worldwide suffer silently as they suspect their husbands of cheating on them. There is nobody to turn to, and many are unsure what signs indicate their husbands are unfaithful.
Fortunately, many books and other publications have been sold on the subject. We have now accumulated all this information into ten easily comprehendible points to look out for in a marriage.
Omission
One of the first things to look out for when you suspect your partner of cheating is lies of omission. Your partner might say, "I forgot to tell you I had plans that night."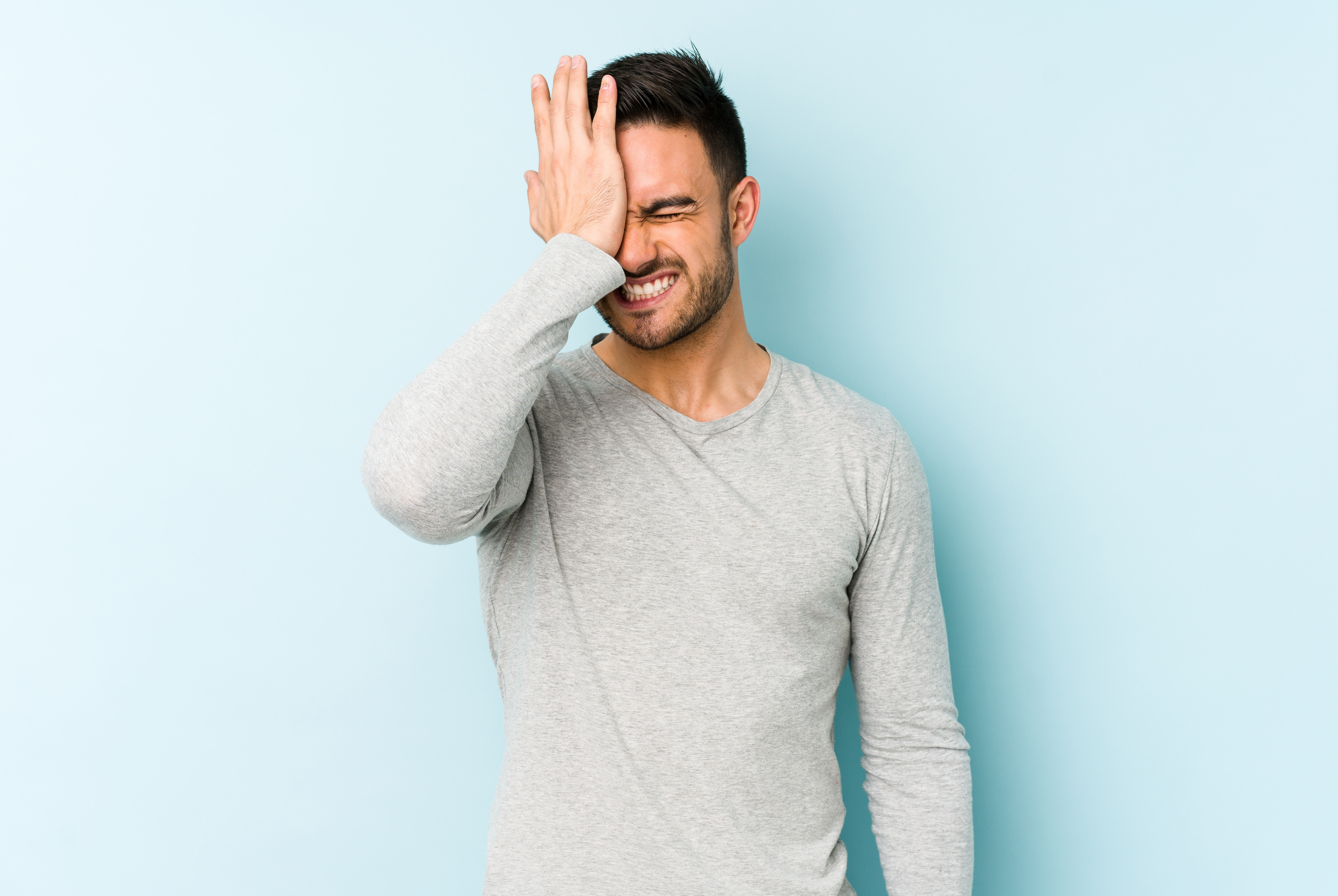 A man slapping his hand on his head in an act of forgetfulness | Source: Shutterstock
In the book "Should I Stay or Should I Go?" by licensed clinical psychologist Ramani Durvasula, Ph.D., she says that your partner might begin telling you only what you need to know when they want you to know it.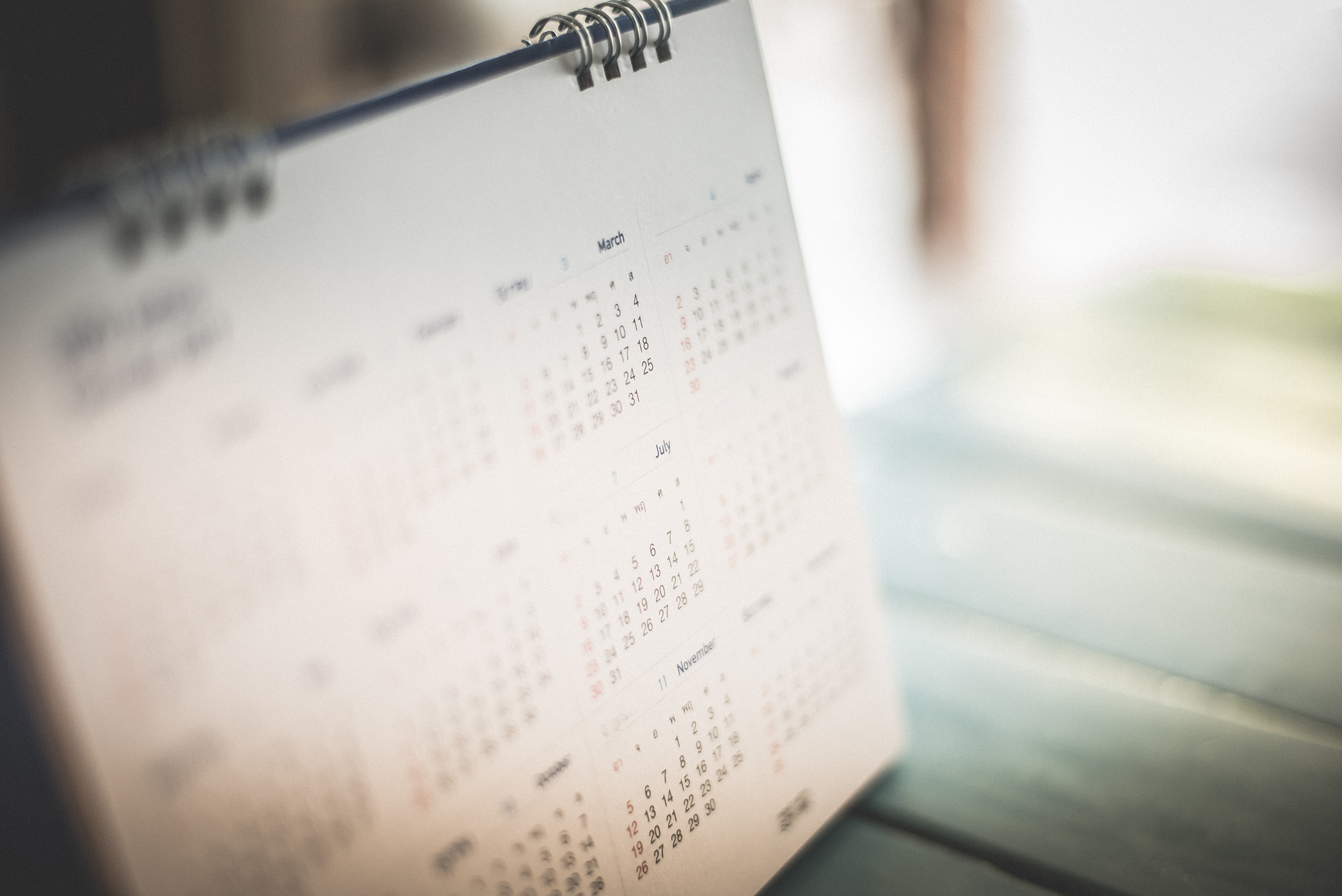 A calendar on a tabletop | Source: Shutterstock
Durvasula says that if it happens once or twice, it is nothing to worry about as the chances are the person probably was just being forgetful. However, if it becomes a standard behavior that persists, it might cause concern.
Emotional Distance
Another way to spot whether or not your partner is having an affair is to assess how emotionally available they are to you. Couples need to share emotional intimacy through a close emotional connection. However, when this becomes an issue, it could lead to the signs of your partner having an affair.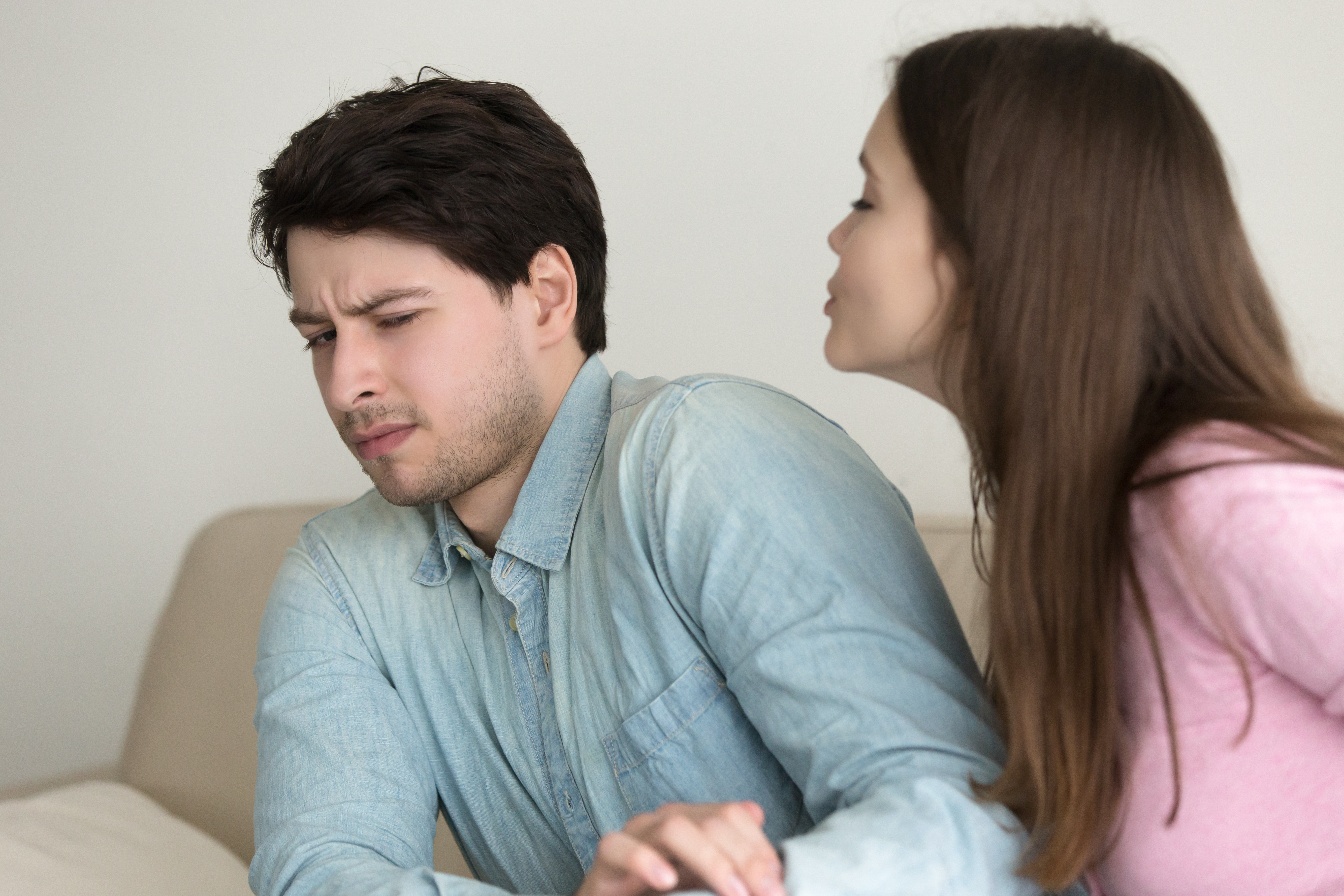 A man resisting his wife's kiss | Source: Shutterstock
When your partner makes excuses to be away from you physically and emotionally, it could be a sign that they are sharing a close emotional relationship with somebody else. While this is a sign of an affair, it can also be a sign of the general health of the relationship.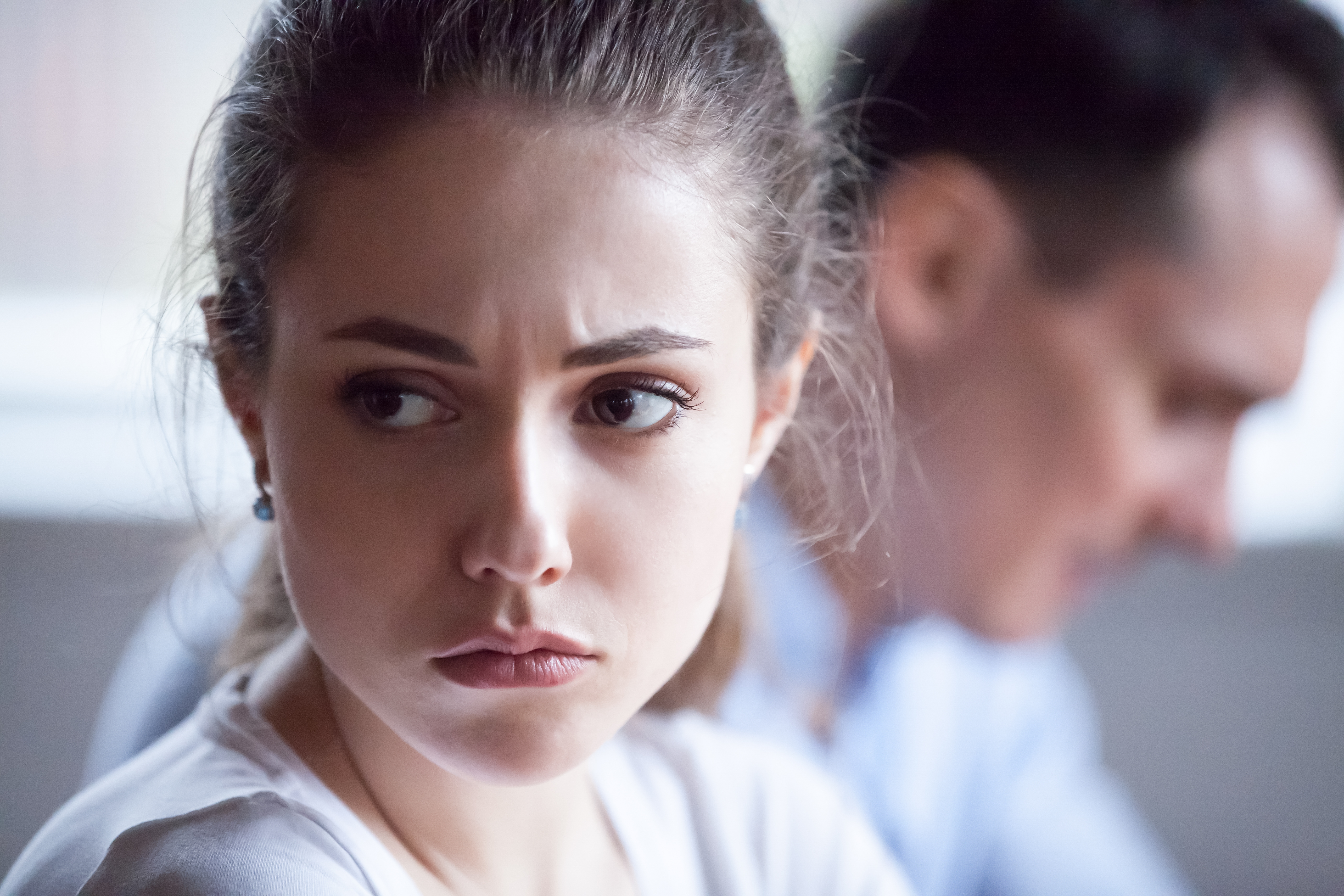 Woman looking into the distance upset as her husband sits next to her | Source: Shutterstock
Fortunately, with couples counseling and both partners willing to work to save the relationship, most of the problems surrounding emotional availability will cease to exist.
Excessive Phone Use
Most people nowadays keep their phones close by at all times. However, if your partner is on their phone most of the day and their phone has to be on them at all times, even in situations where they don't need them, it could be a sign of infidelity.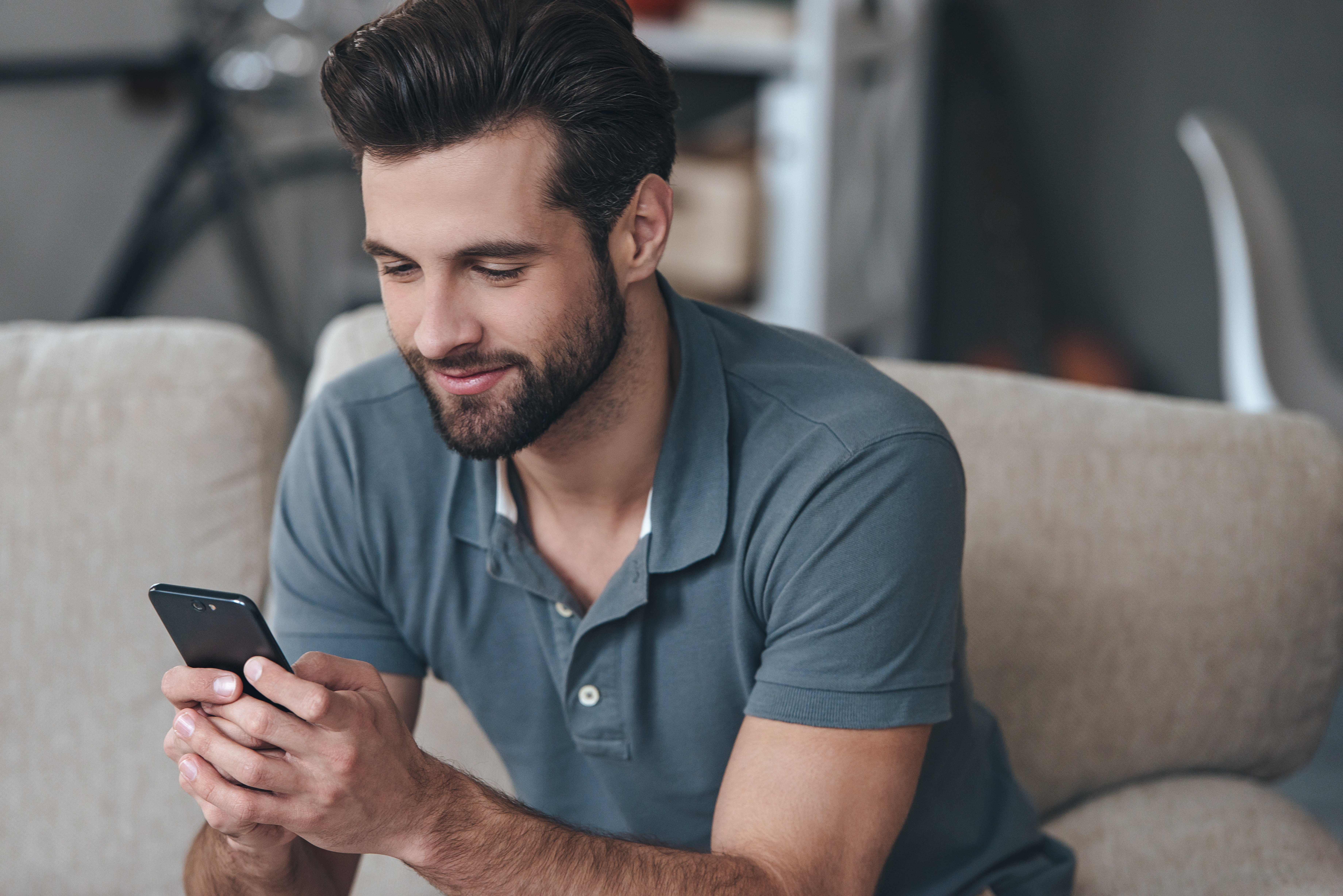 A man texting | Source: Shutterstock
When a person has something to hide, they will not risk you going through their phone and finding something on there that could incriminate them. However, this is once again a grey area.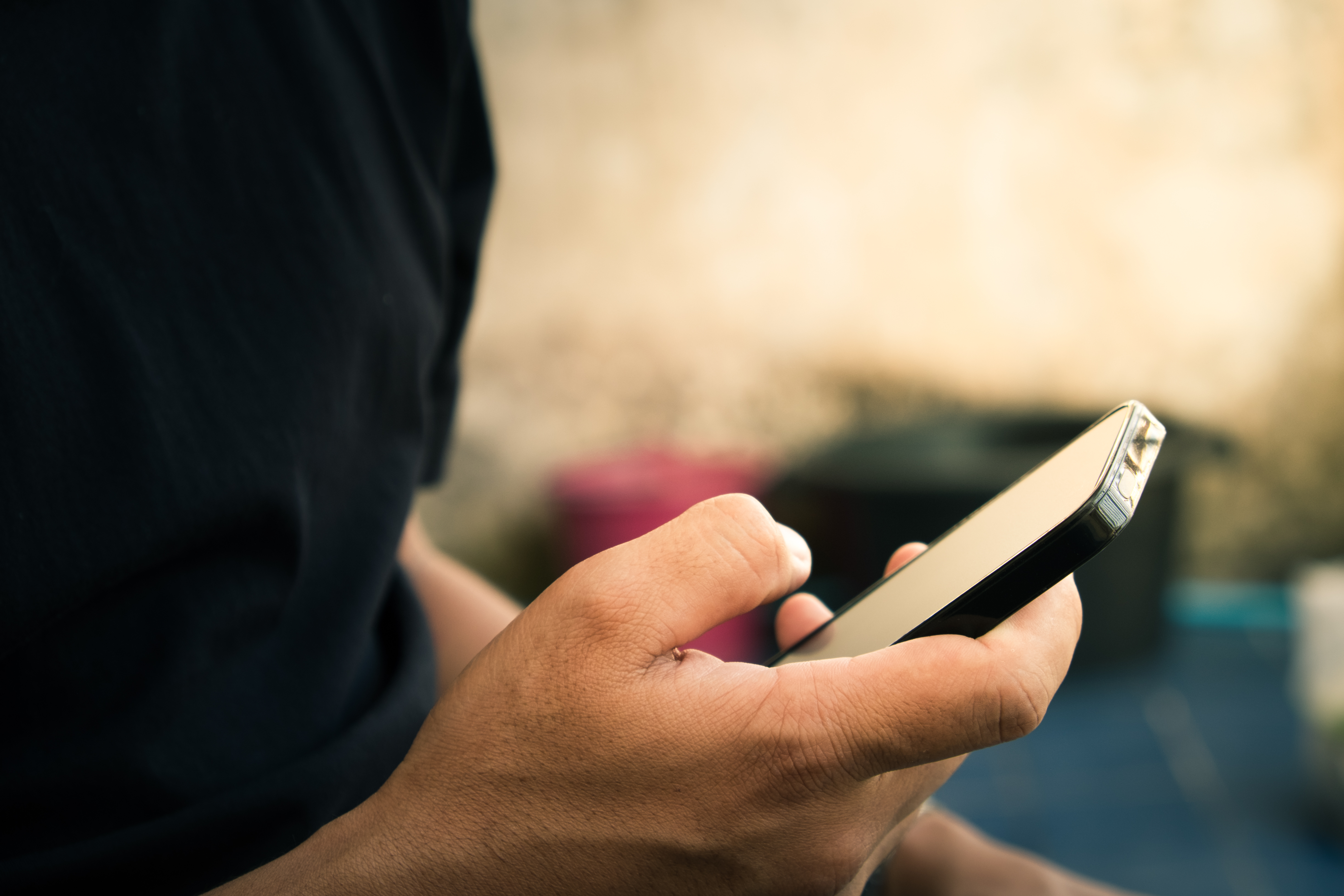 A man's hand using a phone to text | Source: Shutterstock
Many people rely on their phones because they are bored or have formed a habit of constantly using their phones. Nobody knows your relationship like you do, so if you notice an inconsistency, it may be worth watching.
Gifts
Most people love receiving gifts, but this might also be a sign that your husband has someone else in his life. Often, when a man feels guilty about something he has done, he will try to make up for it in strange ways.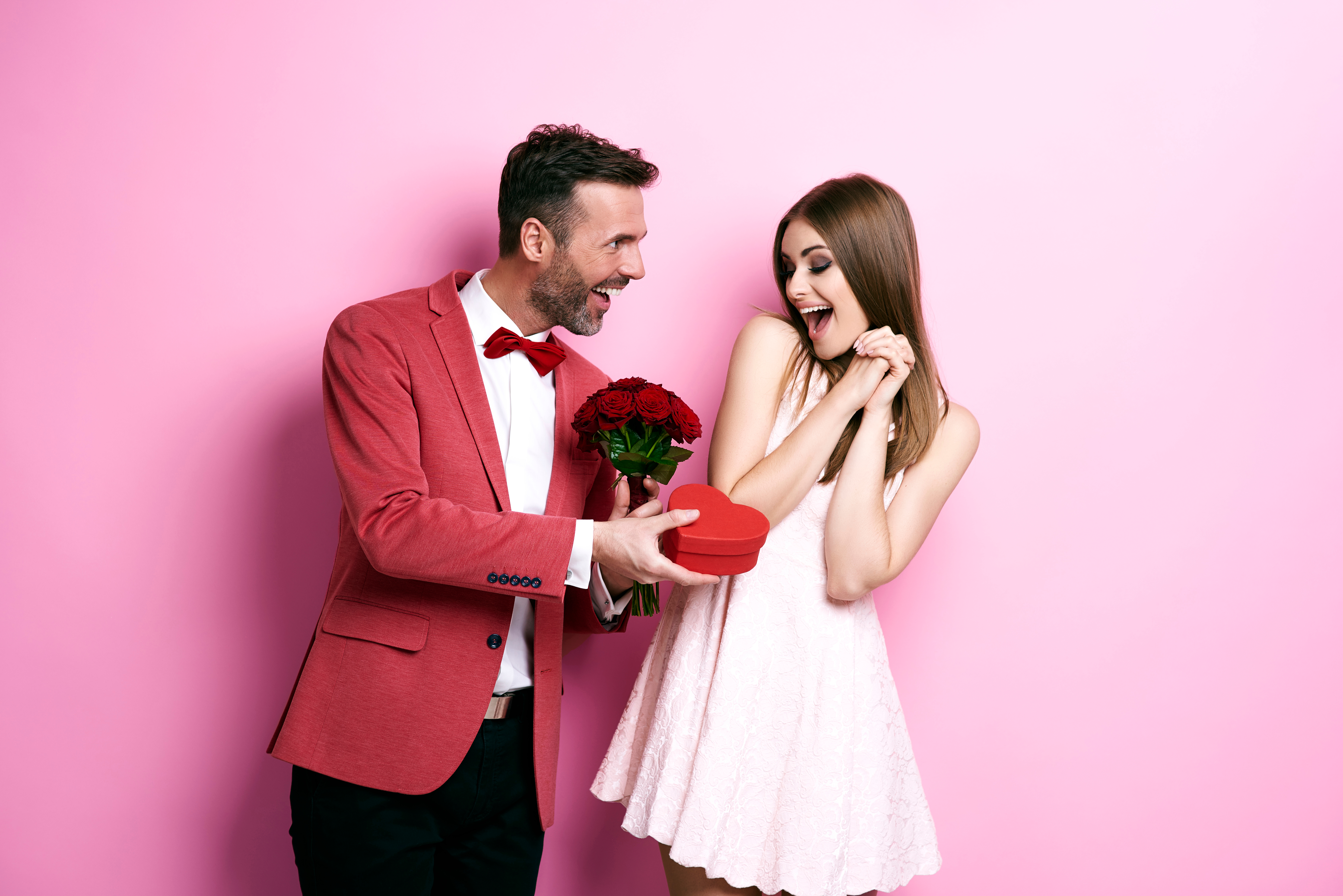 A man giving a woman a gift and flowers | Source: Shutterstock
One of the ways is by buying you lots of new things. Your partner giving you gifts and having a happier outlook on life can indicate infidelity.
Affection
In line with your partner being happier, they may also be more affectionate with you than usual. If your partner becomes emotionally unavailable, their guilt might drive them to be more loving.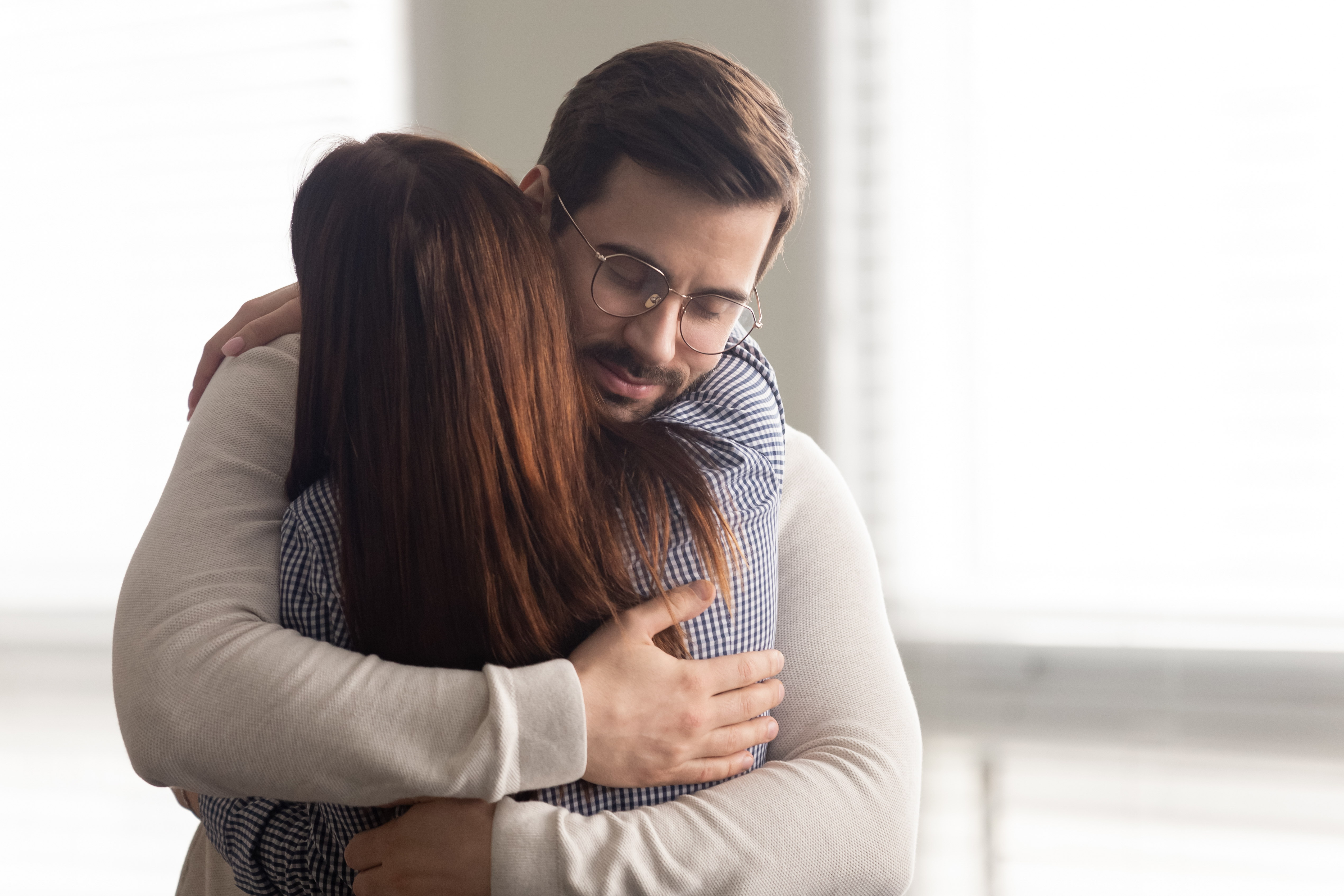 A man hugging a woman | Source: Shutterstock
Suppose your partner is usually withdrawn or quiet and suddenly showering you affection and compliments. In that case, it might be a sign that your partner is trying to compensate for their love now lying elsewhere.
Appearance
Many people get comfortable in relationships, especially in marriages, and stop putting as much effort into their appearances as they did before. If you suddenly notice your husband putting a lot more effort into his appearance, you may have a problem.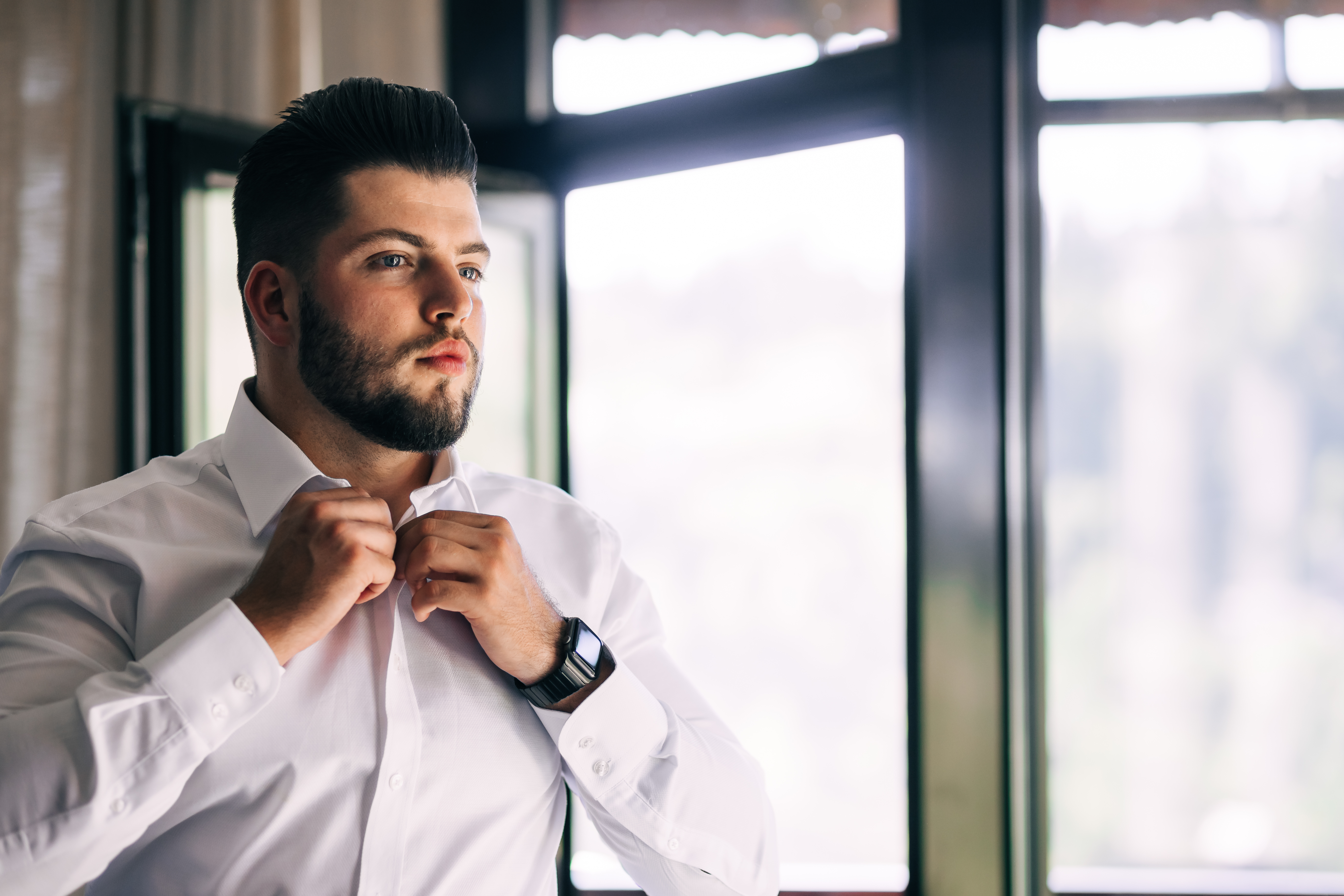 A man buttoning up his white suit shirt | Source: Shutterstock
If your husband has always been the type of man to go out in shorts and flip-flops but is suddenly wearing jeans and nice shoes after spending a longer-than-usual amount of time on his hair, you may need to think carefully.
Oversharing
While you may be enjoying your husband sharing more with you than usual, it might be something to look out for if you have suspected them of cheating on you for a while. Durvasula says:
"When telling the truth, you tend to be terse because it comes easily. Cheaters often create long tales about strange stories and places they have been that day to act as an alibi."
Slouching or Rocking
When people are secure in their bodies and have nothing to hide, they will sit upright and seem confident. However, if they are slouching or rocking, it could be a bad sign.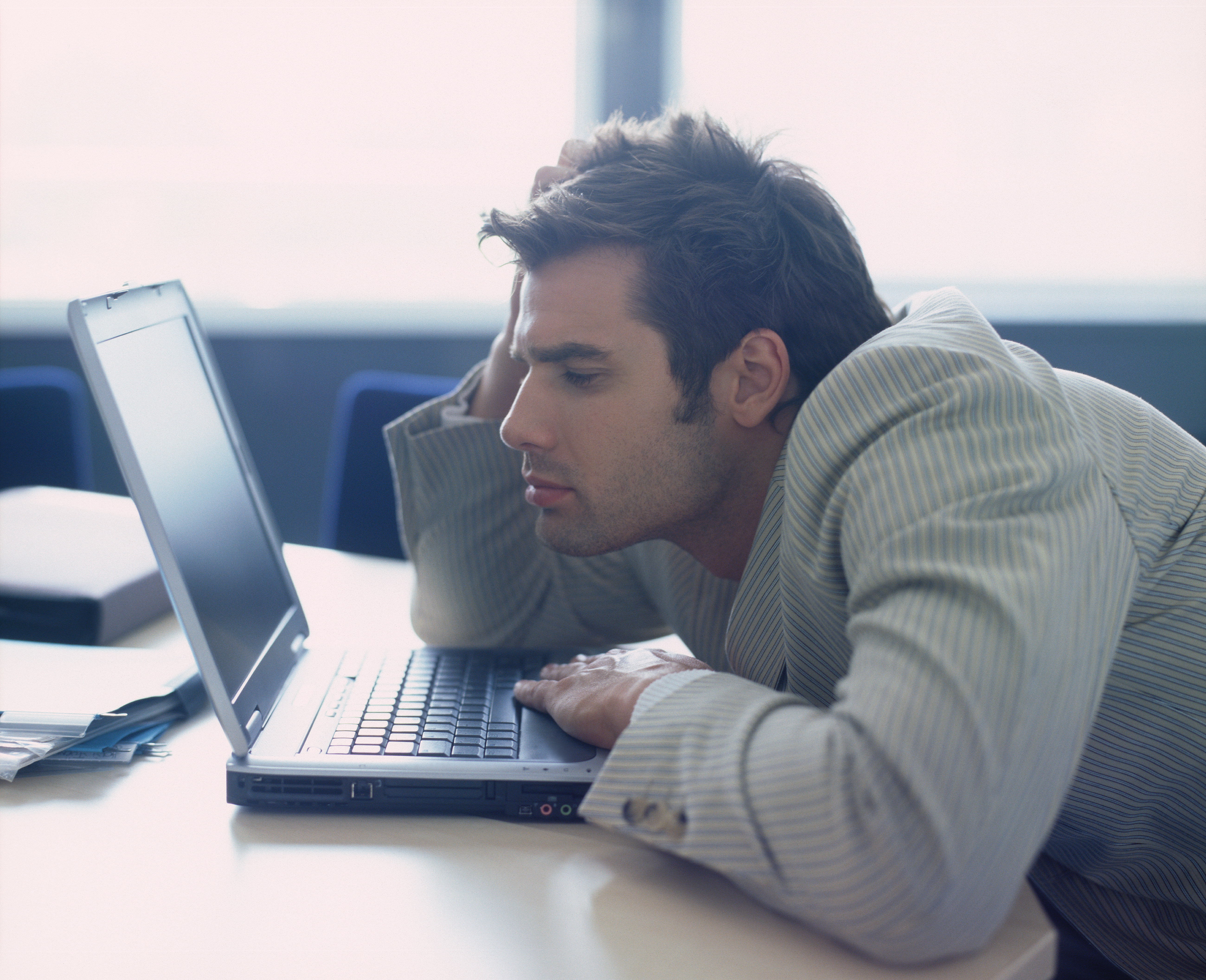 A man slouching over his laptop | Source: Shutterstock
Your husband's slouching or rocking could indicate that they feel guilty about something or are trying to hide their body because of the subconscious secrets they are hiding from you.
Accusations
One of the most telling signs of a cheating husband is his accusing you of cheating. Their guilty conscience could project the issue onto you and make it seem like you are the one having an affair.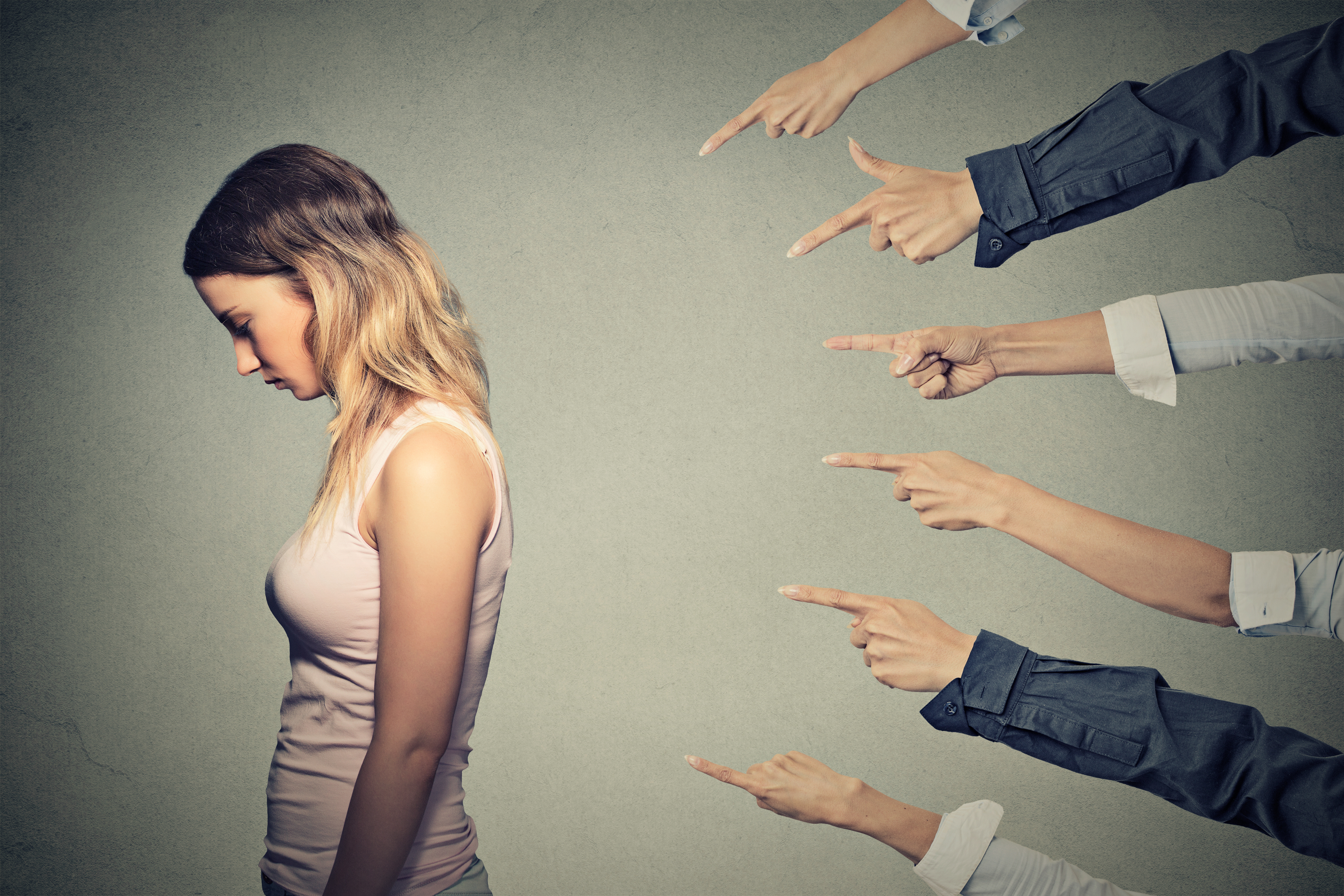 Many hands pointing at a young woman | Source: Shutterstock
By doing this, your husband also makes it seem like he is fiercely loyal and heartbroken by the fact that they think you are cheating, showing that they would never cheat on you.
Your Gut
Above all of these signs, you should trust your intuition. If you are a person who is generally quite possessive, the gut feeling may not apply to you because you will be naturally suspicious of many things.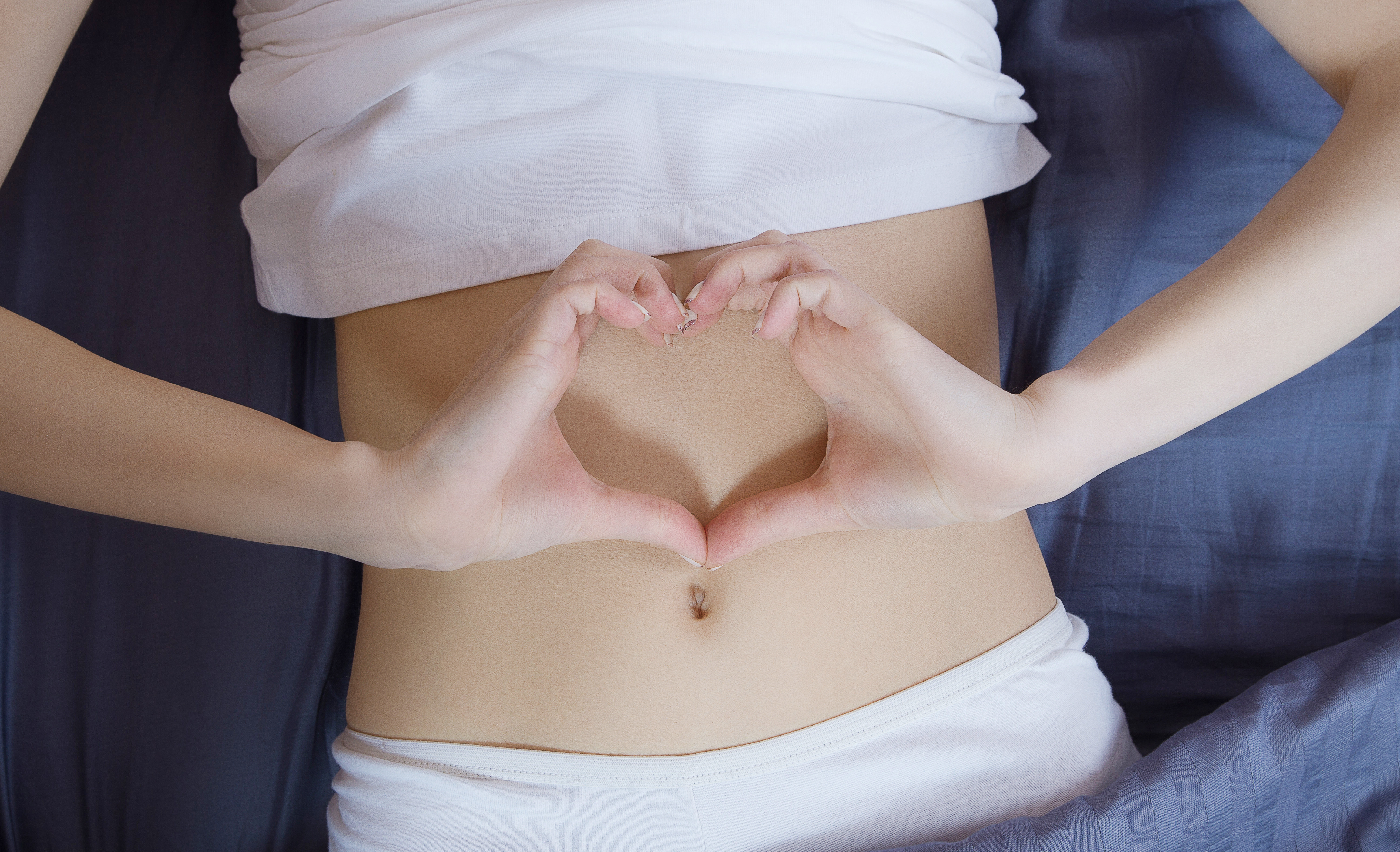 Woman holds her hands in a heart over her stomach | Source: Shutterstock
However, if you are a person who is secure in relationships and yourself and your intuition is trying to tell you that something is wrong, it is a good idea to trust your gut feeling and do some more investigating.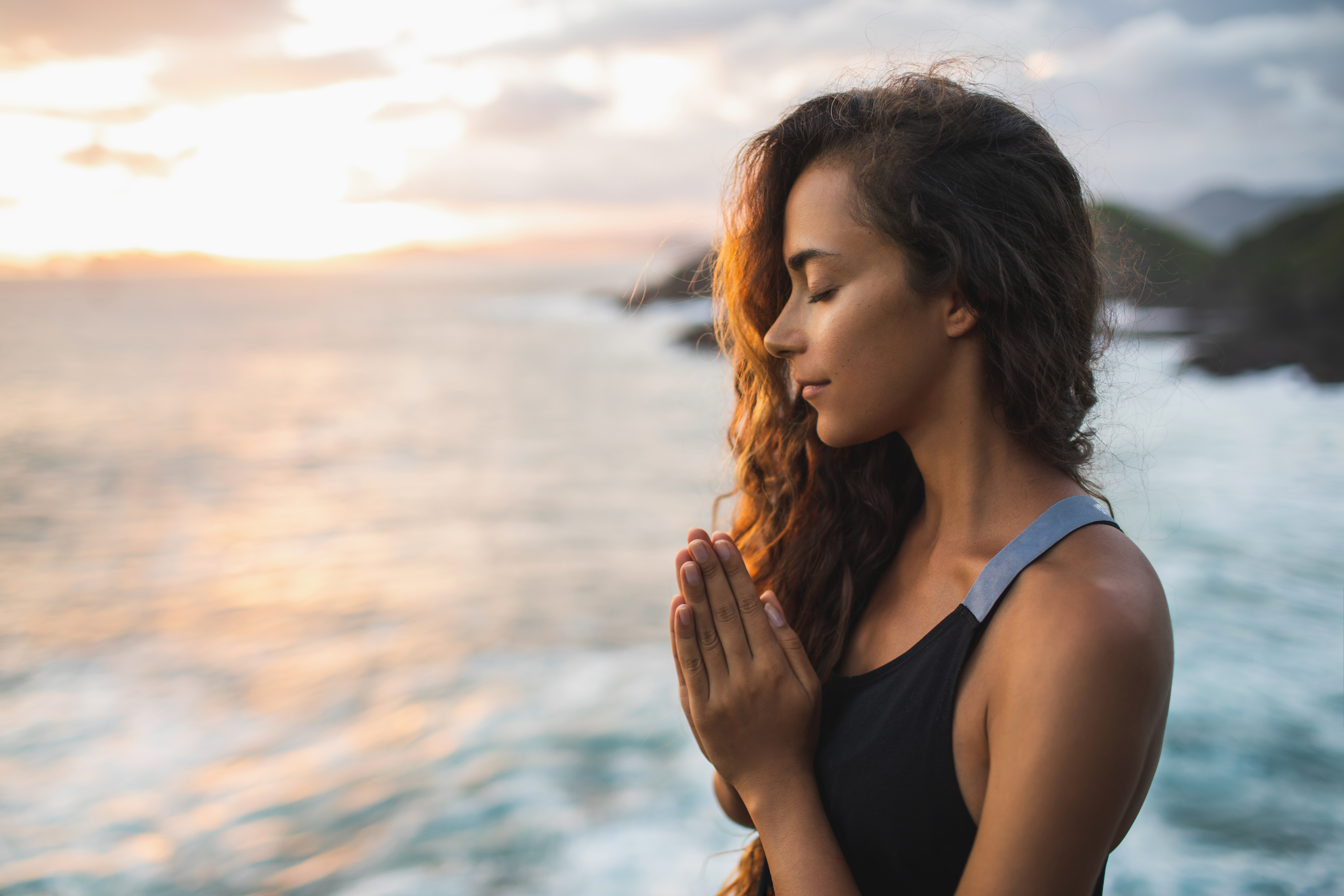 A woman standing near the ocean with her hands in a prayer position with her eyes closed | Source: Shutterstock
If you discover that your husband is cheating, there are several ways to cope with the heartbreak healthily. It's always good to speak to someone, whether a friend or therapist. Find hobbies that allow you to heal, and remember to fall in love with being alone before jumping into a new relationship.
Anomama