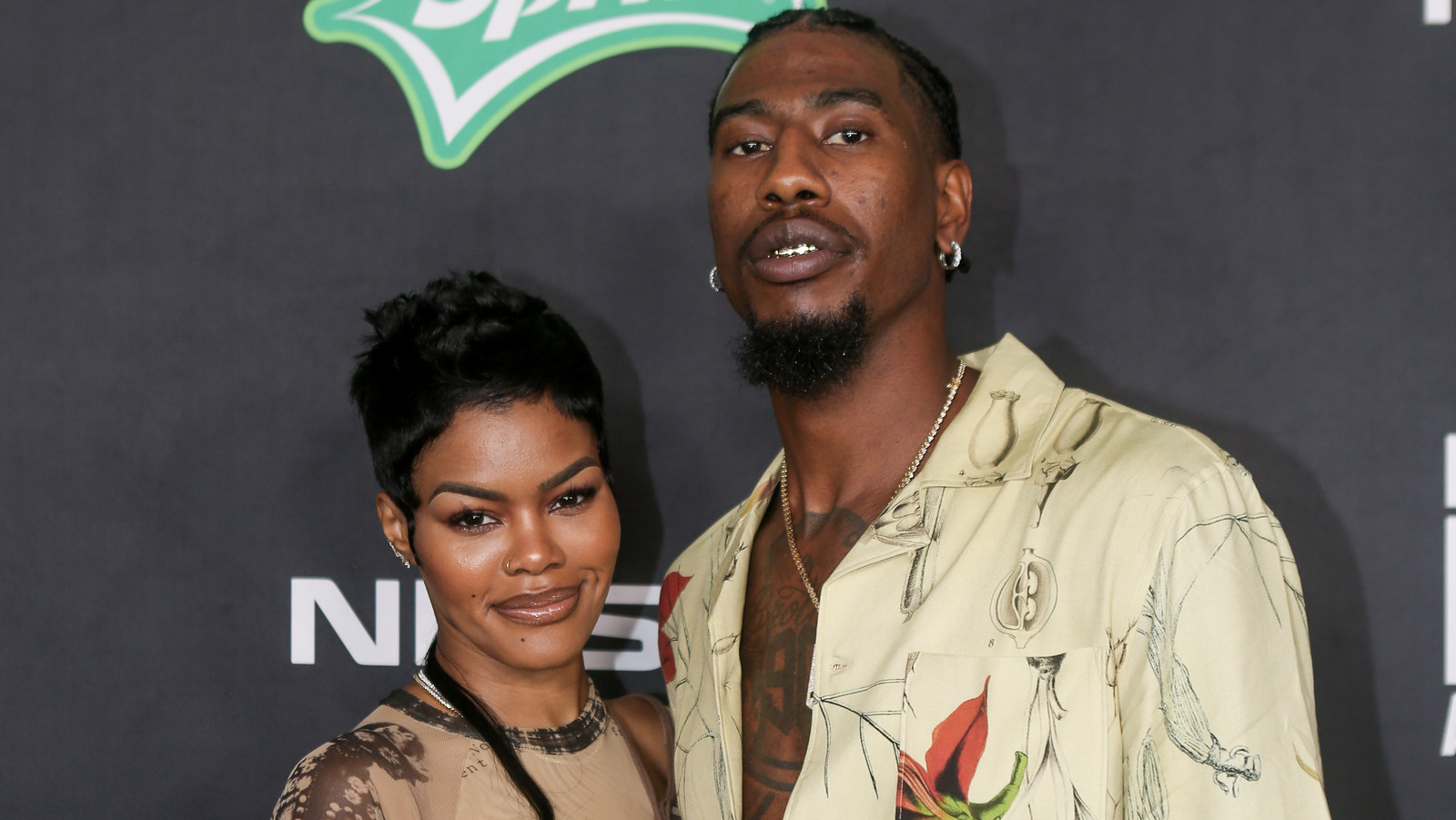 Teyana Taylor and Iman Shumpert first sparked open relationship rumors in 2013 when the singer released "K.T.S.E," her second studio album featuring eight songs, including "3Way." In "3Way," Taylor alluded to having a threesome with her husband, singing on the track: "Anything; for my baby I'd do some crazy things, yeah / So whatever he want, he can get that." In the chorus, she added: "Cause two heads are better than one / Threeway, I couldn't wait to have with you" (via Genius).
The "Wake up Love" songstress would later address her polyamorous relationship with Shumpert, noting that contrary to what many believed, she initiated threesomes with her husband. "People be surprised by how the woman initiates a lot of stuff, I'm not poly, but when everybody heard that me and my husband had threesomes before, they were like, 'She's willing to do that to keep a man,' but that was all me!," Taylor admitted during a promotional show for Bumble.
In a separate interview, the "A Thousand and One" star clarified that, despite her thirst for adventure, she and Shumpert only occasionally opened their marriage. "It just be those times, like if we are on vacation, like our anniversary. It's just certain times," she explained during a 2018 appearance on HOT 97 FM.
Read More: World News | Entertainment News | Celeb News
Nicki