Nicole Pechanec and Andrew Luck. | Source: Getty Images
As a former gymnast, Nicole Pechanec, Andrew Luck's wife, helped him as he recovered from various injuries, but she was in the background for most of his sporting career. They are parents to two daughters.
Nicole Pechanec and her husband, the former NFL superstar Andrew Luck, met during their first year of college, where they were enrolled in the same program.
She has been by his side since, including when he abruptly retired from the Indiana Colts and football in 2019. The couple live in Indianapolis with their growing family.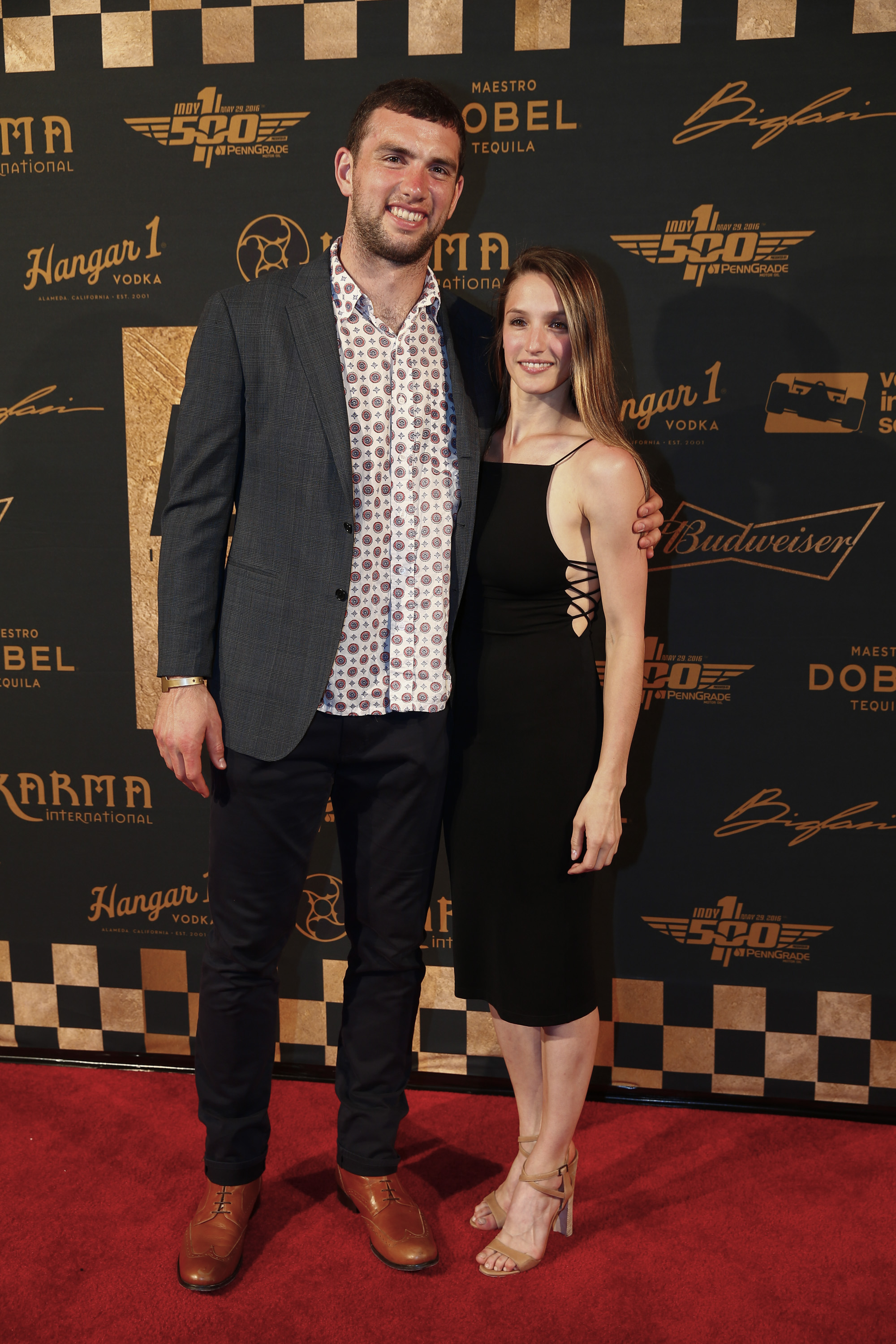 Andrew Luck and Nicole Pechanec are seen at the Maxim Indy 500 Party, on May 27, 2016, in Indianapolis, Indiana. | Source: Getty Images
Andrew Luck's Wife Is an Academically and Athletically Gifted
Born in Newark, New Jersey, to Czechoslovakian parents, Pechanec was home-schooled as she trained to be a gymnast. Her mother was her coach.
At 15, she relocated to the Czech Republic to train with the national team, competing in the World Games and European Championships. In 2008, she enrolled at Stanford to pursue a BSc degree in engineering, focusing on architectural design.
As Stanford's women's gymnastics team captain, she led them to two NCAA All-American finals. The MVP further distinguished herself by inventing a move, the Pechancova, on the uneven bars.
The Forté Foundation Fellowship recipient attended Indiana University's Kelley School of Business, where she graduated with an MBA, majoring in business analytics with a minor in entrepreneurship.
"I had no place," Nicole felt for years
Nicole has interned at NASA, High Alpha, and Chegg Inc. The Stanford alum was a gymnastic statistician for NBC during the Rio Olympics in 2016. As of February 2014, she is an ESPN and NBC Sports field producer. She is on the board of Nest, an economic empowerment charity.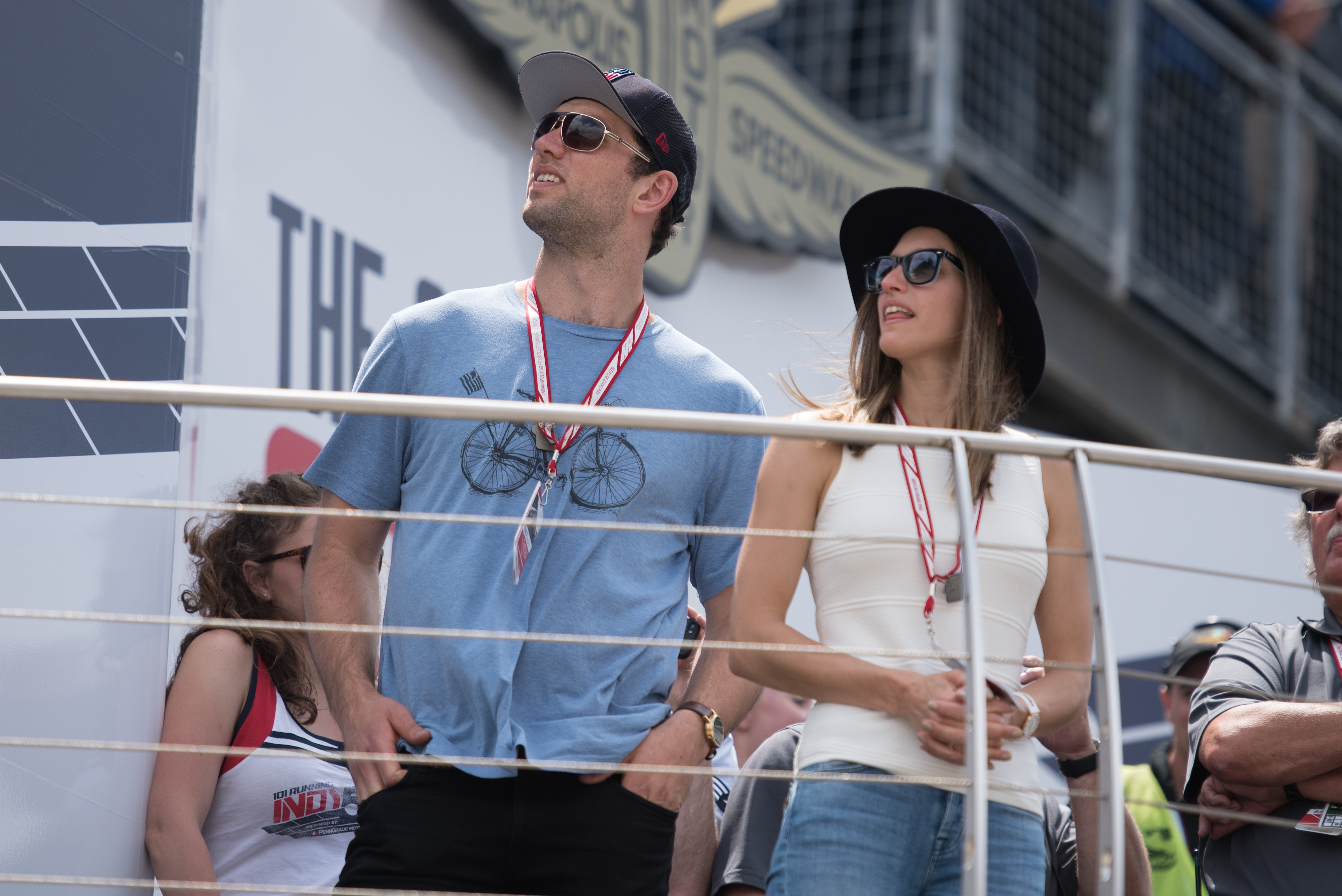 Andrew Luck with Nicole Pechanec prior to the 101st Indianapolis 500, on May 28, 2017, at the Indianapolis Motor Speedway in Indianapolis, Indiana. | Source: Getty Images
Nicole Pechanec and Andrew Luck Were College Sweethearts
Andrew tricked his fellow Stanford engineering freshman Nicole into giving him her number when he pretended to lose his phone and asked her to call it. She accompanied him when he spent time in Holland to rehab a shoulder injury. He said:
"She knows what training is like, what it's like to feel pain, and what it's like to have to work really hard. There's no way I get through those two months without her."
The couple wed in March 2019 in Prague, Czech Republic. "It was the best day of my life," he said. "And probably the best offseason I've ever had." They welcomed Lucy Luck on November 12, 2019, and gave her a sister, Penelope Luck, in 2022.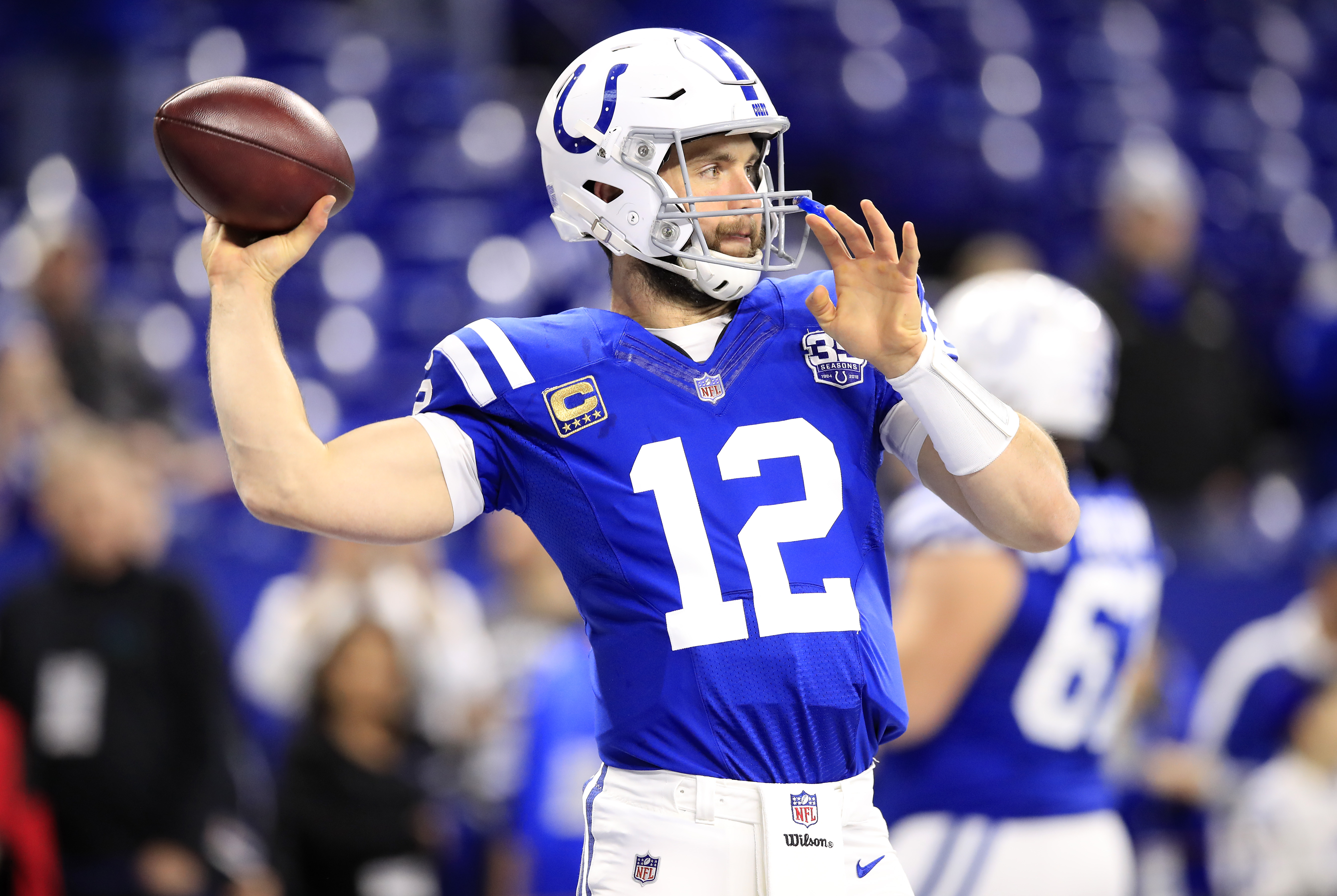 Andrew Luck #12 of the Indianapolis Colts throws a pass before the game against the New York Giants at Lucas Oil Stadium, on December 23, 2018, in Indianapolis, Indiana. | Source: Getty Images
Nicole Pechanec Had 'No Place'
On track to become a Hall of Fame inductee like legendary Colt quarterback Peyton Manning, Andrew turned his back on the sport and his team on August 24, 2019.
As he explained for the first time three years later in an extensive profile with ESPN in 2022, there was not one reason for him retiring from the game that he loved. However, the pressure he experienced played a role.
Nicole and the former QB still reside in Indianapolis. As a stay-at-home-father to his two daughters, Andrew drives past the Colt's grounds almost daily with Lucy's soccer practice on a field beside it.
"I had no place," Nicole felt for years as Andrew decided that she remain behind the scenes. "I didn't want to be a public figure, but that was part of the job," he explained. "So why would I subject her to it? But we never had that conversation. I made the decision for her."
Anomama