Ashton Kutcher once dated a young model who tragically lost her life.
He later helped her case by testifying against the man who killed her.
Kutcher is now married to Mila Kunis, with whom he has two children.
Hollywood actor Ashton Kutcher's girlfriend was brutally murdered over two decades ago. He testified in a cold case several years later to get her justice. Kutcher was dating Ashley Ellerin in February 2001, around the period when he was starring in the hit 1998 sitcom, "That '70s Show," alongside Danny Masterson.
The couple had crossed paths on the Hollywood party scene as Ellerin, 22, socialized with some famous young people. She was a model and aspired to become a fashion designer.
Kutcher invited her to be his date at a Grammy's party and later went to her house to pick her up. But when he rang the doorbell upon arrival, no one answered. He peeked through the window and saw what he reportedly believed was wine on the floor. Once he realized there was no sign of his lover, he left the premises.
It turns out the television star saw Ellerin's blood that day. The young woman had been stabbed 47 times and laid dead behind the front door. The case reportedly went cold, and Kutcher moved on with his life. That was until more than ten years later; he was called to testify against a man believed to have killed his partner.
Kutcher Testified against a Serial Killer
Several years after Ellerin's gruesome murder, police revealed evidence linking the heinous crime to Michael Gargiulo, "The Hollywood Ripper." He was also linked to the murders of two other victims, 18-year-old Trisha Picacho and 32-year-old Maria Bruno.
In an interview, Gargiulo denied being a serial killer, saying, "This is a real nightmare that I'm living. My truth is being 100 percent innocent being wrongfully charged."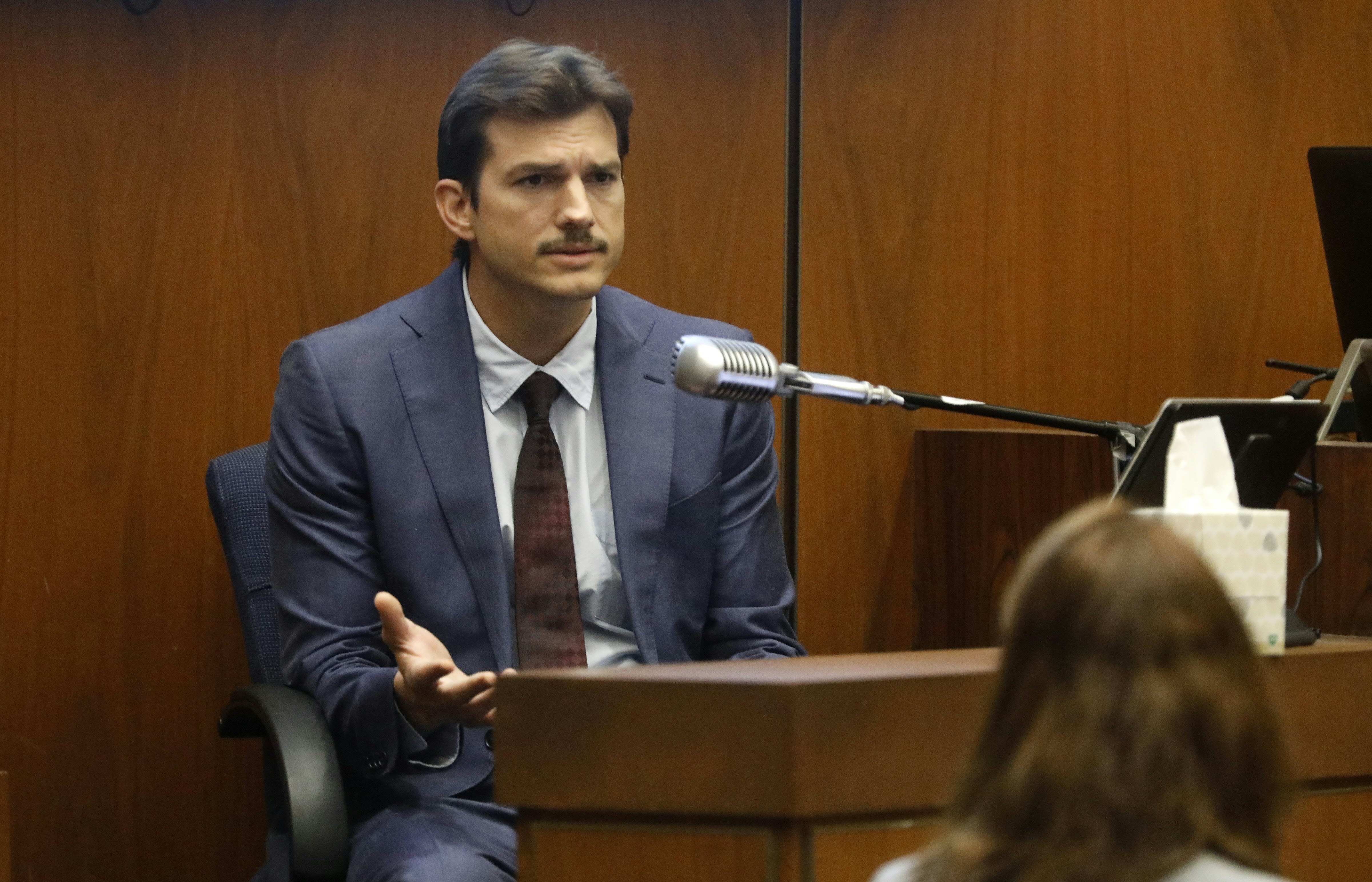 Actor Ashton Kutcher testifies in court on May 29, 2019 in Los Angeles | Source: Getty Images
In May 2019, Kutcher testified against the accused in a case that reportedly haunted him for 18 years. He was on the stand for 35 minutes recounting the events of that fateful evening in the courtroom in downtown Los Angeles.
Kutcher told the court that he last spoke to Ellerin at 8:24 p.m., telling her he would be late. He later tried calling Ellerin on her and her friend's phones, as hers was not working properly. But when it rang unanswered, he went to her place at 10:00 p.m. only to leave without seeing her.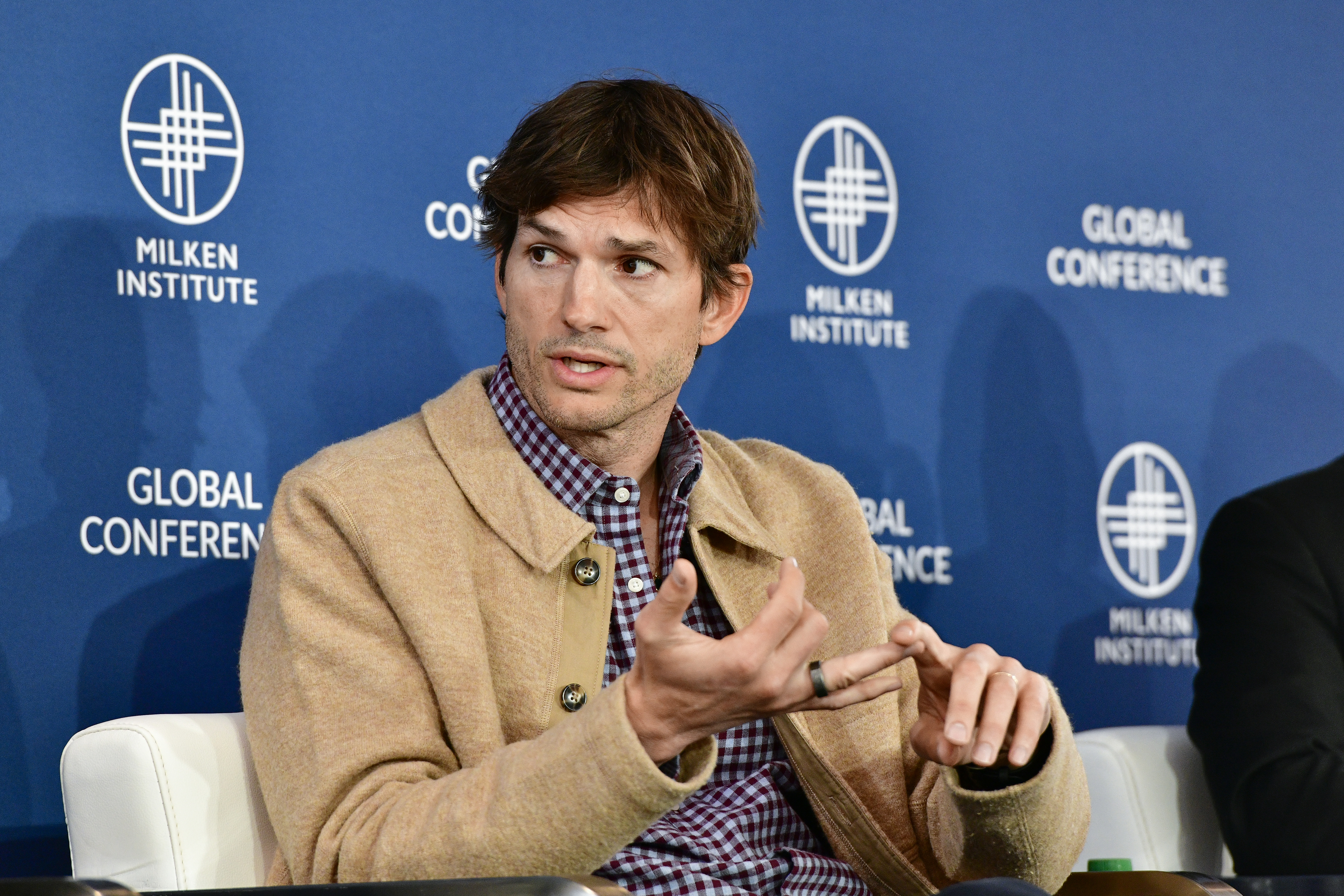 Ashton Kutcher attends the 2023 Milken Institute Global Conference at The Beverly Hilton on May 1, 2023 in Beverly Hills, California | Source: Getty Images
After learning what had happened to her, he panickedly called the police to inform them that his fingerprints were on Ellerin's door because he was there that night. But according to the authorities, he was never a suspect.
Gargiulo was found guilty of Ellerin's death in August 2019. In July 2021, he was sentenced to death for killing two women and the attempted murder of another victim, Michelle Murphy, in 2008.
Kutcher Is Now Happily Married to His Former Co-star
Since then, Kutcher has been married to actress Mila Kunis, whom he met and co-starred with on "That '70s Show." He was 19 at the time, and she was 14. In a June 2017 interview, Kutcher revealed that he and Kunis initially had a brother-and-sister relationship off-screen – he even did her homework for her. The film producer further stated:
"I think I was her first kiss, like, on the show. We have our first kiss memorialized on a TV show! It was really weird. It was really awkward because I'm like a 19-year-old kid."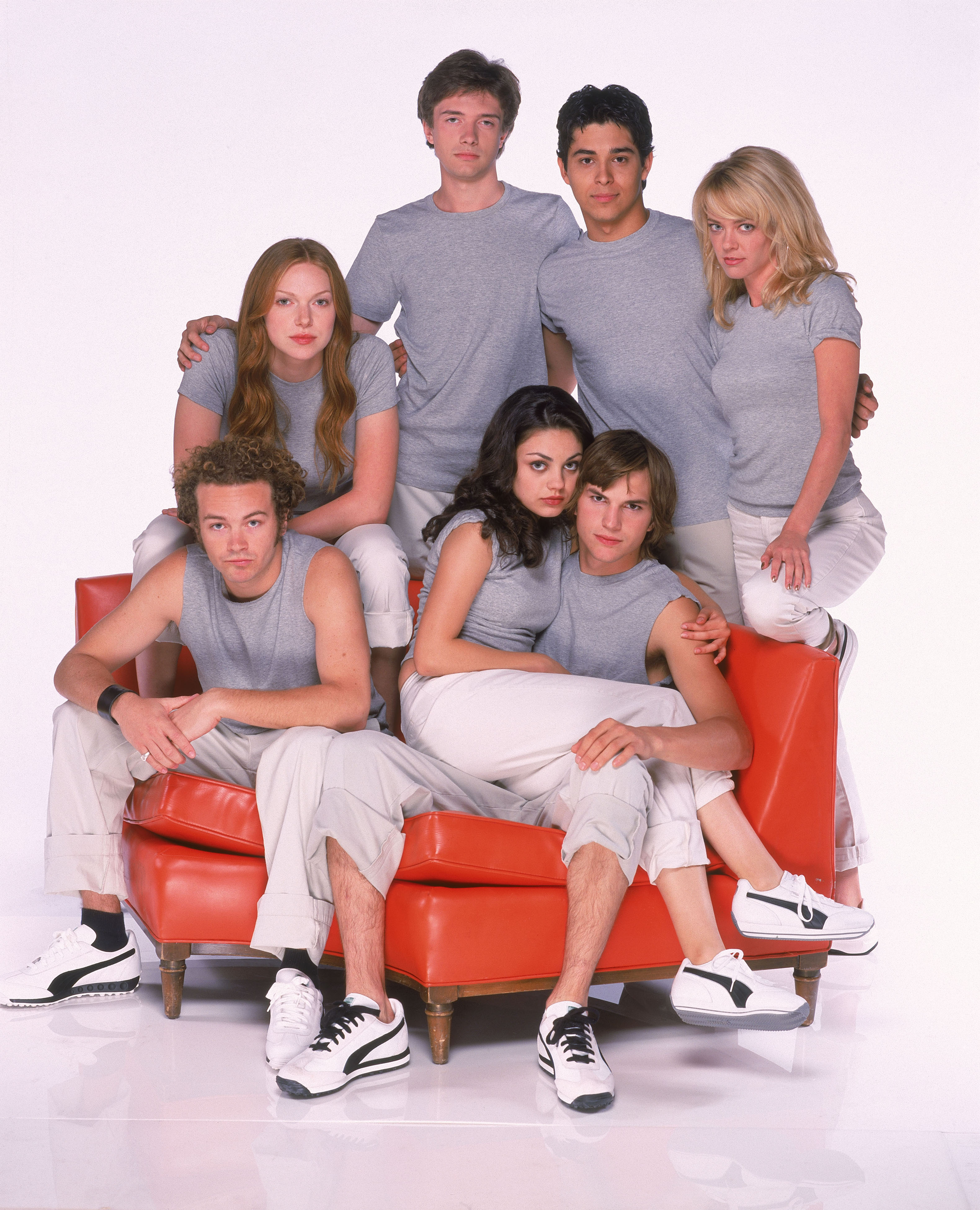 (Clockwise from top) Topher Grace as Eric, Wilmer Valderrama as Fez, Lisa Robin Kelly as Laurie, Ashton Kutcher as Kelso, Mila Kunis as Jackie, Danny Masterson as Hyde and Laura Prepon as Donna on the sitcom "That 70s Show" on January 1, 2000 | Source: Getty Images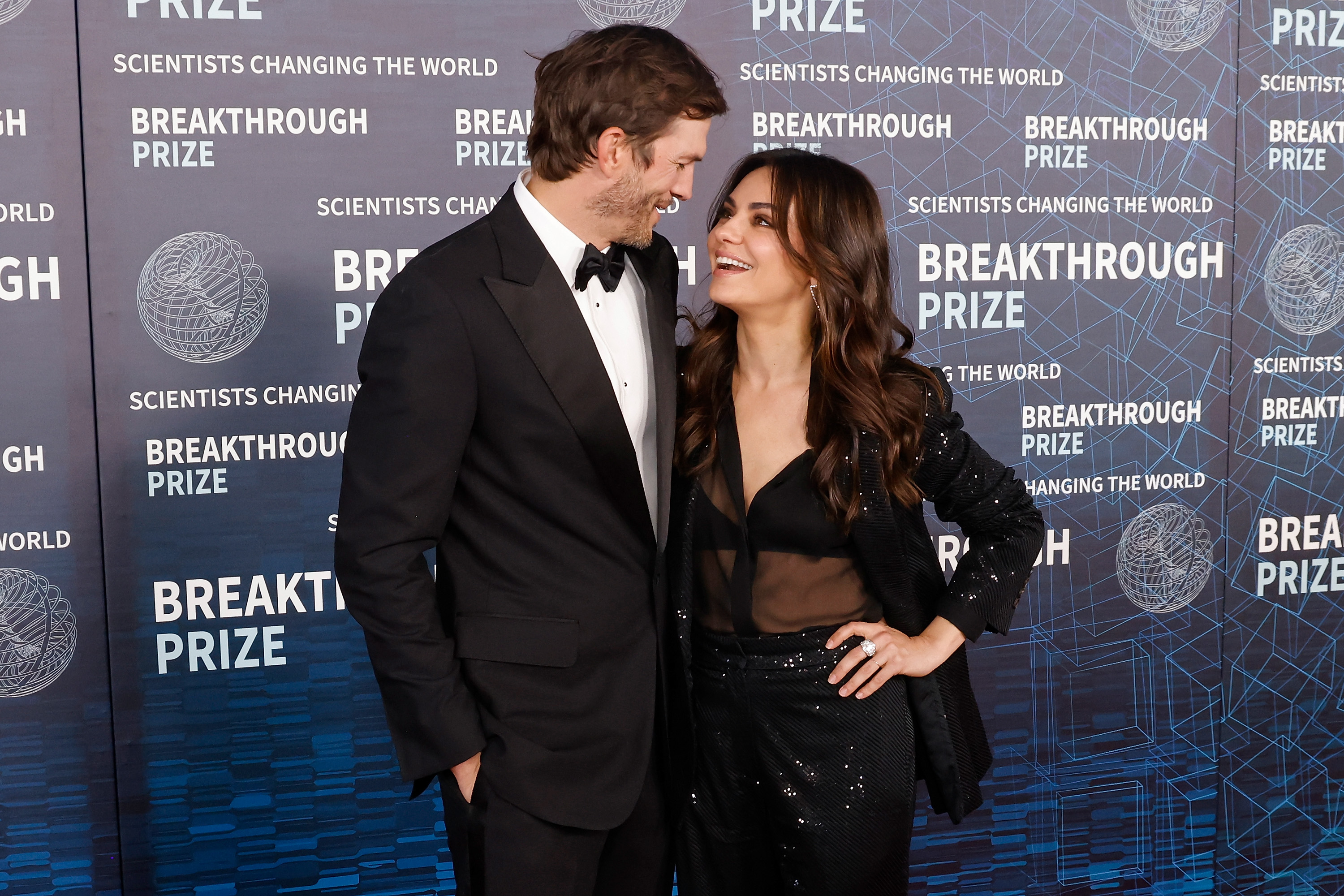 Ashton Kutcher and Mila Kunis attend the 9th annual Breakthrough Prize ceremony at Academy Museum of Motion Pictures on April 15, 2023 in Los Angeles, California | Source: Getty Images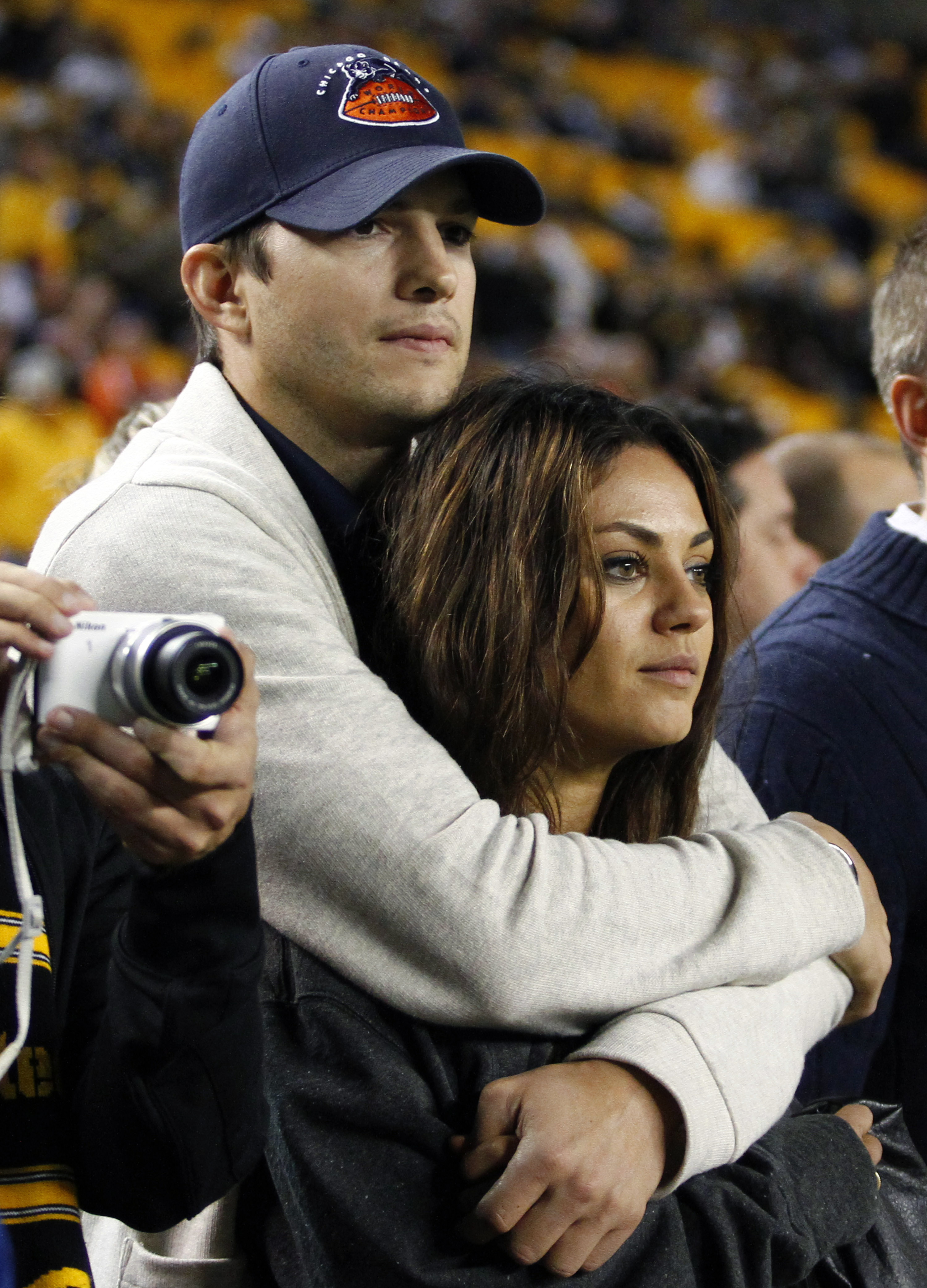 Ashton Kutcher and Mila Kunis pictured at Heinz Field on September 22, 2013 in Pittsburgh, Pennsylvania | Source: Getty Images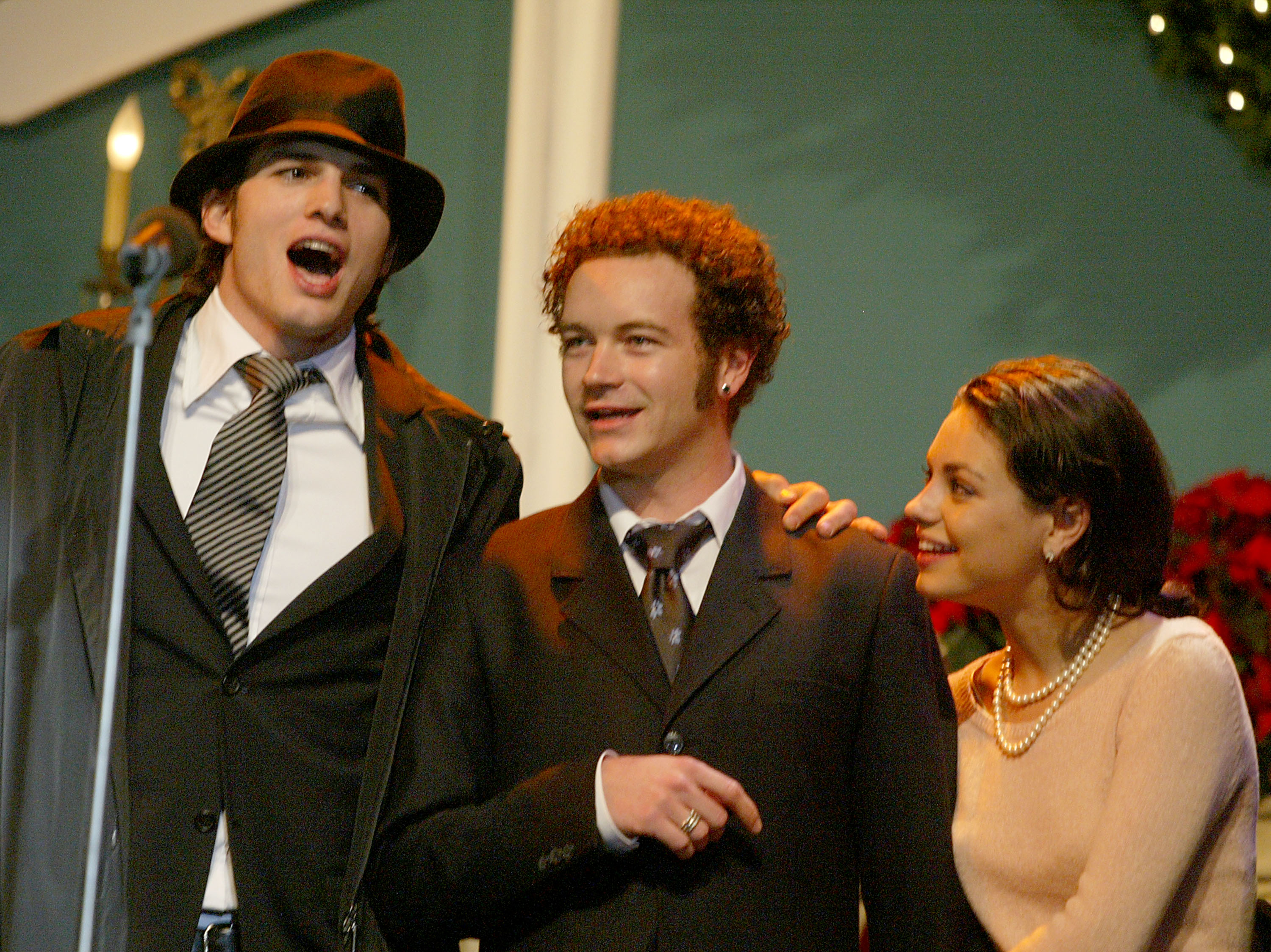 (L-R) Ashton Kutcher, Danny Masterson and Mila Kunis perform on stage at the Church of Scientology's 11th Annual Christmas Stories Fundraiser on December 6, 2003 in Los Angeles, California | Source: Getty Images
Several years later, they developed a romantic relationship as they were rumored to be dating in April 2012. Two years later, in February 2014, Kutcher popped the question, and Kunis was last spotted wearing a diamond ring on her finger.
The couple has since kept their relationship from the public eye. Kunis and Kutcher are now happily married with two kids. They often make headlines for their honest comments on parenting and charity efforts.
Anomama