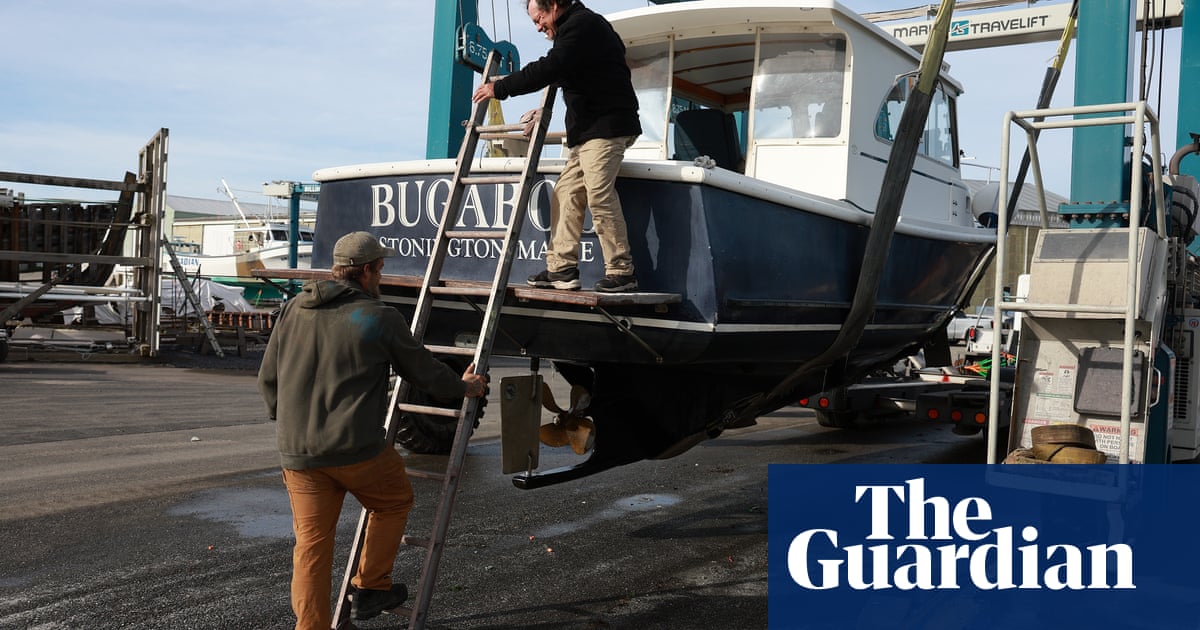 Joe Biden has declared a state of emergency in Maine as Hurricane Lee rapidly approaches the north-easternmost US state amid the likelihood of a landfall there or more likely in Canada over the weekend.
About 7 million people are now under tropical storm warnings across Maine, Massachusetts and New Hampshire. The Canadian Hurricane Center also issued a hurricane watch for parts of the provinces of New Brunswick and Nova Scotia.
Maine's governor, Janet Mills, thanked Biden for federal support and urged people to prepare for the storm's impact.
In a statement issued on Friday, she said: "I thank President Biden for his swift approval of my request for an emergency disaster declaration, which will give us access to additional resources as we work to keep Maine people safe during this storm.
"I continue to strongly urge all Maine people, especially those Down East, to take the necessary precautions to stay safe as Hurricane Lee moves closer."
The move by Biden gives the Federal Emergency Management Agency (Fema) to deliver aid and provide critical resources to the state.
The National Hurricane Center warned of flooding. "Heavy rainfall from Lee could produce localized urban and small stream flooding in eastern Maine into portions of New Brunswick and Nova Scotia from tonight into Saturday night," it said on Friday.
Since last week, Lee, still spinning over the Atlantic Ocean, has been downgraded from a category 5 storm to category 1 as it moves closer to land, with winds of up to 85mph. Bermuda felt tropical storm conditions as Lee passed through.
Landfall is expected on Saturday afternoon or evening, along the western shore of Nova Scotia or possibly in Maine, but it will have far-reaching effects as it moves onshore amid high winds and heavy rains. Lee, although weakening in strength, is also expanding in size.
Wind gusts are expected to be strongest in coastal New England, especially in Cape Cod. Along with strong winds, other regions will experience heavy rain and flooding.
A state of emergency was already in effect in Massachusetts as a result of severe flooding earlier this week. Parts of the state saw power outages, downed trees and damage to roads, homes and buildings.
The 2023 Atlantic hurricane season has been unprecedented. The unusually warm sea surface temperatures seen this summer are a catalyst for tropical storms and hurricanes – a result of the climate crisis.
Read More: World News | Entertainment News | Celeb News
Guardian