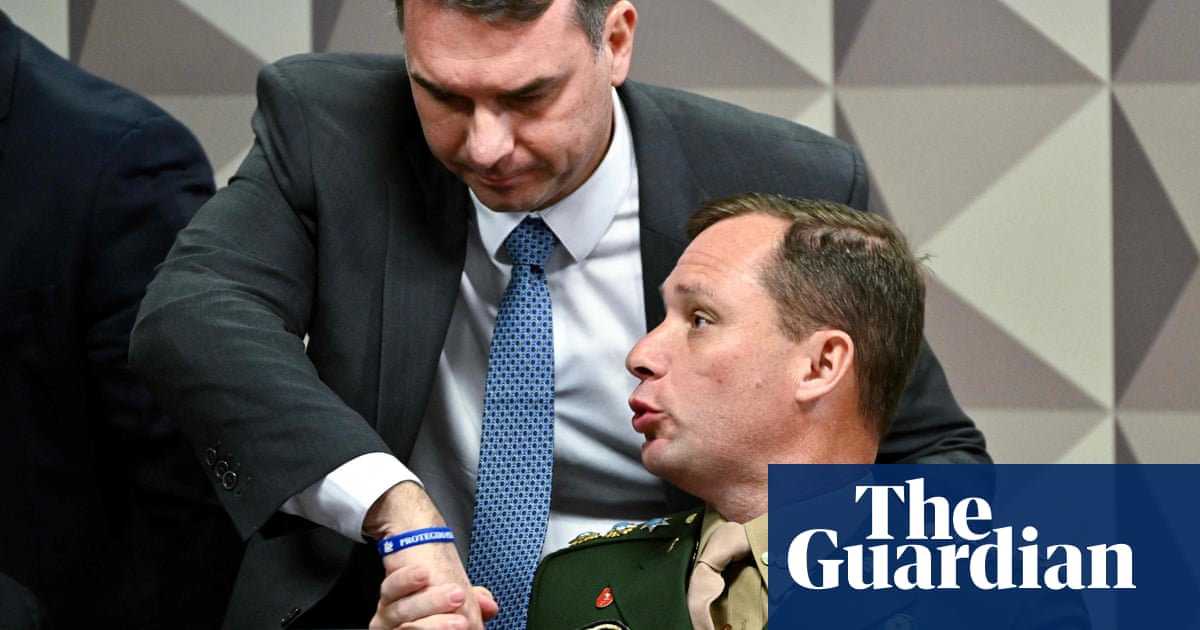 Jair Bolsonaro's former personal secretary has reportedly told police he handed tens of thousands of dollars to his old boss after selling two luxury watches that Brazil's ex-president had received as official gifts.
Lt Col Mauro Cid, who was Bolsonaro's aide-de-camp during his 2019-23 presidency, was released from four months' detention on Saturday after striking a plea deal with police.
That agreement reportedly requires Cid to provide information relating to a series of suspected crimes committed during Bolsonaro's administration, including an alleged coup plot and a scandal involving the alleged embezzlement of expensive foreign gifts.
Shortly before his release, Bolsonaro's former right-hand man reportedly gave a statement to federal investigators in Brasília in which he admitted selling a diamond-set Rolex and a Patek Philippe wristwatch on behalf of the ex-president. The watches, which were sold in a Pennsylvania mall, were gifts from Saudi Arabia and Bahrain.
"Was the sale immoral? Perhaps. But we didn't think it was illegal," Cid claimed, according to an explosive front-page report in Veja, Brazil's most-read weekly news magazine, on Friday.
Cid reportedly told investigators that Bolsonaro's desire to offload the timepieces stemmed from concerns about the state of his personal finances. "The president was worried about his financial life," he was quoted as saying.
Veja said the two watches were sold for $68,000. That money was paid into the US bank account of Cid's father, Mauro Lourena Cid, a four-star army general, before being withdrawn and given to Bolsonaro in cash. "By hand. To him," Cid confessed, according to the magazine.
The claims, from one of Bolsonaro's closest confidants, threaten to undermine the politician's longstanding claim to be an upstanding anti-corruption crusader. On several occasions during his presidency, Bolsonaro taunted critics with the words: "Tell me I'm fucking corrupt."
Veja said the Donald Trump-admiring populist had managed to retain much of his political capital despite narrowly losing last year's election to the leftist Luiz Inácio Lula da Silva. But a recent "succession of scandals" – including the "botched operation" to sell foreign gifts in the US and the alleged coup conspiracy – threatened to do permanent damage, it said.
Some political observers suspect it is only a matter of time before Bolsonaro is arrested as a result of one of several criminal investigations that are unfolding. As well as the "Watchgate" scandal, police are examining Bolsonaro's alleged role in inciting the 8 January attacks in Brasília and in an alleged plot to bring down Lula's government.
The ex-president, who was recently banned from seeking elected office for eight years for spreading fake news, has denied wrongdoing.
In an interview this week, Bolsonaro called his former aide "a good boy" and rejected claims he had been part of a conspiracy to overthrow Lula, who took office on 1 January.
"There was no way this could have happened, the world wouldn't accept it, there were no guns, there was nothing," Bolsonaro told a political journalist from the broadsheet O Globo.
Read More: World News | Entertainment News | Celeb News
Guardian