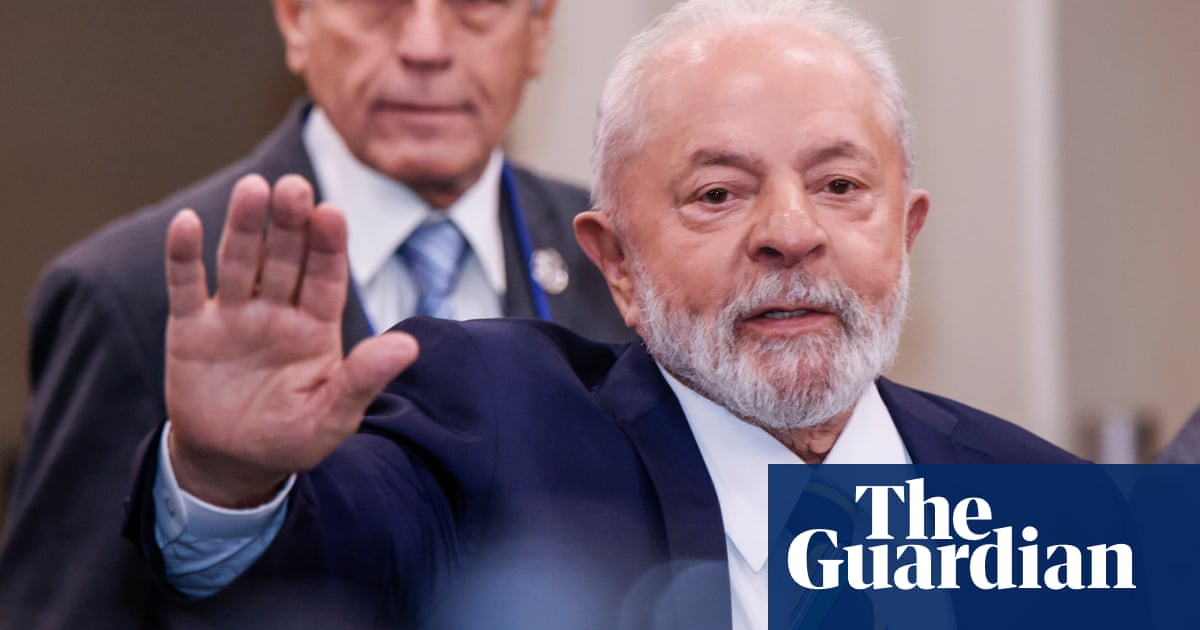 "Our world is becoming unhinged," the UN secretary general, António Guterres, warned as he kicked off the body's assembly general on Tuesday.
But many Brazilians felt that in their country's case at least, sanity had returned as its president, Luiz Inácio Lula da Silva, took to the rostrum in New York to proclaim a new dawn after the chaotic term of his far-right predecessor Jair Bolsonaro.
Bolsonaro notoriously used his appearances at the UN to push bogus Covid remedies, bash journalists and peddle distortions and lies – behaviour that helped cement the populist's reputation as an international pariah.
Lula struck a more clearheaded tone – and was repeatedly applauded during a 20-minute address in which he positioned himself as a tenacious and rational champion of the global south and proclaimed: "Brazil is back."
Lula, who narrowly beat Bolsonaro in last October's election, told delegates he owed his return to the presidency "to the triumph of democracy" over an era of "hatred, misinformation and oppression" in Brazil.
"Hope, once again, prevailed over fear," said the 77-year-old, vowing to rebuild and reunite Latin America's largest democracy after years of political division culminated in the 8 January rightwing riots in Brasília.
"Brazil is reconnecting with itself, with the region and with the world," the Brazilian leftist said to loud applause.
There was more clapping when Lula celebrated his government's early efforts to tackle the climate crisis and environmental destruction, which soared during Bolsonaro's 2019-2023 administration. "Over the last eight months deforestation in the Brazilian Amazon has been reduced by 48%," Lula said.
Later, delegates again applauded as Brazil's president denounced "the far-right adventurers … who reject politics and tout solutions as simple as they are misguided" and promoted "primitive conservative and authoritarian nationalism".
Lula's repudiation of the economic embargo of Cuba also prompted applause.
Pundits and supporters of Lula, who first addressed the general assembly in 2003 – a year after his historic first election – voiced delight at his focus on urgent global issues such as hunger, inequality and the climate emergency.
"Lula delivered a historic address and was interrupted seven times by effusive applause," tweeted the leftwing news outlet Mídia Ninja.
"Brazil is back … [and] the pride at being Brazilian is back," celebrated the lawyer Tauat Resende.
Lula has visited 21 countries since taking power in January as part of a push to rebuild Brazil's international reputation after four years during which Bolsonaro pulverised his country's respected diplomatic service and antagonized key partners including China, the EU and the US.
More than 10 Brazilian ministers travelled to New York for the UN gathering including Brazil's first minister for Indigenous peoples, Sônia Guajajara; the human rights minister, Silvio Almeida; and the environment minister, Marina Silva.
Read More: World News | Entertainment News | Celeb News
Guardian