Contributing to high-priced insurance has been a lift in the cost of rebuilding.
Loading
The report found that in today's dollars, and accounting for changes in property values and construction processes, the hailstorm that hit Sydney in 1999 would have resulted in insured losses of $8.9 billion. At the time, the insured losses were $1.7 billion.
Cyclone Tracy, which caused $200 million of insured losses when it flattened Darwin in 1974, would in today's dollars have created $7.4 billion in losses.
The council said all governments had to do more to reduce the price pressures on insurance and increase the ability of communities to withstand more intense natural disasters.
The federal government last year created the Disaster Ready Fund, which provides up to $200 million a year towards projects to improve resilience to or reduce the risk of future natural disasters.
Planned to operate for five years, its first round of funding provided support for flood levees, an improved pollen forecasting network for much of Australia, the protection of electricity networks in isolated regional communities and stormwater upgrades.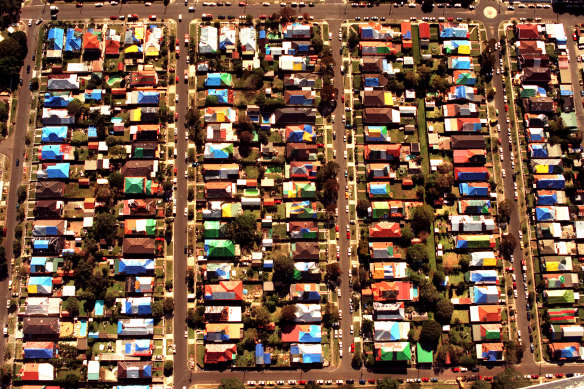 But the Insurance Council believes the funding needs to be indexed with inflation, so the real value of the fund is not reduced over time, and that it should be extended for a decade. It estimates this would cost the budget $2.5 billion over the next 10 years.
It is also urging all governments to consider disaster and climate risk in land-use planning and building standards, arguing for an end to development on floodplains.
More government buybacks of properties that were too difficult to protect from natural disasters had to be considered, it said, along with retrofitting of properties – such as elevating homes above expected floods.
Governments could also reduce price pressures by abandoning taxes on insurance, as recommended in the 2010 Henry tax paper. Outside the ACT, all states and territories impose stamp duty on insurance.
"In states and territories where stamp duty is charged on top of the GST, consumers are being double taxed on their insurance premiums," the council argued.
"Consumers are being triple taxed on their premiums in the states like NSW that maintain emergency services levies. These taxes can drive up premiums by 20 to 40 per cent, not including the impact of GST."
Read More: World News | Entertainment News | Celeb News
SMH