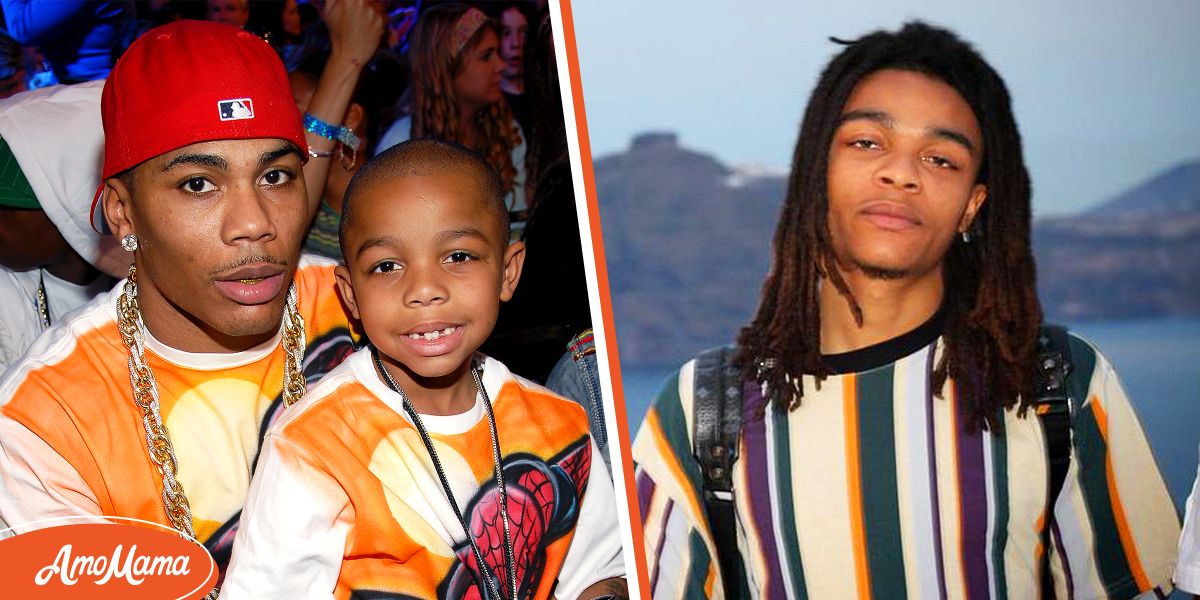 Nelly and young Cornell "Tre" Haynes III | Cornell "Tre" Haynes III | Source: Getty Images | Instagram/t_trizzle1
Cornell "Tre" Haynes III is paving his way into the music industry like his dad. He excelled as an athlete in school and seemed keen on pursuing a professional sports career; however, an injury led him to reconsider.
Nelly cemented his name in hip-hop in the early 2000s. As he branched out to other forms of entertainment, the rapper allowed the world into his personal life, showing another side of himself as a family man. Among his children is Cornell Haynes III, also known as Tre.
Fans may recognize Tre from his appearance on his dad's reality show "Nellyville." He was born to Nelly and his former partner, Chanetta Valentine, in 1999. The now-24-year-old is currently making waves as a producer.
Cornell "Tre" Haynes III: Nelly's Son Excelled in High School Sports
Haynes was a star athlete in school, standing out as a football player and excelling in track and field. At age six, he joined the Mathews-Dickey Boys' & Girls' Club and began participating in organized sports.
"I remember my first practice. When I first started playing organized sports, I was just excited it was different from playing backyard football. I fell in love with the game," he shared in 2015. Now and then, Haynes would also post photos from his games on his Instagram page. His dad was more than proud.
Cornell "Tre" Haynes III's Strides in Entertainment
When he celebrated his birthday on March 2, 2023, his mom posted a sweet tribute in his honor, referring to him as her "one and only sun" and the "CEO of Wa$t€D," an apparent company name that also appears in Haynes' bio.
Cornell "Tre" Haynes III's on Football Injury and His Talk with Nelly
Haynes injured his back twice between the fall of 2013 and the 2014 football preseason in high school. It was during a game when he felt something was wrong and retreated to the sidelines, where the trainer tried stretching him to see if he had pulled something.
"I ended up getting X-rayed the next day, and they said I had broken my transverse process," he shared. He would have to wait six to eight weeks before returning to the field while treating his injury with rehabilitation exercises.
He still attended all the games and availed himself to help the team however they needed. "[…] They did a good job of making me feel like I was still part of the team," Haynes said.
He then talked with his dad about considering other options if he got hurt again or if football didn't work out. Haynes said his Plan B was getting into sportscasting.
His dad, who dated Ashanti and Shantel Jackson (seven years), played baseball in high school and was even a Major League Baseball prospect before turning to entertainment.
Anomama