Muhammad Ramzi and Ali Ramzi | Muhammad Ramzi | Ali Ramzi | Source: facebook.com/WWLTV | facebook.com/almazraa.alsharquia
It was a regular day for a family in Louisiana when a couple decided to leave for work while their kids stayed behind at home. A few hours later, a gut-wrenching tragedy ambushed their lives, leaving the parents forever shattered and crippled by sheer loss and pain.
On Friday, September 16, 2022, a couple from Jefferson Parish, Louisiana, left for work while their three children remained home. The oldest sibling, Yousra Ayyad, 15, told her parents she would watch her younger brothers because one of them was home from school.
According to WWLTV, Yousra was the younger children's half-sibling and stayed back to babysit them while their mom and dad were at work. The family lived in the 500 block of Lynnmeade Drive, an area home to many members of the tightly-knit Palestinian community.
A Life-Changing Day
Everything seemed normal as Yousra took care of her baby siblings, eight-year-old Ali Ramzi and two-year-old Muhammad Ramzi. However, the unthinkable came to pass when the clock struck nine in the morning — something nobody saw coming.
According to the police, two adults, aged 35 and 18, were injured and taken to the hospital, where their conditions were deemed serious but non-life-threatening.
In the most heartbreaking state of affairs, the children's house caught fire, which reportedly engulfed a significant area and proved fatal. The teen girl, who had stayed to babysit her younger brothers, was pronounced dead on the scene, alongside her younger brother, Ali.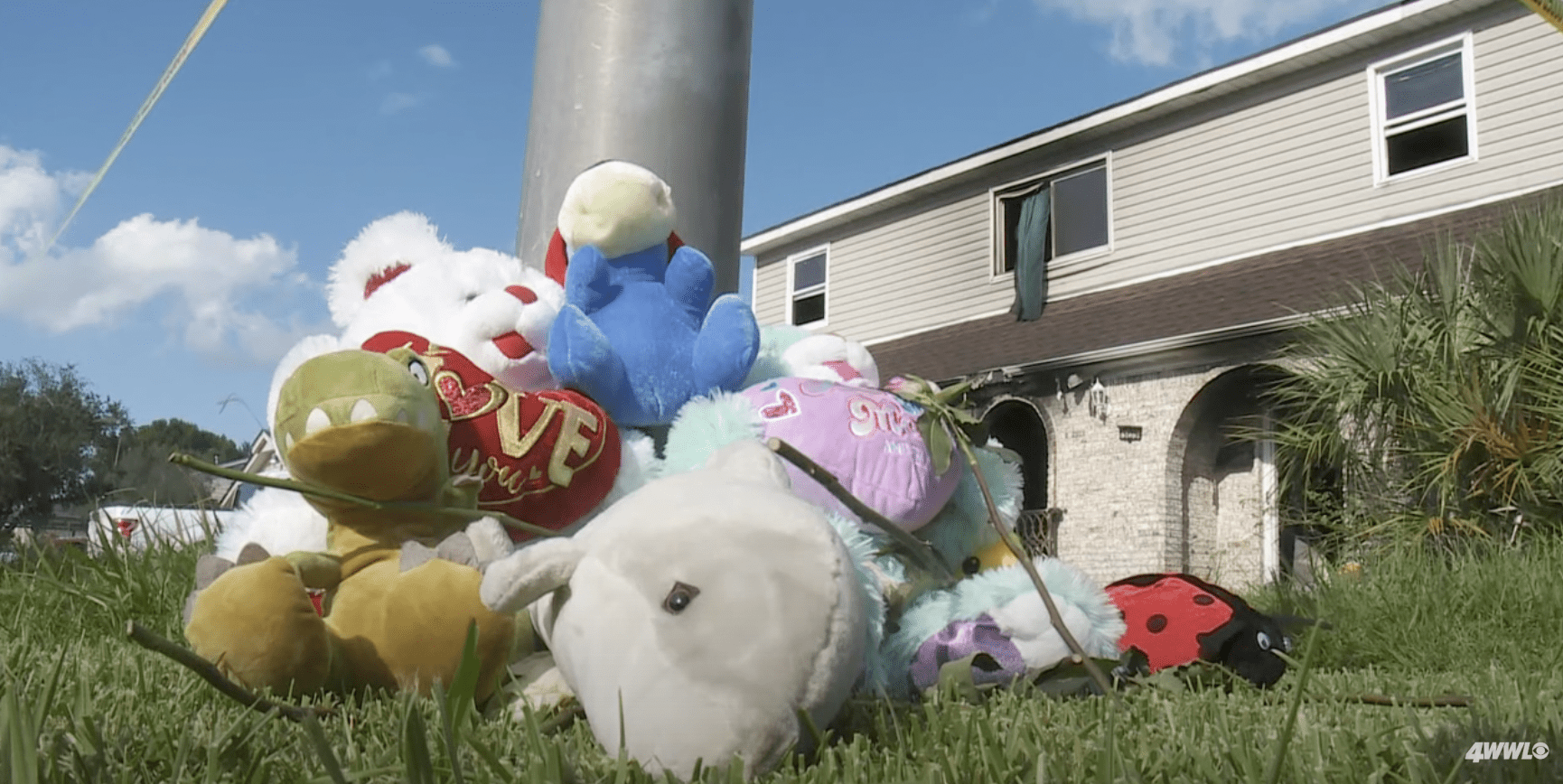 Stuffed toys left for the three children outside their home. | Source: YouTube.com/WWLTV
Truly Heartbreaking
Even more heartbreaking was that little Muhammad passed away before he could celebrate his third birthday. State Fire Marshal Daniel Wallis reported that two children were found at the top of the staircase inside the house while the other was at the bottom.
According to the police, the fire started on the first floor and spread to the rest of the house, claiming the lives of the three innocent siblings. Jefferson Parish Sheriff Joe Lopinto shared:
"When we got here it was really engulfed in flames. I don't really have any answers on the cause of the fire yet. Really sad situation."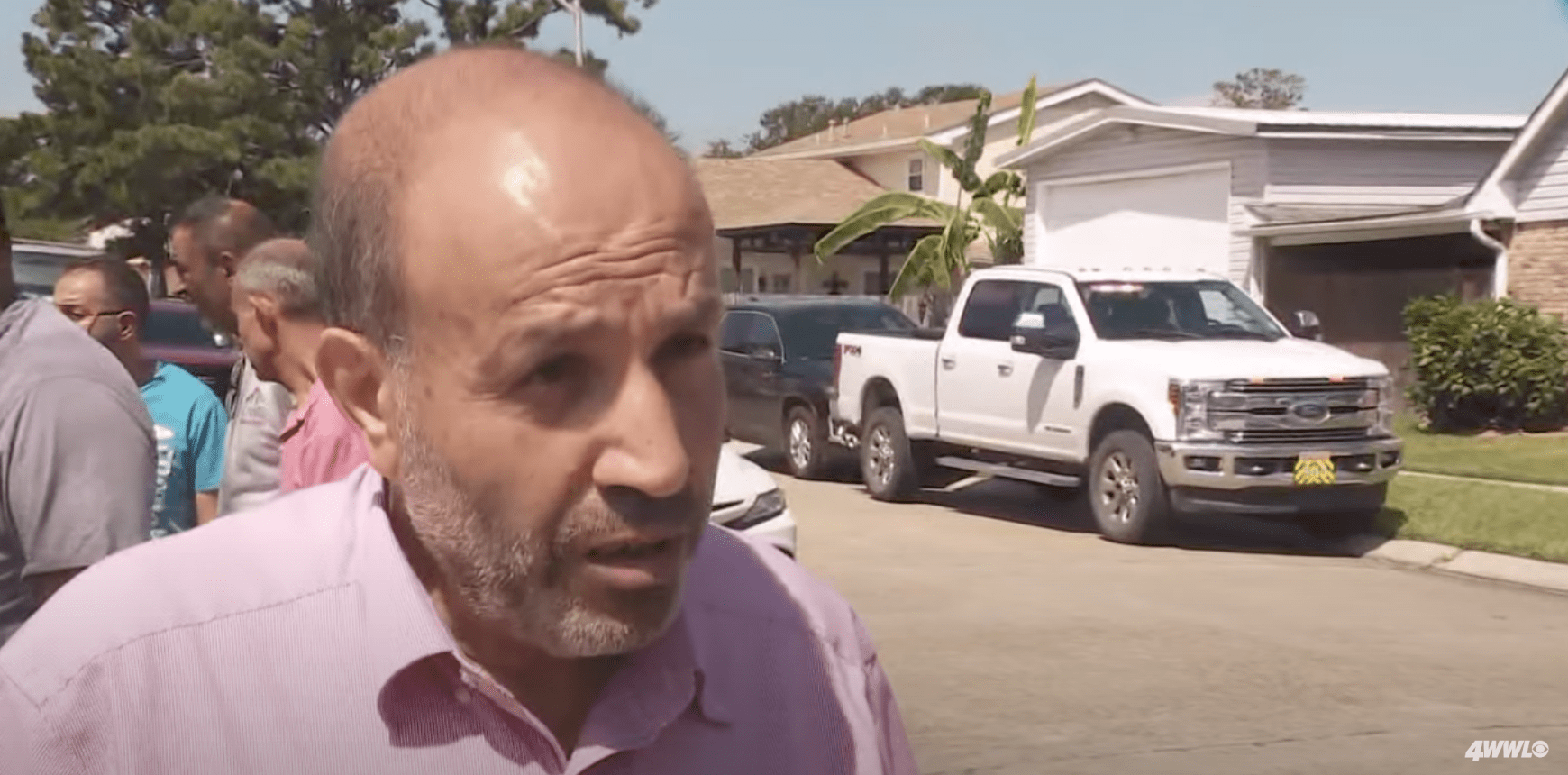 Abdelrahim Ayyad. | Source: YouTube.com/WWLTV
The Community's Thoughts
The entire community was devastated, and several members shared messages of condolence with the bereaved family. One of the neighbors, Huda Esmail, said the late children's mother was inconsolable after the tragedy. She added:
"I hope God be with them. The mother, they said she's fainting (sic)."
Another neighbor from Terrytown, Abdelrahim Ayyad, revealed that everyone in the block knew each other and came together in times of distress and pain. "We are so close to each other, especially when we go to the mosque on Friday," said Abdelrahim.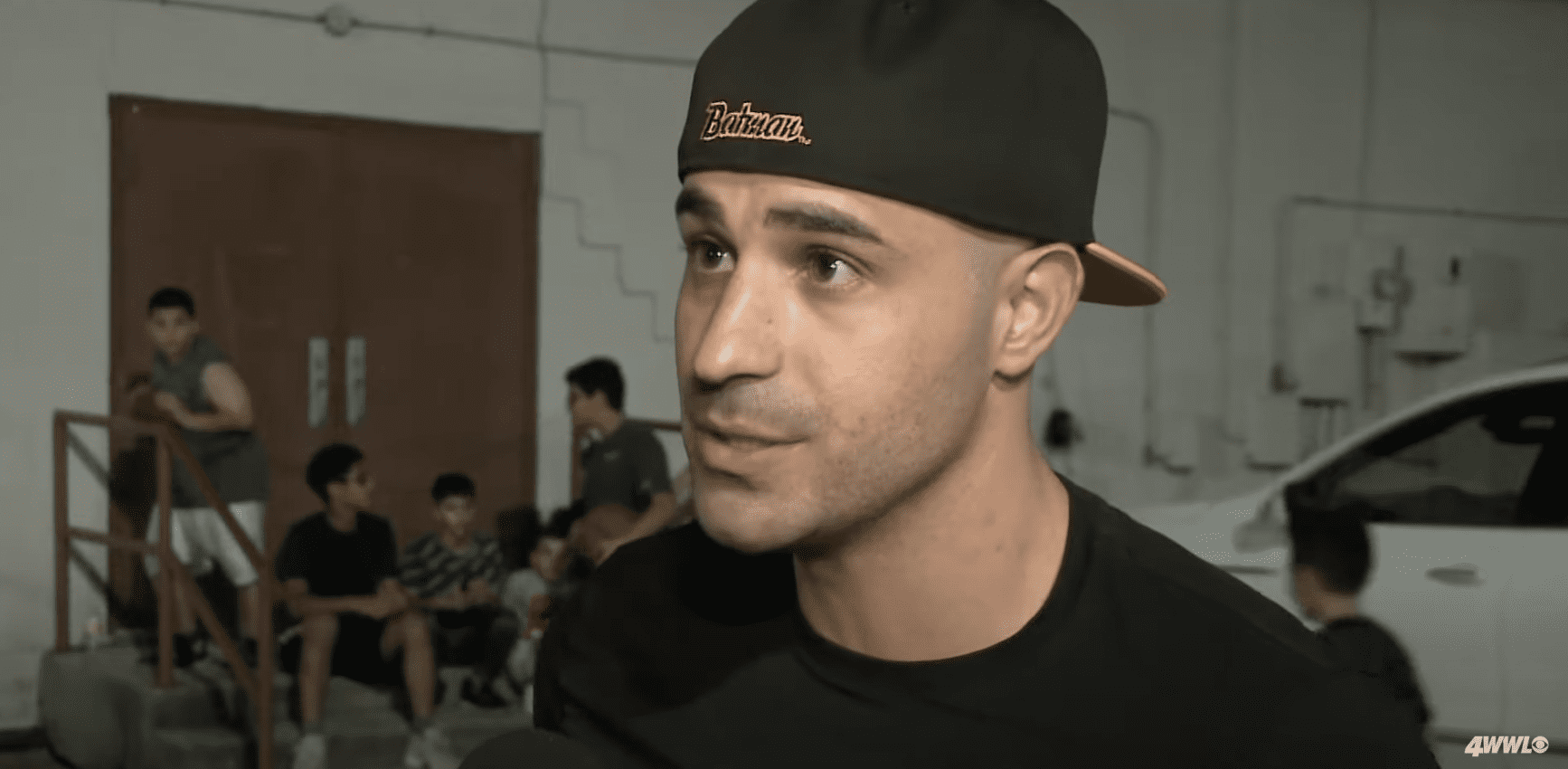 Ibrahim Ayyad. | Source: YouTube.com/WWLTV
Supporting the Family
Per Abdelrahim, large crowds gathered on Fridays to offer prayers in congregation, and children spent their weekends playing sports, such as basketball, near the mosque. He has also created a crowdfunding page to support the grief-stricken family, where he wrote:
"I am fundraising money to support members in our community who have lost their children and home due to a recent tragic fire. Let's put our hands together to support them and help in any way possible."
As of September 19, over $100,900 have been raised on the GoFundMe page, surpassing the $100,000 goal. More donations continue to pour in.
A Distraught Father
The victims' heartbroken father, who chose not to appear on camera, said that he was devastated by the loss of his beloved children and yearned to turn back time. He expressed:
"I wish I could get him back. I lost the most amazing people in my life. I lost three angels. I just want my kids back. That's all I want."
Many people gathered to mourn the Gretna children and pray for their eternal peace. A family friend, Ibrahim Ayyad, said, "All we can do is pray for their patience and strength to get through this."
Comments from Users
Per the local fire department and police officers, the cause of the fire remains unknown and is under investigation. The tragic story touched the hearts of several netizens, who shared messages of support and condolences:
"Deepest sympathy to this family. I can't imagine a deeper sorrow than losing your beautiful children. May God give you the strength to fight the despair knowing that they are now angels in heaven watching over you and God only takes the best."

— (@regine.gerage.3) September 17, 2022
"Heartbreaking praying for parents and their family (sic)."

— (@mary.r.isbell) September 17, 2022
"Heartbreaking, God be with you (sic)!!!"

—(@beverly.walden.792) September 17, 2022
Another Tragedy
In another heart-shattering story, a horrific fire broke out in a residential three-story building on 130th Street near 23rd Avenue, College Point, Queens, New York. The unfortunate incident happened around 7:40 a.m. on Saturday, September 17, 2022.
According to the police, two adults, aged 35 and 18, were injured and taken to the hospital, where their conditions were deemed serious but non-life-threatening. Sadly, an eight-year-old girl was pronounced dead on the scene.
Our thoughts and prayers go out to the three Gretna children's family and that of the young Queens girl who lost their lives as a result of the heartbreaking tragedies. May God grant them eternal peace and give their families the strength to bear their loss.
Anomama