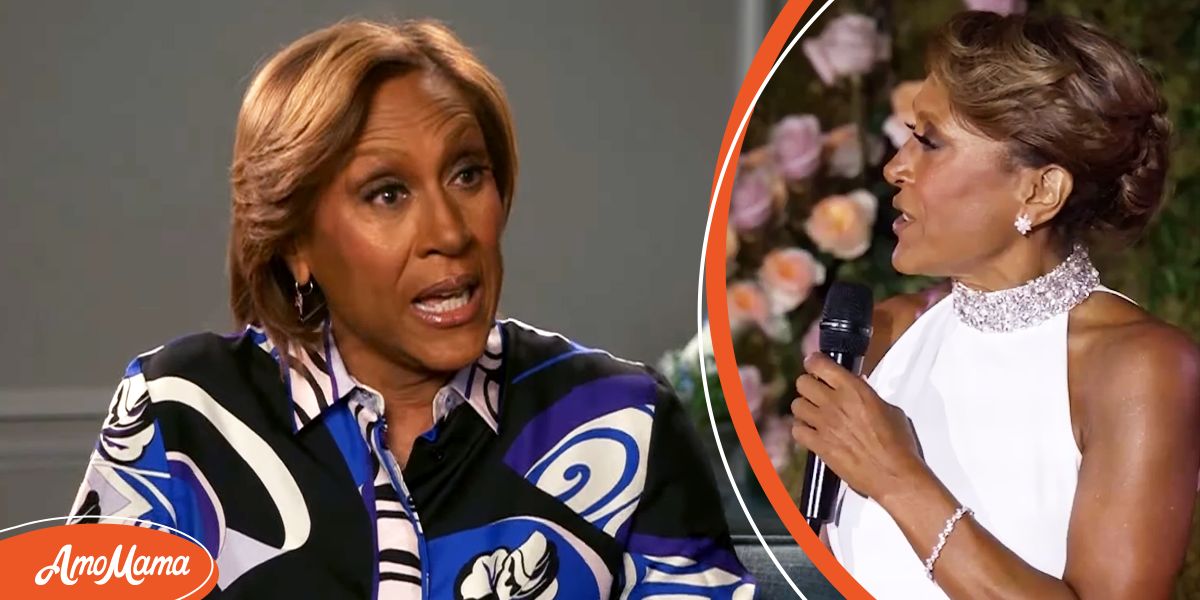 One of Robin Roberts' "Good Morning America" co-hosts revealed that the wedding between her and her wife, Amber Laign, nearly didn't happen.
According to the co-star, there were "moments that could have kept this from happening."
When news of "Good Morning America" anchor Robin Roberts, 62, finally tying the knot with her longtime partner Amber Laign, broke, many people celebrated their beautiful union. After an 18-year-long relationship, the happy couple is enjoying marital bliss.
However, their relationship has faced its fair share of challenges over the years. In fact, some words shared by a colleague of Roberts indicated that the couple nearly did not make it down the aisle.
Amongst the flurry of comments made by loved ones on the many posts shared by guests who attended the wedding, Sam Champion, the "Good Morning America" weatherman, shared a touching message. Within his heartfelt message, Champion revealed:
"…Memories of moments that could have kept this from happening…. So many feelings in this second. I love you both."
In addition to Champion alluding to the fact that Roberts and Laign's wedding nearly never happened, Roberts herself mentioned in the past that both she and Laign initially tried to cancel plans to meet each other. According to Roberts:
"15 years ago I met you for drinks on a blind date that both you and I tried to cancel…twice."
Robin Roberts and Amber Laign Faced Some Challenges during Their 18-Year-Long Relationship
Ever since their fateful first date years ago, Roberts and Laign have remained at each other's sides. The couple has weathered several storms together, including both enduring life-threatening health scares.
When Roberts was diagnosed with cancer and had to undergo a life-saving medical procedure to cure her myelodysplastic syndrome, Laign adopted the role of caregiver. In a past Facebook post that Roberts shared after her successful surgery, she credited Laign and publicly acknowledged her as her longtime girlfriend.
The lovebirds were also a source of solace for each other when they each lost a parent. Furthermore, several years into their relationship, when Laign was diagnosed with breast cancer, Roberts cared for her, and her support never wavered.
Even though the couple is not living together, only spending most of their time together on the weekends, they are still going strong. In fact, in her memoir released in 2014, Roberts disclosed:
"Amber and I have been a loving couple for almost ten years now, but we choose not to live together. Maybe that's why we've lasted almost a decade!"
Additionally, when the world was under lockdown, which spearheaded Roberts and Laign to spend even more time than they usually did together, the American broadcaster said it only made them more solid. Roberts also spoke about how the extended period of time spent in close quarters taught her the value of patience.
Despite going through ups and downs during their relationship, Roberts and Laign persevered.
After tying the knot in a beautiful wedding ceremony recently, the married couple are now enjoying marital bliss and looking forward to spending a lifetime together.
Anomama