Helen Hunt's recent social media upload received mixed reactions from fans discussing her appearance.
Hunt is 60 years old and is a divorcee.
She has a daughter with a former boyfriend whom she does not get along all the time.
Helen Hunt felt nostalgic by posting a book based on a film she once starred in. However, some fans merely concentrated on her appearance, leaving mixed reactions.
The veteran award-winning actress posted a selfie holding a book called "Twister" on her Instagram page with more than 500k followers on September 16, 2023.

A fan comments on Helen Hunt's post | Source: Instagram/helenhunt
A fan comments on Helen Hunt's post | Source: Instagram/helenhunt

A fan comments on Helen Hunt's post | Source: Instagram/helenhunt
"Thrifting. #twister #VHS," Hunt captioned her social upload. She had no makeup on and wore her blonde hair down. The star donned a denim jacket with a white top underneath.
Hunt's followers commented on her post, and some complimented her on her barefaced photo. One social media user wrote, "Helen, you look very cool."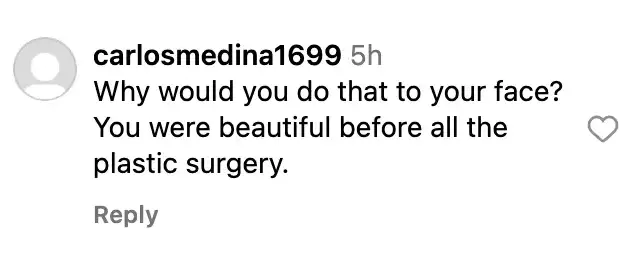 A fan comments on Helen Hunt's post | Source: Instagram/helenhunt

A fan comments on Helen Hunt's post | Source: Instagram/helenhunt

A fan comments on Helen Hunt's post | Source: Instagram/helenhunt

A fan comments on Helen Hunt's post | Source: Instagram/helenhunt
"You are so cute. Then and now," penned another follower alongside a tornado emoji in reference to the 1996 movie she appeared in "Twister." Someone else stated, "Still a beauty, Helen," alongside a heart emoji.
Although some people had something positive to say about Hunt's appearance, others criticized her for her looks and accused her of having work done on her face.
"Why would you do that to your face? You were beautiful before all the plastic surgery," said one person. Another claimed, "Wow, too much plastic surgery."
One Instagram user penned on the platform, "She looks different to me! Am I just imagining this?" While another curiously asked, "What happened to her face."
Hunt Is a Divorcee & a Mother of One
Hunt is 60 years old and has been married once. She was previously married to fellow actor Hank Azaria, known for voicing several characters in the animated show, "The Simpsons." The former couple's marriage was short-lived after tying the knot in July 1999 and divorcing in December 2000.
Hunt found happiness again when she met producer and writer Matthew Carnahan, with whom she welcomed her daughter Makena, 19, in May 2004.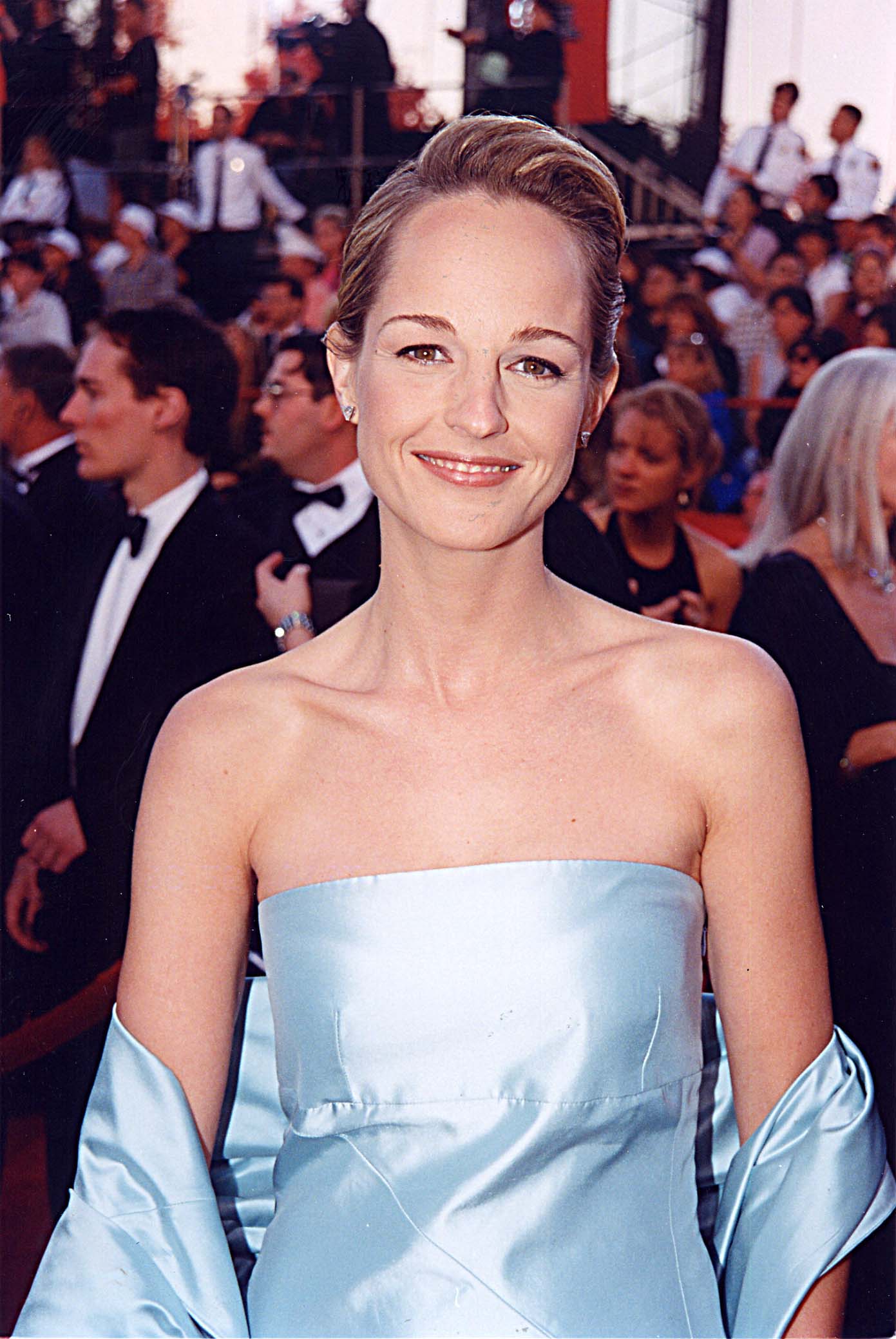 Actress Helen Hunt attends the 1998 Academy Awards on September 10, 1998 in Los Angeles | Source: Getty Images
The director had her only child at the peak of her acting career after winning an Oscar Award for Best Actress in the 1997 romantic comedy, "As Good as It Gets," alongside Jack Nicholson and Cuba Gooding Jr.
She spoke candidly about parenthood in a September 2008 interview, saying nothing compares to being a mother to her then four-year-old daughter Makena. She stepped away from the limelight to "get a life" and further expressed:
"I fell in love. I had a daughter."
Hunt and Carnahan dated from 2001 to 2017. Although their relationship ended after several years, they still co-parent their now-teenage daughter, Makena.
An insider revealed in December 2020 that raising her child with her former partner remains a "top priority" for Hunt, even though they do not always get along.
However, the source disclosed that the exes have since moved on as Carnahan was dating someone, and Hunt was also in a low-key relationship with professional photographer Steven Tepper.
Still, another insider revealed Hunt was madly in love with Tepper and hoped that things would work out between them. Hence, she remained mum about their newly found romance.
Another source described the former attorney as a "super private" and "regular guy," adding Hunt was not ready to disclose details of their relationship. "She doesn't want to overwhelm him with the celebrity spotlight," the insider explained.
The source also divulged that Hunt's daughter was accepting of her new boyfriend, Tepper, adding she loved how "happy" he made her. Tepper even spent Thanksgiving with his famous girlfriend and her family during that period.
An insider even shared that they all looked forward to celebrating the holidays together. At that point, Hunt had been dating Tepper for "over a year," and her daughter Makena had reportedly gotten to know him better.
The source explained that even though the four-time Emmy Award winner had decided to keep her relationship with Tepper under the radar, they were "going strong" then.
In addition, Makena seemed to be smitten with her mother's significant other, "Makena likes him, and that goes a long way in her book. [Helen] deserves happiness and Steven makes her happy," revealed the insider.
Anomama