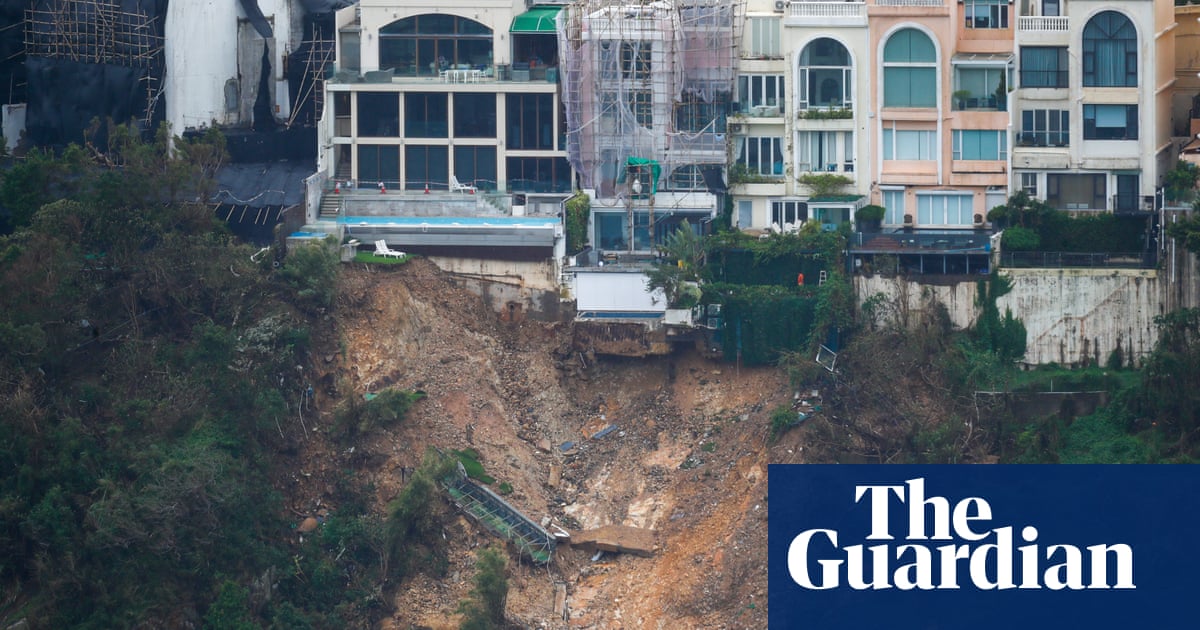 Luxury cliffside homes in Hong Kong are on the brink of collapse after record breaking rains which killed at least two people, injured more than 100, and caused landslides across the city.
Hong Kong police have cordoned at least three properties in Redhill Peninsula, a coastal housing estate on the southern side of Hong Kong island, and evacuated one which was in "imminent danger". Photographs of the multimillion dollar residences show large sections of the cliff has fallen away beneath swimming pools and gardens.
Government authorities told media there was evidence of illegal or unauthorised building works at two of the affected properties, including an illegally built swimming pool and a basement for which part of a retaining wall was allegedly demolished. Government departments were still investigating if the allegedly illegal structures were linked to the landslide, the South China Morning Post reported.
Hong Kong's secretary for development, Bernadette Linn, told reporters on Sunday the "primary focus at the present moment is to stabilise the slope to ensure public safety".
"Once that is done, we will proceed with the necessary enforcement against the relevant breaches," Linn said.
She said government departments had assessed the slope with the landslide and will conduct emergency stabilisation work before evacuated residents are allowed to return.
Typhoon Haikui was responsible for the heaviest rains since record-keeping began in Hong Kong 140 years ago, causing major flooding and landslides last week, with more than 158mm falling in just one hour.
Roads and underground train stations were flooded, and some coastal villages cut off. Landslide warnings remained in place over the weekend and into Monday, with people warned to avoid at risk areas and roads.
Read More: World News | Entertainment News | Celeb News
Guardian