Bella Hadid, 2022. | Source: Getty Images
Supermodel Bella Hadid's striking bald look in a recent Marc Jacobs campaign photoshoot has left fans concerned for her health, sparking a flurry of opinions. While some applaud her bold fashion statement, others question the change and wonder about her health. Amidst the buzz, Bella's triumphant return after a health-focused hiatus sheds light on her journey battling Lyme disease.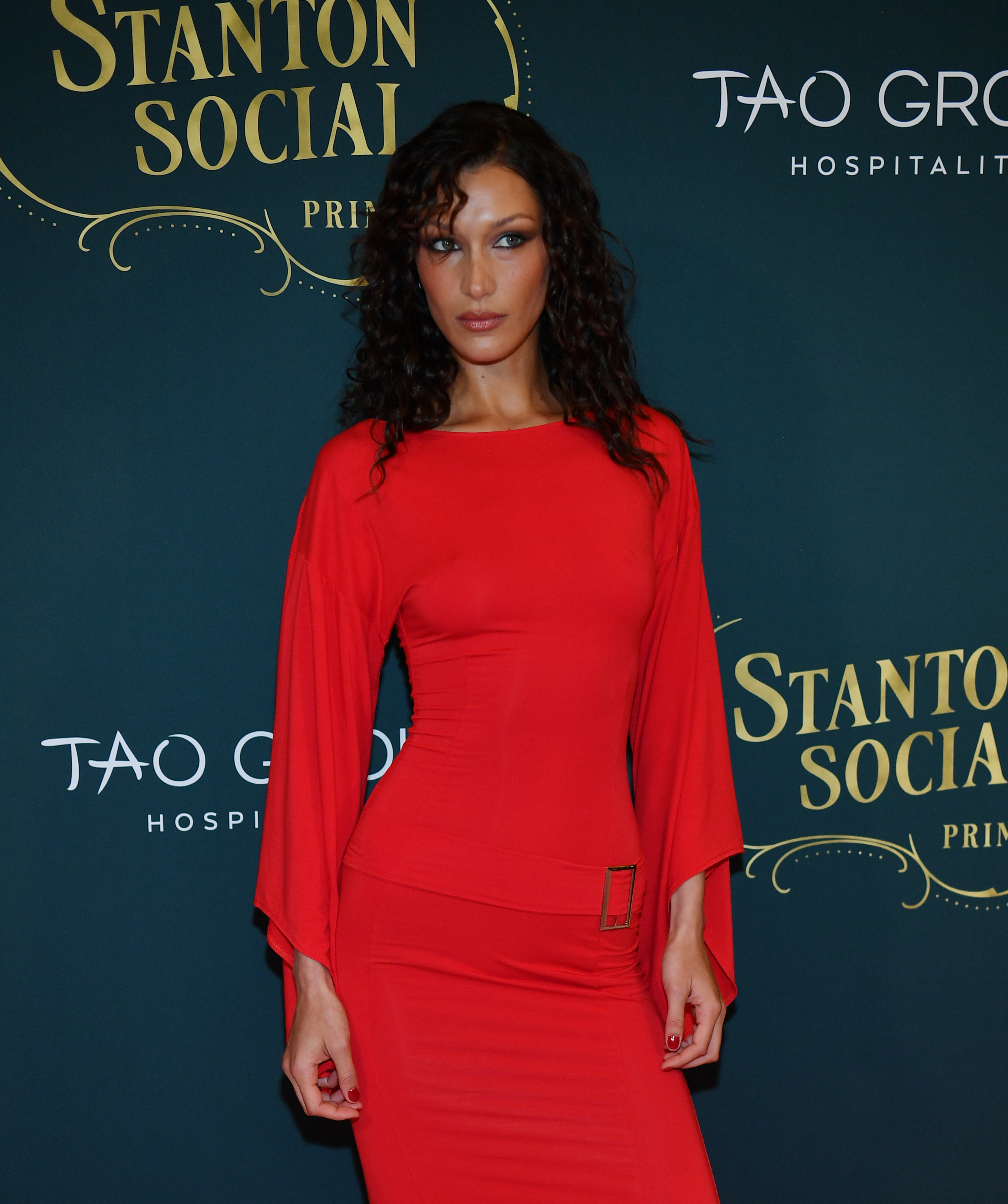 Bella Hadid on March 18, 2023 in Las Vegas, Nevada. | Source: Getty Images
Bella Hadid, the renowned supermodel celebrated for her stunning looks and impressive modeling career, has recently made waves in the fashion world by unveiling a dramatic transformation.
In a bold move that raised both eyebrows and concerns, the 26-year-old beauty showcased her newly bald head in a striking photoshoot for Marc Jacobs' Heaven campaign, unveiling the fall 2023 collection.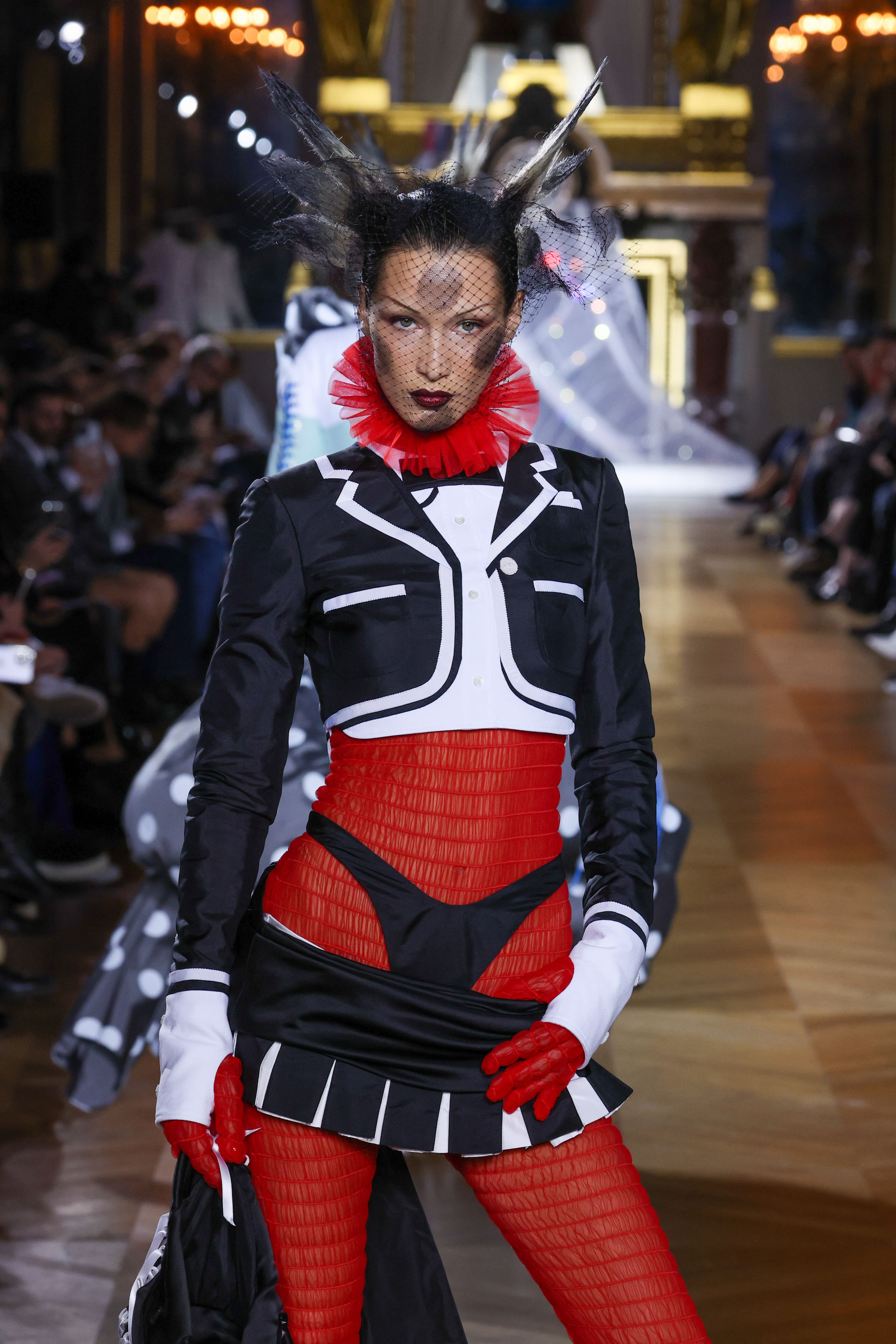 Bella Hadid on October 03, 2022 in Paris, France. | Source: Getty Images
The photographs, impeccably captured by the talented Carlijn Jacobs and artfully styled by Danielle Emerson, depicted Hadid in a futuristic and almost ethereal light. The focal point of the entire campaign, her bald head, stood as a stark departure from her signature chest-length tresses, leaving fans both astonished and perplexed.
The daring metamorphosis, however, wasn't the only aspect that grabbed attention. Hadid seemed to have transcended into a realm of science fiction, embodying an artificial intelligence robot in one shot.
Clad in a sleek silver chrome suit featuring a cropped breastplate, matching high-waisted bottoms, and knee-and-arm cuffs, she merged fashion and technology in a way that was both bold and visionary.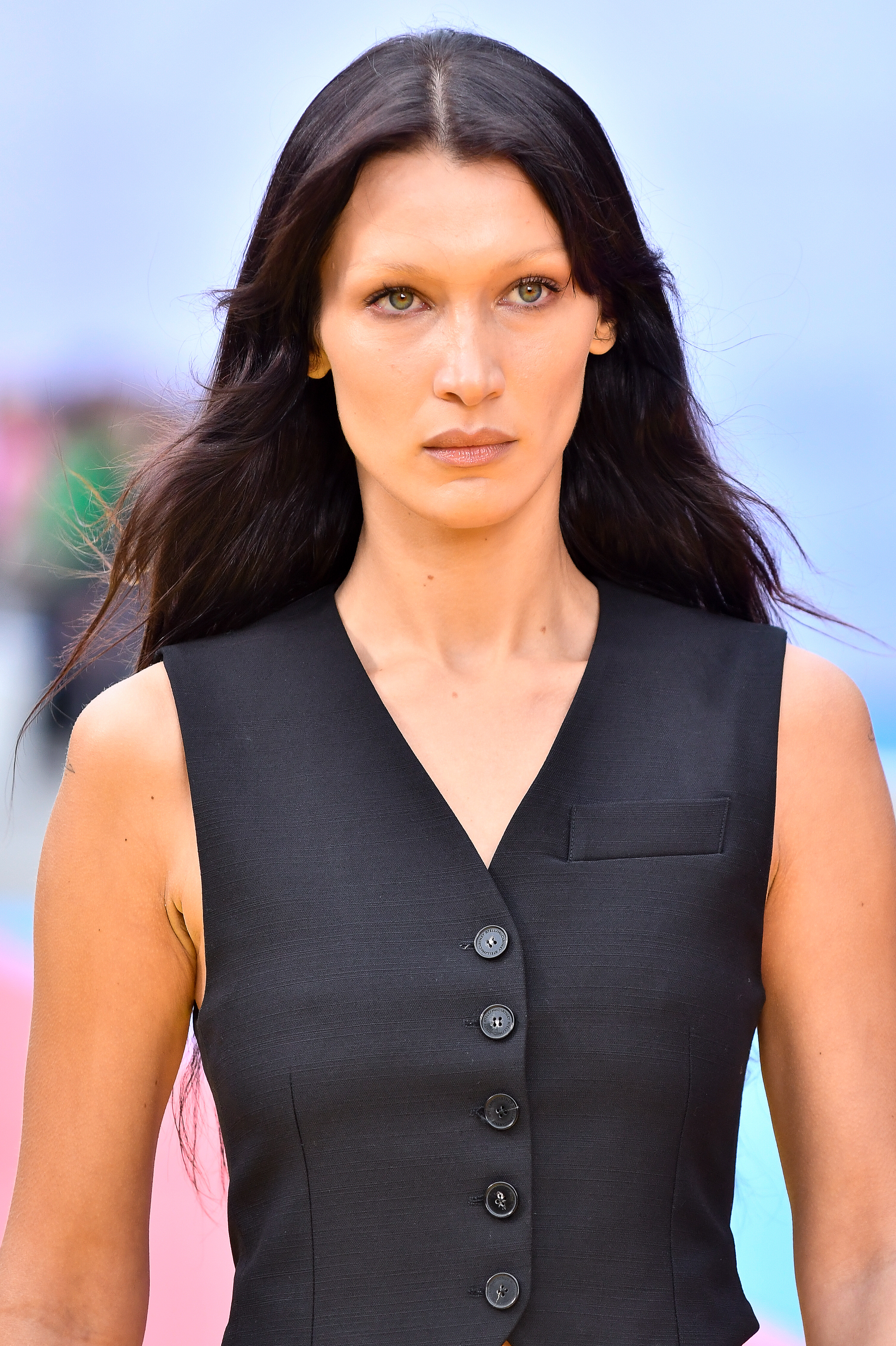 Bella Hadid on October 3, 2022 in Paris, France. | Source: Getty Images
In another awe-inspiring image, Hadid posed nude, adorned only with a sculptural silver ear cuff. What added an eerie touch to the picture were the silver tentacles seemingly growing from her spine, evoking images from the sci-fi thriller "Aliens." The pictures showcased Hadid's versatility as a model and her willingness to push the boundaries of fashion.

A fan shares their candid opinion about Bella Hadid's new look. | Source: twitter.com/PopBase

One follower wonders who Bella Hadid is. | Source: twitter.com/PopBase

Speculation arises with a comment asking if Bella Hadid is sick. | Source: twitter.com/PopBase
This groundbreaking transformation, however, has ignited a whirlwind of opinions among Hadid's ardent followers. While some admirers praised her audacity and found her new look stunning, others were less enthused. Some said that going bald didn't suit her, with comments ranging from "not cute at all" to "she looks wild."

A fan describes Bella Hadid as stunning. | Source: twitter.com/PopBase

A follower enthusiastically remarks that Bella Hadid looks amazing. | Source: twitter.com/PopBase

Fans express their love for Bella Hadid's unique fashion sense. | Source: twitter.com/PopBase
This isn't the first time Hadid has made headlines for her beauty. According to a study conducted by cosmetic surgeon Julian De Silva, she holds the title of "the most beautiful woman in the world," as per the Golden Ratio theory.
This ancient concept, once used by renowned artists during the Renaissance, calculates the ideal proportions of facial features. Hadid scored an impressive 94.35% for facial symmetry, placing her at the pinnacle of physical perfection.
Bella Hadid's Health Struggles
But Hadid's journey hasn't just been about fashion; it's been about reclaiming her health. Her triumphant return to the modeling scene marked the end of a five-month hiatus she took to focus on her well-being. In August 2023, Hadid shared her battle with Lyme disease, a chronic condition she has grappled with for almost 15 years.
In the midst of mixed opinions about her new style, one question seemed to echo through social media platforms: "Is she sick?" Hadid's candid posts about her health struggles and ongoing treatment have resonated deeply with her followers. Many admire her resilience and determination in the face of adversity.
As fans eagerly await Hadid's return to the runway, her recent photoshoot has sparked conversations not only about beauty and fashion but also about the importance of prioritizing one's health. While Hadid's appearance may have changed dramatically, her unwavering spirit and strength remain a source of inspiration for many who may be confronting their own challenges.
In the world of fashion, Hadid continues to be a trailblazer, pushing boundaries and defying conventions. Her recent bold move serves as a reminder that beauty, in all its forms, is a reflection of individuality and fearlessness.
Whether she's sporting chest-length tresses or a bald head, Hadid's unique journey is a show of authenticity and resilience in the ever-evolving world of fashion.
Anomama