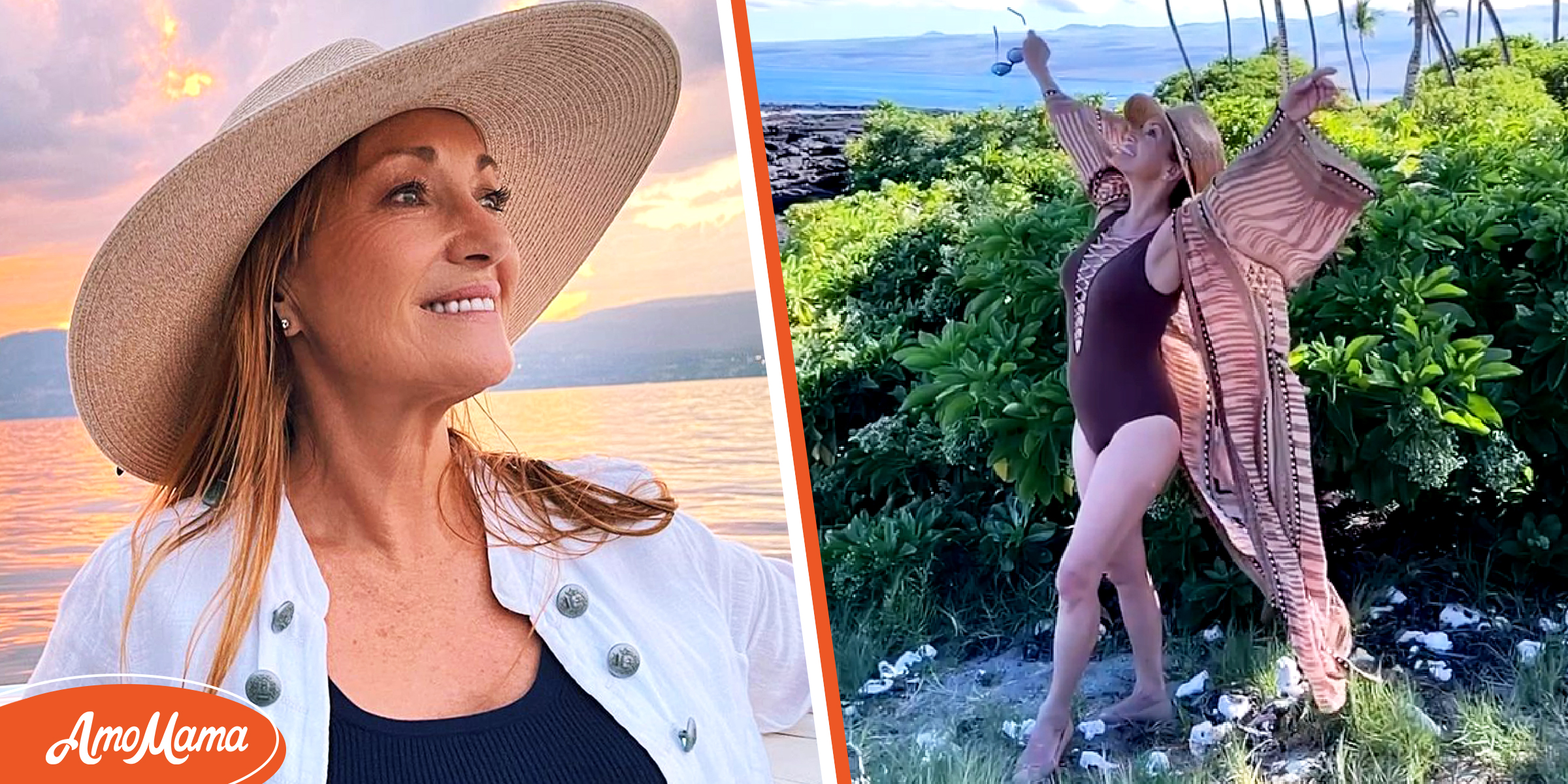 Jane Seymour channeled summer vibes in a swimsuit with the sea far behind her. The actress gushed about the upcoming summer and encouraged her followers to comment.
Jane Seymour displayed her toned legs in a sunny video. She is seen wearing a chocolate one-piece swimsuit with criss-cross lacing on the chest. Accompanying the outfit is a wicker hat and a long, free-flowing, printed cardigan.
In her post, Jane writes about basking in the glory of sun-kissed days, welcoming the warm embrace of summer with open arms. She questions her fans about what excites them most about the approaching summer.
Jane Seymour got showered with compliments under the photo. One commenter noted her fabulous look while another added that she shines under the sun, appearing truly beautiful.
The third follower penned, "Once a goddess, always a goddess," appending a smiling emoji to the comment. Another admirer conceded that Seymour's joy has a contagious effect, even from afar.
The "Dr. Quinn, Medicine Woman" actress, even at 72 and after having four children, often shares her swimsuit photos. Just two weeks earlier, she posed in a stunning white one-piece during a break at the Fairmont Orchid Resort, Big Island, standing in the ocean.
Regular workouts keep Jane Seymour fit and healthy. Her fitness routine includes the Gyrotronic method. One video displays her working on her abs, hips, and spine rotation, with weights in her arms.
During the COVID-19 lockdown, Jane Seymour encouraged her followers by sharing videos of easy workouts that can be done at home without special equipment.
Despite her commitment to the sport, Jane Seymour gracefully accepts aging. She denies having any plastic surgery or fillers, partly because she believes a moving face is necessary for acting.
Jane Seymour isn't interested in pretending to be a different age. Her goal is to be the healthiest version of herself.
Anomama