Jennifer Lopez turned up the heat while flaunting her age-defying figure in her latest update. To maintain her timeless physique, the actress revealed that she kept an intricate workout routine.
Jennifer Lopez, 53, garnered attention with a stunning swimwear shot on social media. The scintillating photo was part of a promotional campaign for her latest project, Delola, ready-to-drink bottled cocktails inspired by the Italian island of Capri.
In the sizzling snapshots, the "I'm Real" hitmaker basked in the sun, adorned in a mustard yellow swimsuit highlighted by daring cutouts. She completed her look with a colorful silk headscarf, gold hoop earrings, and gold-rimmed sunglasses.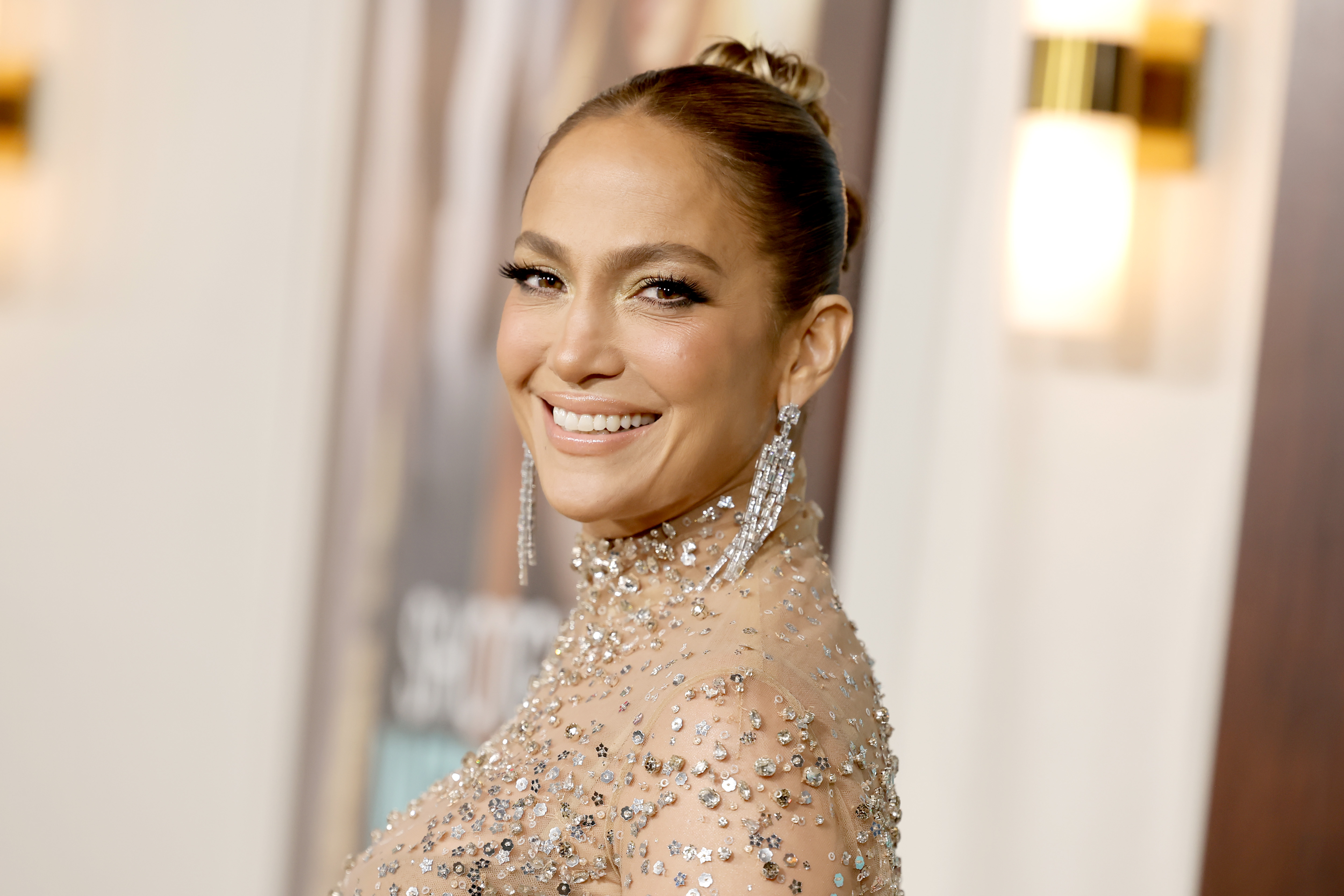 Jennifer Lopez attends the Los Angeles premiere of Prime Video's "Shotgun Wedding" at TCL Chinese Theatre on January 18, 2023 in Hollywood, California | Source: Getty Images
She held the sunglasses in one photo in her hand, but in another, she donned them as she reclined on a teal-blue beach lounger.
The star maintained her signature bronzed glow with subtle makeup, complemented by a peachy pink lip color.
"Summer is finally here ☀️ @Delola is the official drink of the summer … so sit back, open a bottle, pour over ice & enjoy!" she captioned the images.
One of her followers gushed, "How she aging BACKWARDS 😩🔥🔥," while another one said, "The unstoppable and most beautiful 😍."
"The Mother" star has never been shy about showcasing her fit physique. After her 51st birthday celebration in 2021, the star turned heads and donned a vibrant lemon-colored bikini on a yacht.
In 2022, she welcomed the summer early by wearing a tiny black string bikini by the poolside, complete with a butterfly print silk robe, oversized sunglasses, and stylish high-heeled mules.
How Does J.Lo Stay in Shape?
Her meticulous diet and fitness regimen played a significant role in preserving her youthful glow. Despite her hectic schedule, she made it a priority to exercise every morning.
Whether she's breaking a sweat with cardio dance routines, circuit training, core exercises, or lunges, she sticks to her routine religiously.
Whenever she bounced between the East and the West Coast, Lopez worked with two different trainers, David Kirsch in New York and Tracy Anderson in Los Angeles. "They have two totally different approaches. I like switching it up with my body," she revealed.
The superstar's healthy eating habits align with her dedication to fitness. She understood the value of a balanced diet and avoided caffeine and alcohol.
"I still enjoy some of the foods I love, but in moderation. I don't deprive myself," Ben Affleck's wife previously shared.
Anomama