The marriage between Sugar Ray Leonard and his ex-wife Juanita Wilkinson lasted for a decade. The two were riven by conflicts, which included his alleged drug use and domestic abuse.
Sugar Ray Leonard is considered one of the greatest boxers of all time. He competed in five weight divisions from 1977 to 1997, winning world titles in all of them. In the 1980s, he was named "Boxer of the Decade."
In many people's eyes, Leonard was a hero. One person, however, was depressed over his supposed shortcomings. That person was Juanita Wilkinson, his high school sweetheart, with whom he later married in 1980.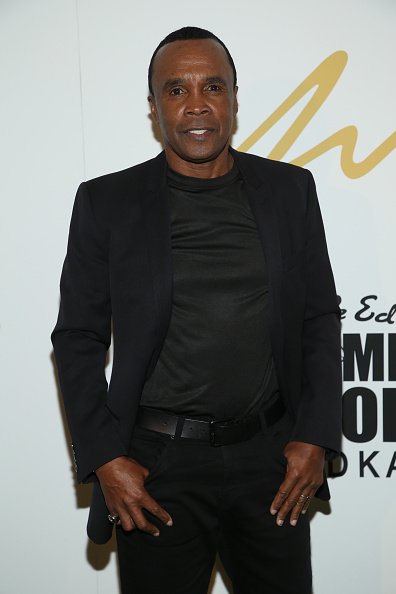 Sugar Ray Leonard at East Angel Gallery on February 20, 2020 in Los Angeles, California. | Photo: Getty Images
The two teenagers, Leonard and Wilkinson, from a lower-middle-class suburb of Prince Georges County, fell madly in love when they met. At 16, Wilkinson became pregnant with an unwanted child.
Several years later, after Leonard had become a famous and wealthy boxer and Wilkinson had left school to support her son, Leonard proposed to her on the eve of his first championship fight.
After their big church wedding in 1980, one newspaper columnist wrote that it was the sort of fantasy that little girls fall asleep with. However, Wilkinson later experienced a great awakening.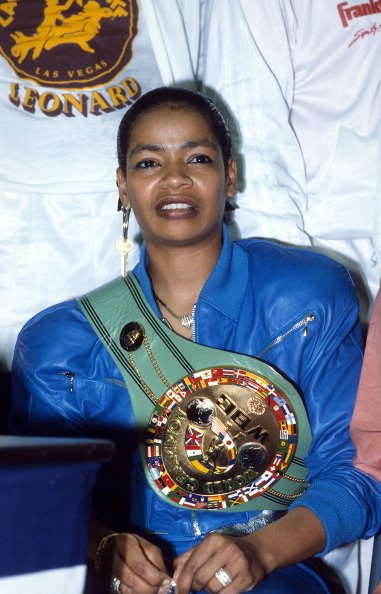 Juanita Wilkinson at Caesars Palace, Las Vegas, Nevada, in 1987. | Photo: Getty Images
"We got married more so for his image and career than for anything else," she explained. "It looked good. The headlines could say, 'Sugar Ray Leonard marries his childhood sweetheart.' It makes him look like a nice, clean guy."
Wilkinson added that most people would say Leonard made the right choice by marrying her. His image benefited from it, and it worked, she remarked. However, according to her, their marriage didn't.
Nowadays, Leonard continued to excel not only as a boxer but later as a broadcaster, pitchman, and entrepreneur as well.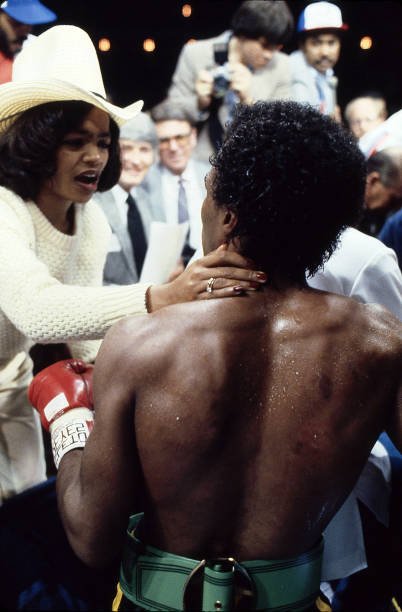 Juanita Wilkinson and Sugar Ray Leonard at Superdome on November 25, 1980. | Photo: Getty Images
Their marriage ended in divorce in 1990. As part of the divorce process, Wilkinson testified Leonard physically abused her while impaired by alcohol. Occasionally, he used cocaine, she added.
However, in the days following her testimony, she and Leonard stepped out of a Montgomery County courtroom with their arms around one another. The former couple also decided to kiss.
A divorce settlement out of court reportedly involved the division of multimillion-dollar estates. Their goal with the settlement was to avoid negative media coverage and protect their sons Ray Charles Jr. and Jerrel.
THEY STILL LOVE ONE OTHER
Leonard noted that neither he nor Wilkinson were happy at the time, adding that the last three years after their separation had been unbearable and painful. Despite this, the boxer admitted that they both still loved each other.
Meanwhile, in an interview, Wilkinson also mentioned that she loved Leonard as much as she did before they called it quits. According to her, people didn't realize that her relationship with Leonard didn't stop after the divorce.
Nowadays, Leonard continues to excel not only as a boxer but later as a broadcaster, pitchman, and entrepreneur as well. According to reports, his net worth has soared to $120 million in recent years.
Leonard has gained experience working on other successful projects, including ESPN/NBC boxing reality show called "Contender." In 1993, he married Bernadette Robi, ex-wife of Lynn Swann of the Pittsburgh Steelers.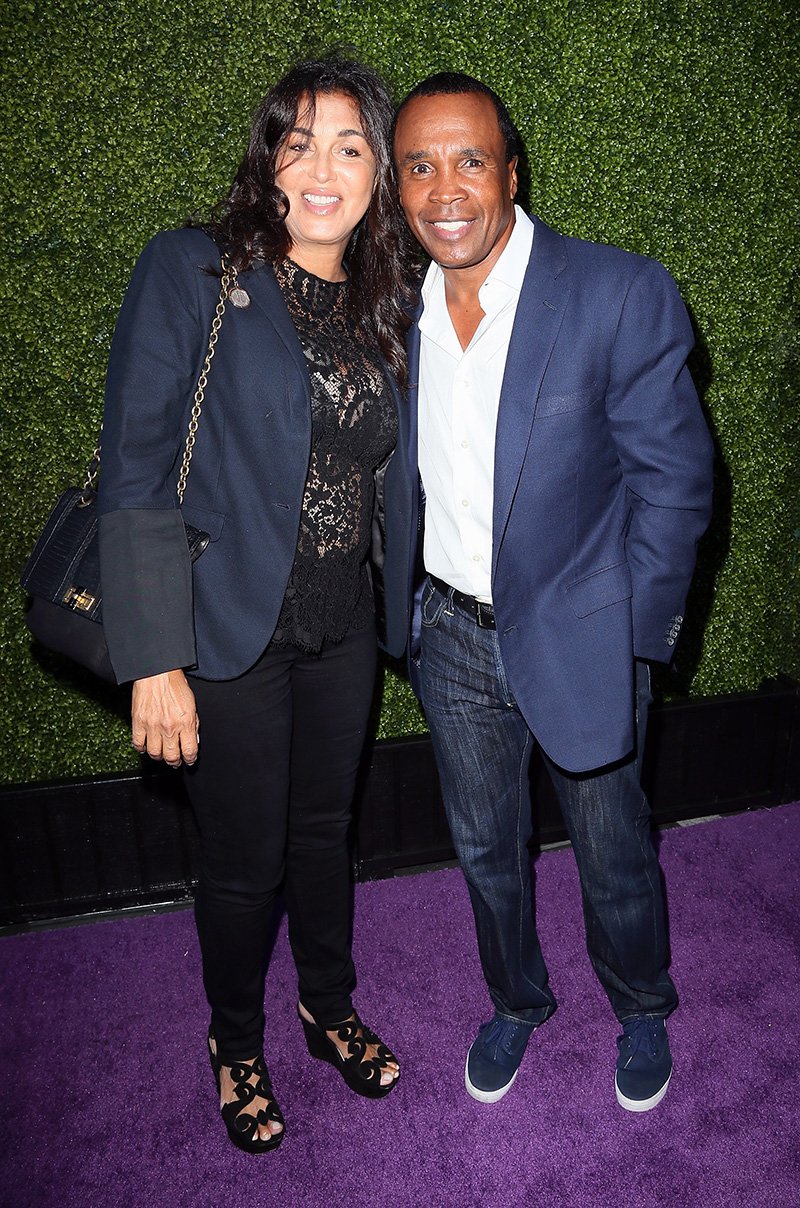 Sugar Ray Leonard and Bernadette Robi attend the HollyRod Foundation's 16th Annual DesignCare in Los Angeles, California in July 2014. | Photo: Getty Images
During the wedding ceremony of Leonard and Robi, the grounds were transformed into a garden with 10,000 roses and an assortment of other flowers that were imported from the Netherlands.
As for Wilkinson, she eventually met her Mr. Right, and he was another renowned athlete. According to the New York Times in 1993, Atlanta Braves outfielder Otis Nixon married Wilkinson in Jamaica without Leonard's knowledge.
Anomama