Kelsea Ballerini's parents' divorce taught her how to be independent at a young age. Still, she admitted that being an only child, her parents' divorce was a difficult and painful experience.
Kelsea Ballerini's parents, Ed and Carla Ballerini, divorced when their daughter was young. Even though they went their separate ways, they have a great relationship with their daughter and have supported her music career.
Kelsea's mother nurtured her talent and moved her to Nashville when she was 15 so that she could pursue her music career. Today, Kelsea is a successful singer and songwriter.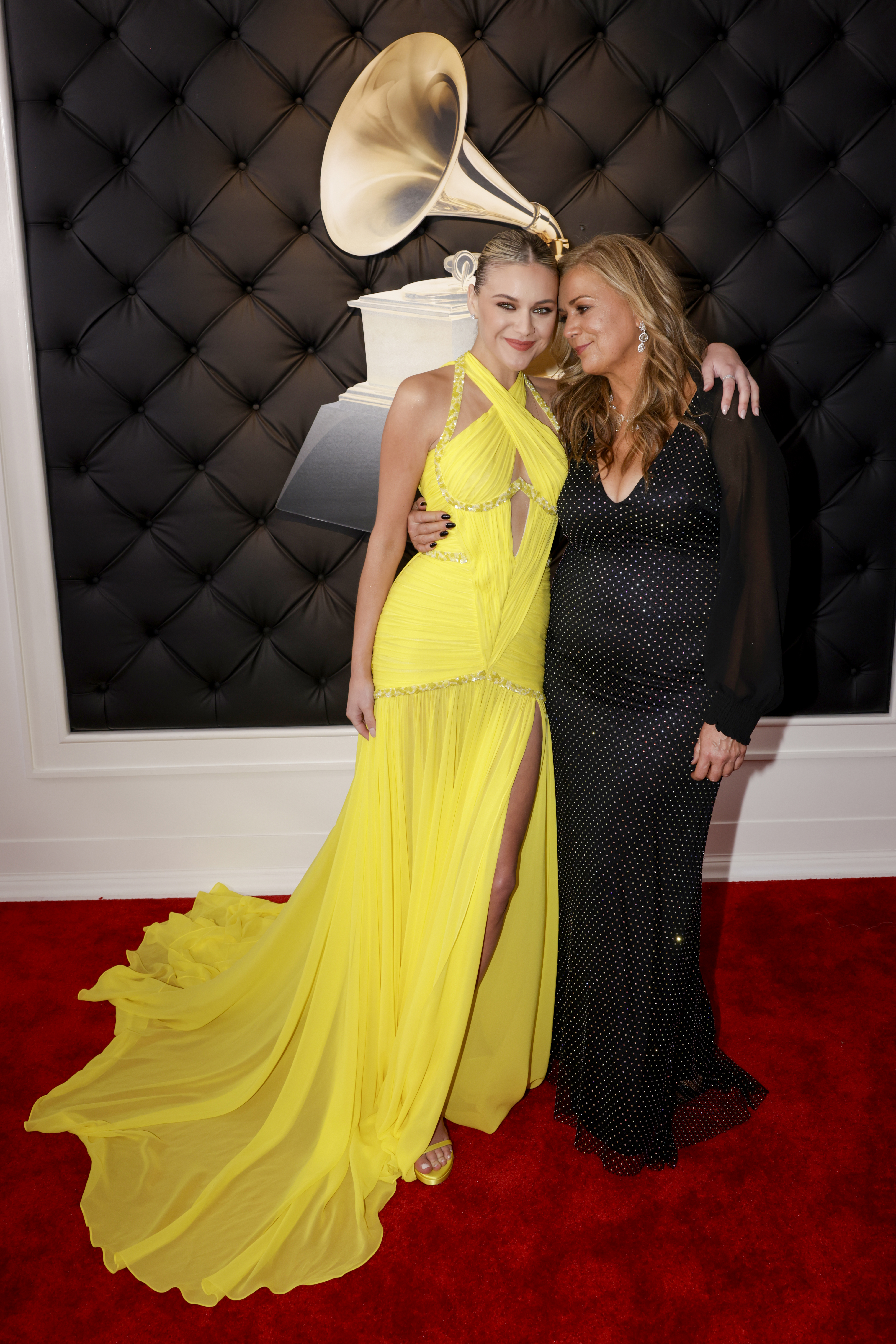 Kelsea Ballerini and mother Carla Ballerini arrive at The 65th Annual Grammy Awards on February 5, 2023. | Source: Getty Images
How Kelsea Coped with Her Parents' Divorce
Kelsea Ballerini's parents, Ed and Carla, called it quits when she was 12. During an interview, the singer opened up about her parent's divorce, revealing that she had no one to lean on as an only child.
She further elaborated that the experience toughened her and taught her to be independent from a young age. Kelsea acknowledged that this independence has been a valuable asset in her music career.
In the past, the singer-songwriter used to speak negatively about her parent's divorce until she had to go through one herself. She acknowledged her divorce made her have more grace for her parents.
Kelsea Ballerini's Parents: Facts about Them
Kelsea Ballerini's parents have established careers. Her mother, Carla, has vast experience in marketing, communications, and public relations, spanning over 20 years. In 2009, Carla joined Thomas Nelson's Bible Group as Vice President of Marketing.
The singer openly admitted that this was true, and she had indeed tried to imitate Britney Spears because she was a huge fan growing up.
Carla founded Ballerini Marketing in 1922, a company specializing in creating marketing materials and innovative advertising campaigns for businesses across the Southeast. Her outstanding work in this field has earned her numerous Addy Awards.
Before establishing Bellarini Marketing, Kelsea's mother was Senior Vice President at The Rowland Company, which is among the world's largest public relations and marketing communications agencies.
Kelsea's father, Ed, is of Italian descent and reportedly once worked as a manager in a country radio station. In 2017, Kelsea revealed an embarrassing story from her childhood, which her dad, Ed, loves sharing with people.
She recounted that her father used to share the story of her as a child, playfully doing the Britney growl around the house. The singer openly admitted that this was true, and she had indeed tried to imitate Britney Spears because she was a huge fan growing up.
In 2020, Karla shared a tweet that revealed her father, Ed, had not previously watched "The Office" but had started watching the show. She wrote," My dad has never watched the office, and tonight I am proud to say he is starting the journey."
In 2018, when Kelsea Ballerini earned her second Grammy nomination, she shared a short clip of her mom's sweet reaction as she announced the news to her. In her tweet, she explained how Carla moved her to Nashville to pursue music at the age of 15, highlighting how her support had finally paid off.
During a podcast interview in February, Carla candidly discussed her daughter's divorce and admitted that it had been a tough time for her. She acknowledged that her daughter channels her emotions and pain through her art. However, she also shared that watching her daughter go through pain while performing was also hurtful for her.
Anomama