Kyra Sedgwick with Kevin Bacon. | Source: Getty Images
Kevin Bacon and Kyra Sedgwick's relationship shines like a rare gem. Celebrating 35 years of marriage, this power couple's journey—from a chance encounter to a heartfelt engagement ring exchange, parenthood, and unwavering commitment—defies the stereotypes of Tinseltown romance.
Hollywood romances are notorious for burning out as quickly as they ignite, and it's not often that you hear of a love story that spans decades, much less 35 years.
Yet, in the ever-changing landscape of celebrity relationships, Kevin Bacon and Kyra Sedgwick stand as a shining example of enduring love and commitment.
Their journey together, filled with ups, downs, and even an unexpected twist involving an engagement ring, is a testament to the strength of their bond and the secrets that have kept their love alive.
It all began in 1987 on the set of the PBS movie "Lemon Sky." Bacon, already a rising star thanks to his role in the 1984 dance drama "Footloose," spotted Sedgwick, an actress with immense talent but one who had not yet reached household-name status. Their initial encounter was far from the stuff of fairy tales.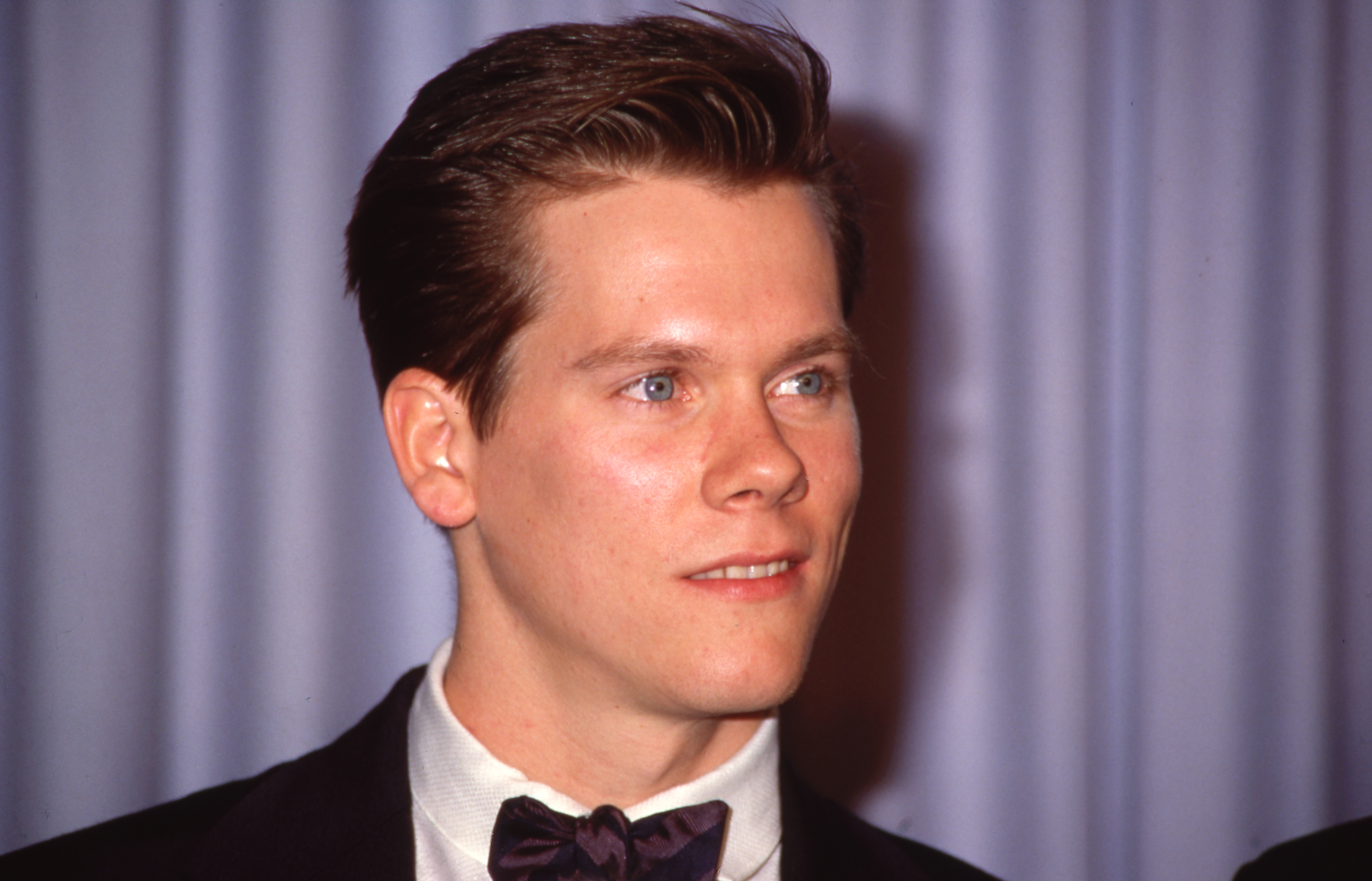 Kevin Bacon in 1984 | Source: Getty Images
While Bacon was smitten, Sedgwick was initially a tad hesitant, believing that he might be just another actor with an inflated ego. Sedgwick, unimpressed by Bacon's early fame, had reservations about the handsome actor who exuded an air of confidence. She recalled her first impression, saying:
"I remember thinking, 'Oh, he thinks he's really cool.'"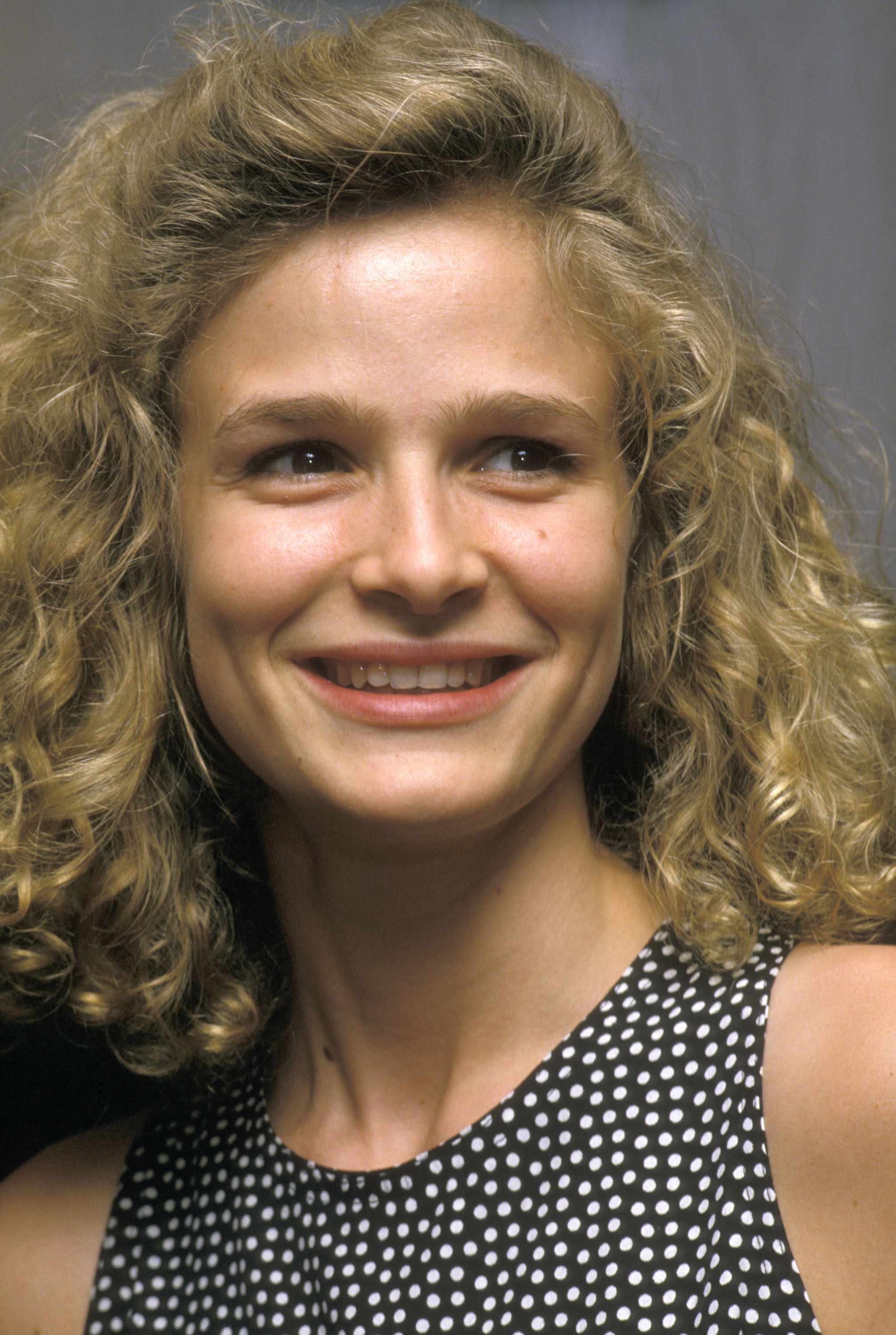 Kyra Sedgwick during the "Long Day's Journey Into Night" opening night party on June 14, 1988 in New York City | Source: Getty Images
But the universe had grander plans for them. A bit of convincing was in order, and a first date was arranged. After the dinner date that stretched into hours of laughter and conversation, Sedgwick experienced a profound realization. It wasn't love at first sight but rather a gradual understanding that she had found someone special.
Kevin Bacon and Kyra Sedgwick on April 27, 1987 in New York City | Source: Getty Images
She woke up one morning feeling an unusual sense of belonging, like she had found her home in another person. The spark had been ignited, and from that point forward, their journey together was set in motion.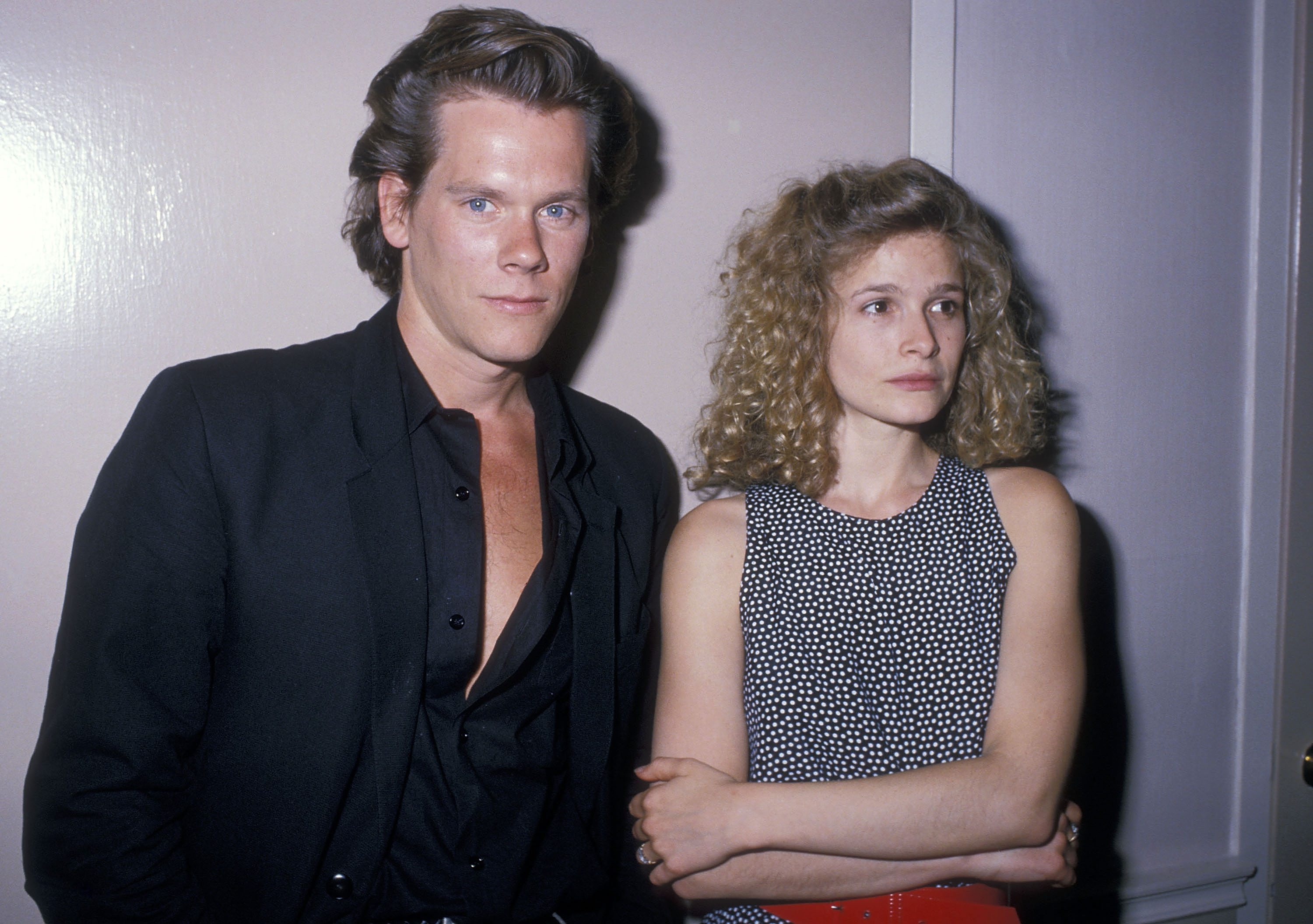 Kevin Bacon and Kyra Sedgwick on June 14, 1988 in New York City | Source: Getty Images
The Engagement Ring That Almost Went Awry
While their love story has been one of remarkable harmony, there was a surprising hiccup along the way involving an engagement ring. Bacon, who freely admitted in an interview with Kelly Clarkson that he's "really not a jewelry guy," embarked on the daunting task of selecting the perfect ring for his proposal to Sedgwick on Christmas Eve.
Kevin Bacon and Kyra Sedgwick in Beverly Hills, California, on January 22, 1988 | Source: Getty Images
Undeterred, Bacon persevered in his quest for the ideal ring. After an exhaustive search, he believed he'd found the perfect piece—a ring that, in his words, was "banging." Brimming with confidence, he presented the ring to his lady love during his heartfelt proposal. His gesture moved her to tears, and she happily accepted his proposal.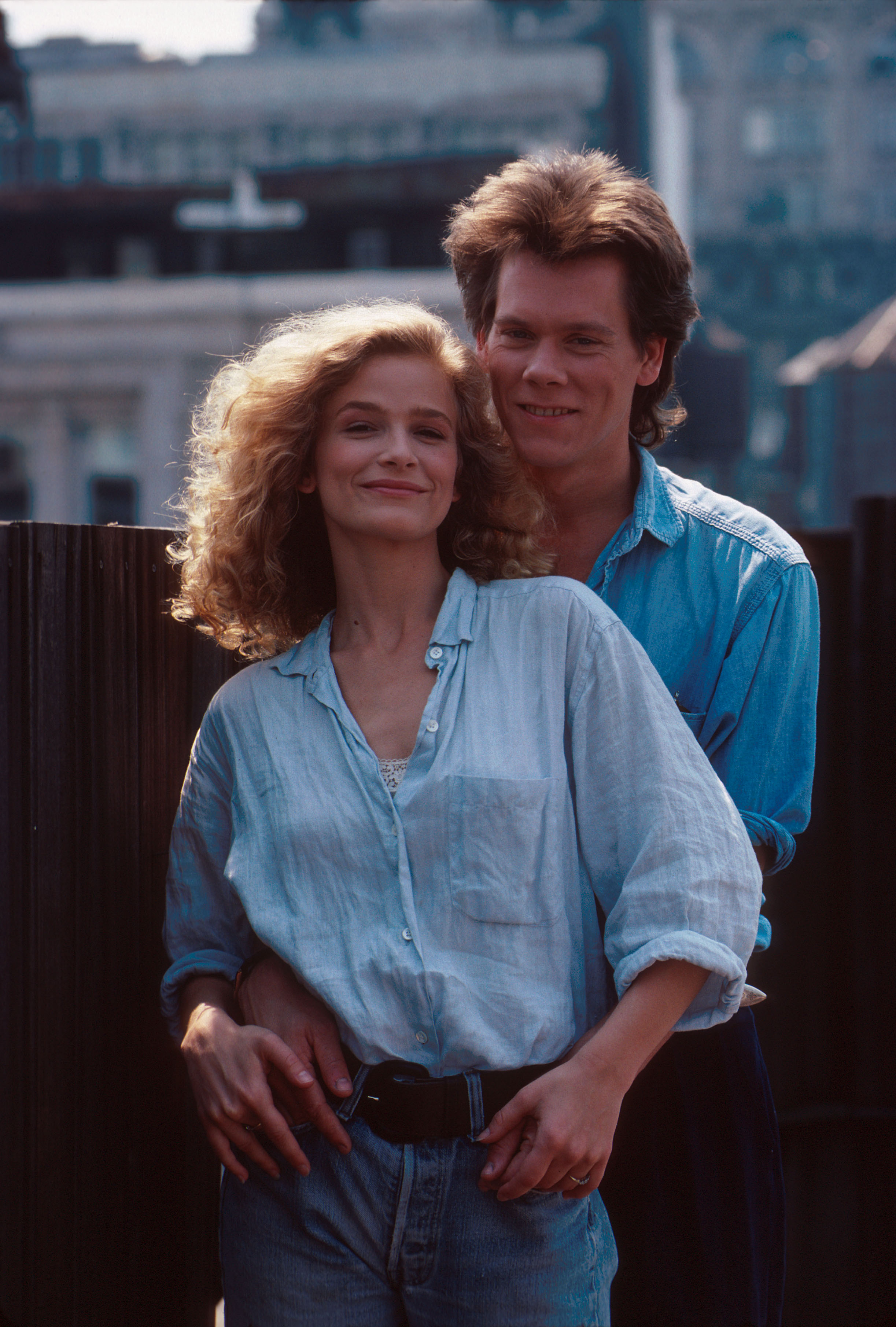 Kevin Bacon with Kyra Sedgwick in New York in August 1988. | Source: Getty Images
Yet, a mere three months later, a surprising twist unfolded. One night, as they lay in bed, Sedgwick began to cry. She couldn't find the words to explain her distress. Bacon shared:
"She wakes up in the middle of the night, she's crying, and she's crying, and you know, she's like, 'I can't even say what's going on.'"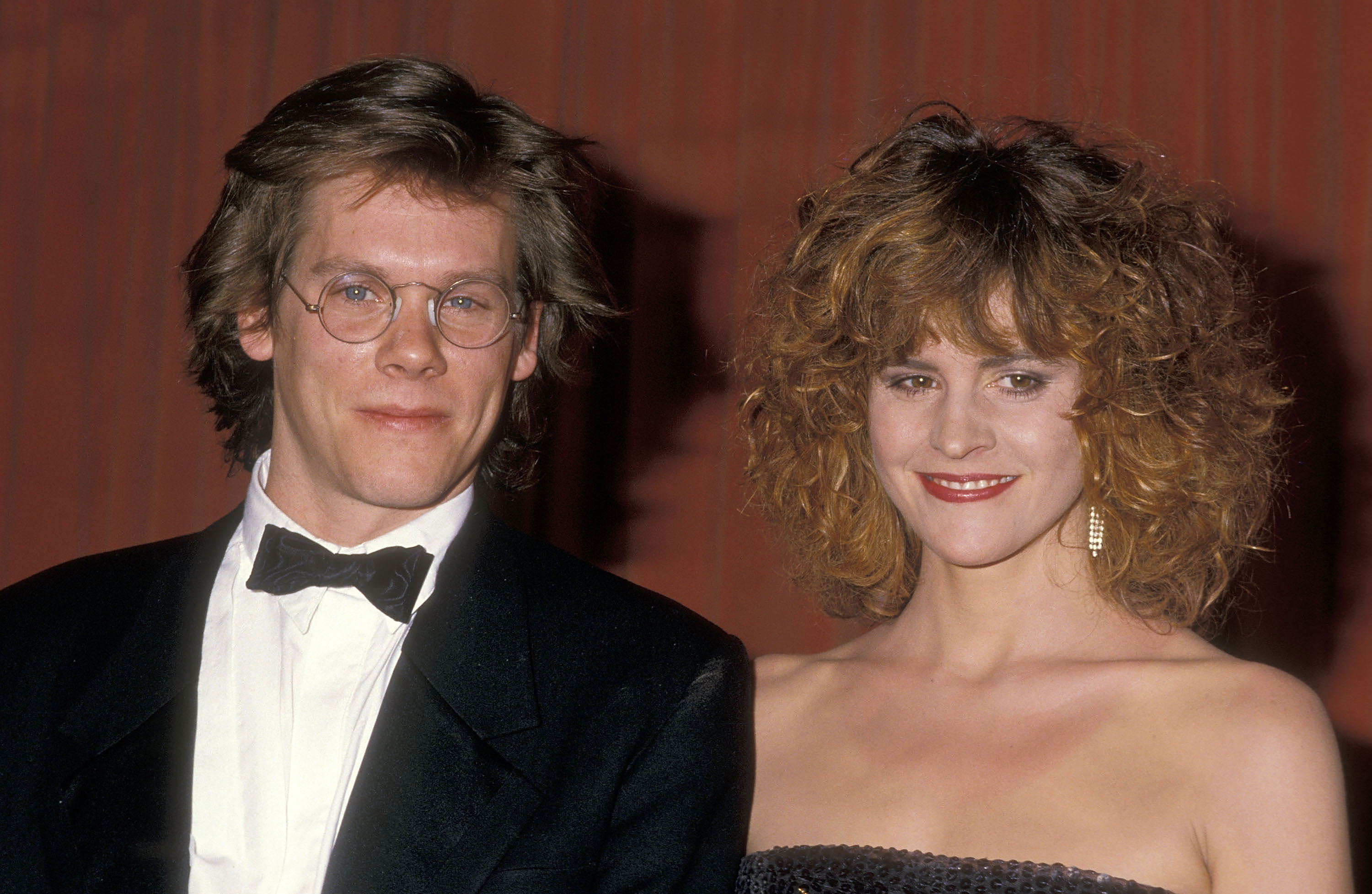 Kevin Bacon and Kyra Sedgwick on January 23, 1988 at the Beverly Hilton Hotel in Beverly Hills, California. | Source: Getty Images
She eventually confessed that she didn't like Bacon's choice of ring. At that moment, they both found themselves at a crossroads: Sedgwick, tormented by her honesty, and Bacon, determined to make things right, their love being the compass guiding them through.
Despite feeling terrible about the situation, Sedgwick's honesty was met with understanding and support from Bacon. He reassured her that they could return the ring and find one that truly resonated with her. Their ability to communicate openly and resolve issues together became an important aspect in the endurance of their relationship.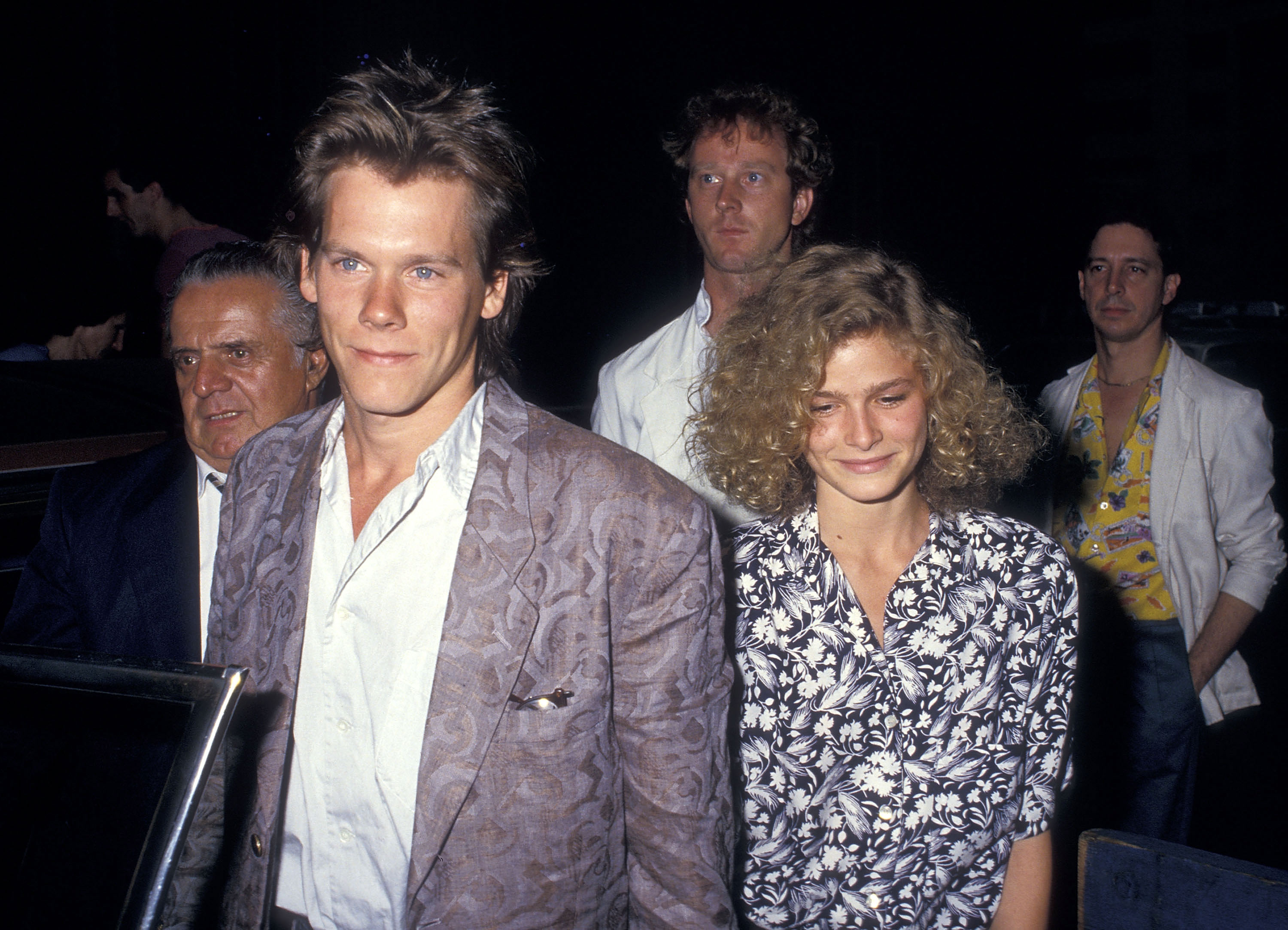 Kevin Bacon and Kyra Sedgwick on June 8, 1987 in New York City. | Source: Getty Images
They learned to navigate challenges and adapt to each other's needs contributing to the longevity of their love. But their love story didn't follow the conventional Hollywood script. Instead, it unfolded in its own unique way. Bacon and Sedgwick, both passionate about their craft, pursued successful acting careers that often required them to be apart.
Yet, this physical distance only seemed to strengthen their emotional connection. While they spent months away from each other due to work commitments, their love remained unwavering.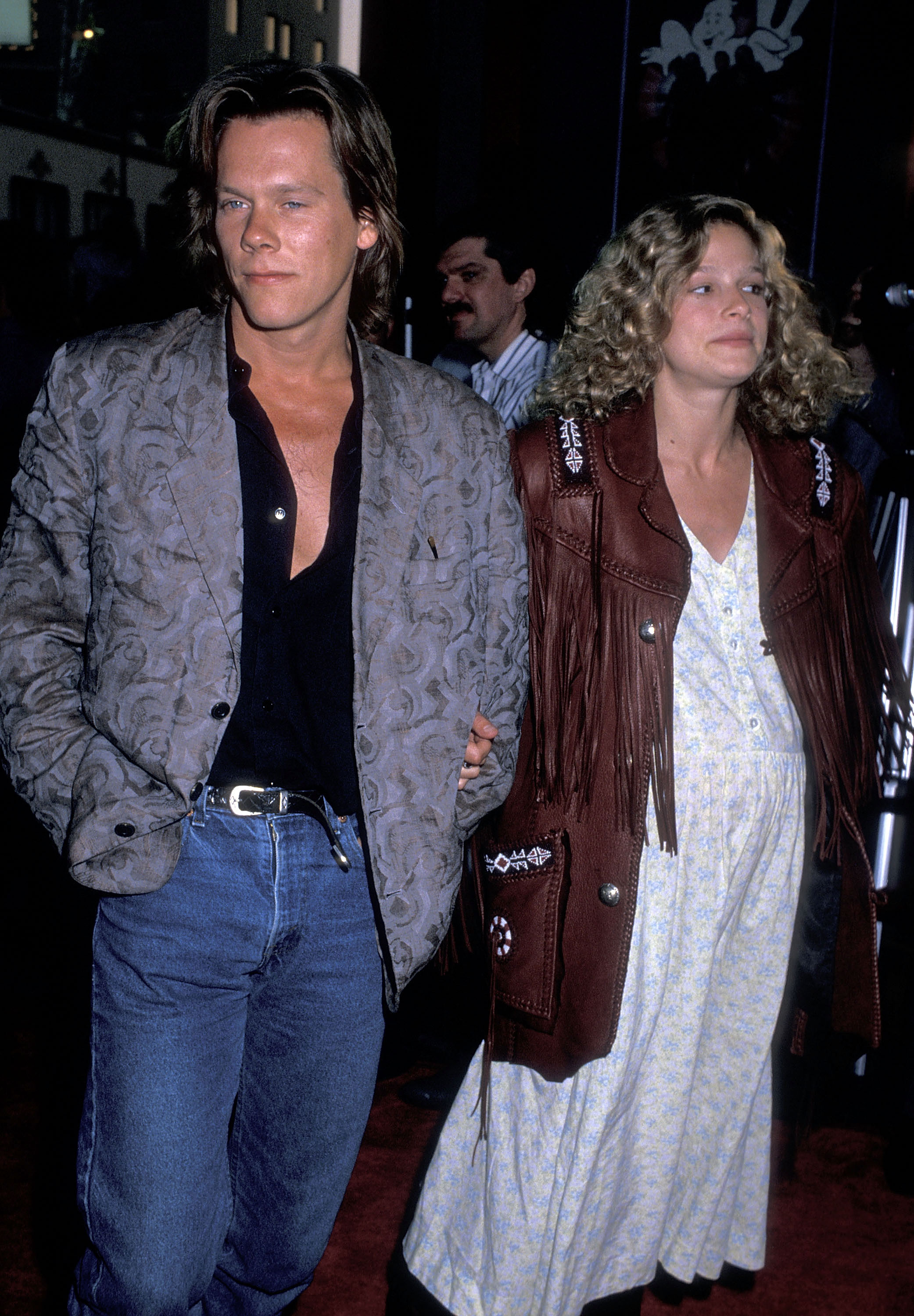 Kevin Bacon and Kyra Sedgwick in Hollywood, California. | Source: Getty Images
Marriage and Parenthood and the Secret behind Their Enduring Marriage
In 1988, on September 4, Bacon and Sedgwick exchanged vows and officially became husband and wife. It was a joyous occasion marking the beginning of a lifelong partnership. As their love story continued, they welcomed two children into their lives, Travis and Sosie, and embraced the responsibilities of parenthood with the same devotion they showed to each other.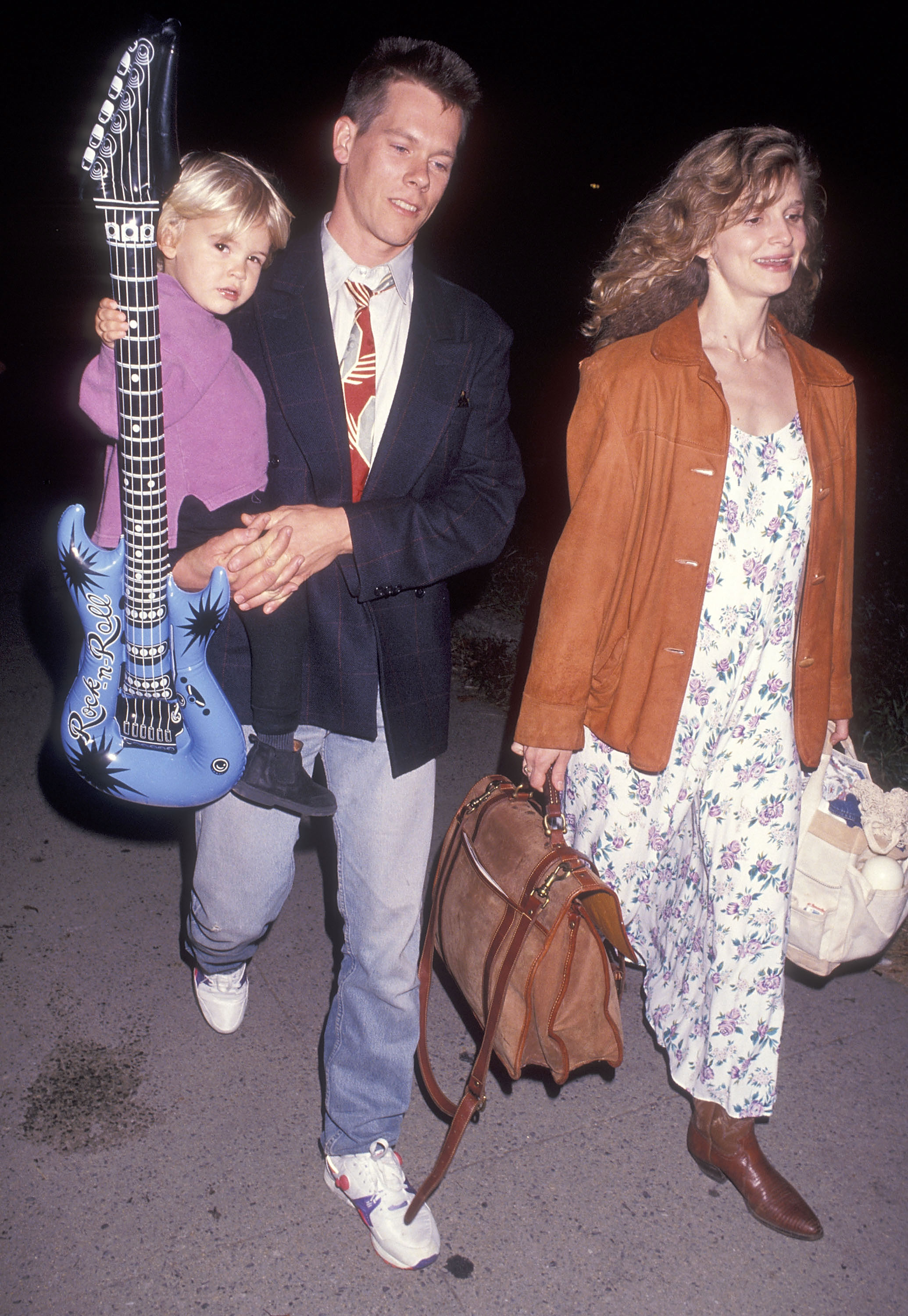 Kevin Bacon, wife Kyra Sedgwick and son Travis Bacon on October 25, 1991 in New York City. | Source: Getty Images
As parents, Bacon and Sedgwick embraced the joys and responsibilities of raising their children. They balanced their successful careers with their roles as Mom and Dad, proving that a strong partnership could withstand the demands of Hollywood.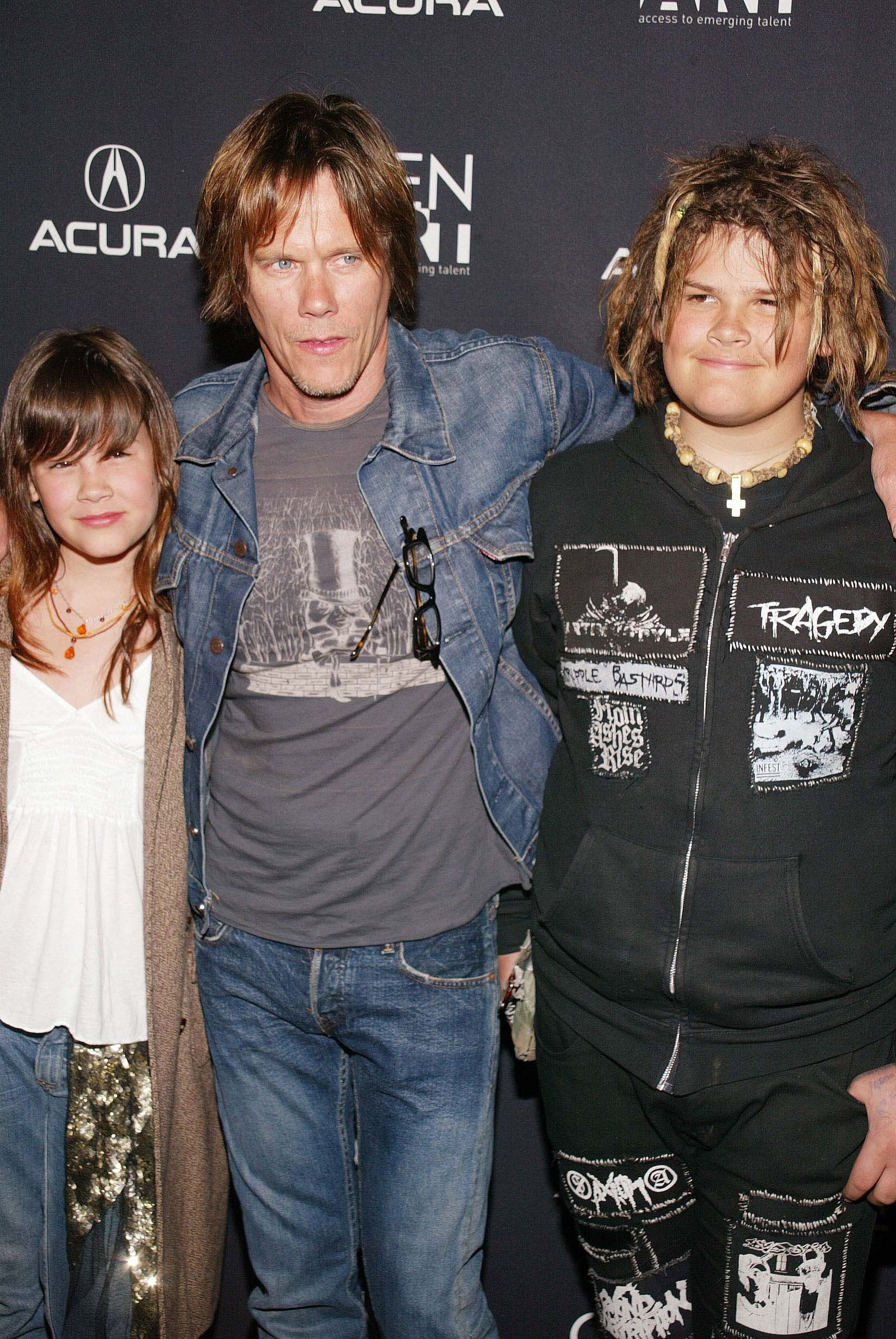 Sosie Bacon, Kevin Bacon, and Travis Bacon in New York. | Source: Getty Images
Their shared sense of humor played a pivotal role in their parenting journey, as they discovered that making each other laugh was a key ingredient in their 35-year marriage.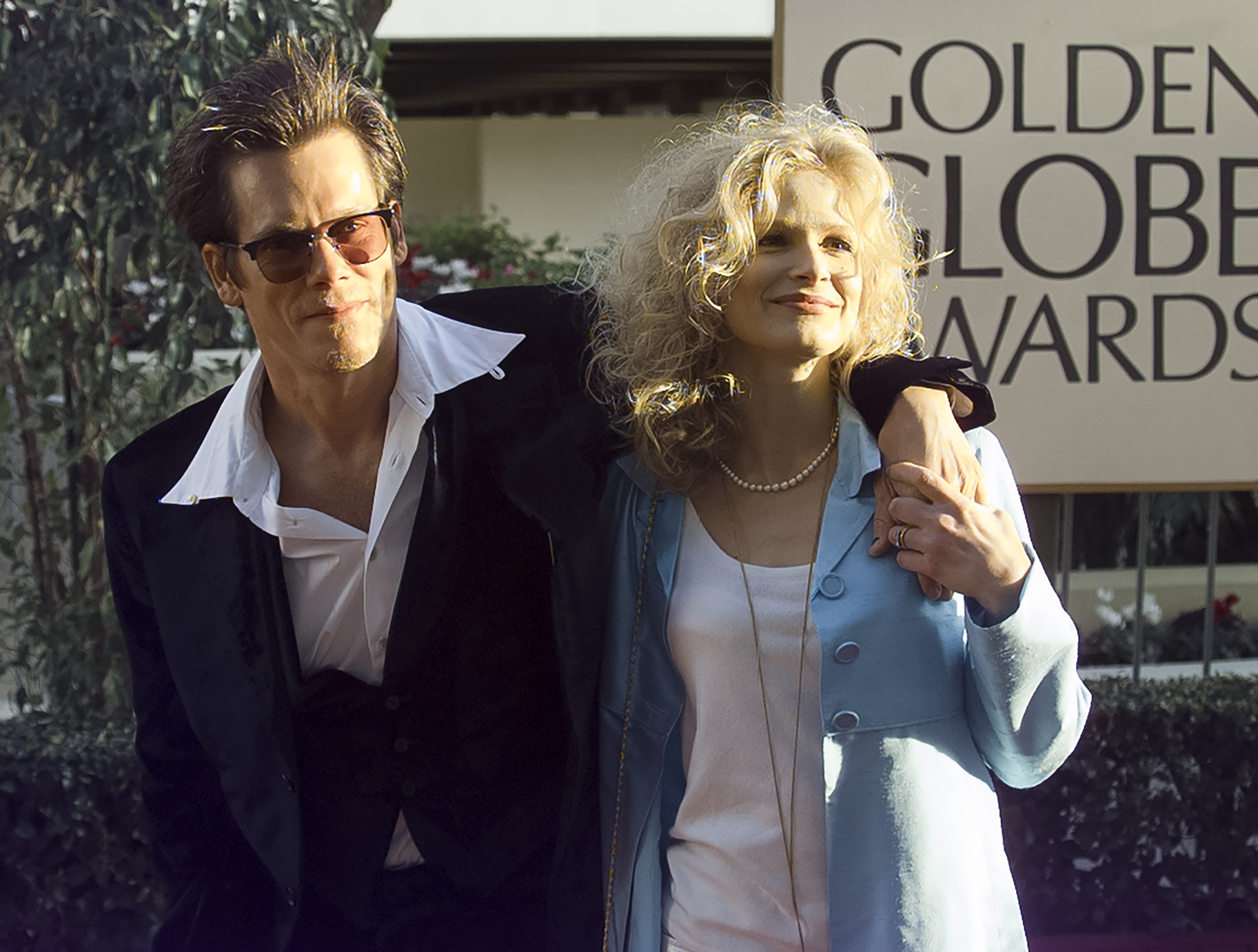 Kevin Bacon and Kyra Sedgwick January 19, 1997 in Beverly Hills, California. | Source: Getty Images
Their careers often took them on separate paths, but their unwavering support for one another never wavered. Sedgwick transitioned to directing, and her husband, Bacon, became a willing collaborator in her creative endeavors.
They joined forces for the movie "Space Oddity," with Sedgwick directing Bacon in a film that explored a young man's dreams of escaping to Mars after a tragic event.
Walking the line between a successful Hollywood career and a harmonious family life was a delicate balancing act, but Bacon and Sedgwick managed it with grace. Their ability to find joy in the simplest moments, like taking late-night strolls together and sharing laughter, helped to strengthen their relationship.
As they celebrated their 35th wedding anniversary in 2023, Bacon and Sedgwick posted throwback pictures reminiscing on when their love journey was starting. In a world where celebrity romances often grab headlines for their brevity, their enduring commitment has been a testament to the strength of their bond.
They have not only weathered the storms of life together but also continue to find joy and fulfillment in each other's company. So, what is the secret to their 35-year love story? It's a combination of open communication, unwavering support, shared laughter, and an unbreakable bond that has only grown stronger with time.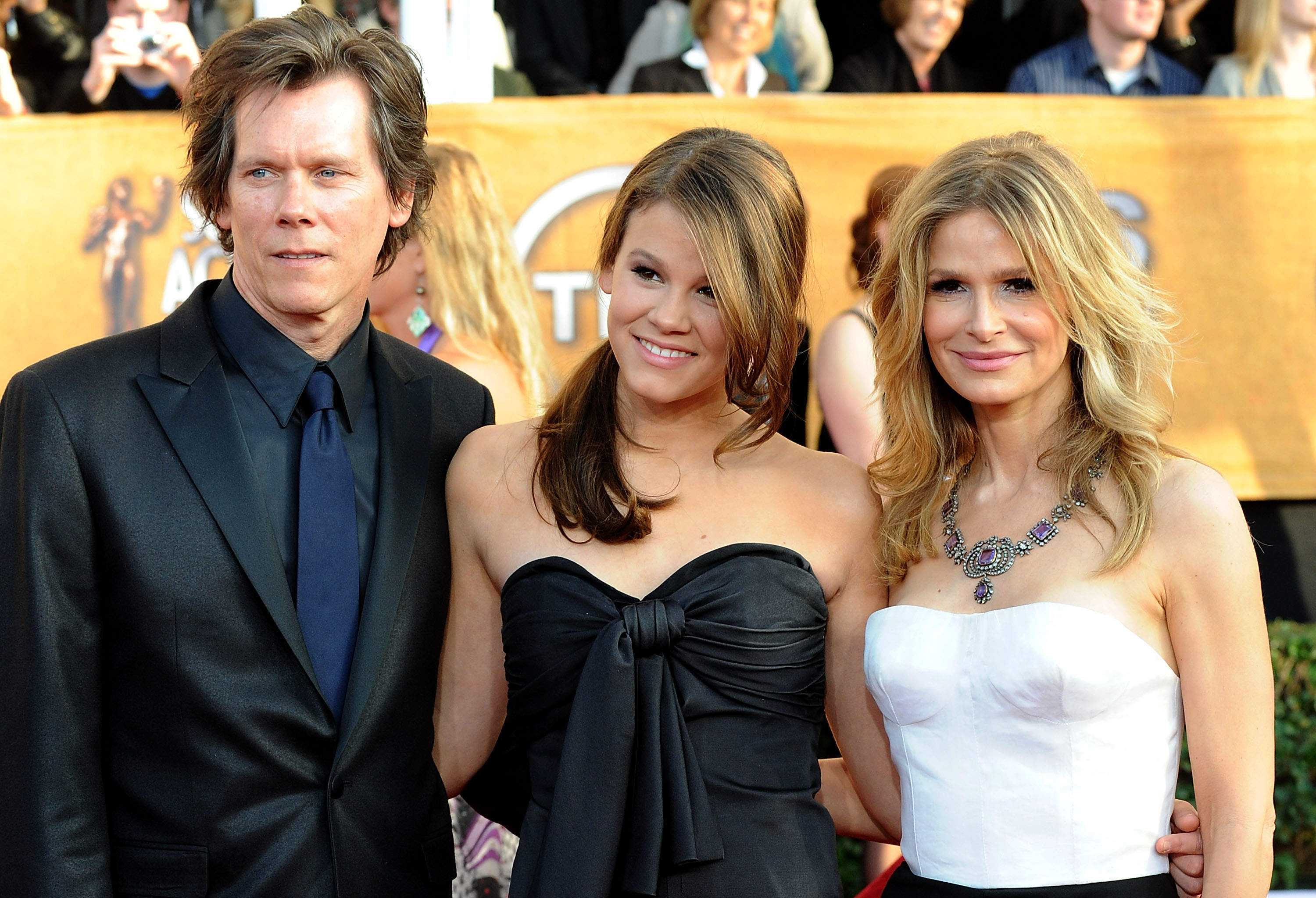 Kevin Bacon, Kyra Sedgwick and their daughter Sosie on January 25, 2009 in Los Angeles, California. | Source: Getty Images
Over the past three and a half decades, Bacon and Sedgwick have built a life filled with love, understanding, and shared creative endeavors. They've successfully navigated the tricky waters of balancing their flourishing careers while raising their two children, Travis and Sosie, who have now grown into adults.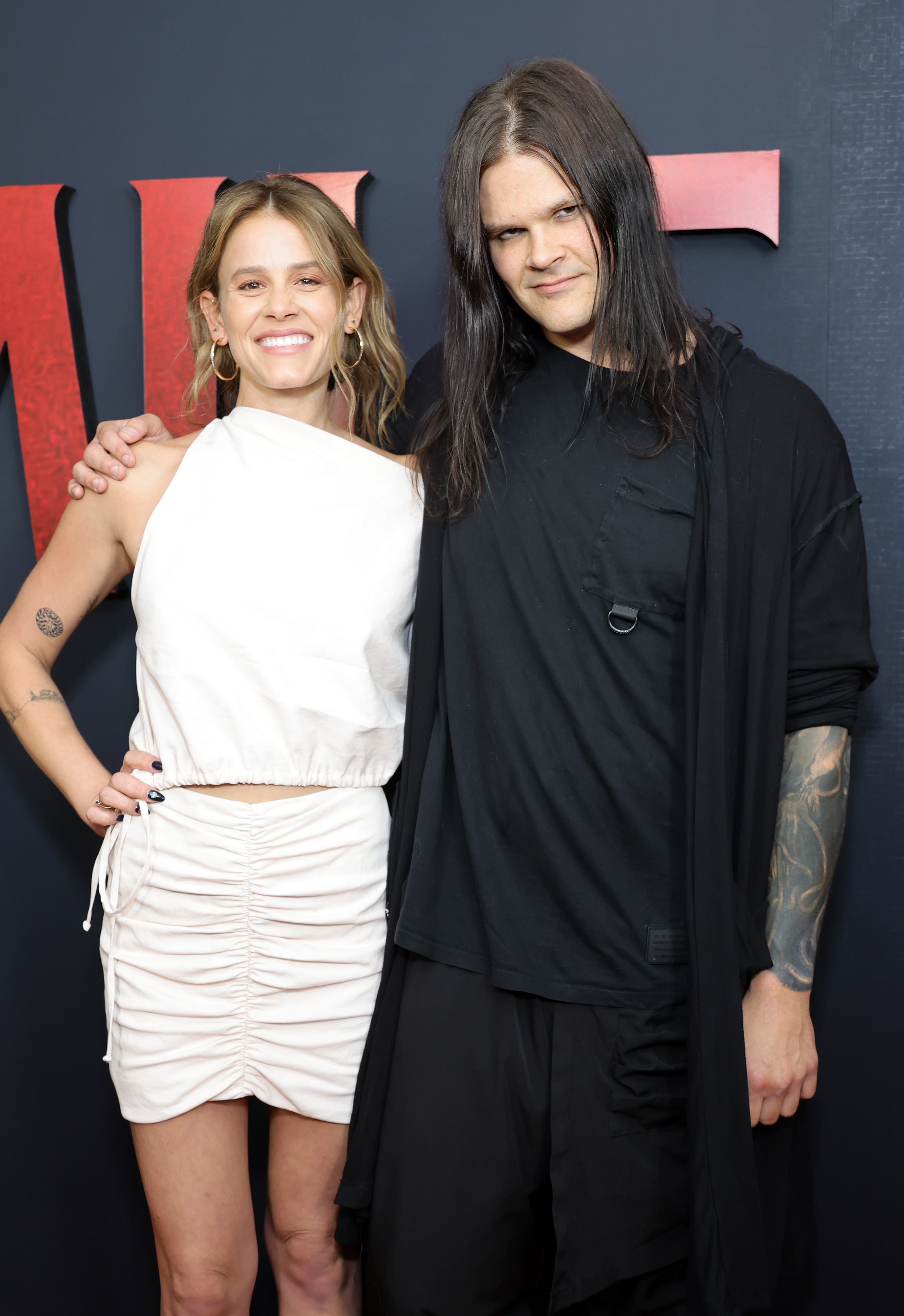 Sosie Bacon and Travis Bacon on September 27, 2022 in Santa Monica, California. | Source: Getty Images
"We've always been each other's biggest support and fans," Sedgwick reflects on their enduring partnership. This mutual admiration and unwavering support have been one of the cornerstones of their relationship, bolstering them through the highs and lows of life in the spotlight.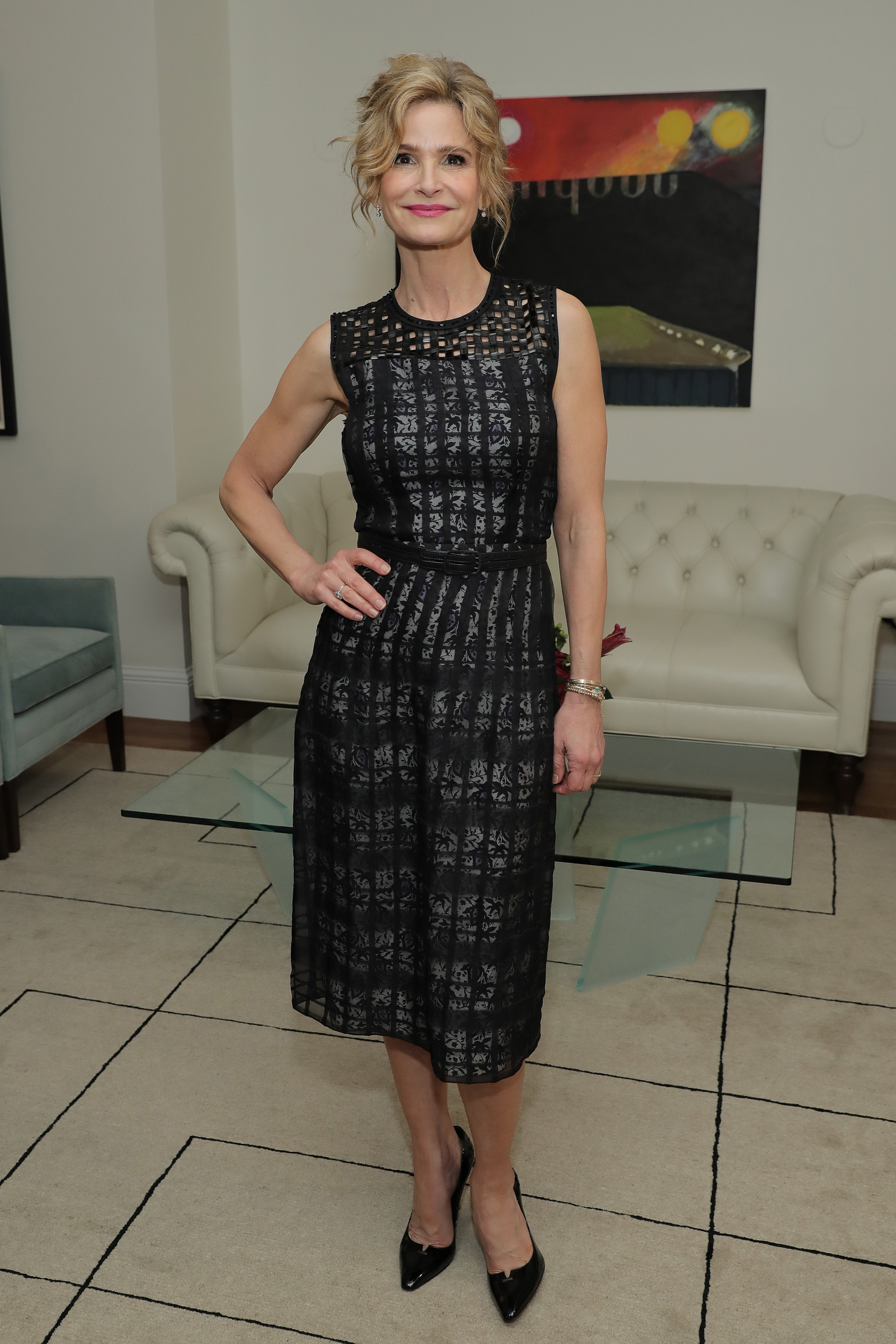 Kyra Sedgwick on November 17, 2016 in New York City. | Source: Getty Images
Bacon and Sedgwick have shown the world that true love can stand the test of time and continue to flourish, defying the odds and expectations that often accompany life in the spotlight.
Anomama