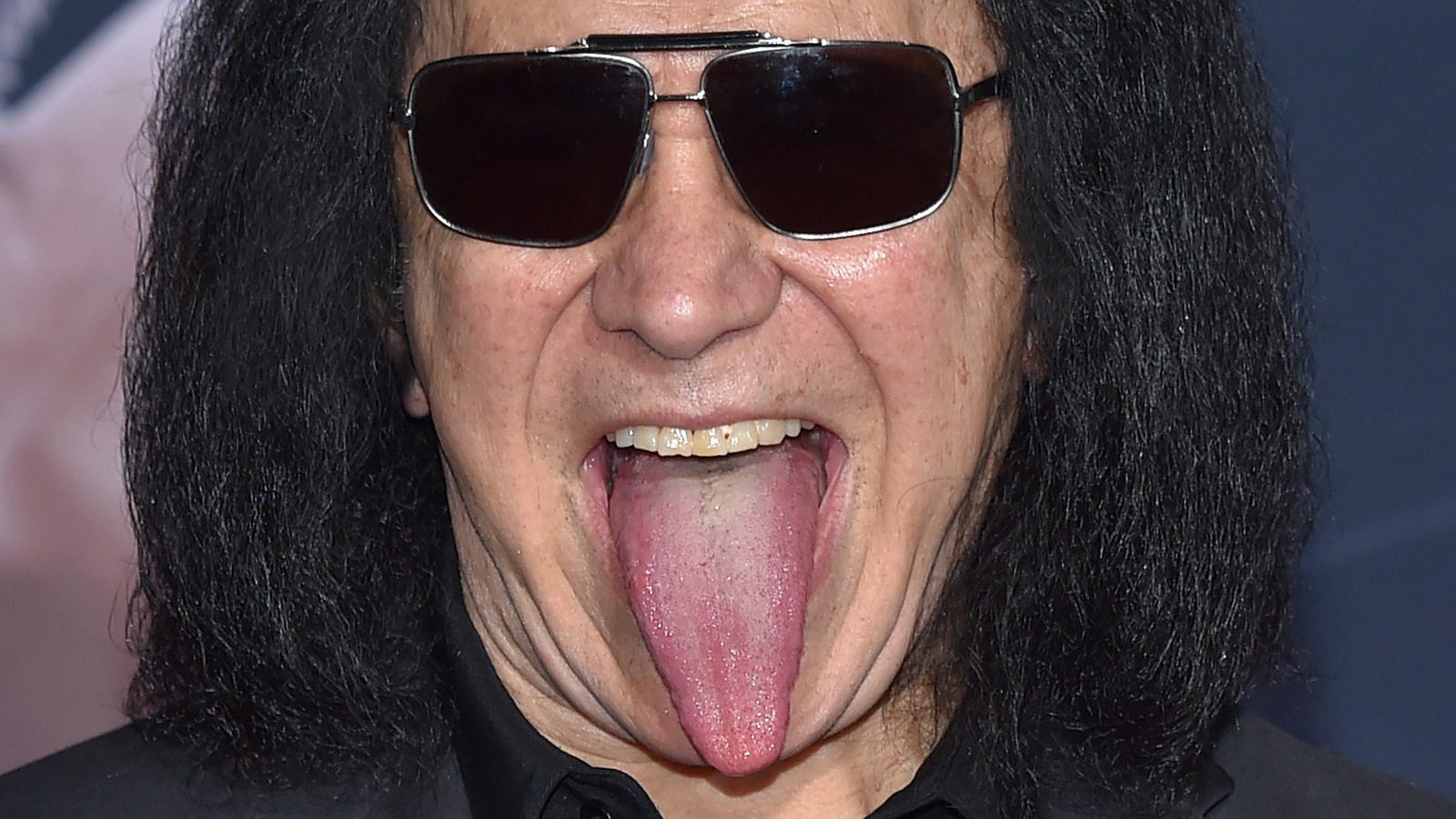 If anyone ever tried to replace Gene Simmons as KISS' lead singer, they'd have some big shoes to fill — literally. While promoting the band's final tour, Simmons described his famous stage costume to ET and randomly decided to take a dig at Beyoncé (we can hear the Beyhive swarming already). "Put Beyoncé in my outfit with seven to eight-inch platform heels, dragon boots that each weigh as much as a bowling ball, the entire outfit, studs, leather and armor is about 40 pounds," he said, adding that Queen Bey "would pass out within a half hour."
We doubt Beyoncé will ever test this theory, but she's no stranger to performing in daring footwear. A behind-the-scenes video for her "Formation" world tour shows her rocking various thigh-high boots with high heels, and she doesn't just stand there and sing in them — she also dances. "We started dancing in stilettos at 12 years old," Beyoncé told Oprah Winfrey of her girl group Destiny's Child in 2003.
Beyoncé has also performed while heavily pregnant at the Grammys (remember that tilting chair that made everyone hold their breath?),and her stage costumes have included elaborate headpieces, latex, and tent-sized capes, as seen in this British Vogue collection of photos. So maybe Beyoncé wasn't the best musician for Simmons to single out while bragging about his wardrobe and stamina. And if anyone passes out during a Beyoncé performance, they're usually a fan.
Nicki