The news
Queensland Premier Annastacia Palaszczuk has U-turned on a month-old decision that a proposed government complaint body was "unviable".
Palaszczuk said a respected legal figure would now be found to lead the one-stop complaints shop called for by Professor Peter Coaldrake in his government accountability review last year.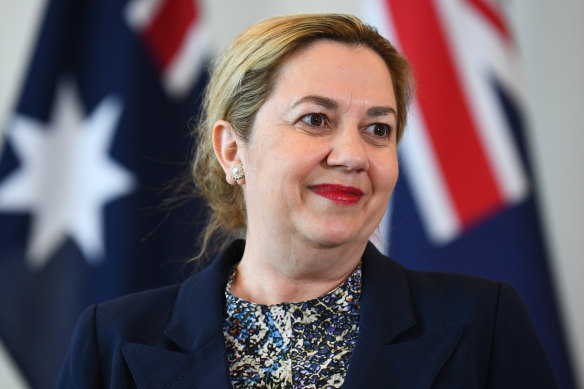 "Today I advised cabinet that, in relation to the Coaldrake report, that we will be implementing the clearing house," she told journalists at a press conference after a regular meeting of her ministers on Monday.
"The department had set up a system that, of course, is working. But I think … in the public interest and being true to the intended report, cabinet has endorsed my proposal that we will set up a properly constituted clearing house body.
Loading
"There will be a board and sitting above that board, there will be an eminent person such as, I would expect, someone like a retired judge, who would work perhaps three days a week who will be able to prioritise significant complaints, but also to make sure that complaints are dealt with in a timely manner."
Why it matters
Last month, Palaszczuk had told News Corp such a body would be "unviable, both technologically and financially".
Read More: World News | Entertainment News | Celeb News
SMH