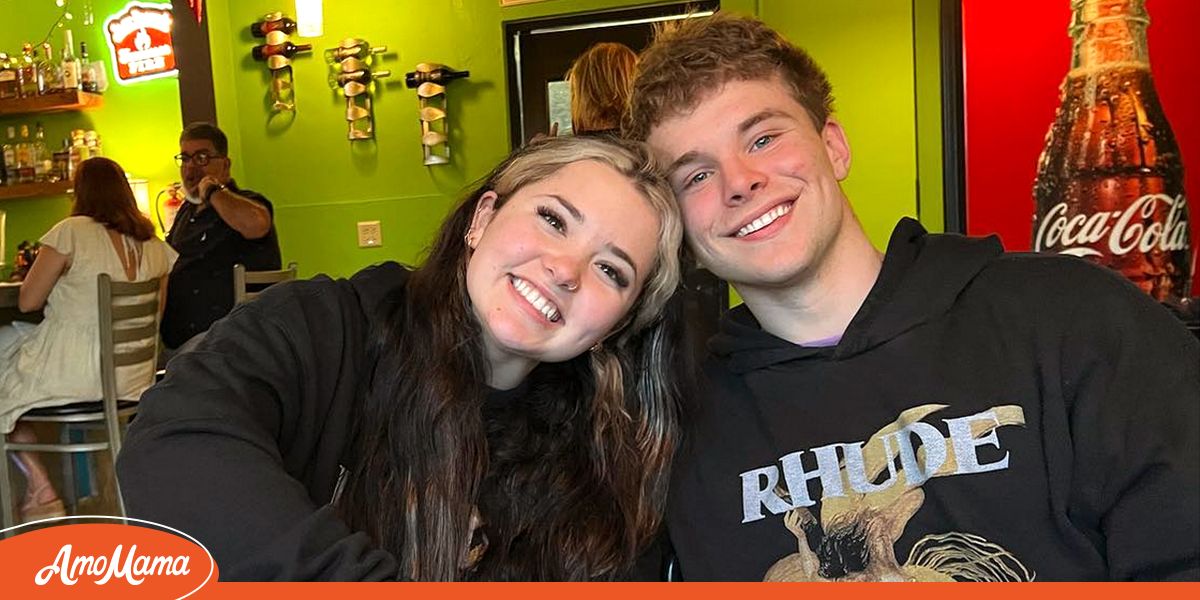 Lauren Spencer-Smith's boyfriend, Matt Odell, showed her what it's like to be in a beautiful and healthy relationship. He often shares pictures with the singer on social media, showing glimpses of their relationship.
Lauren Spencer-Smith has written hit songs about breakups, heartbreaks, and relationships. However, she is in a happy relationship with her boyfriend, Matt Odell, who also inspired one of her songs.
Spencer-Smith has experienced both sadness and joy in relationships. Thanks to Odell, she has been feeling the latter recently. He has been praised many times during interviews, as he called him a fantastic human being who made her see what it is like to be treated right.
"Flowers" Was Written as a Praise to Matt Odell
Lauren Spencer-Smith's song "Flowers" was inspired by two things in her life. The first was the first time she experienced trauma. Meanwhile, she said, "The last person I was with either didn't buy them or bought them when they were sorry."
The other inspiration was Odell, who entered the singer's life and showed her how she deserved to be treated by a man, telling her he would buy her flowers weekly. The song turned out to be a comparison of her two relationships. Spencer-Smith said:
"[Odell] started to just do nice things for me, and it would make me reflect on all the times someone else didn't do it and how I was actually treated a lot worse than I thought I was."
What Is Known about Lauren Spencer-Smith's Boyfriend and Their Relationship
Not much is known about Odell and when he started dating the performer. However, he sometimes appears on her TikTok posts, showing social media users glimpses of their relationship. In one video, Odell massaged his girlfriend.
Odell also appears in the photos Spencer-Smith shares, some of which feature how affectionate they can be towards each other. Undoubtedly, the singer is head over heels for Odell and appreciates his gestures, big or small.
The duo recently enjoyed exploring Greece and documented snippets of their vacation on Instagram. The post came before Spencer-Smith's European tour began on September 6. The last leg of her tour will be in November in New Zealand.
Matt Odell Often Shares Photos of Lauren Spencer-Smith on Social Media
Odell often posts pictures with Spencer-Smith, including a birthday tribute last year where he described her as the "prettiest, hardest working, smart, funny person" he knew.
He also shared photos of them by the Christmas tree, dressed as cows for Halloween, and dining out during a trip to Cabo Rojo, Puerto Rico. While the couple often enjoys their time together, they are always there for each other during hardship.
In May 2023, Odell lost his mom to cancer, followed by his stepdad three and a half weeks later. Odell shared tributes to his parents on social media, and his partner showed her support in both posts.
"She really was a superhero," Spencer-Smith said about his mom. She also praised Odell's stepfather for having a wonderful influence on him. "He would be proud of you," she said.
Celebrities' personal lives, especially their romantic pursuits, are often the interest of fans. Previously, Luna Blaise was rumored to be dating Jacob Sartorius. While they are good friends, they never dated.
Anomama