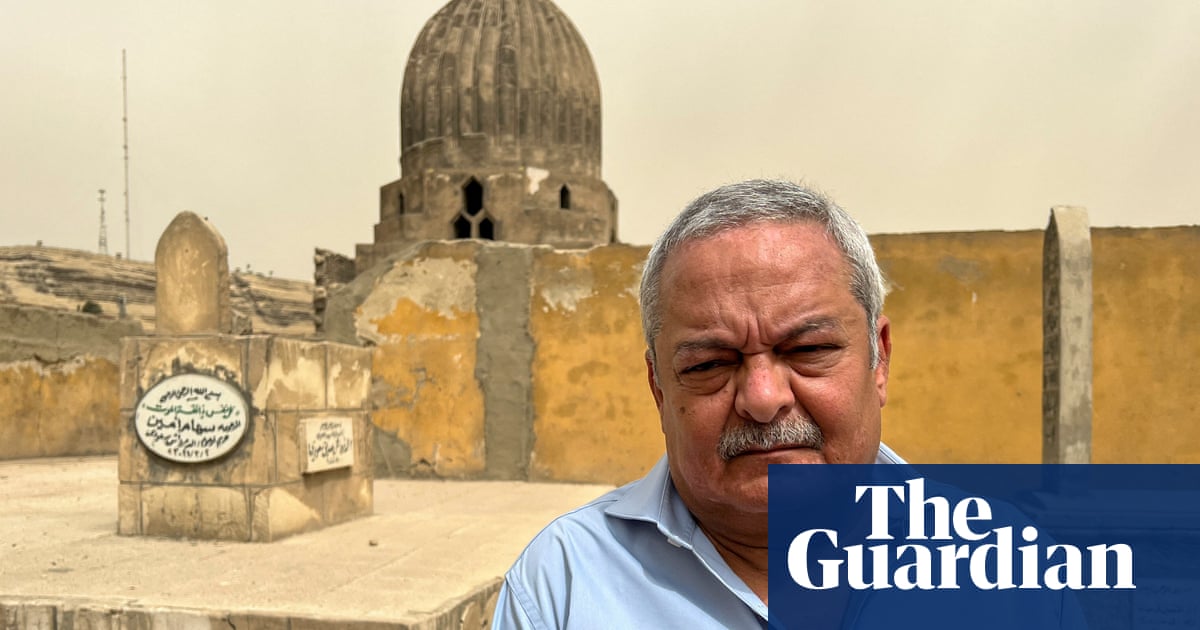 A court in Cairo has sentenced a former newspaper publisher, free speech advocate and rights activist to six months in prison, in a trial observers say constitutes an attack on a leading critic of the Egyptian state.
Hisham Kassem, the former publisher of Al Masry Al Youm newspaper, received six months in detention and a fine of 20,000 Egyptian pounds (approximately £523) for slandering and defaming Kamal Abu Eita. Abu Eita is a former minister and current member of Egypt's presidential pardon committee, tasked with granting clemency towards some of the tens of thousands of detainees in the Egyptian prison system.
Kassem was also accused of slandering a public official, and required to pay a further fine of 10,000 EGP to Abu Eita.
Kassem is a prominent figure in Egyptian journalism and advocacy as well as a leading analyst of the upper echelons of the regime of President Abdel Fatah al-Sisi, long considered untouchable and protected by his status.
He previously headed the Egyptian Organization for Human Rights, and is on the board of trustees of the liberal Free Current movement, a coalition of opposition figures and parties whose spokesperson recently said Sisi's governance represented "a severe danger to the political and economic future of our country".
In the three weeks since Kassem was detained over his comments on X, formerly called Twitter, critics have pointed to the opaque charges levelled at him with confusion. After his detention in a Cairo police station in mid-August, he was referred to trial on charges of slandering Abu Eita. Kassem was brought before prosecutors the following day, and told that police at the station where he had been held overnight also accused him of verbally assaulting them, charges he strenuously denied.
The Egyptian Initiative for Personal Rights said the accusations against Kassem were an effort to target him for his "political activity and for using his right to express his opinion". Similar charges of slander and disturbing public officials, the organisation said, were increasingly being used "as a pretext to target political opponents, writers, journalists, and content creators on social media platforms".
Kassem's detention, according to one leading Egyptian rights activist who requested anonymity for their own safety, represented a watershed.
"They're trying to make an example out of him," they said. "These charges show the intention of the regime to silence Hisham Kassem and to set an example for anyone who dares raise their voice against Sisi."
Kassem's role in publishing Al Masry Al Youm, one of Egypt's lone private sources of media when it was founded in 2004, was "a game changer", they added.
"It was the lifeblood of free speech, it changed the way we perceived things, it rooted in us that it's important to say what you think, that you can think differently and it's fine. Kassem was also a game changer, and I think this is why he was targeted, they don't want this to happen again."
Since sweeping to power in a military coup in 2013, Sisi has spearheaded a crackdown on all forms of political dissent and free speech, targeting his opponents in every field of public life. State-backed interests, often with ties to the Egyptian security services, control the vast majority of private media outlets, including Al Masry Al Youm.
Despite growing concern about Egypt's human rights record, the US opted to withhold $85m in military aid to the north African country last week citing humanitarian concerns, far less than the amount withheld in previous years. A decision on a further $235m is imminent, amid growing pressure from some lawmakers to withhold the maximum possible amount due to Egypt's deteriorating record on rights, particularly its frequent detention of critics.
Sisi is expected to run for a third term in office next year, if not before, in a vote that is considered a foregone conclusion in his favour.
Activists and critics alike have expressed concern that Kassem's sentencing represents the first blow in what could be a months-long campaign of added pressure on even the mildest critics before the vote.
"We are expecting an intensification ahead of the elections," said the rights activist.
They added: "The lack of care by the international community towards Hisham Kassem's case, it was perceived as a green light by the government. This is very dangerous."
Read More: World News | Entertainment News | Celeb News
Guardian