TV star Yasmine Bleeth made a rare appearance, and her current look was discussed online.
Fans came to her defense, saying she looks "happy" and "healthy."
Bleeth had a run-in with the law several years ago and has since left Hollywood.
Yasmine Bleeth recently made a public appearance and was said to be unrecognizable during her rare outing. Fans came to her defense concerning her current look.
Bleeth stepped out on September 14, 2023, in Los Angeles. The veteran star was photographed wearing a casual denim jumpsuit paired with a pink tee and a white tote.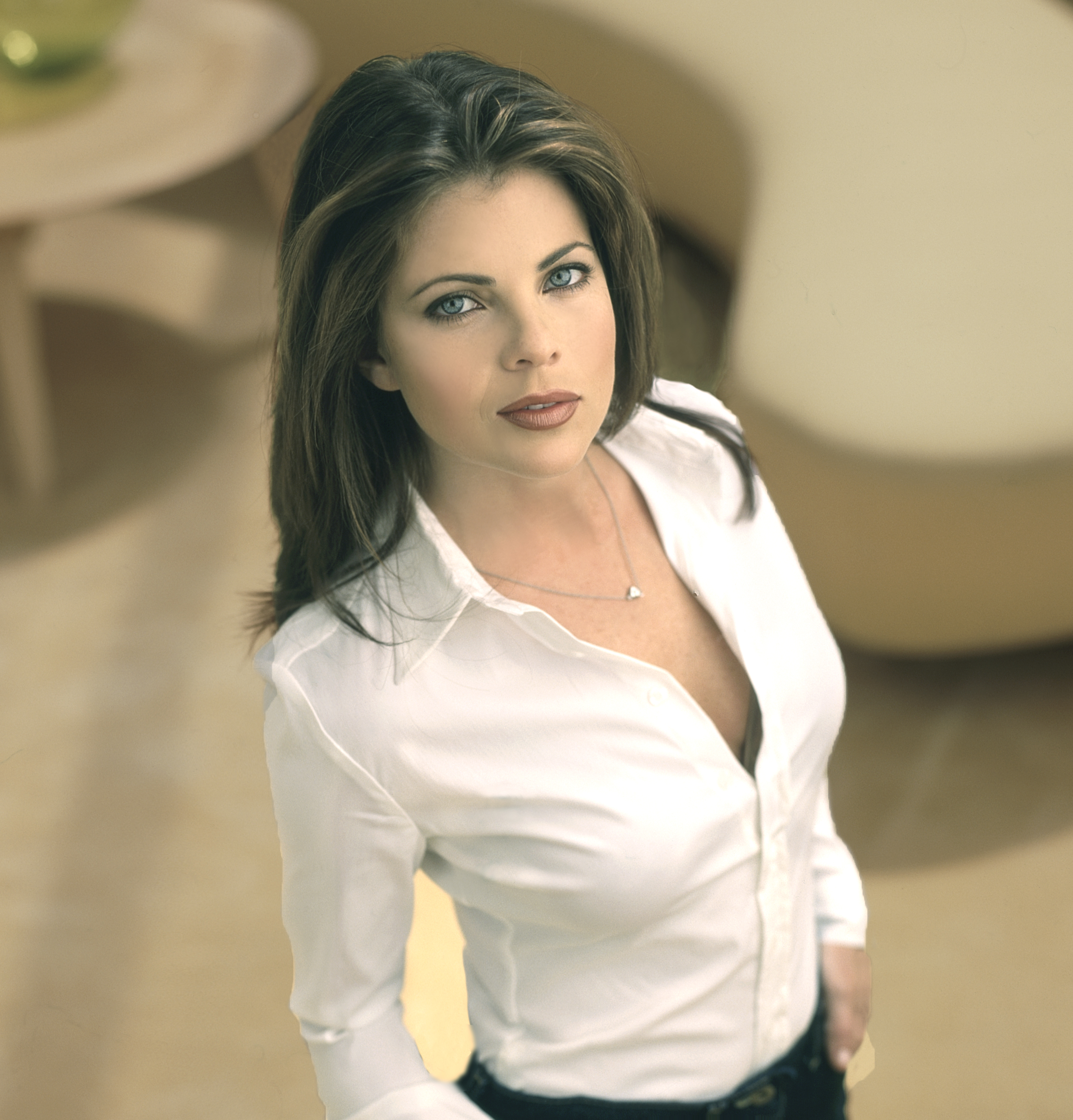 Yasmine Bleeth during a portrait session in 1997 in Los Angeles, California | Source: Getty Images
Bleeth was seen out and about spending time with a pal as the duo made their way into Whole Foods. After exiting the store, she reportedly made a phone call and then walked to the Original Famer's Market with her said friend to buy iced coffee.
The well-known New York native and the identified friend reportedly conversed for an hour before she made her way to her vehicle.
Fans Defend Bleeth for Her Appearance in Recent Outing
The day after Bleeth was seen in public, the New York Post posted throwback photos of her alongside her most recent snapshot and wrote on Twitter:
"'Baywatch' star Yasmine Bleeth, 55, is unrecognizable 25 years after slipping into famous red swimsuit."
Twitter users flooded the comments section to defend Bleeth, with one person writing, "Why does the NY Post keep fat/ugly shaming older women? Yeah, […] Yasmine Bleeth doesn't look the same 30 years later. Let her live."
Someone else wrote on the platform, "She's beautiful and looks extremely happy!!!!!" Another echoed the same sentiments, penning, "She's probably happier today."
Another online user stated, "She looks older and happy, sooo." Someone said, "Leave her alone, she looks amazing and healthy."
Meanwhile, another social media user commented, "She looks great for her age! Not all aging women want to be filled with plastic to look like Madonna."
Although others say Bleeth has aged gracefully, some have noted how she gained weight over the years and discussed her transformation online.
In February 2012, one social media user tweeted, "Pretty sure I just saw Yasmine Bleeth on a show on USA. She got fat. Not too fat though."
Several years later, another Twitter user mentioned Bleeth's changed appearance alongside a side-by-side photo of her in the late stage of her life and her early years as a young Hollywood star.
"What happened to Yasmine Bleeth," the individual asked on the platform. Another online user posed the same question in June 2023, writing, "Whatever happened to Yasmine Bleeth?"
Bleeth Starred in "Baywatch" & Has Been Married for 21 Years
Bleeth, now 55 years old, is best known for portraying the role of lifeguard Caroline Holden in the action fiction series, "Baywatch" which aired for 11 seasons from 1989 until 2001.
However, the former model starred in the show from 1993 to 1997, appearing in over 70 episodes while wearing her iconic red bathing suit. She co-starred with Pamela Anderson, David Hasselhoff, and Nicole Eggert.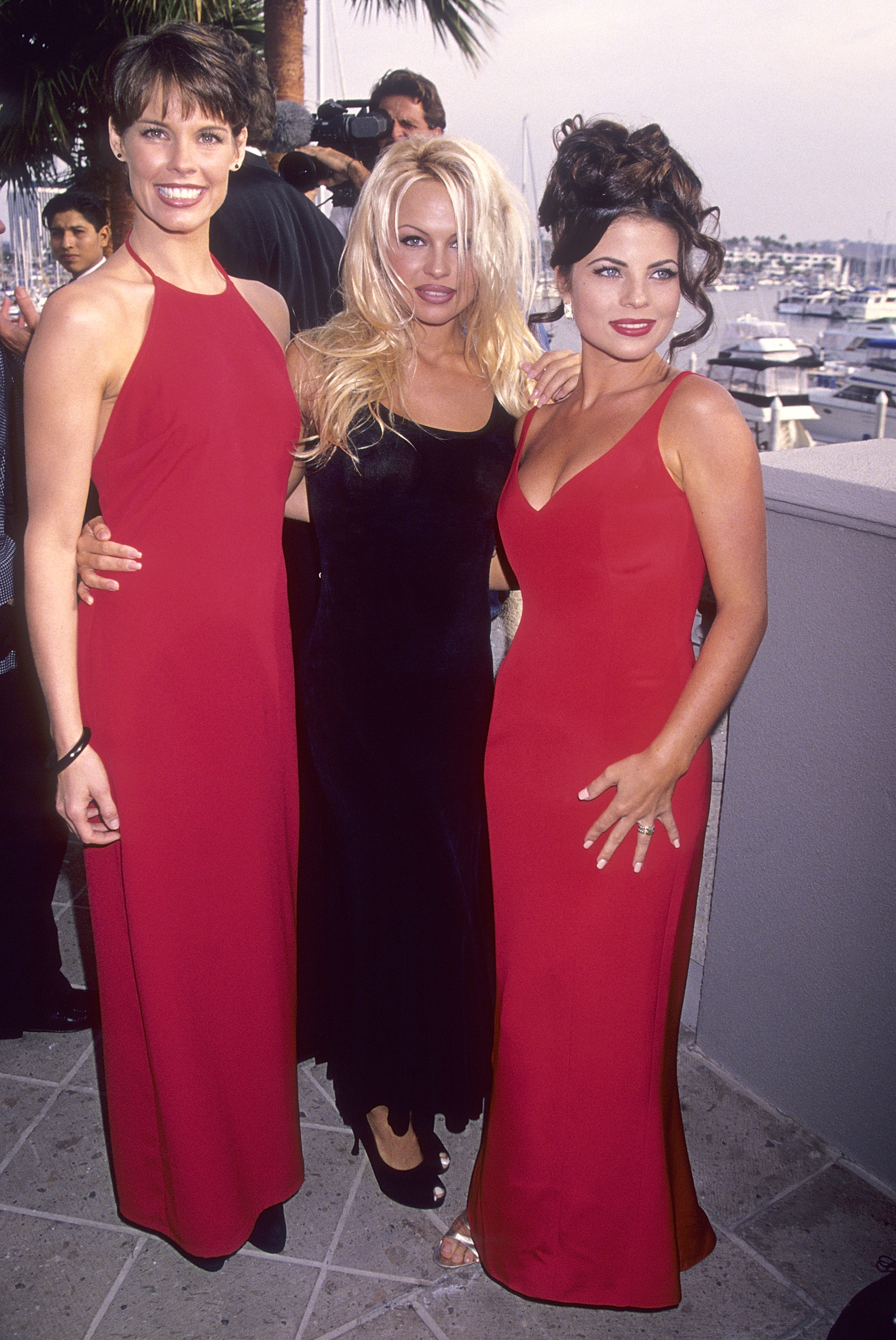 (L-R) Alexandra Paul, Pamela Anderson and Yasmine Bleeth attend "Baywatch" 100th Anniversary Celebration at the Ritz-Carlton Hotel on October 22, 1994 in Marina del Rey, California | Source: Getty Images
In October 2013, the cast reunited in honor of the classic show's 25th anniversary on "Entertainment Tonight," and dished on some behind-the-scenes secrets, revealing they had a weight-loss clause in their contracts and that if they put on or lost weight then they would be in "trouble."
Eggert, who starred as Summer Quinn from 1992 to 1994, further explained, "[There] was a five pound fluctuation you couldn't go up or down."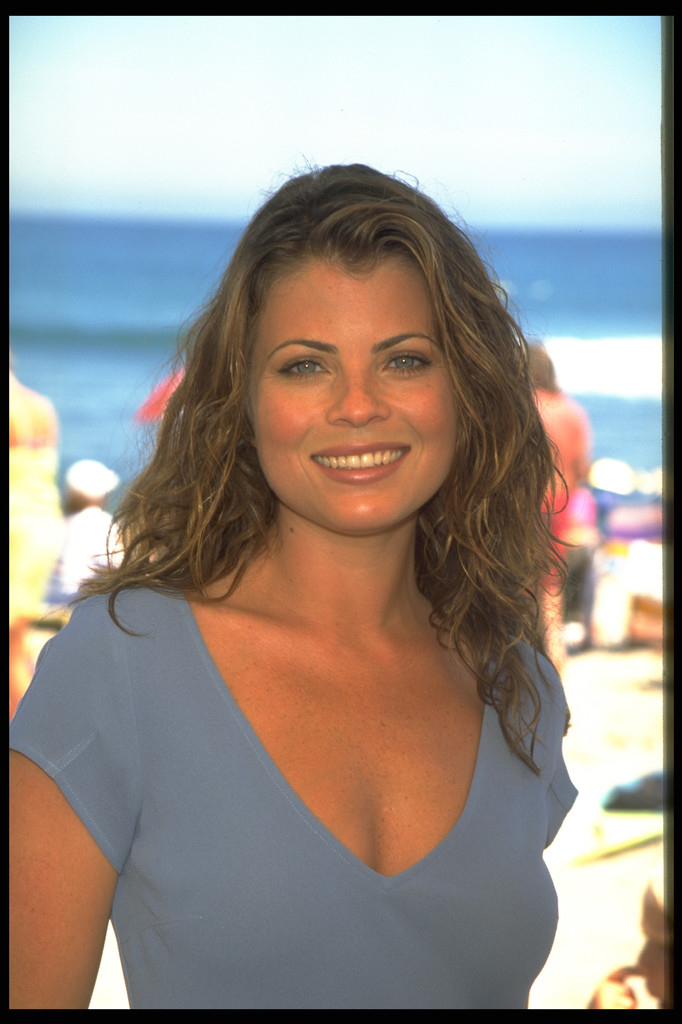 Yasmine Bleeth during Good Time Malibu Beach festival on August 2, 1997 | Source: Getty Images
Three years after leaving the show in 2000, Bleeth went to rehab in Malibu called Promises for her cocaine addiction – where she met her current husband.
The following year, in 2001, the television star was arrested in Detroit for drug possession and pleaded guilty to driving her car while impaired and having cocaine in her possession. As a result, she was sentenced to two years of probation.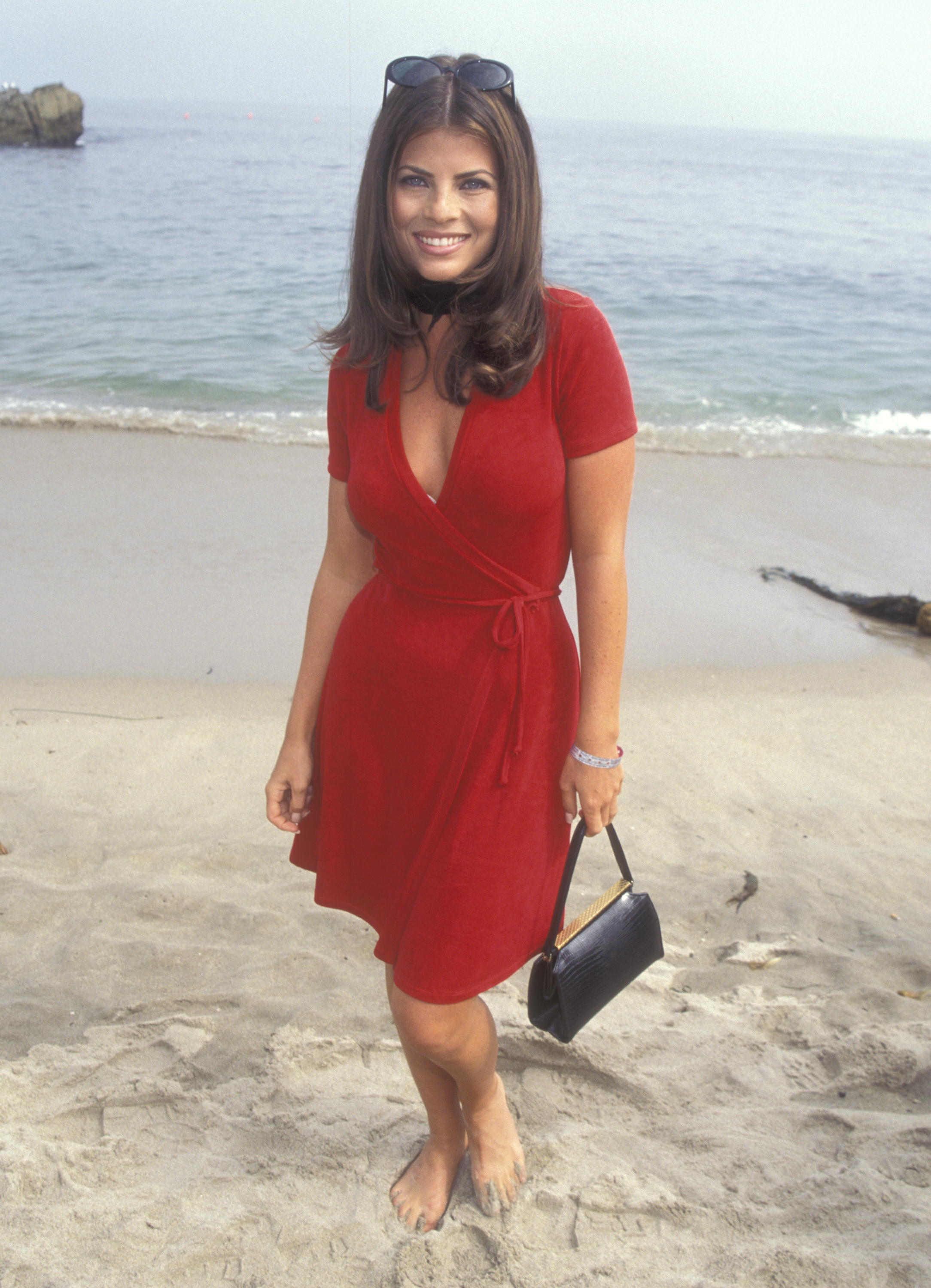 Yasmine Bleeth pictured at the premiere of "Clueless" at Leo Carrillo State Beach on July 7, 1995 in Malibu | Source: Getty Images
Another consecutive year later, in August 2002, Bleeth walked down the aisle with club owner Paul Cerrito, whom she crossed paths with at the celebrity rehab clinic.
Their nuptials were held at the Barca Resort in Santa Barbara, and fifty guests were in attendance. The couple has been married for 21 years since.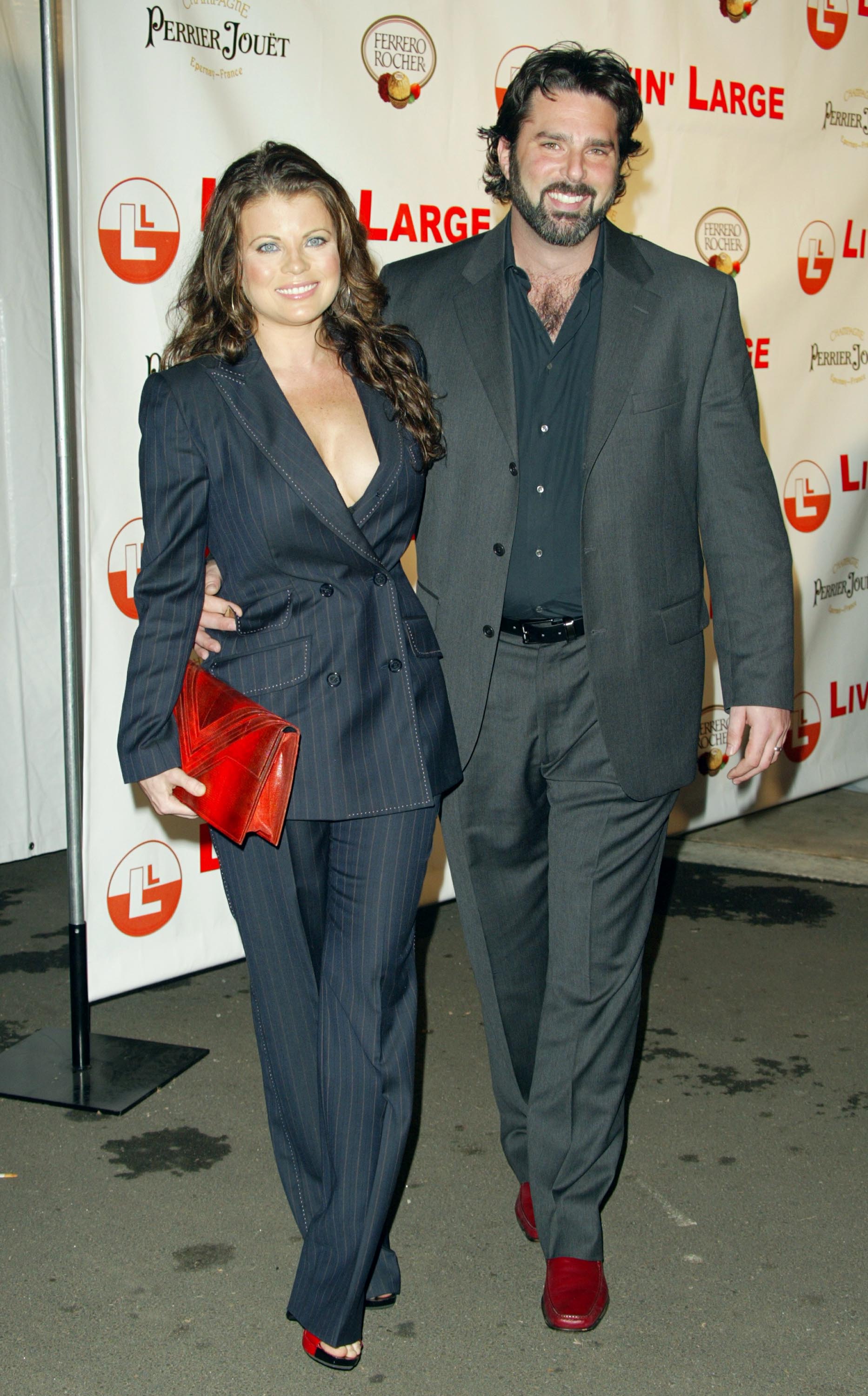 Yasmine Bleeth and her husband Paul Cerrito arrive at the Livin' Large celebration at The Lounge at Astra Pacific Design Centre on February 13, 2003 in Hollywood, California | Source: Getty Images
This is Bleeth's only marriage, having been engaged to boyfriend of five years, actor Ricky Paull Goldin, previously and having dated Richard Grieco from 1996 to 2000
She stepped away from Hollywood in 2003, and before her most recent appearance, Bleeth was last seen in 2020, when eyewitnesses reportedly spotted her walking her dog in Southern California.
Anomama