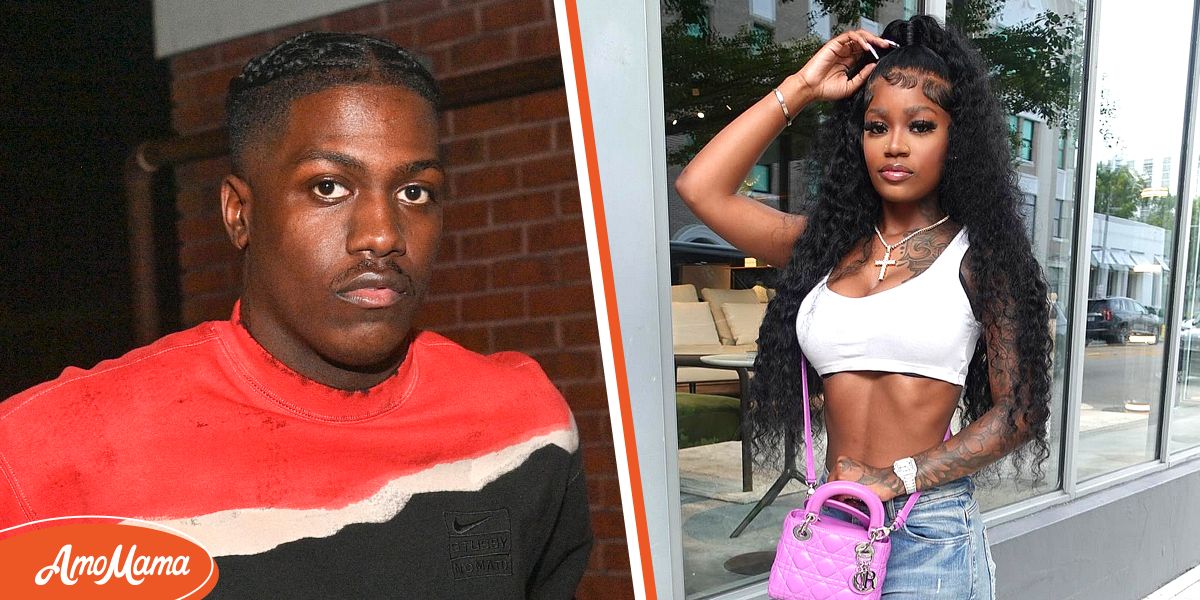 Lil Yachty's sister, Nina Simone, launched her own business at only 16! The youngster, one of two siblings born to Venita McCollum, once spoke about the effects of growing up with a famous brother.
Lil Yachty, born Miles Parks McCollum, has solidified his name in the hip-hop industry, and the young rapper feels more than lucky to have surmounted so much success. He was only 18 when he achieved stardom, and his music had reached the ears of Beyoncé and the Obama sisters, among other well-known public figures.
Becoming one himself, his personal life and background garnered interest among fans. One aspect of his life that shines on its own is his sister, Nina Simone, a young entrepreneur and media influencer.
Lil Yachty's Sister: Nina Simone's Knack for Hair
Nina established the hair enterprise Pinktensions in late 2020. During quarantine that year, her interest in hair had grown, and she began styling her own, her mom's, and her friends' hair, eager to perfect her craft.
She launched an official Instagram page for the brand; however, the last update was a promotional post from October 2021. Still, she remains active on her personal page. Nina also recently launched a YouTube channel, and at the time of writing, she had amassed over 16K subscribers.
A Glimpse into Nina Simone's Childhood with the Lil Yachty
Nina drew her first breath on June 24, 2003, born to Venita and Shannon McCollum and named after the singer Nina Simone. Her parents separated when her brother was in kindergarten, and her dad moved to the city.
She mainly lived with her mom, but now and then, she and Lil Yachty would visit their dad on weekends. She had another brother, born to her dad from another relationship. It's unknown if she ever cultivated a relationship with him, but Lil Yachty never could.
Still, the singer-songwriter has a strong bond with Nina. In 2017, he shared that he spent approximately $10K spoiling her on her birthday. He also joked about her not following him back on X (formerly Twitter), writing:
"My blood little sister doesn't follow me back, lmao; I'm so lame."
Nina Simone on Growing up with a Famous Brother
In mid-2020, Venita invited Nina to her podcast, "Raising a Rapper," where Nina shared insight into her experience as the sibling of a celebrity. The 20-year-old described being Lil Yachty's sister as "amazing" because of all the privileges that came with it.
She gushed about these privileges, including "meeting new people" — her brother raved about meeting prestigious fans Beyonce, Jay Z, Sasha Obama, and Malia Obama — free tickets to concerts, hearing new music before it's released, and watching her brother at work in the studio.
But along with these advantages, there were still challenges, which she also touched on in her first YouTube video. Nina shared that adjusting to her brother's fame was "rocky." Her mom's attention had to shift more toward him, which she admitted was difficult for her.
And although Nina has enjoyed being known as Lil Yachty's sister, she sometimes found the attention from the media overwhelming. She mentioned the criticism she often received on social media, as fans dissed her because her brother bought her nice things. However, Nina maintained that Venita also spoiled her.
Anomama