Jimmie Allen, His Wife Alexis and Their Daughter Naomi | Naomi | Source: Instagram/lexmarieallen | Facebook/jimmieallenmusic
Naomi Bettie Allen is Jimmie Allen's daughter, named after his grandmother. Naomi's date of birth holds a special meaning to her father. She arrived the day her father's song topped the charts.
Jimmie Allen's daughter, Naomi Bettie Allen, is now three. She has a social media page full of her pictures, but the account has since become inactive.
During Naomi's first birthday, her mother shared a video of her showcasing her growth and celebrating her milestones. She honored her with a touching tribute alongside the video.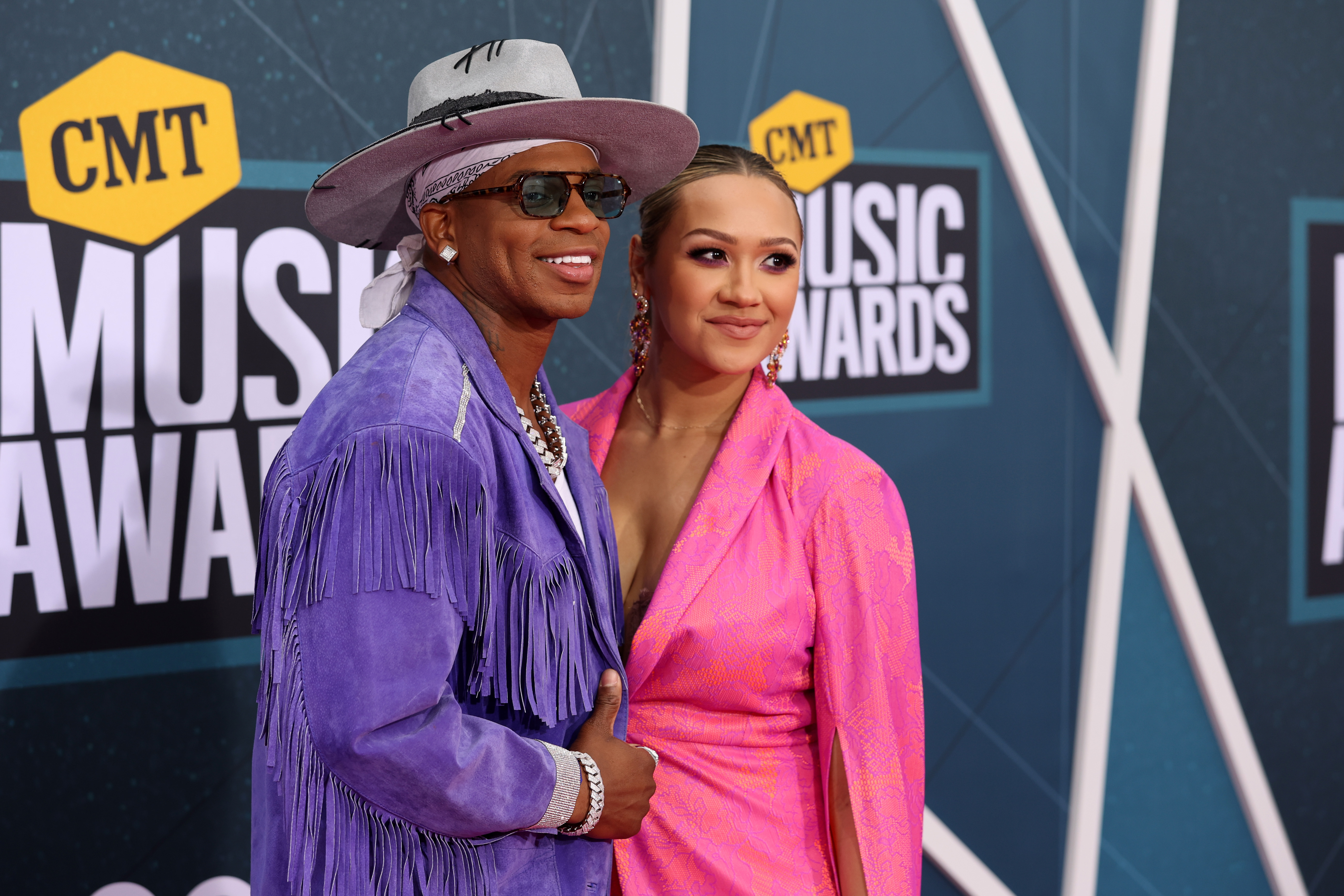 Jimmie Allen and Alexis Gale attend the 2022 CMT Music Awards at Nashville Municipal Auditorium on April 11, 2022, in Nashville, Tennessee. | Source: Getty Images
Facts about Naomi Bettie Allen
Naomi's father shared that her arrival happened at the perfect moment, the same day his song reached the number-one spot on the charts. Her dad expressed excitement and joy during a phone interview on "The Ty Bentli Show," highlighting how Naomi's arrival was perfectly timed.
Naomi Bettie Allen shares her name with her great-grandmother, Bettie Snead, who sadly passed away in September 2019. Both her great-grandmother and her grandfather, James, served as the inspiration for her father's EP titled "Bettie James."
Jimmie, now a father of three, expressed his full support for his wife's choice not to have more children.
During an interview, Jimmie disclosed that he aimed to preserve and celebrate their legacy through his music. Naomi has an older brother, Aadyn, her dad's son from his former relationship. Aadyn is already following in his father's footsteps. Jimmie revealed that while his son aspires to be a country music singer, he wants to make him a pop star.
How Naomi Bettie Allen's Mom Celebrated Her Birthday
Naomi Bettie Allen has an Instagram account, but it has been inactive since 2020. The page, which has 2015 followers and 17 posts as of this writing, features Naomi's pictures, which document her growth.
On Naomi's first birthday, her mom shared a touching video capturing her growth. Alongside the video, she wrote a heartfelt tribute expressing her immense pride in Naomi's journey. She began her post with the words:
"I can't believe I'm actually writing about your first birthday – I would reverse time and cuddle that tiny baby all over again but honestly seeing the girl that you are turning into at this very moment, I couldn't trade this for the world."
Naomi's mother continued to express her deep affection, showering her with kind words and describing her as the embodiment of joy, beauty, and perfection. In 2021, Naomi's parents welcomed another child, her sister Zara, who faced a medical complication shortly after birth and had to stay at the hospital for some time to recover fully.
Jimmie, now a father of three, expressed his full support for his wife's choice not to have more children. Alexis had previously mentioned that she didn't have a problem with giving birth, but she found the pregnancy phase to be the most challenging part of the experience.
Naomi's parents announced they were separating in April, with the news of their divorce filing breaking the same day her dad was sued for sexual assault. In July, Jimmie said the divorce was still pending as he and Alexis agreed to try and resolve things together as a family.
Anomama