Next time you head off for your dose of grand culture, reconsider how you get it. Museums are all very well, but gloomy paintings of swooning saints and statues of limbless Greek goddesses won't entertain for long.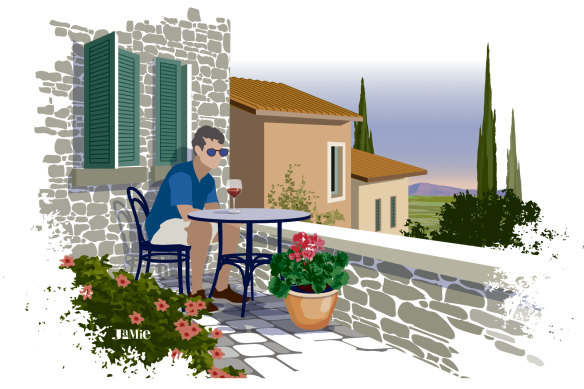 Look at Mona Lisa: she's just a grimacing, average Italian woman apparently suffering from toothache. But sit in Campo de'Fiori in Rome and you'll see actual Italians wafting by on clouds of perfume. You can tell they aren't off to the dentist but to bar terraces to drink prosecco while looking fabulous.
Sometimes it pays to throw away your bucket list. What do you really remember of that temple or palace of art you so assiduously visited years ago? And does it really matter that you haven't seen Kyoto's top 10 sights, when all around you the city bursts with life?
The traveller who lets go and does nothing, will be rewarded. What you'll remember is the hour spent drinking chianti on a Tuscan terrace, stickybeaking at passing humanity in Tiananmen Square, or listening to the Sunday singing of Cook Islanders with flowers in their hair.
Slump on a bench, in a pew, on a tram and you'll soak up far more engaging culture than you'll ever get by gazing at sculpted muses. Slow down, linger and loiter, and become what the French call a flâneur or idler, or even better, a boulevardier: someone who ambles along the streets, stopping off at fashionable watering holes for a drink or two.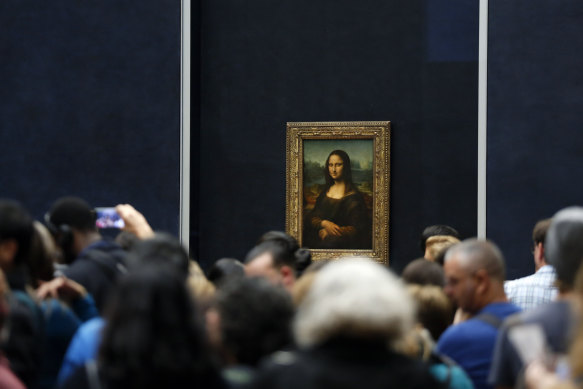 Read a book in a Vienna café and you can peer over the pages at characters straight out of Freud's consulting room or a 1940s film noir. Sit on the riverbanks in Berlin among long-haired students strumming guitars, and pass a beery afternoon.
Loading
Why is being dutiful about sightseeing better than doing nothing? "It is not enough to be busy. So are the ants. The question is: What are we busy about?" asked American philosopher Henry David Thoreau.
Good question. We live in an age of instant communication and increased speed, but travel ought to be about slowing down and rediscovering what you've been missing.
Get busy doing nothing. Throw away the guidebook and watch clouds scud across a real Dutch landscape. Have another Aperol spritz. Don't hurry. Don't worry you won't have time for that must-do, because why must you do it? Let the day float past, and you'll find your travels not diminished but enriched.
Read More: World News | Entertainment News | Celeb News
SMH