Patrick Mahomes' X (formerly Twitter) activity suggests that he is opposed to synthetic surfaces, as the NFL reacts to the injury of Aaron Rodgers.
Rodgers ruptured his Achilles tendon when he was sacked by Leonard Fournette in the season opener against the Buffalo Bills.
The New York Jets debutant and star quarterback is now out for the season, as his season lasted just 75 seconds of play.
Mahomes appeared to cast his ballot on the matter by retweeting a statement by Lloyd Howell, the executive director of the NFL Players Association which read:
"Moving all stadium fields to high-quality natural grass surfaces is the easiest decision the NFL can make. The players overwhelmingly prefer it and the data is clear that grass is simply safer than artificial turf.
"It is an issue that has been near the top of the players' list during my team visits and one I have raised with the NFL.
"While we know there is an investment to making this change, there is a bigger cost to everyone in our business if we keep losing our best players to unnecessary injuries."
The MetLife Stadium features a synthetic surface, which is made up of fibers to appear like grass. Whilst it's expensive to install, it needs little to no maintenance and can work out as cost-effective in the long run.
However, it is linked to higher rates of leg injuries in athletes with some being season-enders such as Rodgers' misfortune.
Frustration at the soccer World Cup
Howell expressed further frustration at funding being made available to transform synthetic surfaces for soccers' FIFA World Cup, which will be hosted across North America in 2026.
"It makes no sense that stadiums can flip over to superior grass surfaces when the World Cup comes, or soccer clubs come to visit for exhibition games in the summer, but inferior artificial surfaces are acceptable for our own players. This is worth the investment, and it simply needs to change now."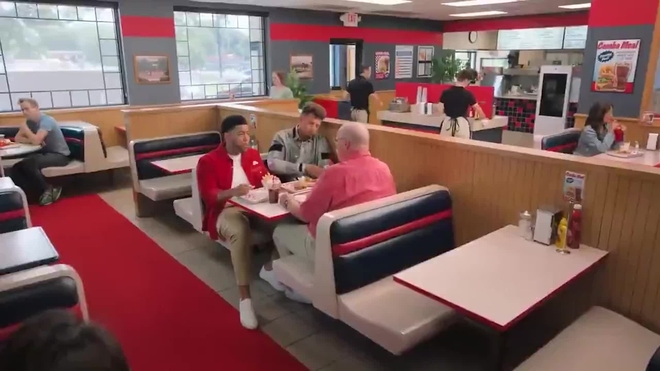 It appears that the Kansas City Chief's star QB concurs with Howell, although it has to be stressed that a retweet isn't 100% an endorsement.
Read More: World News | Entertainment News | Celeb News
Marca