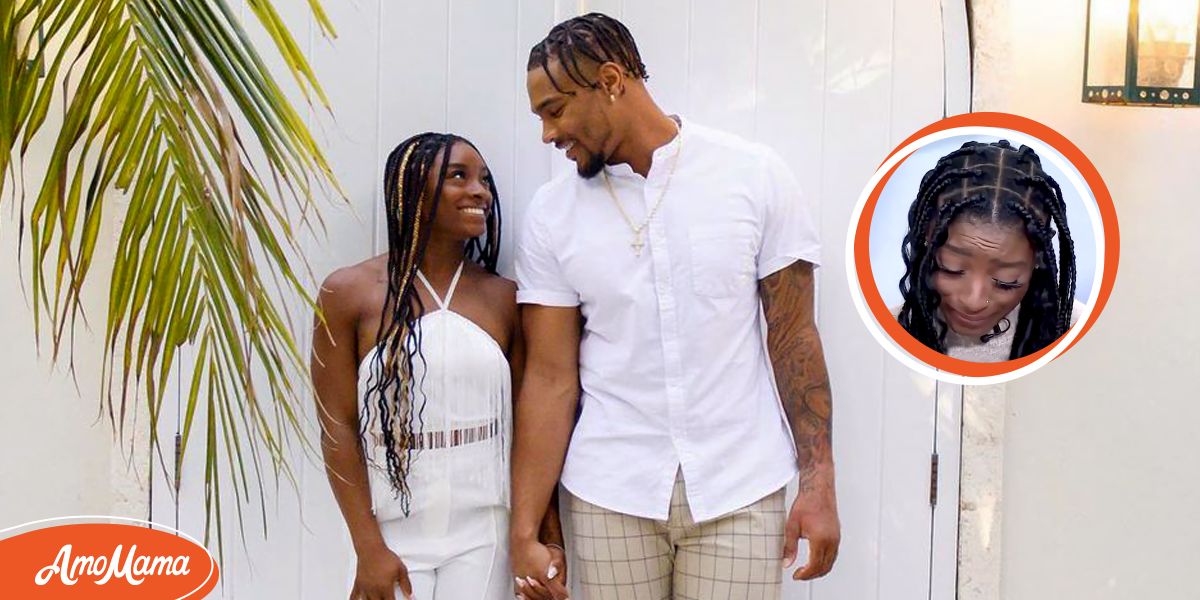 Simone Biles and her husband Jonathan Owens | Source: Instagram.com/Simone Bilesher
Newlyweds Simone Biles and her husband Jonathan Owens have to say goodbye to each other for six weeks. The couple has had to adjust to maintaining a long-distance marriage while they deal with their thriving careers. But the two are enjoying every second they get together.
Olympic gymnast Simone Biles is embracing a long-distance marriage with her footballer husband Jonathan Owens.
Biles shared on her social media that she and her husband were about to spend six weeks apart. She went to see Owens play his regular season game for the Parkers in Green Bay and shared a photo of the two of them after the Parkers won with the caption, "See you in 6 weeks, babe."
Biles had an interview with Hoda Kotb on the Today Show and opened up about how they maintain their long distance. The athlete said they had to face the music just a week after getting married because Owens needed to go to Green Bay, where he was signed after two days.
Just like that, the couple had to re-adjust their lives to Owens, spending more time in Green Bay while Biles is based in Huston.
Things might not be ideal for the couple, but they are both making strides in their career, which Biles is grateful for. She just won her eighth national title in California, and watching each other focus on their career has been enjoyable for her.
How It All Started
Biles and Owens met in Huston in 2020. They got engaged almost two years later, in 2022, and had a small court wedding before their destination wedding with friends and family in Cabo San Lucas.
They announced the good news on Instagram with dreamy wedding photos of them looking romantically in each other's eyes. Bile captioned her set of pictures with the words, "I do, officially Owens."
The wedding photos came after Biles had taken a break from international gymnastics competition. Now that she's back at it and has to split her time between her work and her husband, she appreciates their time together.
It might not be easy, but the time they spend apart makes the reunions more special. "Cherish the moments that we get together," she reiterated.
Biles also spoke about how coming back from her hiatus had been. She admitted that she was initially nervous because there's an added layer of pressure when athletes take time off.
However, when she started competing in the championships, she took each day as it came and did her best to stay on top of her training. The determination and hard work paid off because Biles won her eighth championship.
The couple is doing everything to balance their careers and enjoy the early stages of their marriage. Biles shared another one of her and Owens's reunion with a picture of their hands and the diamond rings. "Back together again," she wrote.
Anomama