Stefon Diggs' daughter, Nova, has changed the football player for the better and has brought sides out of him he didn't know he had. The athlete typically keeps details about his life private but has been caught sharing a few sweet moments with his little girl.
Stefon Diggs has made a name for himself as a National Football League (NFL) player. However, away from the field, the wide receiver tries to set an example for his daughter, Nova, of how a man should treat her and hopes to be his little girl's first love.
Little is known about Stefon Diggs' baby mama, but in the six going on seven years since entering her father's life, his daughter has already changed the footballer by bringing out his soft side and teaching him patience.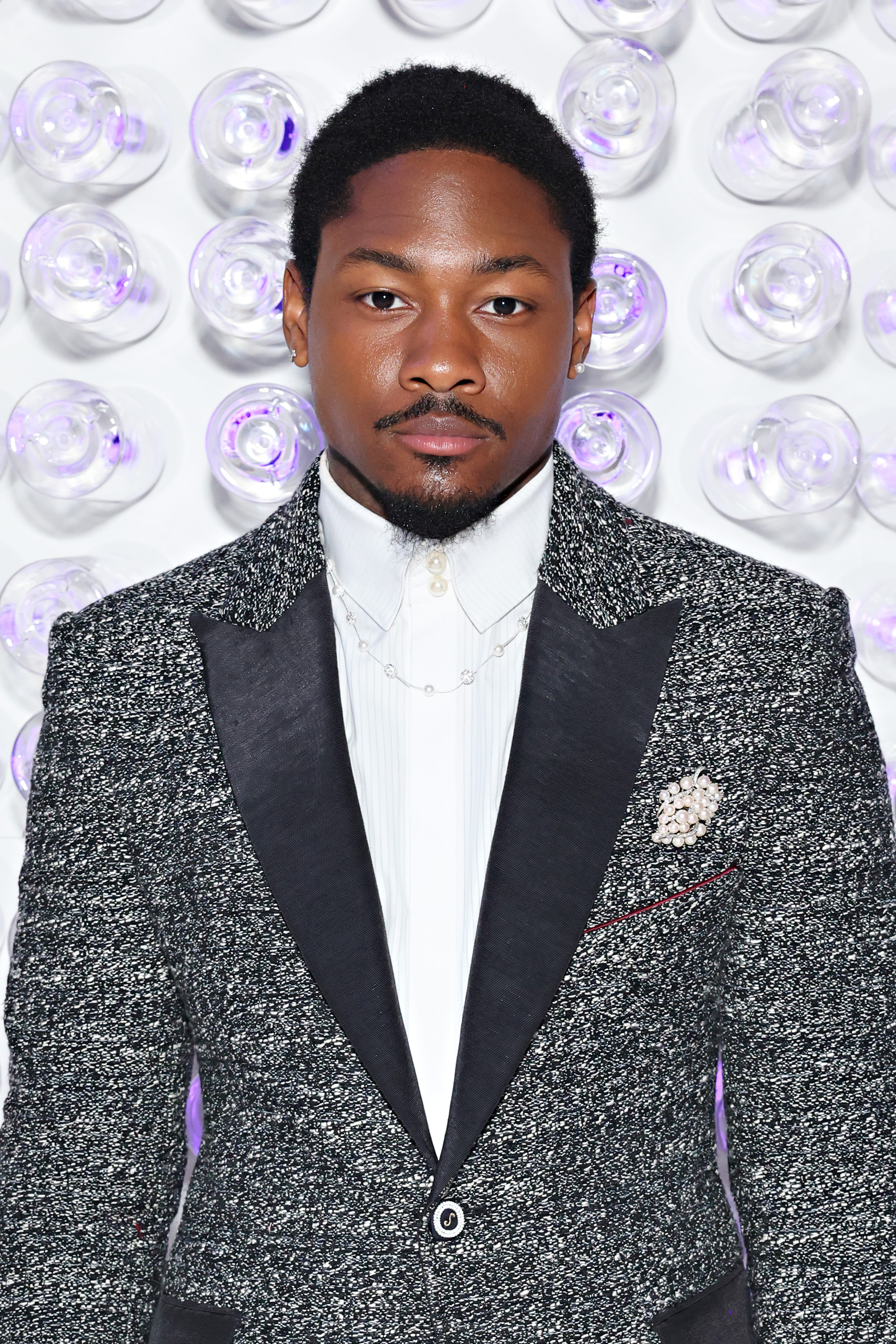 Stefon Diggs at The 2023 Met Gala on May 1, 2023, in New York City. | Source: Getty Images
Stefon Diggs Joked That His Daughter Has His Attitude
According to reports, Nova was born on October 14, 2016, to her NFL star father and a woman named Tyler Marie. While little is known about Nova's mom, her dad confirmed she inherited a few qualities from him and his family.
"When I look at her, I'm like, 'Whoa, you act just like Tre,'" Nova's dad said of her soft-spoken nature that resembles her uncles. However, the soon to be seven year old also inherited a few traits from her father, who humorously took to Twitter to share:
"My daughter has my attitude… and now I know how frustrated I make people."
Stefon Diggs and His Daughter's Cutest Moments Together
In 2019, Stefon posted a sweet video of himself making his daughter's hair. Later, he tweeted, "Surprised my daughter had the patience lol I had to watch hella YouTube videos (sic)."
A few years later, Nova was adorableness personified as she quoted the famous line "Show me the money" from Tom Cruise's "Jerry Maguire" at her father's contract signing.
In another tweet, Stefon wrote a response to someone asking what kids got for their teeth at the time. The NFL star typed, "I just saw this… but I'm buying my daughter a Nextel the bleep bleep Juint." In 2022, the daddy-daughter duo pulled at the heartstrings as someone shared a clip of them running, smiling, and skipping off the field together on social media.
And when Nova was younger, she and her famous dad were the center of attention when the camera caught them endearing playing together during an NFL pregame.
Stefon Diggs on Fatherhood
In 2018, Stefon opened up about what fatherhood has been like for him. He revealed that while it was "dope," it instilled in him a desire to set an example for his daughter of how a man should treat her. The wide receiver also said:
"I'm a little softer now because I've got a soft spot for my daughter. I just love her so much, and I do everything that I can to make sure that she's OK."
Nova's dad grew up with younger brothers, and while that gave him a taste of fatherhood, it paled in comparison to the amount of patience he's had to learn and to find a "soft voice" he never knew he had. "When it comes to my daughter, I'm not the aggressive guy – all that stuff comes off when I'm around my daughter. I'm very gentle," Nova's dad revealed.
Anomama