SZA opened up about her siblings earlier in her career and how they influenced and nurtured her musical inclinations. The first song the singer ever made was a collaboration with her brother, a former rapper turned visual artist.
SZA broke into the musical industry in the early 2010s, forever etching her name in this generation's rendition of R&B and Soul. Although pursuing music wasn't her "original plan," it was something that fell into place on its own.
The Muslim-raised singer grew up in a strict and conservative household, where her exposure to pop culture media was limited. Her father listened to Jazz by legendary musicians like Sarah Vaughan, Billie Holiday, and John Coltrane.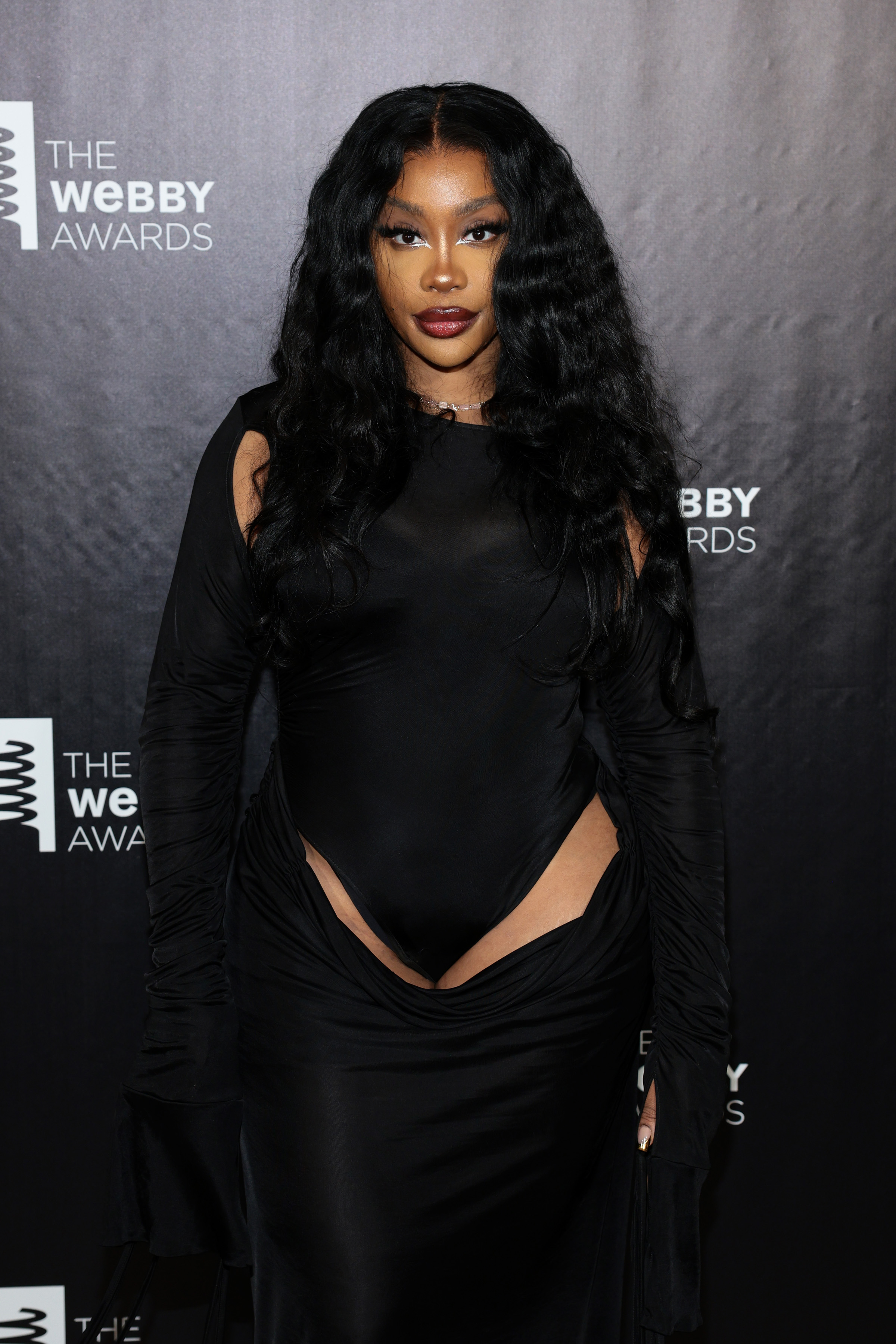 SZA attends the 27th Annual Webby Awards on May 15, 2023, in New York City. | Source: Getty Images
Most genres outside of that were out of the question. However, occasionally, SZA had glimpses of hip-hop and R&B through friends and her siblings; she's one of three, born between an older sister, Panya Rowe, and a brother, Daniel "Manhattan" Pierre.
Sza's Siblings: Her Brother, Daniel Pierre, Is a Vector Impressionist
Pierre grew up on the Upper West Side of New York City. He attended the LaGuardia High School of Performing Arts to hone his skills in vector illustration and interior realization but "departed from the institution early."
Still passionate about graphic design, he taught himself the necessary skills to make it his full-time profession and has since launched several successful clothing lines. He also owns Central Promises, an online shop where he sells his art.
Additionally, Pierre does commissions and promotes his work on his Instagram page. In his bio, he describes himself as a "Designer, Creative, interior realizer, vector impressionist. A Wave God. Also, I don't believe in the future."
Sza's Brother: Daniel Pierre's Musical Stint
Pierre's stage name as a rapper was Manhattan. It's unclear when his musical stint began and ended, but he once worked on a track titled "Where Do We Go From Here" and invited SZA to sing.
"I don't even know why he asked me to do that. 'What do I say?' Say whatever you feel," SZA recalled. After recording the song, she remembered listening to herself and thinking, "This doesn't sound so bad."
She admitted her only reference to singing at the time was Ella Fitzgerald, ODB, and a childhood neighbor. Listening to her and Pierre's song years later, she felt it was "horrendous." Still, it wasn't the only time Pierre asked her to sing.
The pair got creative, as Pierre would have SZA sing Notorious BIG lyrics over MF Doom beats. It seems they bonded over music, as they both struggled with their mental health. "I was depressed, and he was depressed, and I didn't have [expletive] else to do," SZA said.
SZA's Sister, Panya Rowe, Lived in a Different State
Rowe was born 11 years before SZA arrived. She's the artist's half-sister, born in SZA's father's previous relationship. She lived in California and would visit SZA in New Jersey. The "Good Days" songstress said she was obsessed with Rowe and longed to be close to her.
Rowe loved playing Tupac, Wu-Tang Clan, Lil Jon, and Cash Money music whenever she was around, which served as an emotional outlet for SZA. Unlike Daniel, however, Rowe seems to live a low-key life away from the spotlight.
Anomama