Following a dispute over a punishment imposed by his stepdad, a teenager's call for his father to pick him up led to an unexpected twist. When the father arrived, he was taken aback as he delved into the details, uncovering a complex narrative that included his son's side of the story and the stepdad's perspective. Emotions ran high, leaving the father torn between the different accounts of the situation.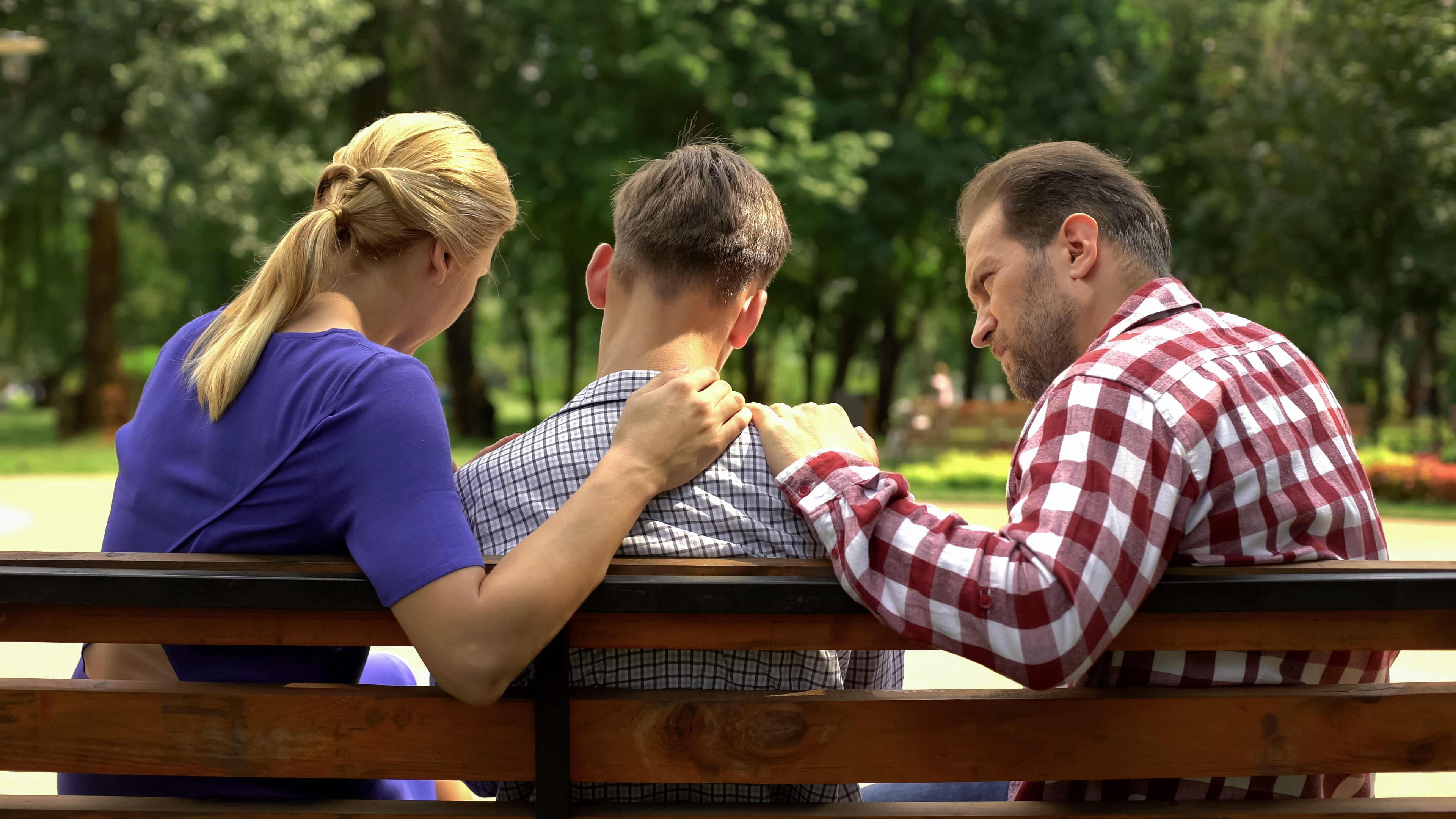 A couple is pictured talking to their teenage son in the park | Source: Shutterstock
Parenting is pivotal in shaping a child's life, filled with nurturing moments, guidance, and, occasionally, tough decisions. Disagreements between parents and children, whether about household rules, education, or discipline, are natural in this journey, offering opportunities for mutual growth.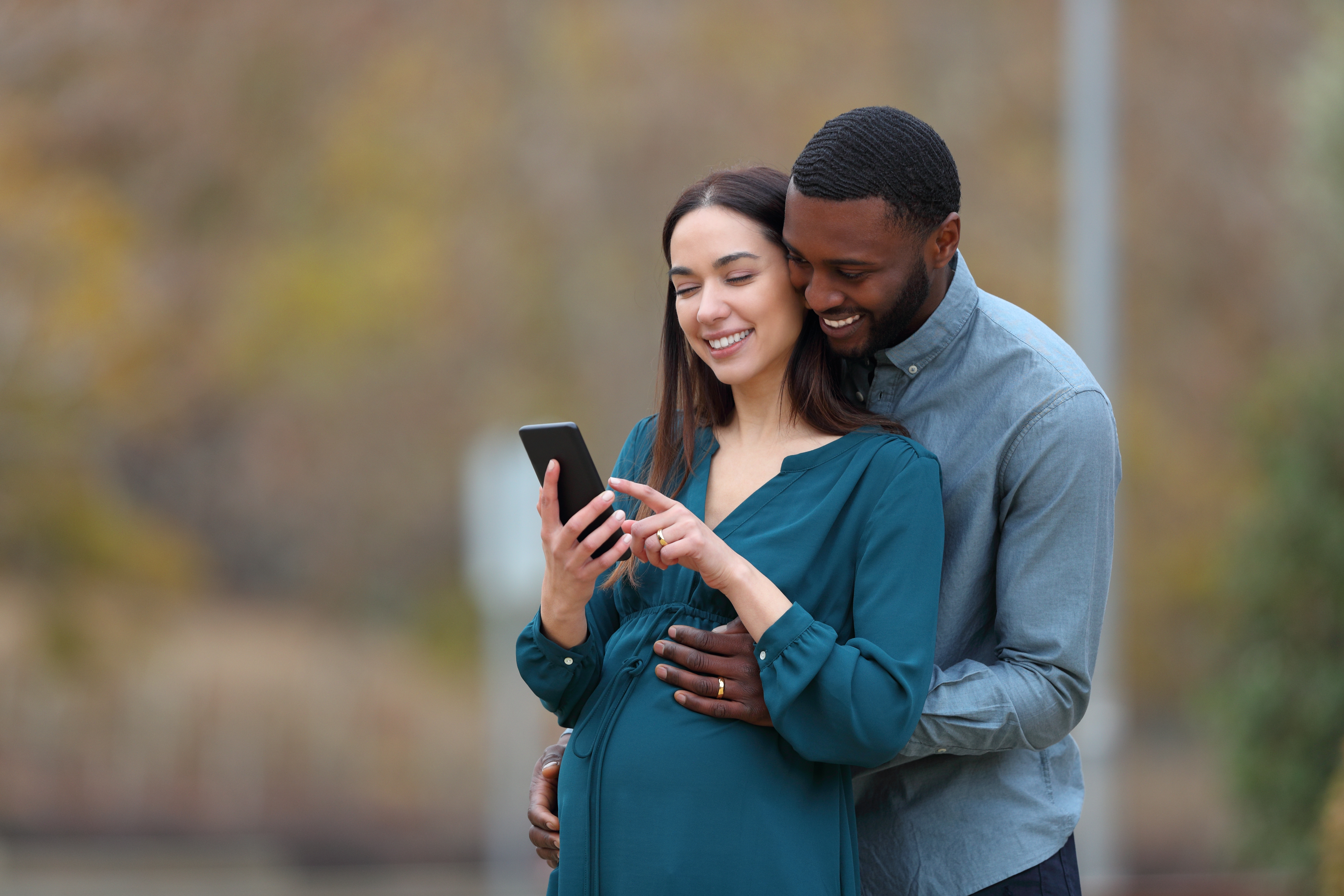 An interracial couple with a pregnant wife and her husband checking smartphone in a park | Source: Shutterstock
While testing the balance between authority and empathy, these conflicts foster independence and critical thinking in youngsters. Today's story dives into one such scenario where differing parenting perspectives on rewards and punishments come to the forefront, impacting lives.
A Father's Dilemma
In December 2022, an anonymous 43-year-old father turned to Reddit's "AITA" forum to share a complex family situation involving his 16-year-old son. The backdrop was a divorce that had occurred several years earlier, with his ex-wife recently remarrying Jonathan, a man of a different racial background (Jonathan was black, while the father and ex-wife were white).
Seeking an impartial verdict, the distraught father sought Reddit's judgment, asking if he was in the wrong (AITA) for his disciplinary actions.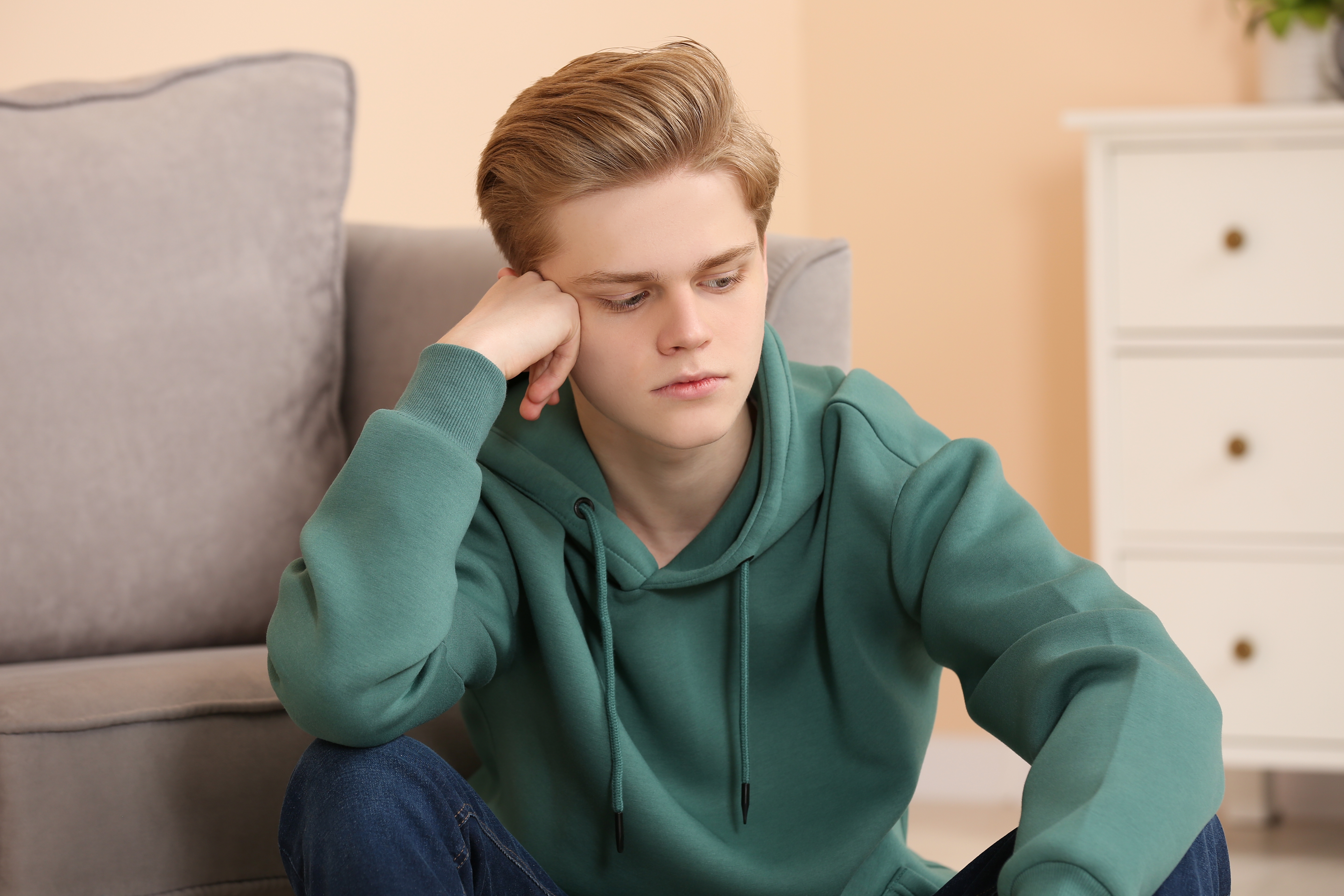 An upset teenage boy sitting alone in his room | Source: Shutterstock
Furthermore, Jonathan had two teenage sons from a previous relationship. Despite sharing custody with his ex-wife, the son spent most of his time at the father's place due to the larger living space and greater privacy.
The turmoil began during a weekend visit to the mother's home when the son called his father in distress, prompting a swift response. "Last weekend he was at his mom's and on Sunday, he called me all upset saying to come pick him up. I rushed over there," recalled the original poster.
A stressed-out black man sits holding his head in his hands | Source: Shutterstock
As soon as he arrived, the father discovered that a dispute had arisen between the teenager and Jonathan over household chores, leading Jonathan to employ a disciplinary tactic consistent with the norms established by both parents: restricting the son's access to the internet and video games for the day.
"Jonathan locked him out of wifi and banned him from video games until he does his chores (which is how my ex and I also discipline him, and Jonathan has our permission to do the same if my son acts out — he can use the same methods he uses with his sons)," explained the father. However, more significant punishments were reserved for decisions jointly made by the ex-spouses.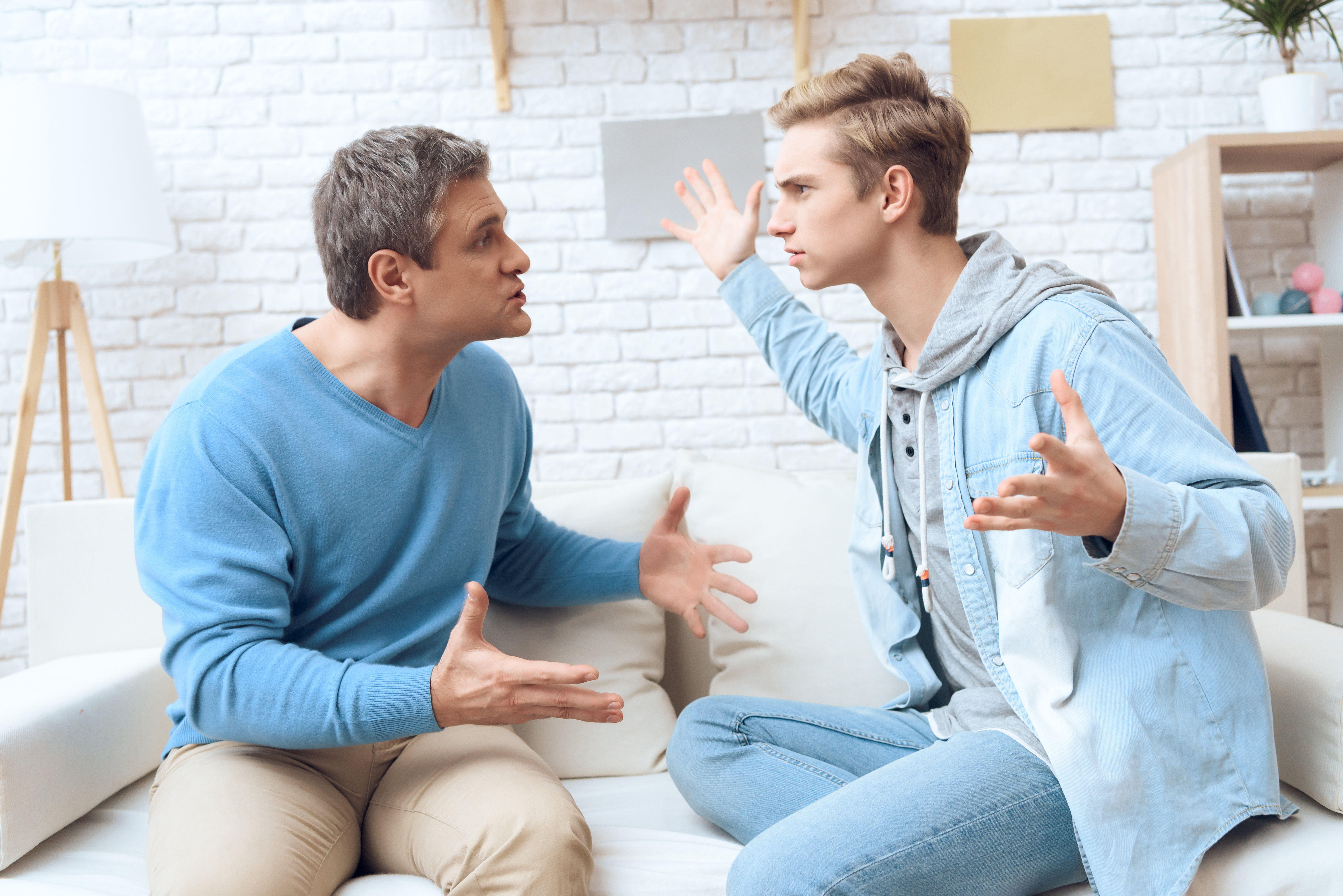 A father-son duo is pictured having an argument | Source: Shutterstock
The pivotal moment occurred when the son used a highly offensive racial slur against Jonathan, deeply offending him. Upon learning of this exchange, the father confronted his son, who acknowledged using the derogatory term and rationalized it, claiming it was somehow justified.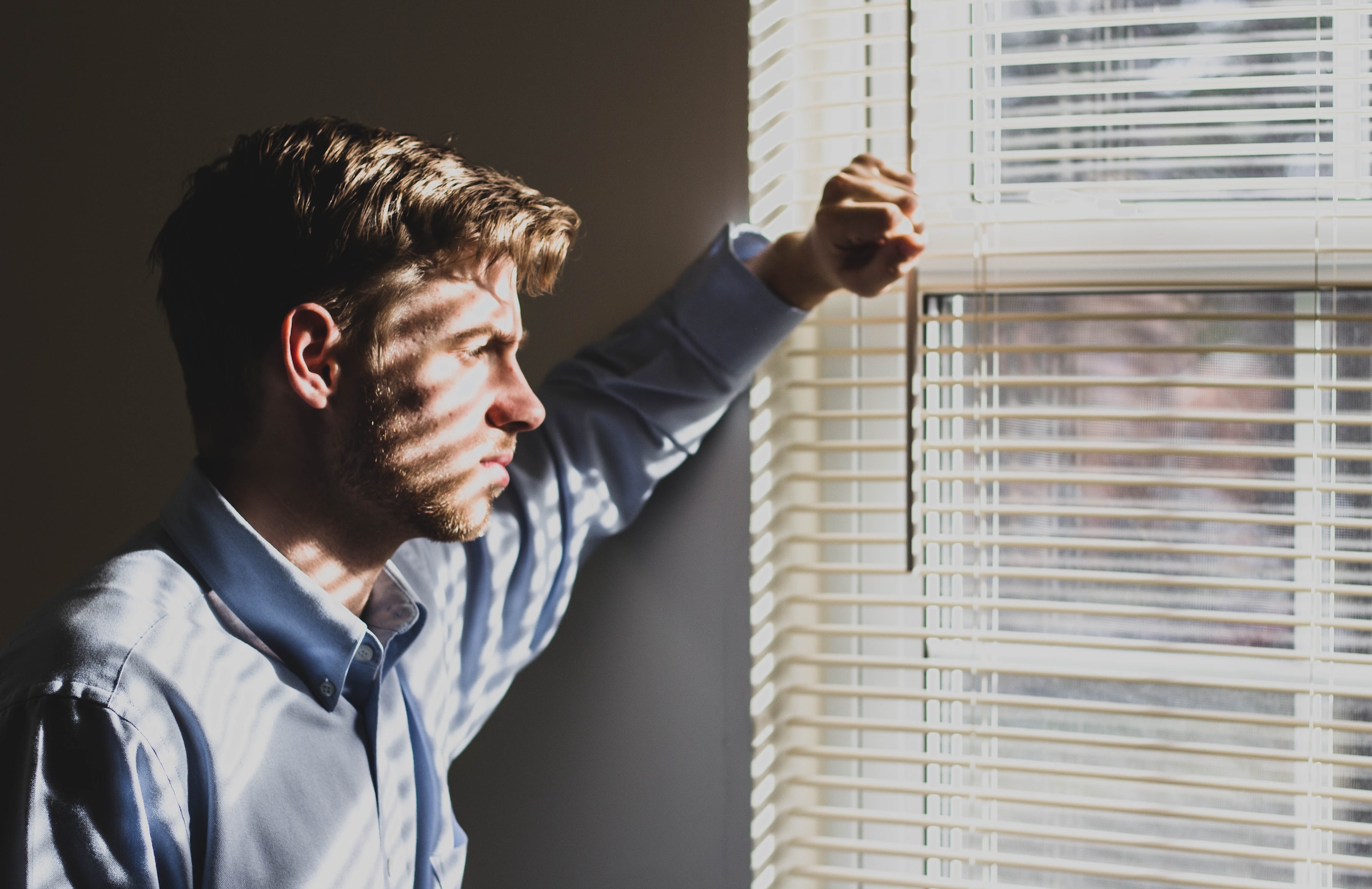 A troubled man stands near the window, looking outside and contemplating his problems | Source: Unsplash
In response, the father, with the support of his ex-wife, issued a month-long grounding for his son. This decision ignited a family rift, with the son, OP's brother, and his mother all questioning the proportionality of the punishment for a single word uttered in anger. Seeking an impartial verdict, the distraught father sought Reddit's judgment, asking if he was in the wrong (AITA) for his disciplinary actions.
What Do Netizens Say?
The father's Reddit account garnered an overwhelming response from fellow Redditors, the majority of whom declared him "NTA" and shared their perspectives on the situation. Many Redditors commended the father for his actions, noting that there was work to be done with his son to address his inappropriate behavior. Despite the son's evident wrongdoing, they praised OP's decision to stand up for Jonathan, the stepfather.

One netizen applauded OP's parenting skills | Source: reddit.com/r/AmItheAsshole
Expressions of concern also emerged, with many Redditors advising the father to monitor his son's online activity, suggesting that the son's lack of remorse might indicate deeper issues.

A second user advised OP to monitor his son's internet history | Source: reddit.com/r/AmItheAsshole
Several individuals justified the punishment, emphasizing the gravity of the son's actions and lauding the father's approach to parenting. They stressed that the son's use of a racial slur was not just another curse word but a hateful pejorative, used knowingly and with the intent to hurt.

A third Redditor commended OP's parenting skills | Source: reddit.com/r/AmItheAsshole
Many Reddit users applauded the father's solidarity with Jonathan, highlighting that the son's behavior was not aimed at a stranger but rather at three individuals living in the same household. This, they believed, justified the father's disciplinary response.

Another user supported the father in the way he handled the situation | Source: reddit.com/r/AmItheAsshole
Furthermore, Redditors suggested indirect actions to educate the son about the history and impact of racial slurs. They emphasized the importance of helping him understand why such words, as well as other slurs related to race, faith, country, gender, and more, are cruel and disrespectful.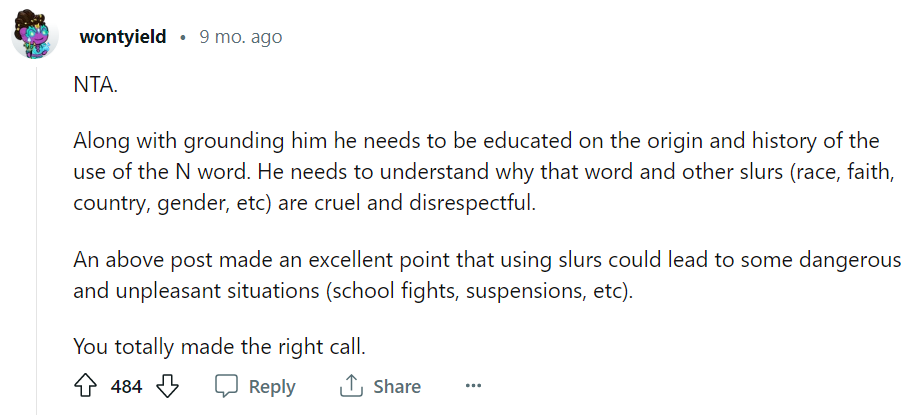 Yet another netizen sided with the father, saying he made the right call | Source: reddit.com/r/AmItheAsshole
Do you think the father was justified in his actions? Click here to read another story about a boy who threw his younger stepsister's books into the pool. Later, his stepdad learned what he had done and took drastic actions.
Anomama