Tim McGraw is a talented and well-celebrated country singer who made a fortune through his music.
Outside work, McGraw is a proud father of three daughters and a loving husband to his lovely wife, Faith Hill.
McGraw found out when he was a child that his dad was a millionaire while his mom struggled to pay the bills at home while working three jobs.
Tim McGraw is a powerhouse in the music industry. The country star has won three Grammy Awards and landed 21 number-one singles on the Billboard Hot Country 100 chart.
Aside from being a talented singer, McGraw has also ventured into acting. Between 2004 to 2011, he starred in eight movies and continued to work long after, most notably in "1883."
The country star married fellow musician Faith Hill in 1996, and the two have remained happily married since then. Together, they share three daughters named Gracie, Maggie, and Audrey.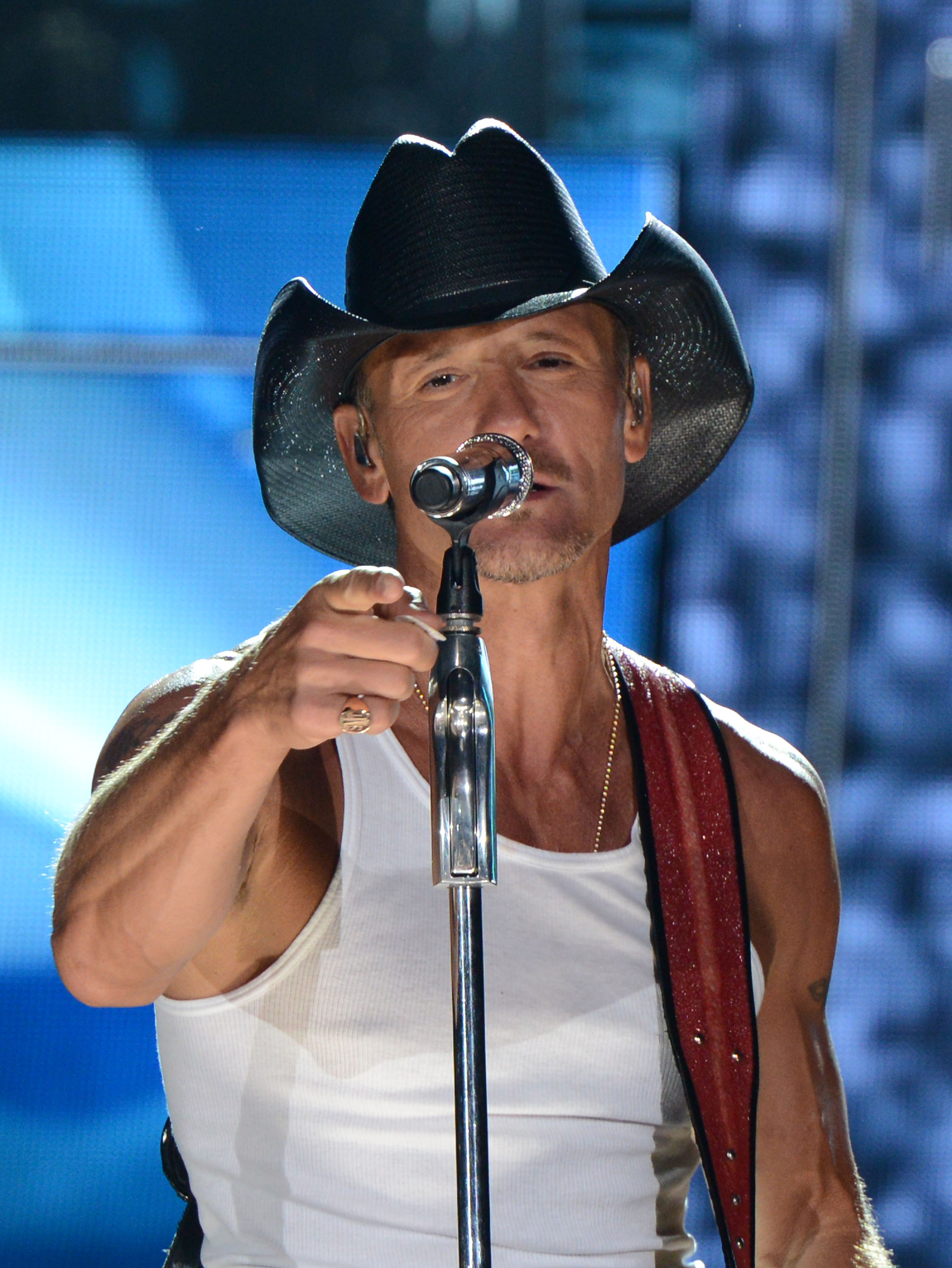 Tim McGraw performs during the Sundown Heaven Town Tour at Sleep Train Amphitheater on May 9, 2014 in Wheatland, California. | Source: Getty Images
Tim McGraw's Difficult Childhood
Despite a successful career and a budding married life, McGraw had his fair share of difficult times. He had a tough childhood, living in "poor circumstances" while being raised by a single mother.
At the time, he went by the name Tim Smith, having taken the last name of his stepdad, Horace Smith. Nevertheless, he and his stepfather were never close. While McGraw acknowledged he was a good guy at heart, he also had many problems that he let out the wrong way at the expense of McGraw and his mother.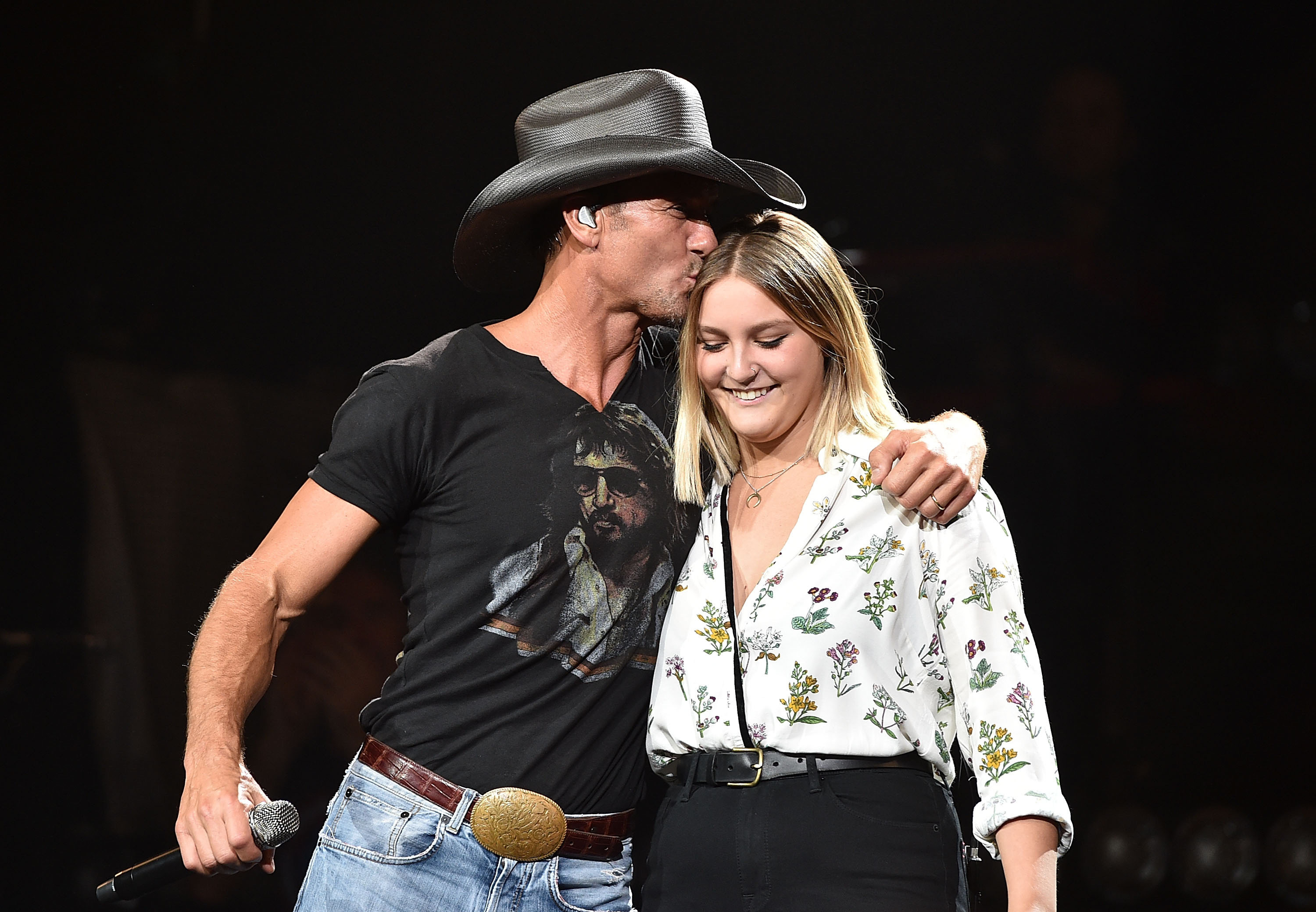 Tim McGraw, left, performs with his daughter Gracie McGraw on the "Shotgun Rider" tour at Bridgestone Arena on August 15, 2015 in Nashville, Tennessee. | Source: Getty Images
When he was 11, his world turned upside down when he came across his birth certificate in his mother's closet. The certificate stated that his biological father was Tug McGraw, a professional baseball player.
The situation puzzled McGraw, and he began to think of all the possibilities of being the son of a famous and well-paid athlete. It was ironic to him that while his mom was suffering, his dad was thriving in his career.
McGraw confronted his mother on the topic; months later, he met his biological dad for the first time. However, it wasn't until seven years later, when he turned 18, that they met again.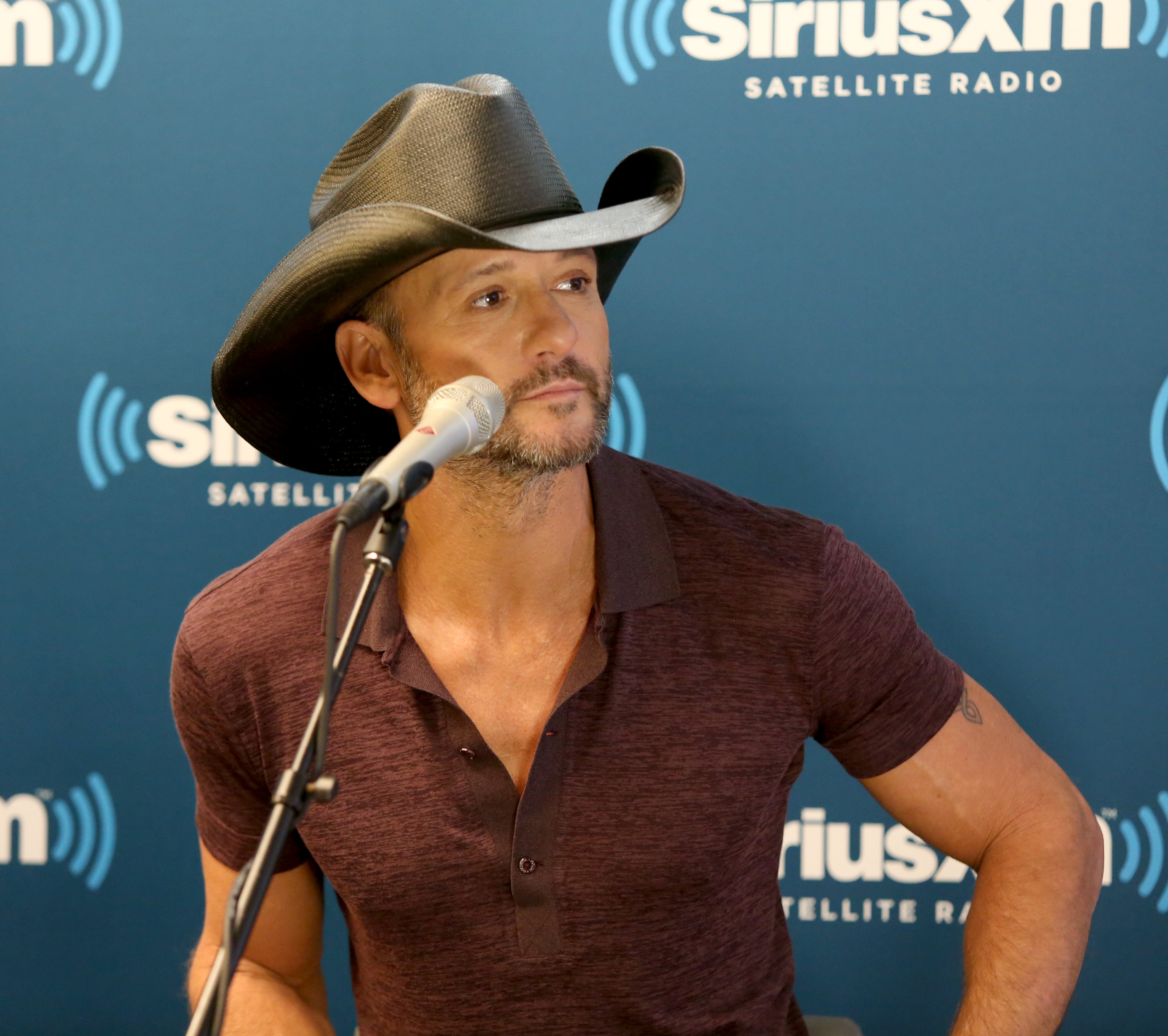 Tim McGraw answers questions during a Q&A session as part of SiriusXMs Town Hall series at SiriusXM Studios on September 18, 2014 in New York City. | Source: Getty Images
His mom, Betty Trimble, met Tug as a high school senior. She fell pregnant and never graduated, instead choosing to raise her son as a single mother.
McGraw looked up to his mother, a woman who had to endure an abusive marriage and poverty amidst having to raise him and his two sisters. His mom worked "three jobs" and paid all the bills.
When he was a young child, a striking moment engrained in McGraw's mind forever was when his mom was crying with her head on the table, surrounded by bills. She didn't see him there, but it resonated with him for years.
McGraw dedicated a song to his mom, and to that moment, titled "I Called Mama." His mom cried when he made her listen to it for the first time.
Coming from not having much, McGraw suddenly changed his perspective on what he could achieve. Talking about it, he said:
"I felt like when I found that out, you know, he's a professional baseball player who's successful, to me, it made me think that blood is in my veins, so that ability is in there."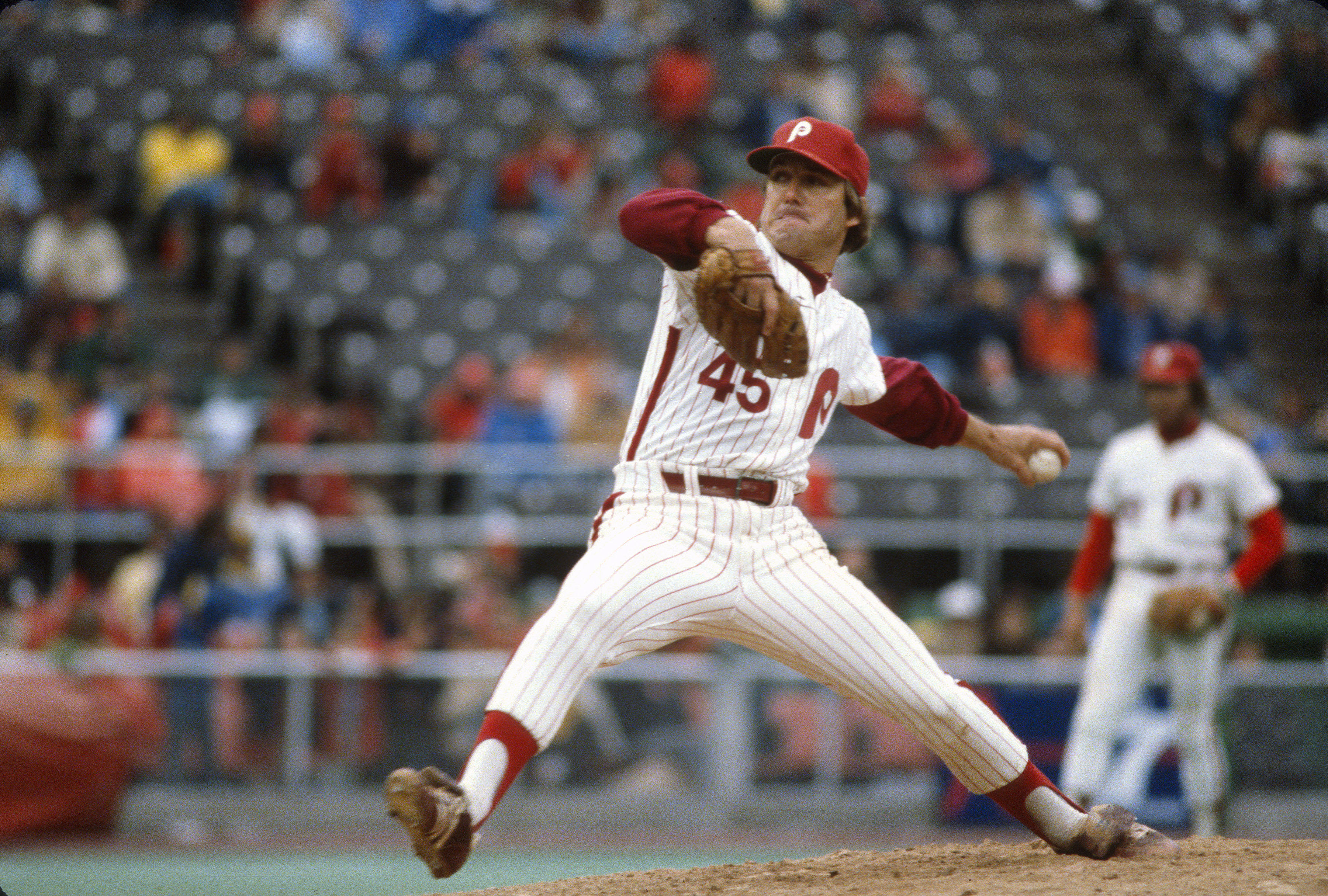 Pitcher Tug McGraw #45 of the Philadelphia Phillies pitches during an Major League Baseball game circa 1978 at Veterans Stadium in Philadelphia, Pennsylvania. | Source: Getty Images
McGraw recalled how as a teenager, he watched his dad play at the World Series games. He found it ironic that he was able to only catch the game because he and his mom had been lucky to have been able to pay the TV bill that month.
McGraw grew up not wanting to live the rest of his life in poverty, so he worked hard. He graduated salutatorian of his high school class in 1985 before studying at the Northeast Louisiana University and the Florida Community College in Jacksonville.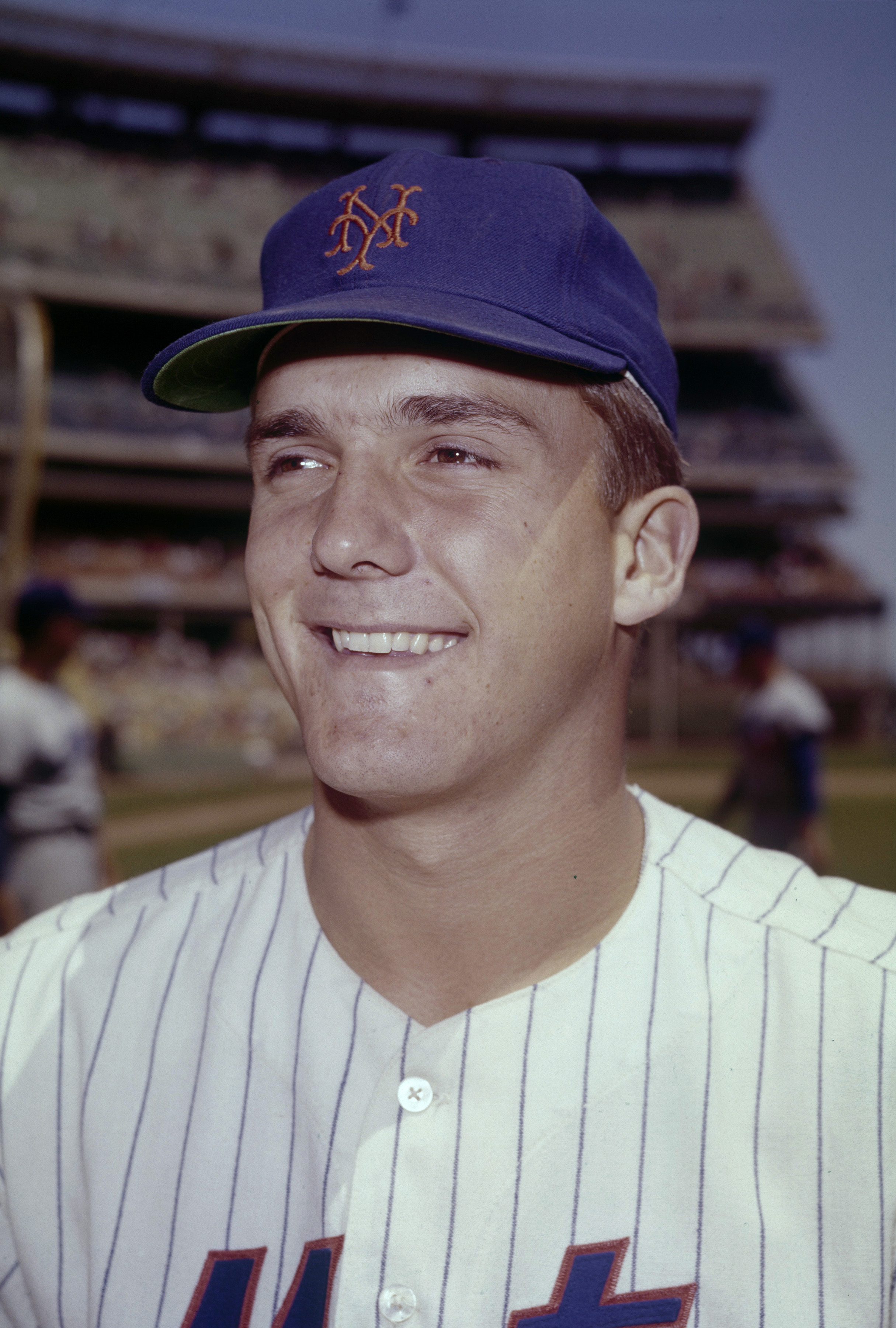 Tug McGraw #45 of the New York Mets at Shea Stadium in the Queens borough of New York City, circa 1965 | Source: Getty Images
The aspiring singer then moved to Nashville to begin a music career. He was signed to Curb Records in 1990 and released his debut album three years later.
While his first record didn't produce any hits, his second album, "Not a Moment Too Soon," launched a decades-long career that continues to thrive.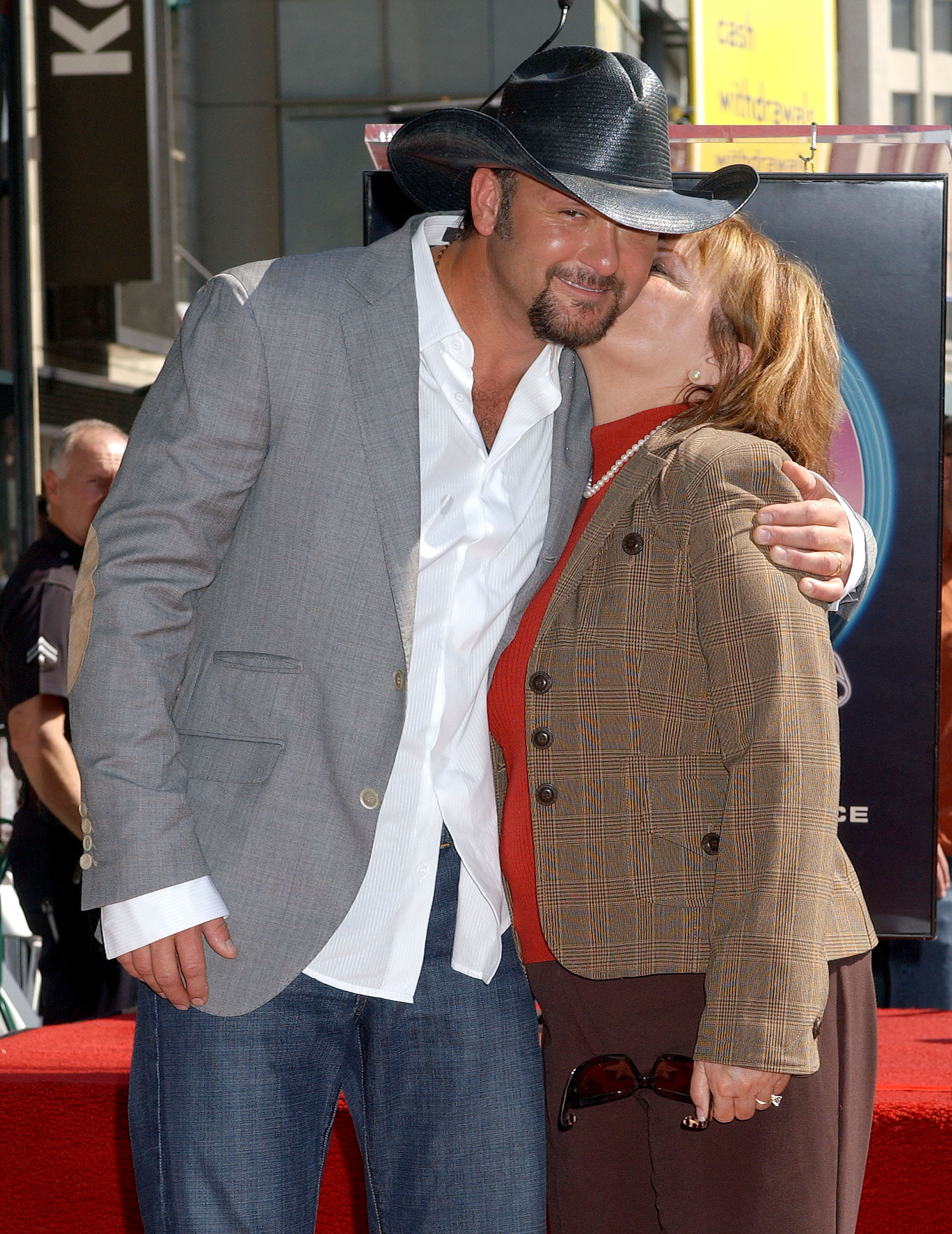 Tim McGraw and mom Betty at Hollywood Boulevard in Hollywood, California, on October 17, 2006 | Source: Getty Images
Throughout his career, McGraw continued to honor his mother. He spoke extensively of her every chance he got, and one thing he's grateful for is how she always told him to "dream bigger than their circumstance."
He drew the same inspiration from his father, Tug, whom he had seen on and off through the years. People often questioned how McGraw could build a relationship with his dad after being abandoned as a child.
The singer admitted that he could never be angry at his dad – it was because of his dad that he dreamt big and became a country star. The singer would have never reached the goals he once had if he hadn't known Tug was his dad.
Tim McGraw performs during the Windy City Smokeout on August 5, 2022 in Chicago, Illinois | Source: Getty Images
McGraw realized he had greatness in him. After all, his dad was among the most famous baseball players of the '70s and '80s. He played for the New York Mets and the Philadelphia Phillies, leading the latter to their World Series victory in 1980.
When Tug retired from baseball in 1984, he worked as a TV reporter for a Philadelphia station. He also wrote children's books and remained popular among baseball fans.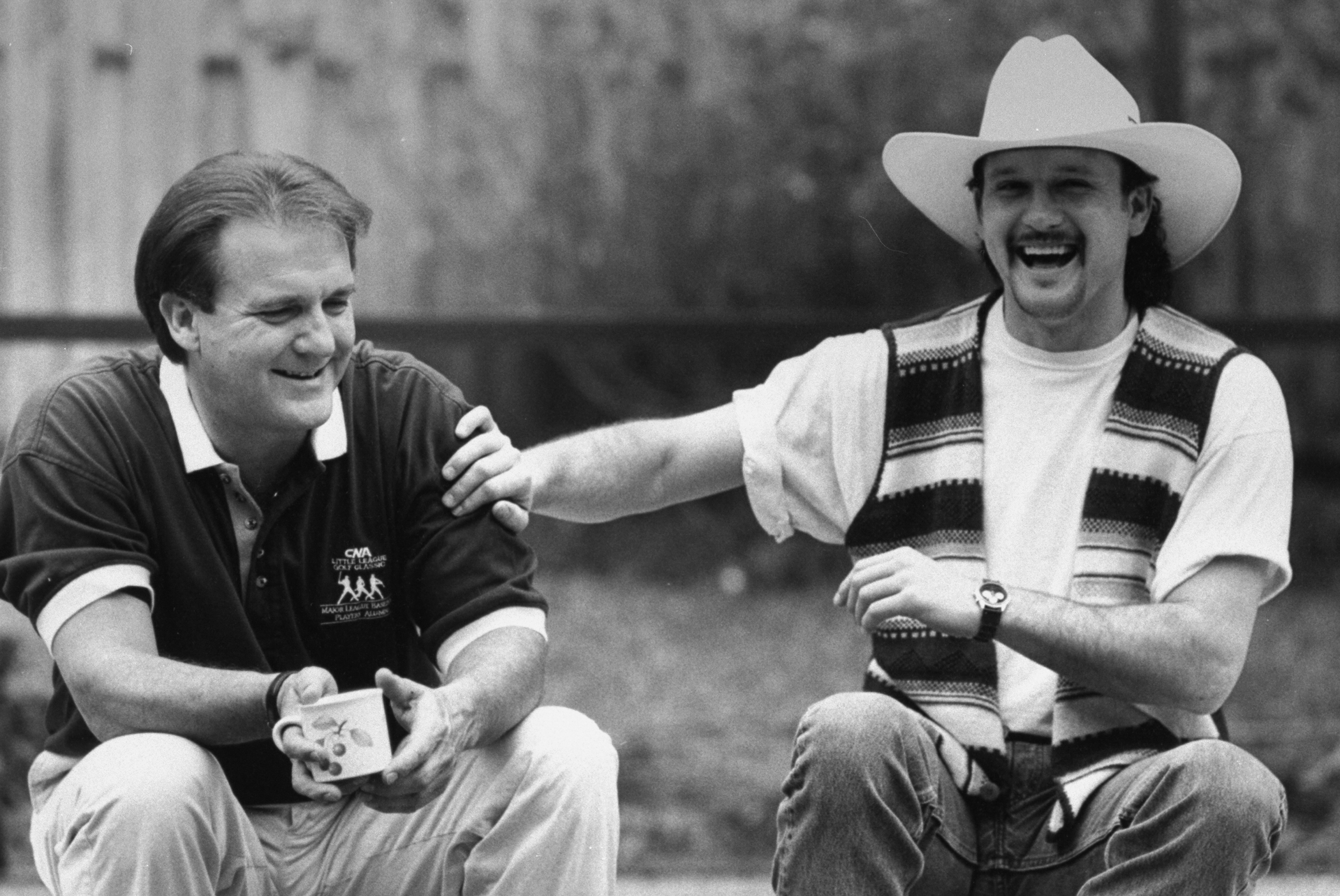 Tug McGraw and Tim McGraw circa 1994 | Source: Getty Images
Despite the time and distance between them, Tug and his long-lost son built a close relationship with one another through the years. In 2003, the former athlete was diagnosed with cancer.
He underwent surgery in Florida with a team of top specialists paid for by his loving son. Unfortunately, on December 31, 2003, Tug suffered a seizure and died six days later in Tennessee.
McGraw had his loving wife's support while he mourned his dad's loss. He and his wife Faith Hill have been married for 26 years, and their love remains strong and is amplified by their devotion towards each other and their three daughters.
Anomama