I have a 10-hour stopover in Dubai later this year flying premium economy with Emirates. I am a Qantas Gold frequent flyer member, currently upgraded to platinum. Can I access the Emirates lounges in Sydney and Dubai? I will be touring Jordan and Egypt with Bunnik. Should I carry US dollars rather than Aussies for everyday expenses and shopping? G. Fraser, Lyneham ACT
You can do even better than a lounge. Under its Dubai Connect program, Emirates (emirates.com) offers a complimentary hotel stay for economy and premium economy passengers with a layover of 8-26 hours between connecting flights, and who made their booking after October 11, 2022.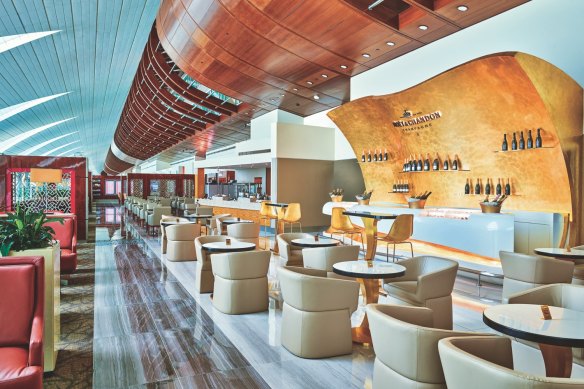 Instead of a lounge, you can have a comfortable bed, and with 10 hours between flights you should be able to get at least six hours of sleep. You can book this online simply if you search "Emirates Dubai connect". Other Middle East airlines offer similar conditions however they don't always tell you when you make your booking, you need to know the perk exists. As a platinum Qantas member you are entitled to access Emirates lounges in Sydney and Dubai.
Aussie dollars are hard to exchange in the Middle East. Even if it's possible, the exchange rate will be unfavourable. US dollars or euro are a better bet and either can be ordered through Travelex (travelex.com.au).
I am planning a trip to Cornwall but organised bus tours are very expensive – around $5000 a person for eight days. Would it be preferable to self-drive from London, Bath or Dorset? I am also planning to go to Puglia – any suggestions about must see places to visit, would you suggest hiring a car and how long to spend there? I understand trains are limited in this area. S. Burgess, Mount Waverley, Vic
Rabbie's (rabbies.com), Tour Cornwall (tourcornwall.com) and Dacey's Cornish Tours (daceyscornishtours.com) are just a few options and their prices are far less than the $5000 tour price quoted. I'd take a tour rather than driving yourself. Many of the coast roads are narrow and difficult and parking in these small towns can be nightmarish, and better left to someone else. On a tour you'll have a guide, like-minded travellers to share the experiences and hotels and probably some meals are all organised for you, and booking hotels in this part of the world can be every bit as difficult as parking. Look for a small-group tour, 15 or fewer.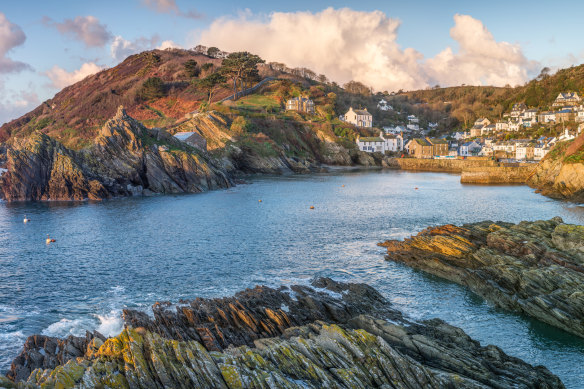 In Puglia, the places I'd be visiting include Bari, the white villages of the Valle d'Itria including Alberobello, Martina Franca, Cisternino and Ostuni and the city of Lecce. There is a dramatic change in the landscape of the Salento region south of Lecce, since many of the ancient olive trees have been infected by a bacterial disease that turns them into skeletons, and it's a depressing sight. However there are a few places worth visiting in this area including Otranto, Galatina which has a marvellous Basilica of St Catherine of Alexandria and Santa Cesarea Terme, for no other reason apart from my personal fixation with one of the nicest beach clubs in Italy. You need a car here, Puglia is not well served by public transport. The other option is to take a tour.
My husband and I will have a day and a half in Sapporo in late October, can you suggest an itinerary? We like gardens, temples, past and contemporary culture and things unique to the area. Can you also recommend a special, but not too expensive, restaurant to celebrate our anniversary on our second night? I am pescatarian. R. Ball, Melbourne, Vic
Read More: World News | Entertainment News | Celeb News
SMH