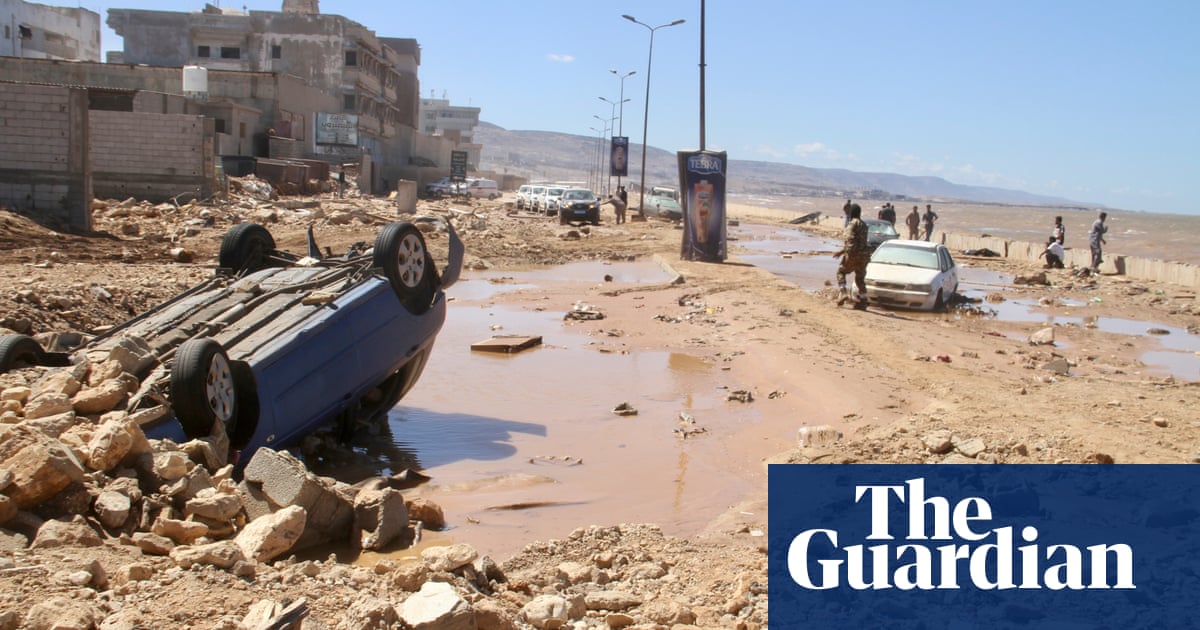 After battering Greece last week, Storm Daniel caused further devastating floods, this time affecting Libya. As the storm moved across the Sahara, it developed into what is informally known as a medicane, a storm in the Mediterranean that develops characteristics similar to those seen in tropical cyclones, notably a central eye. The particularly warm Mediterranean water fuelled by the extreme heat seen over southern Europe this summer, helped strengthen Daniel as it approached Libya.
By Saturday 10 September, Daniel had reached north-eastern Libya, with winds of 70-80mph, according to Libya's National Meteorological Centre. The devastation then came from extreme rainfall, as 24-hour totals of 150mm-240mm were widely recorded in the region. One station in the city of Al-Bayda recorded a rainfall total of 414.1mm in 24 hours, a new record for the area. These torrential rains caused two dams to collapse, which resulted in devastating flash flooding that has killed thousands of people.
Heavy rain and flooding have been a global theme over the past couple of weeks. During the first week of September, an extra-tropical cyclone hit Brazil, causing 37 deaths and displacing several thousand people. In the state of Rio Grande do Sul, more than 300mm was recorded in 24 hours, which is about a quarter of the average annual rainfall, and led to severe flooding and several reported landslides.
Elsewhere, across China and Hong Kong torrential rain fell during and in the aftermath of Typhoon Haiku in the first half of September. Hong Kong had 158mm of rain fall within one hour, the highest rainfall since records began 140 years ago. One rainfall log in Shenzhen, China, showed 12-hour rainfall totals of 465.5mm, also the highest total seen there since records began in 1952.
Meanwhile, Belgium experienced its first recorded September heatwave. To qualify as a summer heatwave in Belgium, temperatures must exceed 25C for five consecutive days, three of which must exceed 30C. This is the second heatwave the country has experienced this year, the first from 8-17 June. There are historical reports of September heatwaves in the region, namely in 1919, but as temperatures were measured in open huts before 1968, making them susceptible to effects such as solar radiation, they are not counted as official records.
Read More: World News | Entertainment News | Celeb News
Guardian