When a young girl in her early teens discovered she was pregnant, she decided to keep the baby and embrace motherhood wholeheartedly. Interestingly, her adventures as a mom had just begun, and there was much more to come.
Becoming a mother is a priceless feeling that's unlike anything else. Women are naturally gifted with motherly instincts ingrained in their personality and enable them to shower children with tender love and care.
Something similar was true for a woman from the UK, who had quite an extraordinary experience. Her motherhood journey was unusual, awe-inspiring, and heartwarming. Here's her phenomenal story.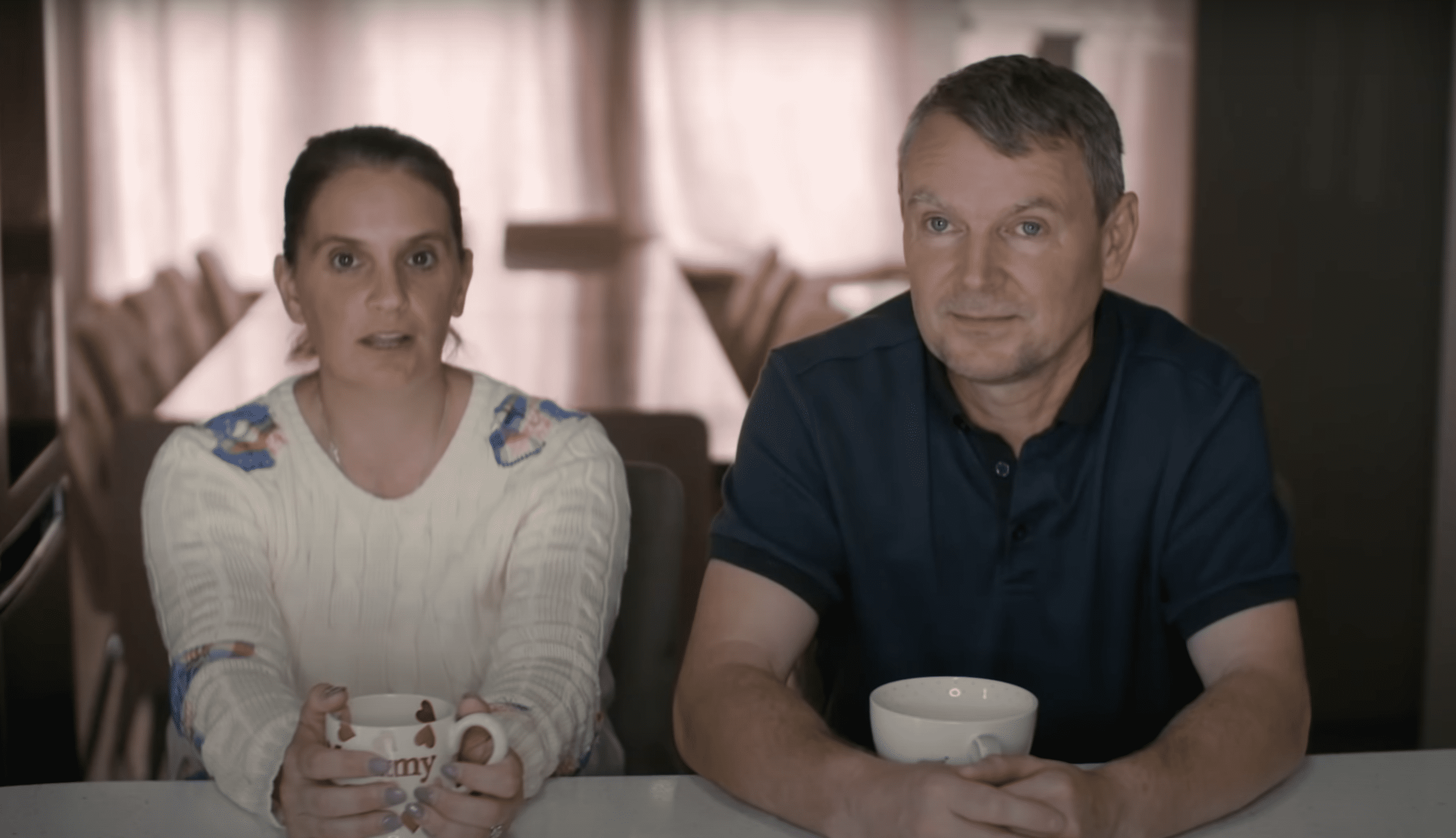 Sue and Noel Radford. | Source: youtube.com/The Radford Family
GETTING PREGNANT AS A TEENAGER
Sue Radford was born on March 22, 1975. She's not your average woman because she's not only a mother but also a reality star and YouTube blogger. One might think there's nothing special about handling these three roles at once, but wait till you hear the whole story.
To understand what makes Sue and her experience unique, let's go back to when she was a teenager. She was barely 14-years-old in 1989 when she found out about her pregnancy.
A LOVELY COUPLE
However, she was determined to keep the baby and welcomed her first child, a boy named Chris. In September 1992, she tied the knot with the love of her life, Noel Radford, and the couple hoped to start a family life together.
At the time of their marriage, Sue was 17, and Noel was 21. Soon afterward, the couple learned they were expecting their second baby, a daughter named Sophie.
The Radford family loves celebrating everything, from the most trivial moments to the significant ones, like bringing in two larger tables so the brood can eat together to taking all 22 children to church for christening.
EXPANDING THEIR FAMILY
A year later, the couple fell pregnant with their girl, Chloe, and their family has continued to expand in quick succession ever since. Sue and Noel are proud parents to 22 children, aged between one and 32.
Their children include Chris, 22, Sophie, 27, Chloe, 26, Jack, 24, Daniel, 22, Luke, 21, Millie, 20, Katie, 19, James, 18, Ellie, 16, Aimee, 15, Josh, 14, Max, 12, Tillie, 11, Oscar, 10, Casper, nine, Hallie, six, Phoebe, five, Archie, four, Bonnie, three, and Heidie, one.
STOPPING AT 22
Sadly, the couple's 17th baby, Alfie, was stillborn on July 6, 2014. Sue gave birth to her 22nd child, a baby girl named Heidi Rose, on April 3, 2020. She has spent more than 800 weeks of her life pregnant.
The couple also swore they didn't plan on having any more kids after their 22nd baby. However, their kids asked them to put it in writing that they were done having children. One of their older sons exclaimed:
"You've said this multiple times, that this would be your last one. Can we get it in writing?"
MANAGING THE FAMILY EXPENSES
The Radfords are famously known as the biggest family in the UK. They manage their finances through a family-owned bakery, "The Radford Pie Company," that Noel launched in 1999.
The family from Morecambe, Lancashire, had to make several readjustments to accommodate their enormous brood. They now live in a ten-bedroom home, which they purchased for £240,000 ($305,326) in 2004.
A BUSY FAMILY LIFE
Sue, 47, and Noel, 51, have revealed interesting facts about their busy family life. According to the couple, their family consumes 18 pints of milk and three liters of juice and eats three cereal boxes at breakfast.
The Radford family rose to fame in 2012 when they started their Channel 4 series "15 Kids and Counting." As their brood grew larger, so did the family's popularity.
"22 KIDS AND COUNTING"
The series is now called "22 Kids and Counting" and airs on Channel 5, featuring the couple's 22 kids and 12 grandkids. The couple's two elder children, Chris and Sophie, no longer live at home. Sue and Noel are also grandparents to Sophie's three children.
The newest additions to the Radford family include Millie's baby boy Chester Bleu, who already has an older sister Ophelia. Millie's sister, Chloe, is also expecting a baby girl.
A SPECIAL GIFT
Despite being on their toes all the time and looking after a large household, Sue and Noel have managed to keep their romance alive through the years. For Valentine's Day 2022, he surprised his wife with a heartfelt gift.
The old-school romantic Noel presented Sue with a gift worth £1k ($1269), including a flower bouquet and a lavish designer coat. The Lancashire couple will celebrate their 30th wedding anniversary in September this year.
A LOVE THAT LASTS A LIFETIME
In 2017, Sue shared her wedding photo on Facebook for their 25th wedding anniversary with a heart-touching caption that read:
"25 years ago today I married my soul mate. Who would have thought 25 years later we'd of just welcomed our 20th child into our family! I couldn't love this man anymore if I tried happy silver wedding anniversary to us (sic)."
CELEBRATING FAMILY MOMENTS
The Radfords continue to share their exciting and hectic lives with the world through their social media and YouTube channel, where they have a massive fan following. They also give fascinating insights into their bustling family routine, including daily meals and playtime activities.
The family's supermarket trips reportedly cost £250 ($317) a week, and they have also outgrown their 15-seater minivan to fit their children and grandkids. Festive occasions like Christmas, Easter, and New Year are extremely busy for the family but fun.
One might think commuting a whopping 22 kids, and 12 grandkids is a cumbersome job, but leave it to Sue and Noel, who also embark on holiday excursions from time to time. Their recent video log included an exciting trip to the Universal Studios, Florida.
The Radford family loves celebrating everything, from the most trivial moments to the significant ones, like bringing in two larger tables so the brood can eat together to taking all 22 children to church for christening.
What do you think about this beautiful family? We're sure there's never a dull day in the Radford house, and we hope they continue to make many worthwhile memories with their lovely children and grandchildren.
Don't forget to share this story with your family and friends.
Anomama