Who is Erin Moran?
Erin Marie Moran-Fleischmann was born on the 18th July 1960 in Burbank, California USA, and was an actress better known as Erin Moran, primarily recognized for her role as Joanie Cunningham in the highly popular television series "Happy Days" (1974–1984) as well as the spin-off of this series entitled "Joanie Loves Chachi" (1982–1983). Her acting career spanned from 1965 until 2012. She passed away in 2017.
[embedded content]
Erin Moran Bio: Early Life, Parents, Siblings, and Education
Erin Moran was born in Burbank but raised in a nearby North Hollywood, as the youngest daughter and the second youngest child of Edward Moran, a finance manager and his wife Sharon. Erin had five siblings – her two brothers John and Tony also caught the acting bug. It was Erin's mother who saw her daughter's interest in and recognized her talent for acting. At the age of five, Erin was signed with her first agent, and thus her acting career started. Parallel with her early acting assignments, Erin attended Reed Junior High School before moving to North Hollywood High School. Other information concerning her education is unknown to the public.
Career, Rise to Fame and Later Years
Following her acting debut in 1965, when she was only five years old, she appeared in an advertisement for First Federal Bank, after which Moran's talent was recognized, and she became one of the most prolific child actresses of her time. She starred as Jenny Jones in "Daktari" (1966–1969), an American family drama that aired on CBS, and during this time she was cast in her first big screen role alongside Debbie Reynolds in "How Sweet It Is!" (1968). Furthermore, she made both regular and guest appearances in a number of popular television series, including "The Don Rickles Show", "Family Affair", "My Three Sons" and "The Courtship of Eddie's Father". Her true rise to stardom came in 1974, when she landed the role of Joanie Cunningham in the hit comedy series "Happy Days", which would remain her most recognizable role. The show ran for 10 seasons and brought fame to Moran, as well as a number of awards, including being named the Best Young Actress in a New Television Series. Moran continued to play Joanie Cunningham in the popular although short-lived spin-off of the original series called "Joanie Loves Chachi", until the show's cancellation in 1983.
Following the end of "Happy Days" in 1984, Moran had a hard time transitioning from child to adult acting, and found only sporadic success, never reaching the level of fame she had during the run of "Happy Days". She made several appearances in various television series, the most notable being "Murder, She Wrote", "Diagnosis: Murder" and "The Love Boat", as well as starring in movies such as "The Waltons" and "Galaxy of Terror". In addition, in 2008 she appeared as a contestant in "Celebrity Fit Club", a reality TV show which follows overweight celebrities trying to lose weight.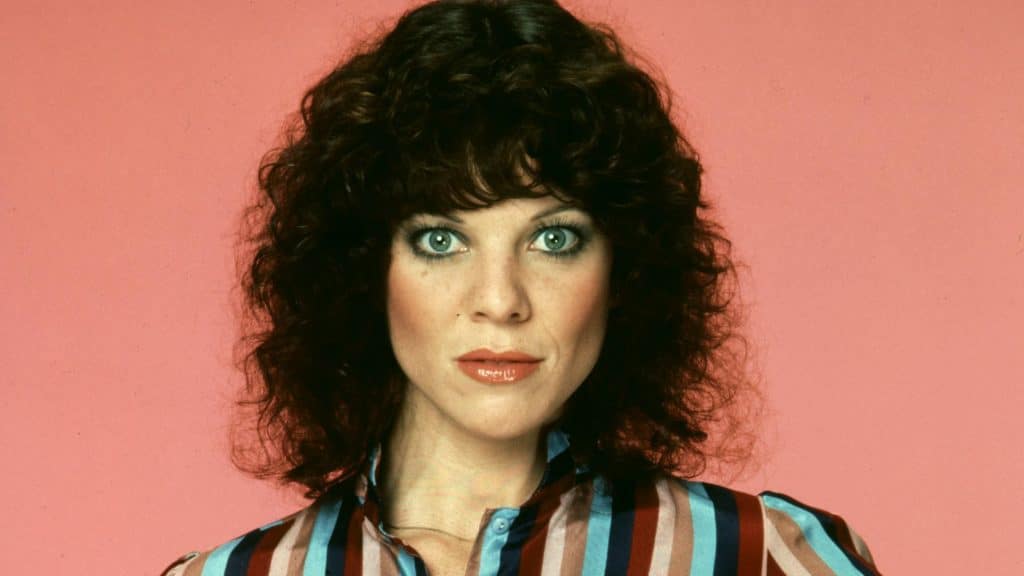 Happy Days Lawsuit
In 2011, Erin Moran and three other actors from the show "Happy Days" – Marion Ross, Anson Williams and Don Most – decided to sue CBS IN a $10 million lawsuit claiming that CBS breached their contract by not paying the merchandising revenues to actors from various show-related products, including toys, clothing, greeting cards, DVDs, games, slot machines and other items. According to their contracts, the actors were supposed to get between 2.5 and five percent of all merchandise earnings, and insisted that the company owed them millions of dollars. However, the lawsuit was settled in 2012 when the studio agreed to pay $65,000 to each actor, and promised to honor the terms of the contract in the future.
Personal Life and Family
After the end of "Happy Days" and due to her struggle with landing new roles, Moran confessed to have struggled with depression for a period of time. In 1987 she married Rocky Ferguson, but not much is known about their marriage, and the pair filed for divorce six years later. In the same year, Moran married Steven Fleischmann and their marriage lasted until her death in 2017. Due to their financial struggles, in 2010 the pair's home in California was foreclosed, forcing them to move into a trailer home in Indiana which belonged to Steven's mother. The pair did not have children.
Illness and Death
Erin Moran was found dead on the 22nd April 2017 in Corydon, Indiana USA, at the age of 56. Following her death, an autopsy was performed and the Harrison County coroner confirmed that her untimely death was due to complications of stage four throat cancer. In addition, the report ruled out possible involvement of narcotics or other illegal substances in Erin's death, and confirmed that no such substances were found at her home. Following this, Erin's husband issued an open letter on his Facebook profile in which he stated that the couple first noticed symptoms in November 2016. The doctors confirmed it was a squamous cell carcinoma, following which Moran underwent therapy. Unfortunately, the cancer grew rapidly and Morin's health deteriorated badly, and she died a year later. After her death, many of her fans and co-stars expressed love and support through open letters and social media posts.
Net Worth
Her struggle to land major roles after "Happy Days" saw Moran fall on hard times, and the fortune she earned as a successful child actress was gradually spent. It has been estimated by authoritative sources that in 2017 her net worth was just $50,000.
Source: A P