• Susan Mikula is an artist and photographer born in 1958 in New Jersey, USA.
• She studied color theory at Hampshire College, Amherst and joined an art group in 1998.
• Her work has been featured in a number of exhibitions and galleries across the US.
• Rachel Maddow is Susan's life partner since 1999.
• Susan's net worth is estimated at $5 million and Rachel's at $20 million.
Who is Susan Mikula?
In the past few years, Rachel has become a noted name in journalism, and her "The Rachel Maddow Show" is one of the most popular shows with the topic of politics, and with her popularity, her life companion Susan Mikula has also come to prominence. So, do you want to find out more about Susan, from her childhood to most recent career endeavors, and her own personal life? If yes, then stay with us for a while, as we are about to bring you closer to Rachel Maddow's girlfriend.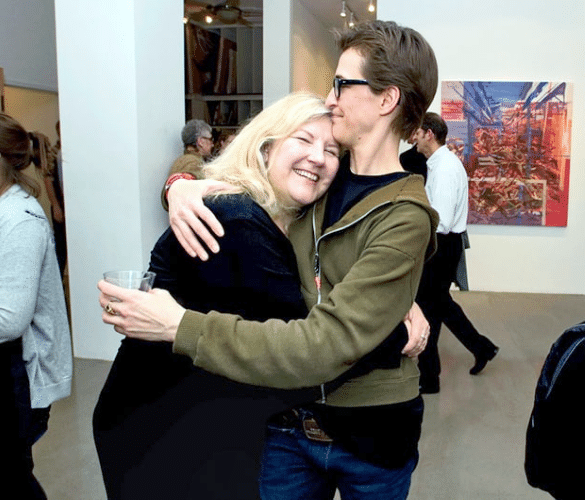 Born in 1958 in New Jersey, USA, Susan is an artist and photographer, and so far has had her work exhibited at The Boston State House, CHC Gallery, George Lawson Gallery, and Rice Polak Gallery, among others, but remains best known to the world for her connection with Rachel Maddow.
Susan Mikula Wiki: Early Life, Parents, and Education
Susan hasn't revealed much about her past, except for the fact that she has a sister, who now lives in Boston and works as a medical photographer. Susan spent her first few years in New Jersey, but would then move to New Hampshire. From an early age she became interested in art and photography, and upon finishing high school, Susan enrolled at Hampshire College, Amherst, where she studied color theory.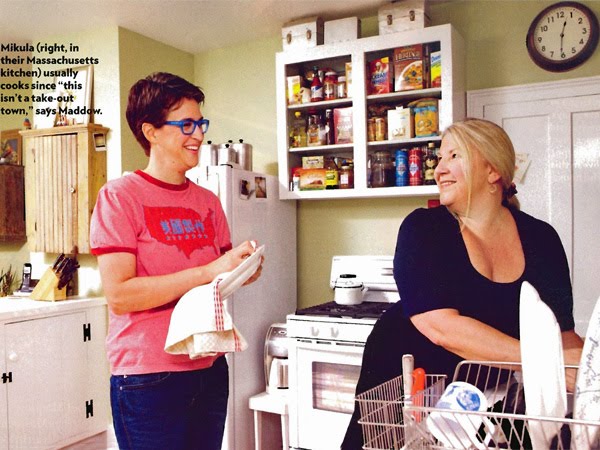 Career Beginnings
Before taking her first steps towards a career in photography, Susan was an accountant. However, she soon became more focused on art, and joined an art group through which she realized her first exhibition at the State of the Arts '98 Oregon, while also serving on the art jury. Her first solo exhibition was also held in 1998, entitled Lux in Tenebris, at Northampton Center for the Arts, but despite her early success, Susan left photography in 2000, going on hiatus until 2007.
Rise to Fame
During her break, Susan used the time to learn more about photography, and changed her focus to Polaroid cameras, eventually buying her first Polaroid SX-70 camera in 2007, and then returning to the American scene. Her work became recognized by a number of art curators, and she began exhibiting her art virtually on a daily basis, in such as the George Lawson Gallery in San Francisco, CHC Gallery in New York, William Baczek Fine Arts in Northampton, Massachusetts, and many others across the US that contributed to her wealth as well as her popularity. She has continued to use Polaroid cameras, despite the advances in technology, and doesn't use any photo enhancing tools, which made her even more popular among photographers. Most recently, Susan was contracted by the Art in Embassies in 2017, to work on the US Consulate in Nuevo Laredo, Mexico.
Susan Mikula Net Worth
Susan has become praised as a photographer over the years, and has steadily increased her wealth. So, have you ever wondered how rich Susan Mikula is, as of late 2018? According to authoritative sources, it has been estimated that Mikula's net worth is as high as $5 million, which is pretty impressive don't you think?
Susan Mikula Personal life, Dating, Marriage, Children
Susan met Rachel Maddow in 1999, while Rachel was completing her doctorate dissertation, actually at a gun range, and they have been together since then. The two aren't married and don't have children, but are open to adopting children at some point. They are living together in Western Massachusetts, in a pre-Civil War farmhouse, and also share an apartment in West Village, Manhattan. Susan has never hidden her sexuality, and has often expressed her joy for having Rachel by her side.
Susan Mikula Life Partner, Rachel Maddow
Now that we have covered all there is to know about Susan, let's share some information about her life partner, the famous television host, Rachel Maddow.
Born Rachel Anne Maddow on the 1st April 1973, in Castro Valley, California USA, Rachel is the daughter of Elaine and Robert B. Maddow, and has an older brother named David. She is of Polish, Jewish, Russian, Dutch, Irish, Canadian and English ancestry – quite a mixture. She received a degree in public policy from Stanford University, and was later awarded a PhD in politics from Lincoln College, Oxford; it was during this time that she and Susan met.
Career and Net Worth
Rachel was first a radio host, starting her career at WRNX in Holyoke, Massachusetts, co-hosting with David Brinnel on the show "The Dave in the Morning Show", but after a while left to join WRSI in Northampton. There, she was the host of the show "Big Breakfast", then in 2004 joined the newly formed Air America radio. She was given her own "The Rachel Maddow Show", which still airs, despite her success on TV. She first joined MSNBC in 2005 for the show "Tucker", but her role at the network steadily increased, and in 2008 her "The Rachel Maddow Show" made its debut on television.
Within hours of Vladimir Putin's pivot to mention the U.S. presence in Afghanistan, the Wall Street Journal had news of Donald Trump ordering a reduction in U.S. troops in Afghanistan. pic.twitter.com/zfuclGBgSe

— Maddow Blog (@MaddowBlog) December 21, 2018
Since joining MSNBC, Rachel's net worth has increased to a large degree. So, let's just look how rich one of the most successful television hosts is, as of late 2018? According to authoritative sources, it has been estimated that Rachel's net worth is as high as $20 million, while her annual income is around $7 million. Pretty impressive don't you think?
Read More: World News | Entertainment News | Celeb News
A P